Adjudicators: Mike Kilroy & Colin Hardy

Test Piece: A British Isles Suite (Jonathan Bates)

Saturday 22nd September
Commencing: After results of Second Section

Section Controller: Peter Dalby
---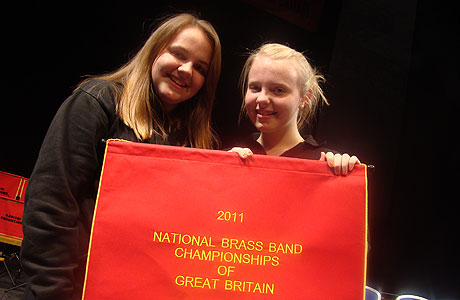 Unlike 2011, musical map reading skills will be needed to claim the winners banner

If a musical cartographer was to draw a Fourth Section Finals success map of the British Isles, then they may have the odd bit of trouble in some areas of the country filling in the prize winning place names.
No problems in the North West region which has dominated things in the past five years, with a record three victories and a total of 10 top six finishers, whilst the Midlands has enjoyed a healthy sextet of mentions off the stage.
On the other hand, both the North of England and Scotland can only lay claim to a single entry in the top six results dispatches.
Wales and the West of England can boast one victory each, whilst pinpointing top six settlements in Yorkshire and London & Southern Counties since 2006 has been difficult, with just five between them.
Marco Polo

When it comes to finding title winning success then, it seems some regions are producing bands that have the map reading skills of Marco Polo, whilst others are more like Mark Thatcher.
It's a good job then that Jonathan Bates has provided a cracking bit of musical orienteering for the conductors and players with his test piece, 'A British Isles Suite' – as there are easily identifiable national landmarks for everyone to latch onto if they feel they may get lost.
Experienced travellers

Mike Kilroy and Colin Hardy are also two very experienced travellers in the box, who will certainly know how to separate out the bands who find trouble with their musical compasses.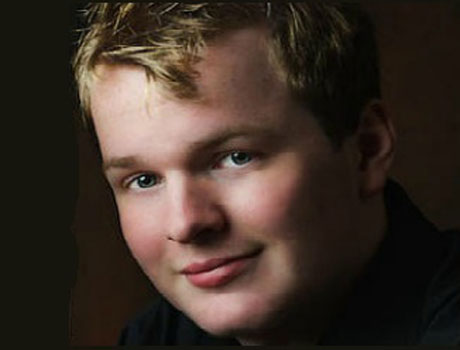 Test Piece composer Jonathan Bates

Poetic inspiration

The Scots open the first movement with the distinctive dislocated rhythmic snap inspired by a quotation from the great poet Robert Burns, 'When chill November's surely blast, made fields and forests bare.'
Echoes of Malcolm Arnold and the bleak melancholia of Miss Jean Brodie fill the air before we head to the dark valleys of Wales in the loquacious second movement, infused by perhaps the greatest descriptive poet of them all, Dylan Thomas.
This is as emotive as Richard Burton reciting 'Under Milk Wood', although the composer has sought his inspiration from the much darker depths of, 'And Death shall have no Dominium'.
The Gaelic influences of the Isle of Man and the short hop, skip and jump over the Giant's Causeway to Ireland feature in a flamboyant movement full of three legged Mannish quirkiness and 'oirish jiggery-pokery, before we head back to the green and pleasant land of Albion and a touch of flag waving patriotism inspired by the Shakespearian quote from 'Twelfth Night': 'Be not afraid of greatness'.
Greatness

It's a very apt way to end a thoroughly enjoyable set work, as if a band is able conquer its testing challenges then they will proudly be able to add if the result goes their way: "Some are born great, some achieve greatness and some have greatness thrust upon them."
23 bands seek contesting greatness on Saturday, and quite a few will travel to Cheltenham knowing that they could well be in with a realistic chance of grabbing it too.
North West
The North West sends a powerful quartet of challengers in Area champions Golborne, Parr (St Helens), Darwen Brass and Hawk Green, who filled the qualification spots in Blackpool in impressive fashion in March.
All four are brimming with talent and experience, and led by some savvy MDs. Don't be surprised if at last three of the four push their way into the reckoning given their recent form.
Midlands
The Midlands, the other powerhouse region at this level in recent years, also sends a heavyweight quartet of contenders in Area champions Burbage (Buxton), Ireland Colliery (Chesterfield), Newhall and Cleobury Mortimer Concert Brass..
The last Midlands winner was in 2001 so a victory is a long overdue, but hopes should be high with at least two of the challengers looking like good each way bets for a top six finish or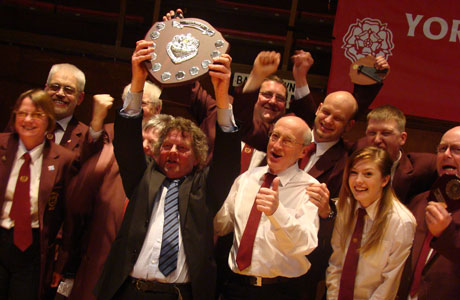 Yorkshire

You have to go back even further to 1995 to find the last time the White Rose of Yorkshire flew in triumph at the contest, and it hasn't been the happiest of hunting grounds since, with just one mention off the stage in the last four years.
This time hopes rest in the hands of two very experienced MDs in Linthwaite's Tony Jaeger-Fozard and Armthorpe Elmfield's, Haydn Griffiths MBE – a pair of gents who have enjoyed success around the musical block in their time.

Whether or not it will be in Cheltenham this weekend though is debatable given the strength of rival challengers.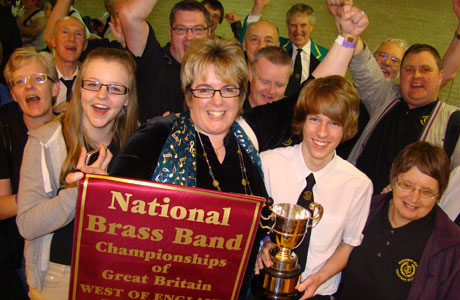 West of England
The West of England's proud record of achievement here is only bettered by the North West in terms of consistency over the last few years.
As always there was much to enjoy at Torquay as champions Midsommer Norton & Radstock claimed their finals berth with Andover, Launceston and Wilton & District close behind.
At least one qualifier has made it into the top six in the past five years and there is little reason to bet against that record continuing this weekend.
London & Southern Counties
London's pride comes in the trio of Area champions Amersham, Norfolk Wherry Brass and Bletchington.
The last London victory came in 2004, and although there have only been two top six places to cheer in the last five years, there is a growing sense of optimism, that with these strong contenders this could be the year in which pride does not come before a contesting fall.
North of England
Unfortunately bands from the North of England haven't fared well at the Finals in the last few years – a 6th place finish in 2007 being the only time the area has had a mention off the stage.
However, this year hopes are high that champions Dunston Silver and the returning Kingsway Printers Cleethorpes may reverse the trend, although a first win since 1984 may be a bit of a long shot at the bookies.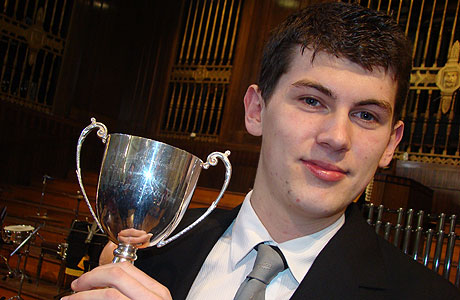 Wales & Scotland
The two Celtic nations come to the contest with contrasting records of late.
Wales produced the 2011 champions of M2 (the first Welsh victory since 2000), but may be hard pressed to repeat the feat, despite sending two improving bands from either end of the Principality in champions Severn Tunnel and Rhyl Silver.
Meanwhile, there may not be too many Scots left alive who can remember RNR Dundee's famous victory in 1973, although that could change this year with canny investors north of the border pinning their hopes and hard earned cash on champions Kingdom Brass 'B' with a few bob on compatriots Bon Accord Silver 'B'.
This could be the best chance of a famous Scottish victory on English soil since Kenny Dalglish sparked the goalpost celebrations at Wembley in 1977.
---
Who will win?
No clear favourites for this one, but this may be the year when the Scots will be celebrating a long overdue victory.
We think Kingdom Brass 'B' is the band to beat, although they will have to play to the very top of their form if they are fend off the North West challengers of Darwen Brass and Golborne.
Burbage (Buxton), Ireland Colliery (Chesterfield) and Andover are our pick for a top six finish with a dark horse of Parr (St Helens)

4BR Prediction:
1. Kingdom Brass 'B'
2. Darwen Brass
3. Golborne
4. Burbage (Buxton)
5. Ireland Colliery (Chesterfield)
6. Andover
Dark Horse: Parr St Helens