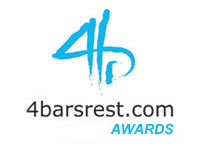 Back to introduction and categories

The brass band world has hundreds of quite outstanding performers in its ranks; from the USA to New Zealand, Championship Section to Youth.
However, there is more to being recognised as a master of your craft than just being a singular performer of brilliance. It is rare for just one player to win a contest for a band – very rare indeed. You also have to be part of a team.
These five nominations for consideration did just that and more during 2012 for us – from solos, recordings and tours to the leadership of their band on the contest and concert stages.
There were plenty of talented performers to choose from, but we have opted for a brilliant quintet to consider:
---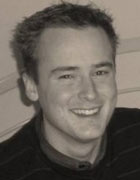 Harmen Vanhoorne
The most brilliant of performers – the Belgian combines artistic grace with stunning technical proficiency in a way that perhaps no other cornet player can match at present.
Such a gifted soloist, he also has the ability to lead his section with a stamp of authority that brokers no argument.

Each time he performed in 2012 – be on the contest, concert or recording platform, he was never anything other than simply outstanding.
---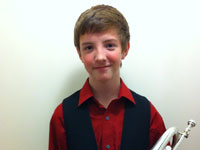 Thomas Fountain
The 2012 BBC Young Musician Award winner is a remarkable young player.
He is blessed with the priceless combination of a mature musical mind allied to ice cold blood running through his veins.
His performances as a soloist and principal cornet with Youth Brass 2000 and the National Childrens Band stood out of course, but his flugel playing with Virtuosi GUS on some of the biggest contest stages of all in the banding world was something very special too.
---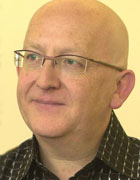 Steven Mead
It is hard to think of a performer who continues to mature with such thoughtful brilliance.
Ever inventive, creative or simply plain curious in developing the euphonium repertoire in exciting ways, he seeks new horizons both geographically and musically each time he picks up his instrument.

In 2012 he racked up more air miles than Koffi Annan in producing outstanding performances all over the musical globe.
---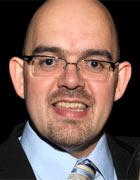 Glyn Williams
The fulcrum, passionate, beating heart of Foden's success in 2012.
No other player so summed up the desire to succeed than the euphonium star – giving his all in each of their performances on the contest, concert and recording stages.

However, it was all done with such a measure of self control too – placing the needs of his beloved band above all else that his selfless artisan excellence permeated every Foden's performance.
---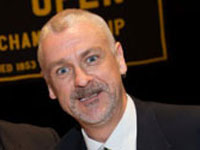 Steve Stewart
The absolute bombshell performer of 2012.
The quality of his soprano playing with Cory – from eye popping stratospherics to the sweetest of delicate filigree work was delivered with such panache that it left listeners open mouthed in delighted admiration.

As the Alabama 3 once sung about all great sop players: He was born under a bad sign with a blue moon in his eyes...