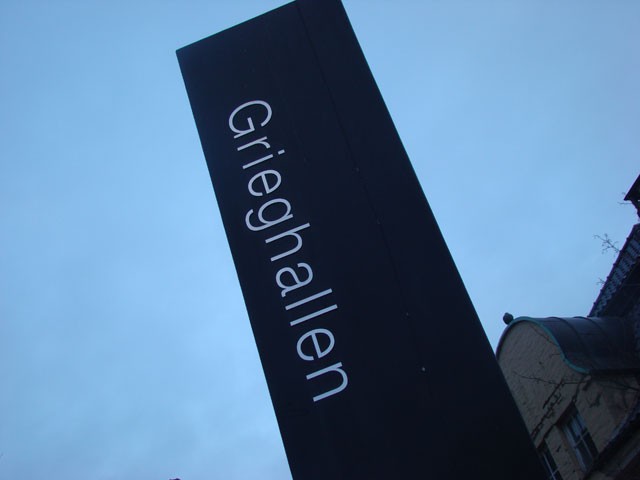 It all takes place here this weekend...
The second competitive act on the pan-European qualification show tour that eventually reaches its denouement in Lille in 2016, will take place in Bergen this weekend.
As always, the Norwegian National Championships promise to be a well run, exciting occasion - as 80 bands and well over 2000 performers take to the stages at the imposing Grieghallen on Friday and Saturday.
Youthful rebellion

Unlike the French Championships, this event is now fast approaching its 40th anniversary, but there is still a sense of rebellious youthfulness about it - especially in the top section where it seems the Gallic inspired rallying calls of liberty, equality and fraternity have been taken up by the proletariat of elite Norwegian banding.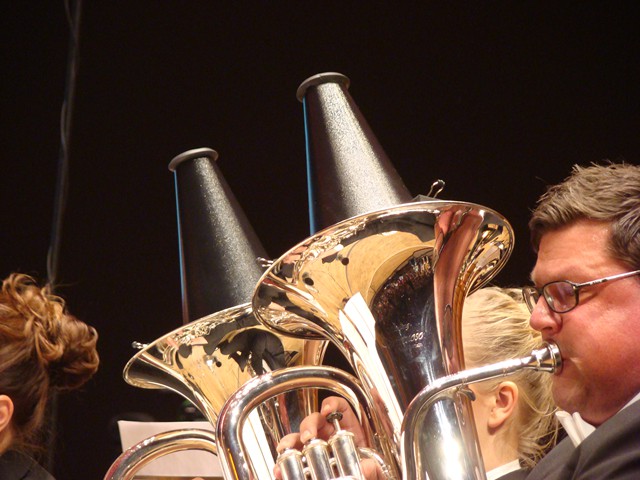 Even the brass instruments have something weird and wonderful to play on

After 'constructive dialogue', between the representative 'top band forum' and the NMF, the original choice of set work, 'Lignes' by Jan Erik Mikalsen, has been replaced by Edward Gregson's 'Of Distant Memories' - the second time in the last few years that the elite bands have flexed their collective bargaining muscle to get things changed.
Excessive percussion costs

This time though it was more to do with excessive percussion costs (although, as one Norwegian wag told 4BR, there will fast come a time when a test piece will be written here for percussion with optional brass band accompaniment), although its suitability as a test piece (it wasn't written as such) was also a serious consideration.
'Lignes' will be played - but not here then; most probably surfacing to critical acclaim at the Manger Brass & Wind Festival later in the year.

So instead, the top Norwegian bands will have to grapple with a work that pays affectionate deference to a bygone age; one when most people thought a marimba was a rum cocktail and Ondes Martenot played left back for Real Madrid.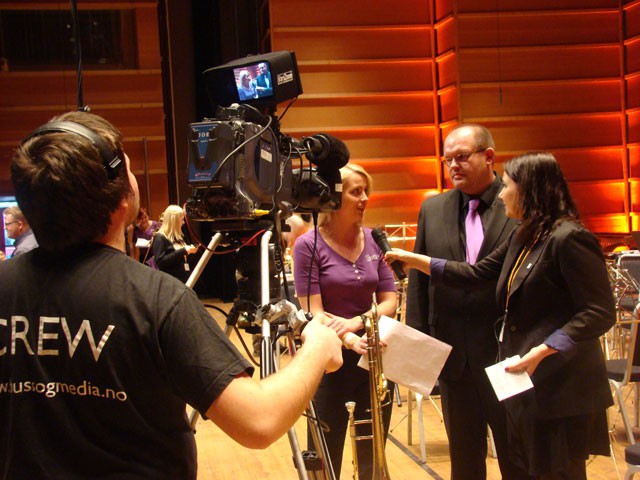 Making sure the world tunes in...

However, given how Norwegian bands have struggled to master classic works of banding history (they made an almighty pig's ear of 'A Kensington Concerto' a few years back) many contenders may wish they kept schtum and dug deep to pay for an extra electronic Peruvian nose flute or two...
Tickle and twang

Plenty of fun and games to look forward to then, with the usual selection of ambitious and over ambitious own choice selections to enjoy (many with more exotic percussion to hit, thump, tickle and twang, than can be found in a Bergen junk shop) in each of the six sections - as well as a few world premieres to boot.
Where else could you hear pieces inspired by a tree that connects the nine home-worlds of the Norse cosmos, or another about a dead horse at the bottom of an icy pond?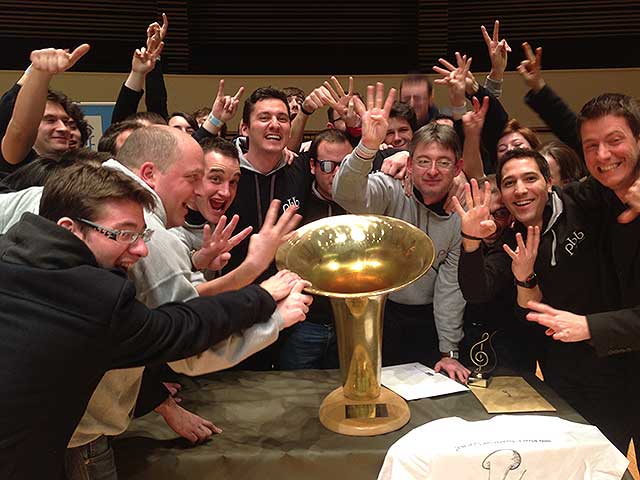 French connection: Paris Brass Band will play in the Gala Concert

All that and there is Paris Brass Band performing at the Gala Concert and the usual excellent coverage on Sumo television, which brings you the First and Elite Division action at the click of Nordic mouse.
All that and 4BR will be there to provide our usual pithy live comments, interviews, opinions and the all important results when we get them.
Whoever wins though will have another 15 months or so to start polishing up their French industrial relations musical bargaining rights….
Iwan Fox