Senior Cup:
Pavilion Theatre
Test Piece: Festival Music (Eric Ball)
First Prize: £600 and Belle Vue 100 Guinea Challenge Cup
Second Prize: £400
Third Prize: £300
Fourth Prize: £200
Draws: 9.00am & 12.30pm
Commence: 10.00am
Adjudicators: announced on the day
---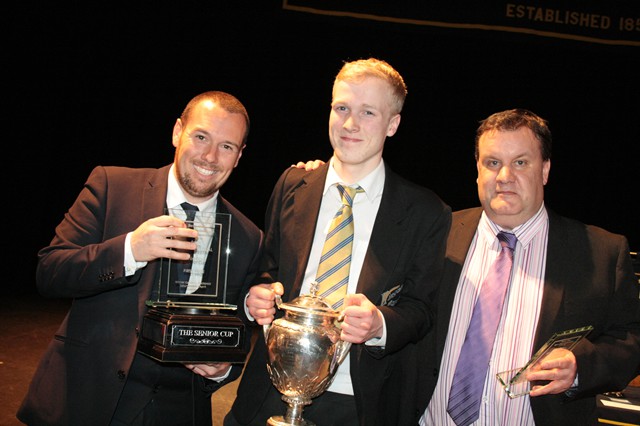 Taking the glory in 20 14 - Wingates triumph

Any Grand Shield band who thinks they picked the short straw with 'Arabian Nights' better thank their lucky stars they won't be facing Eric Ball's 'Festival Music'.
In a contesting world where the modern day blockbuster test piece reigns supreme, how refreshing it will be to hear one of the iconic classics of the repertoire. Harry Mortimer called it the composer's finest work - and he certainly knew a good piece when he saw one.
Refined elegance

Some critics may well argue that the days of brass bands playing music written with such refined elegance are long gone, but others will counter that it is a tradition that can still bring the very best out of them too - if they haven't forgotten just how to do it.
Unfortunately, the last time it was used at Championship level at the 2008 Areas, a collective form of musical amnesia was detected around the country. Hopefully, the memory banks haven't been totally wiped clean this time round.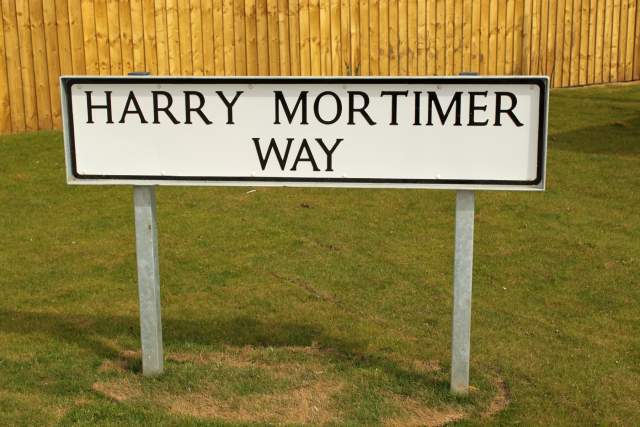 The only way to success...

Flawless gem

'Festival Music' is a flawless gem - but a gem with cutting edge of hardness that can score a mark in armour plated steel, despite it being nearly 60 years of age.

It is textbook musical craftsmanship - an exercise in academic appreciation from a composer who had the innate ability to create elegant beauty better than just about anyone else writing for the brass band medium.
As a result it has stood the test of time - its reputation untarnished by the passing fripperies of style or ephemeral taste.
Playful audacity

The opening 'Overture' is cast in an abridged classical sonata form - exposition, development, recapitulation, coda (although there is no introduction), with the composer moving from C minor to E flat major, rounded off with a touch of playful audacity with the final leap on soprano and horn.
Meanwhile, the operatic 'Romance' is built on three main 'arias' groupings - the first for euphoniums, solo horn and flugel, followed by cornets and baritone. The second, neatly balances the trio of trombones with the 3rd cornet, whilst the third, is given to horns and flugel in unison.
Ball's technical mastery is shown with the final reprise of the initial aria, followed by a briefest coda based on the second.
Finally, the free flowing 'Impromptu' is initially placed in the key of G sharp minor, although the composer skillfully develops additional themes in other keys - the last back to the C minor of the opening 'Overture'.
It is a movement of transparent lightness; requiring a delicacy of touch and refinement of phrasing, with the most beguiling of finishes to close perhaps Eric Ball's most considered work of pure musicality and compositional technique.
---
Who will win?
Twenty one bands from all points of the geographical compass start the day with high hopes - but only four will leave Blackpool with them fulfilled.
They include Aveley & Newham and London Area champion Friary Guildford both making long haul trips from the South East, whilst St Dennis makes the equally arduous journey up from Cornwall and Bo'ness & Carriden travel down from Scotland.
Wales has a trio of contenders in BTM, City of Cardiff (Mellingriffith) and Tylorstown, whilst Laganvale makes the trip across the Irish Sea.
The Midlanders of Derwent Brass, Jaguar Land Rover, Newstead Brass, Ratby and Staffordshire can count themselves lucky they won't all have to leave at the crack of dawn, whilst Drighlington, Skelmanthorpe and Yorkshire Imps travel over the Pennines in search of glory.
A little further north comes Fishburn and NASUWT Riverside flying the flag for the North of England, whilst local favourites can be found in the shape of Ashton-under-Lyne, Blackburn & Darwen and with Co-op Funeralcare (North West)
A really hard one to call, but look out for the likes of Jaguar Land Rover, Ashton under Lyne, Friary Guilford and Yorkshire Imps as possible contenders for those priceless qualification places.
Ratby Co-operative and City of Cardiff (Melingriffith) could be good each way bets alongside our dark horse of Derwent Brass.
4BR Prediction:
1. Jaguar Land Rover
2. Ashton-under-Lyne
3. Friary Guildford
4. Yorkshire Imperial Urquhart Travel
5. Ratby Co-operative
6. City of Cardiff (Melingriffith)
Dark Horse: Derwent Brass