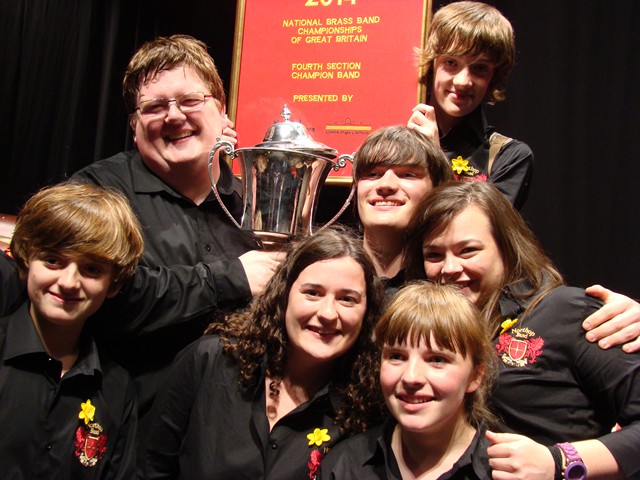 Who will follow Northop to be crowned Fourth Section champion this year?

It may seem a little unfair that given Welsh bands have won three of last four Fourth Section National titles the organisers have decided to test the 19 bands on Saturday afternoon with a work inspired by a bucolic corner of God's own country.
However, anyone who has been to Llansawel (its Welsh name) in the old county of West Glamorgan (now less romantically called Neath Port Talbot) will recognise Briton Ferry shares a great deal of its history and charm with just about any other Victorian industrial town in the country: It's just that the sign posts are bilingual.
Visions

Thankfully, that isn't the case with Dan Price's evocatively descriptive suite, 'Visions' - inspired both by beauty and Brunel, and which poses a tricky, but not insurmountable test of musicianship for the contenders.
The work was commissioned to celebrate the centenary of the Briton Ferry Silver Band in 2010, and is split into four continuous movements; each giving a small, clearly defined musical portrait of a town with a proud natural and industrial heritage.
At around 11 minutes in length, it should also mean a quick contest with plenty of time for the new champion to enjoy their celebratory drinks in the Cheltenham bar with the trophy - if they can catch the ear of the judges, John Doyle and Glyn Williams.
Lonely shoulders

Just like the star performers at the recent British Open, the spotlight will immediately fall on lonely shoulders - with the solo baritone opening the first movement 'Briton Ferry' all on their own. That simple three note motif is the foundation of which the work is built. No pressure then!
It sets the scene for what follows - a rather romantic view from a far off mountain top: It's only when you get a bit closer that you hear the first murmurs of urban life and realise that the town is a hive of activity tucked into its enclave of natural beauty.

A little man with a lot under his hat: IKB

Stovepipe topper

That's down to a certain Isambard Kingdom Brunel - the little chap with a stovepipe topper and an appetite for cigars even Fidel Castro would find hard to match. His 'Vision' was based on commerce - the heavy industrial type that sent coal, iron and steel around the world from the huge docks he constructed in the 1850s.
'Brunel's Vision' is therefore music of the furnace and mine, the railway and the port; percussive, metallic, full of rhythmic drive, boldness and a fair touch of bravura (ask the sop), but which also demands control, colour and balance - especially from the busy worker bees on percussion.
Failing heartbeat

In contrast comes 'Giant's Grave' - a melancholic reflection of ghostly memories when the docks were a naval knackers yard - a rendering terminus for huge, de-commissioned Second World War warships.
The sparse chordal writing evokes decay and dereliction; with the soprano and flugel taking the lead lines as once great hulks of steel were dismantled in body and soul into nothingness - the final, pulsing bars from horns and baritone, a long diminuendo, like a failing heartbeat.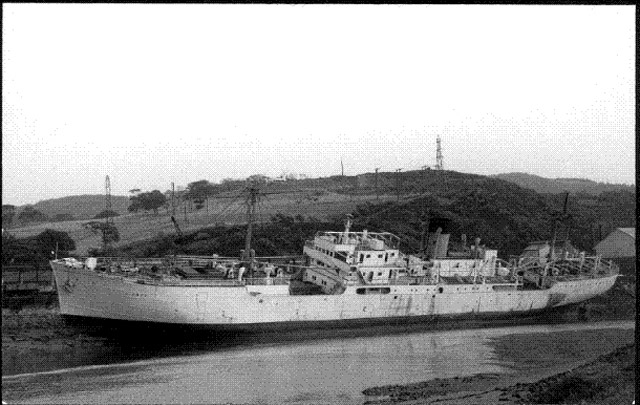 A giant's final resting place

Homage

Finally, there is a nod or two to both the past and the future in 'Hen Gastell' (Old Castle), which pays homage to the town's importance to various visitors over the Millennia - from the Romans onwards.
There is a medieval, almost militaristic feel to the music in its rhythmic structure, which eventually gives way to a flourishing vision of grandiose optimism.
The bold, purposeful writing is driven to its conclusion both individually and collectively with a need for clarity and detail - well before we reach a majestic close and the obligatory penultimate bar tam-tam roll into the last chord.
Welsh hopes

With all that in mind then, all 19 bands should come to Cheltenham with high hopes - led by the Welsh themselves.
They are looking to make it a hat-trick of victories from their representatives of Area champion Usk and Abertillery & District Youth; two bands from contrasting towns - although geographically not that far apart in South Wales.
The standard was pretty good in Swansea earlier this year, but the odds on another Welsh victory could be on the long side given the strength of opposition, although both have enjoyed success this year.
Midlands
One of the biggest threats to continued Welsh dominance could well come from the Midlands trio of Area champion, Cubbington Silver, Pleasley Colliery Welfare and Porthywaen Silver.
All three did well to gain qualification in what was a highly competitive Area contest in Bedworth, and with Cubbington on the rise under Mark Phillips baton, Pleasley, busy and competitive on their contesting travels this year and Porthywaen's fortunes on the up, you sense plenty of optimism in each camp.
North West
Blackpool always comes up with a strong set of challengers to fly the Red Rose flag with pride (with five winners since the turn of the Millennium) so there is sure to be an air of confidence about Area winner Formby (who won here in 2007) and Skelmersdale Prize as they head down the M6.
Formby has since added the Buxton title to their CV whilst Skelmersdale picked up a podium finish at Butlins and won at Brass at the Guild Hall. More silverware to come here then?
London & Southern Counties
The emerging strength of London & Southern Counties qualifiers has been one of the great plus points of this contest over recent years (Norfolk Wherry won in 2012), and any of the trio of Area champion City of Norwich, Castleton Brass and East Coast Brass could force their way into the final reckoning.
Newcomers Norwich has played one and won one under Andrew Craze and could be a dark horse, whilst Castleton won the East Anglian title and East Coast Brass certainly bounced back to qualify after a disappointing Butlins.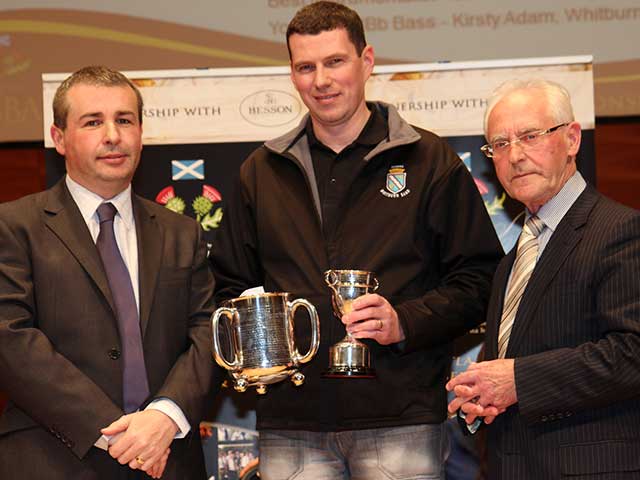 A first Scottish winners since 1987? Whitburn Heartlands hope so

Scotland
Surely the time has come for the Scots to start reaping the harvest of their long term investment in grass roots banding?
There have been far too many false dawns of late, but this year that could change with the Scottish champion Whitburn Heartlands and MacTaggart Scott Loanhead.
Whitburn (only formed in 2013) could well be in with the best chance of taking the Fourth Section title back over Hadrian's Wall for the first time since RNR Dundee in 1973, whilst MacTaggart could also feature in what is their first Finals appearance since 2011.
West of England
Confidence certainly won't be in short supply for the trio of bands that make the short journey to Cheltenham from the West of England.
The Area standard was excellent in Torquay with champion Pillowell Silver, Porthleven Town and Totnes all qualifying in style.
Pillowell is a form horse with a string of good contesting results behind them of late, whilst Porthleven returns to The Centaur for a second time running after coming seventh last time around. Totnes meanwhile makes a first Finals appearance since 2008.
Yorkshire
Yorkshire woes continued at Cheltenham last year (the last victory was in 2006) as their qualifiers failed to make a podium impression, but hopes will be high that Area champion BD1 and Oughtibridge will be sniffing about the prizes this time around after impressive qualification performances in Bradford.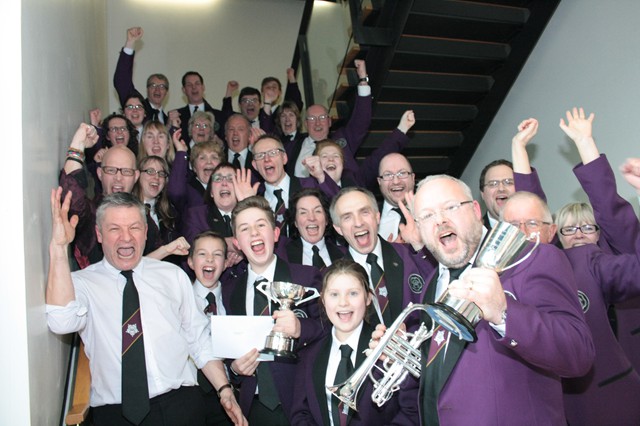 Can Knaresborough claim victory in Cheltenham?

North
Finally, the rejuvenated North of England challenge (last year North Skelton came runner-up) is led by Area champion Knaresborough Silver and Bearpark & Esh Colliery - both of who were on solid qualifying form in Durham earlier this year.
Knaresborough is a band on the up under Steve Morland's direction, whilst Bearpark & Esh could spring a surprise or two on their first Finals appearance since 2001 after their Durham League win earlier in the season.
---
4BR Prediction:
A difficult one to call, but if they have continued to build on the wonderfully vibrant form they showed at Bradford, BD1 Brass could well be the band to beat - although the Scots of Whitburn Heartlands may have a thing or two to say about that, as well as a few others we are sure.
Formby and Skelmersdale Prize could be chief amongst them alongside Pillowell and Abertillery - although keep an eye out for City of Norwich as a dark horse.
1. BD1 Brass
2. Whitburn Heartlands
3. Formby
4. Skelmersdale Prize
5. Pillowell Silver
6. Abertillery & District Youth
Dark Horse: City of Norwich