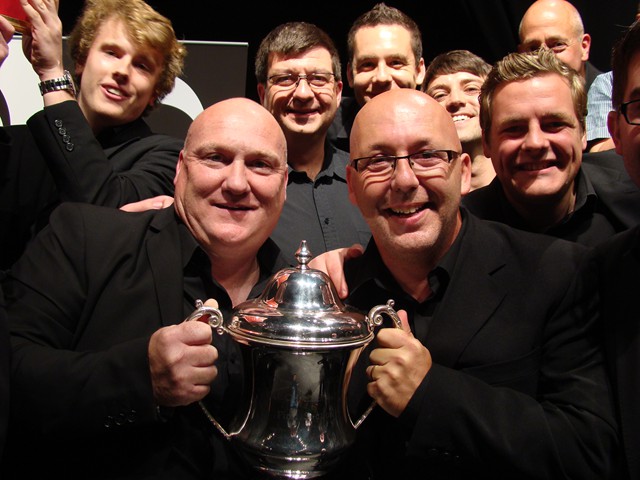 Who will follow Filton to become 2015 National champion?
After the trials and tribulations of the 'London Overture' Area reality check comes the equally hard task of changing base metal into title winning silver for the First Section contenders on Sunday afternoon.
And although 'The Alchymist's Journal' (Variants for Brass Band) may not be as obviously testing as Philip Sparke's former European set-work, it still hides enough cerebral pitfalls to leave any one of the 17 challengers wondering if they heads are going to explode like a character out of the film 'Scanners'.
Kenneth Hesketh is a composer the brass band movement has let fall through its fingers: 'Masque' and 'Danceries' - Set 1 & II, tantalising tasters of his imposing talent. That is also shown with 'The Alchymist's Journal', which was originally commissioned by Paul Hindmarsh in 2001 with the support of the Brass Band Heritage Trust.
Nouvelle cuisine

It is a beautifully proportioned 'nouvelle-cuisine' main course; something of a presentational signature dish of cleverly put together ingredients (based on the note sequence C, A, Bb, Eb ,F#, E) in no less than nine bite sized chunks that makes you think hard about what it's made up of before you stick your fork into it.
Since its initial publication Hesketh has made various alterations to the score, with further amendments put in place alongside Paul Hindmarsh for this contesting edition.
However, nothing has really been thrown off the menu - just a few minor changes and nuances to the balances; a pinch of sea salt and a drizzle of balsamic vinegar here and there.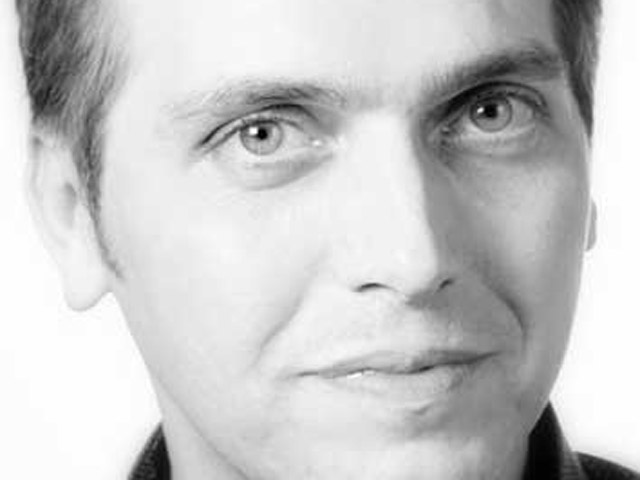 The man behind the music - Kenneth Hesketh

Intellectual

The work is inspired by Evan S. Connell's book, which fictionalised the writings of famous Alchemists to develop their initial thought processes - like alchemy - in an intellectual attempt to transmute one idea into another in a bid to find an ultimate literary answer.
Hesketh also takes this musical approach with his composition: The sections are therefore abstract 'variants' not actual 'variations' on the original six note construct - conceived to complete an arch from beginning to end via melodic and harmonic change; major to minor, imposed and divided, reflective or menacing, fast to slow etc.
Blackadder

Sometimes subtle, almost imperceptible changes of balance and tempi occur, whilst at others, a more radical change of emphasis and style appear as if by magic.
It is a piece that could well and truly blunt any band's misplaced aspirations though - like Lord Percy's attempts to manufacture gold in 'Blackadder'.
However, by its close, even though the notational sequence remains intact, and although we are no closer to finding the answer to the ultimate secret (as the author and composer know all along) - one band will have least found the key to title winning silverware.
Fascinating conclusion

It promises to serve up a fascinating conclusion to the contesting weekend - and in some ways, nearly a quarter of a century after it was created, it is a piece that in part is a metaphor for the unsolvable problem of the First Section itself.
Much then for Paul Holland and Dr Roger Webster to ponder in the box: Much then for the bands and MDs to also consider as they put the final touches to their preparations.

Will someone be announcing David Hayward as the winning MD?

West of England
Last year's winner was Filton Concert Brass - a band that went on to make a solid impression in the top flight at the West of England Area earlier this season.
This time hopes rest on two impressive qualifiers in Roche Brass and Yeovil Town - both of who certainly made you think they had the quality to move up a section in comfort at Torquay.
Tom Davoren has been drafted in to lead the high flying Roche Brass to see if he can make it a personal 'double' after last year's Filton success, whilst the experienced Dave Hayward (who will be a busy man all weekend) is at the helm of Yeovil as they return to the finals for the first time since 2000.
Wales

Welsh hopes rest with the powerful looking Area champion City of Cardiff (Mellingriffith) and the youthfully exuberant Goodwick, who won the Second Section title in 2013 and were a little unlucky in many people's opinion not to have been in the mix last year.
Impressive in qualification at Swansea they have both since enjoyed further domestic success - and are hungry for yet more silverware.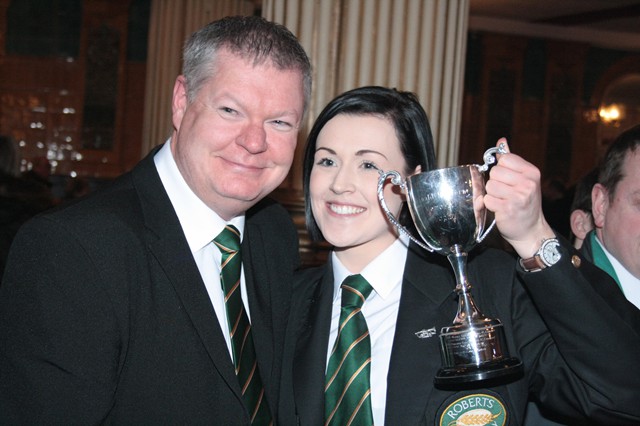 Another triumph of musical ingedients for Roberts Bakery?

North West
The North West sent a brace of strong bands last year and will do the same again in the form of Area champion Roberts Bakery and Freckleton - both of who have tasted top section action on and off over the past few years.
At this level though they have plenty of experience in front and behind the stands (Freckleton also winning the title back in 1997), so don't be surprised if their names are mentioned off the stage come the results, even though neither has been busy of late on the contest front.
Yorkshire
That's already six runners travelling with realistic hopes of doing well - so what of the White Rose representatives of former 2012 winner Unite the Union, and Strata Brass, who make their first appearance since 1989?
Unite will surely be one of the short priced favourites following wins at Butlins and Bradford and their showing at the Grand Shield, whilst Strata is a band on the up and finally adding test piece success to their well known entertainment format expertise under Derek Renshaw.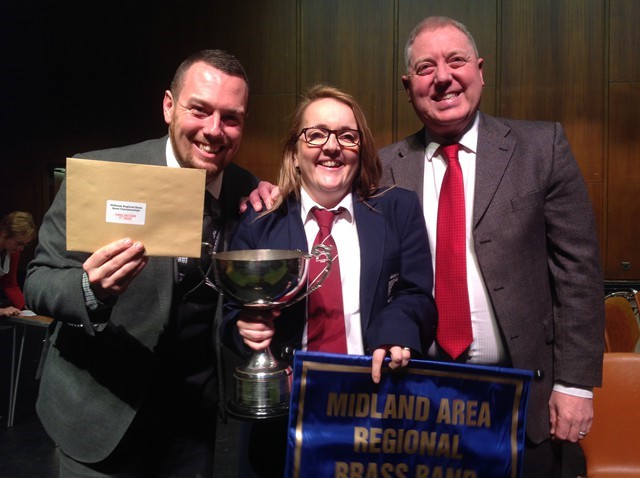 Can Jackfield add yet more silverware to their CV?

Midlands
Area champion Jackfield Elcock Reisen certainly pushed Unite close at Butlins in January and will be confident of doing so again after their bold win at Bedworth, as Simon Platford continues to build a very solid contesting band under his command.
Meanwhile, Gresley Colliery showed a great deal of character in bouncing back from a disastrous trip to Skegness to book their place for the first time since 2007 under Simon Jones, whilst Shirley is a fast improving band under David Bishop-Rowe as they also return for the first time since 2003.

Scotland
Scottish hopes of claiming the title for the first time rest on the shoulders of champion Newtongrange and qualifier Unison Kinneil, the latter making their third successive Cheltenham appearance.
Lee Skipsey has transformed Newtongrange's contesting fortunes (although Keith Wilkinson took them to fourth place at the Spring Festival) - although it will but it will be interesting to see how he has juggled things with his commitments to BD1 in the Fourth Section.
Meanwhile, Unison Kinneil has been quietly going about its effective contesting business under Craig Anderson and could be a good value outside bet to be in the mix this time around.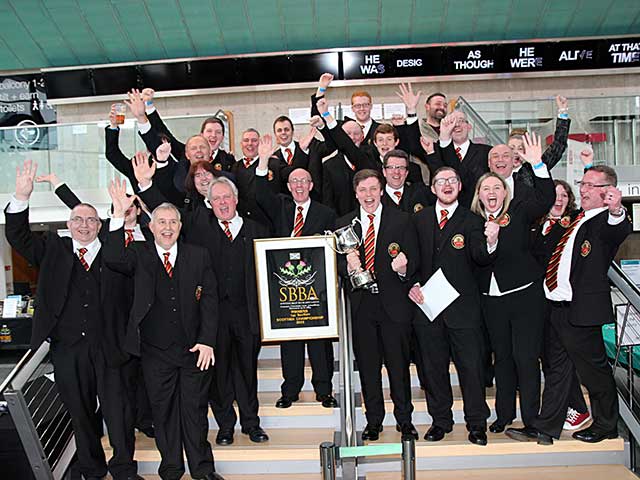 What price a first Scottish victory for Newtongrange?

North
North of England Area champion Kirkbymoorside will be making their second consecutive Finals appearance, and put in a solid performance last year under John Woodward to come twelfth. Since then they have retained their Area title and built in strength, so another surge towards the top six may be on the cards.
Joining them is Westoe who have been up and down between Championship and First Sections in recent years (and didn't compete in 2014) but has gained a great deal of stability of late thanks to the leadership of Huw Thomas.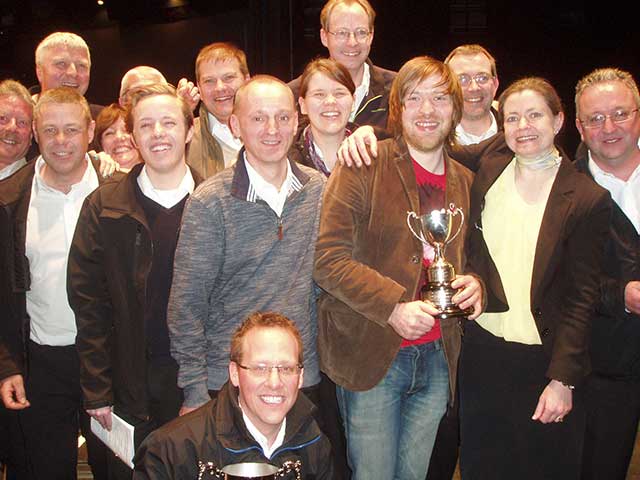 Haverhill's high flyers could be an outside bet for victory

London & Southern Counties
Finally, the emerging strength of London & Southern Counties banding has been heard here over the last few years (Friary Guildford winning in 2010 and going on to qualify for the Albert Hall in the past three years), so hopes are high for Area champion Haverhill Silver and Fulham.
Haverhill showed solid form at Butlins before their Stevenage triumph, whilst newly promoted Fulham really showed their emerging quality at Butlins and at the Areas under the baton of John Ward - just six months after they claimed a podium finish in the Second Section here.
---
4BR Prediction:
There are so many potential winners that you could make a decent case for just about every band.
Necks on the line though - and we think it could be Unite the Union that triumphs - although they will surely be pushed all the way to the finishing line by the likes of Newtongrange and Roche Brass.
Freckleton, Goodwick and City of Cardiff (Melingriffith) all look good each way bets for a top six finish alongside our dark horse of Roberts Bakery.
1. Unite the Union
2. Newtongrange Silver
3. Roche Brass
4. Freckleton
5. Goodwick
6. City of Cardiff (Melingriffith)
Dark Horse: Roberts Bakery