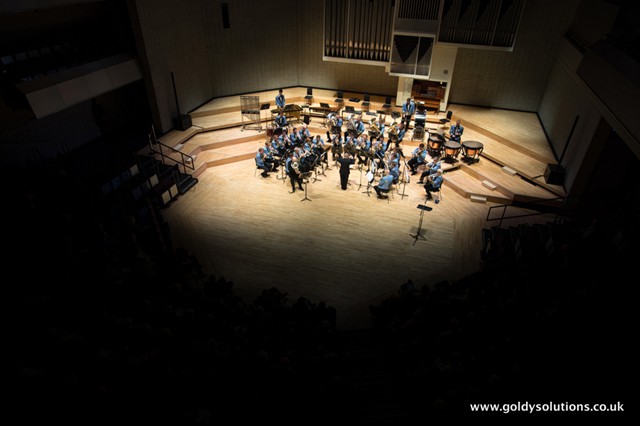 A subtle change to the spotlight in 2016 at the RNCM

The brass band movement's most important showcase Festival will take place at the RNCM in Manchester next February.
However, the 2016 Festival of Brass, the 26th, has undergone a subtle change of identity, with a new name and focus on music composed or arranged for brass band by composers in the United Kingdom and beyond.
Five of the UK's foremost bands will be joined by world class soloists, an award-winning brass quartet, an ambitious youth band and outstanding student bands from the RNCM and the Junior RNCM to perform a wide range of fresh and well established repertoire.
Change

Commenting on the change of name, Artistic Director Paul Hindmarsh told 4BR: "Brass Band Festival has been adopted as the RNCM will be mounting two weekends devoted to the world of brass following the successful launch of the Philip Jones Centre for Brass."
It is understood that this focus on performance and historical/ academic research into symphonic and chamber music repertoire, will be reflected in these separate events.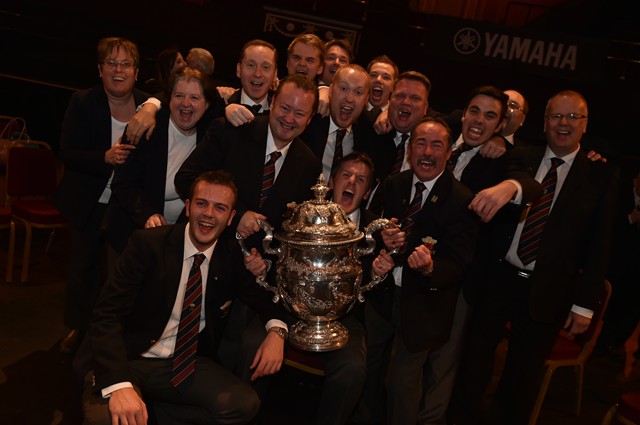 The 2015 National Champion will be featured

Primary focus

Paul Hindmarsh continued: "With the sad passing of John McCabe this year, the primary focus of the 2016 Brass Band Festival was made clear in my mind.
John was a remarkable musician; not only a prolific composer with a strong and distinctive 'personality', but also a pianist of international repute.
He was a dedicated educator and perceptive author, whose 'Cloudcatcher Fells' belongs to a substantial body of work composed as a response to landscape and to the people and places in them."
McCabe inspiration

Paul added: "Such an inspiration was his last brass band work, 'The Maunsell Forts', which I encouraged the BBC to commission for the British Open.
Although he said that 'Salamander' would be his last brass band piece, his imagination was fired by a boat trip into the Thames Estuary to view the evocative ruins of the wartime sea forts designed by Guy Maunsell.
The work is more elegiac than celebratory, and was somewhat misunderstood at the British Open. I remember John saying that he was unsure how the piece would go down, with its long quiet ending – '...but it's the piece I had to write,' he said."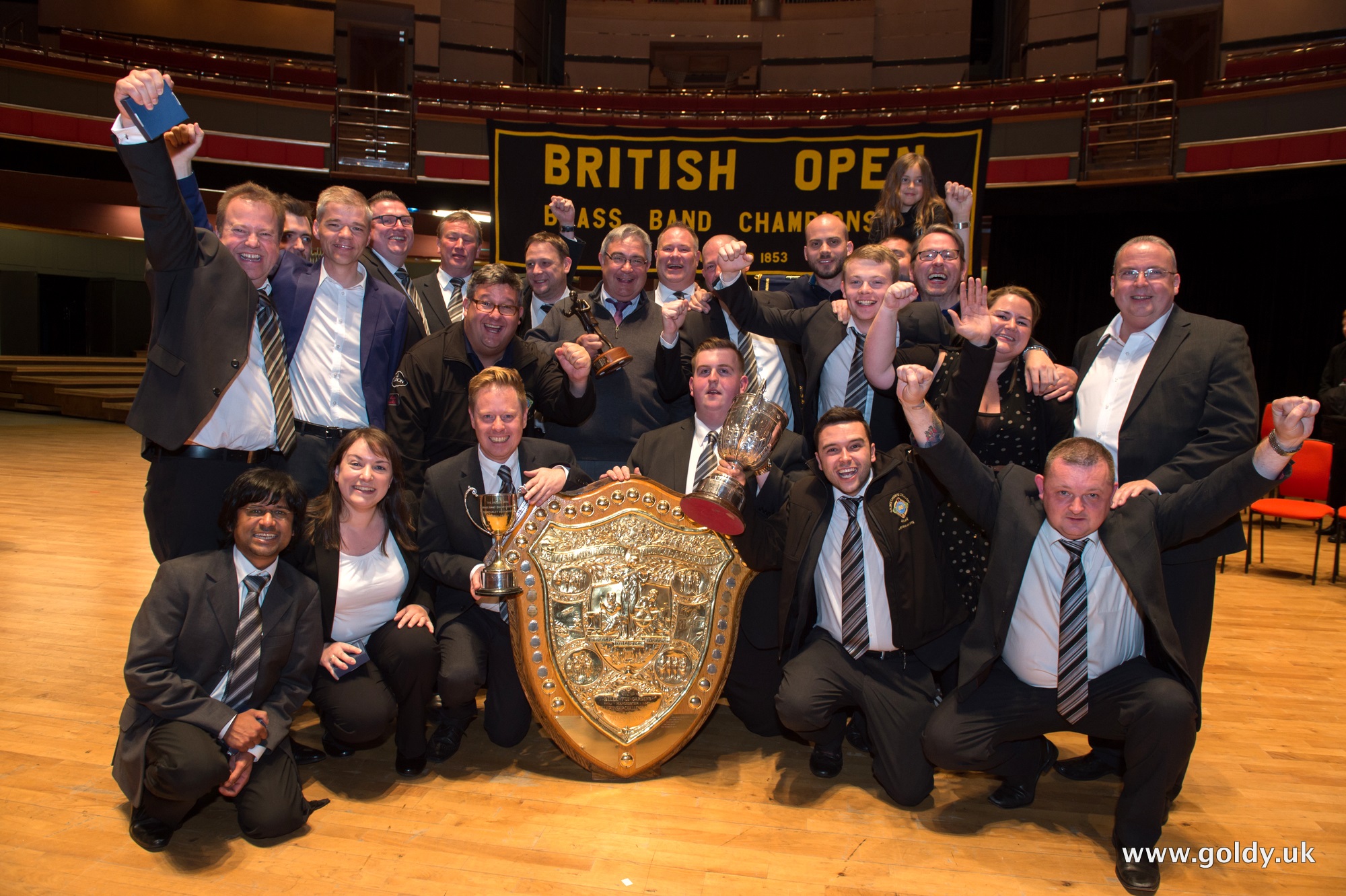 Grimethorpe to round things off

Re-evaluation

Over the years the RNCM Brass Band Festival has provided a valuable opportunity for re-evaluation, and there is also a chance to hear again a brace of compositions that were greeted by miscomprehension at the National Finals.
'All the Flowers of the Mountain' (2004) by Michael Ball, who celebrates his 70th birthday in 2016, and 'Theme and Co-operation' (1994) by Joseph Horovitz, who will be 90 next year, will also be performed.
Horovitz and Ball

Paul Hindmarsh continued: "Michael's evocative impression suffered in response because of its quiet, challenging ending, and Joe's also puzzled, because, I sensed that people were expecting 'Ballet for Band - Mark 2' but were faced with something rather more abstract in concept and design.
I'm delighted that both Michael and Joe will be in Manchester to experience the Festival atmosphere for the first time.
We will be hearing all but one of Joe's brass band pieces in a major retrospective and some of the highlights of Michael's - including his two folk song suites (English and Welsh) and arguably his finest contribution, 'Whitsun Wakes'."
Rhapsodic tradition

Paul revealed that traditionalists will no doubt welcome the inclusion of 'Rhapsody for Brass' by Dean Goffin as well as its sequel, 'Rhapsody, Rhapsodic Variations', which was 'sanctified' - with a sacred text and adopted as 'My Strength My Tower'.
In his centenary year, the audience will hear both works in a secular context, as well as two of his favourite Salvation Army pieces performed by the Junior RNCM Brass Band and Foden's Youth Band.
No RNCM Brass Band Festival would be complete without showcasing new or recent repertoire, and each concert will include either a premiere or second performance (sometimes more than one).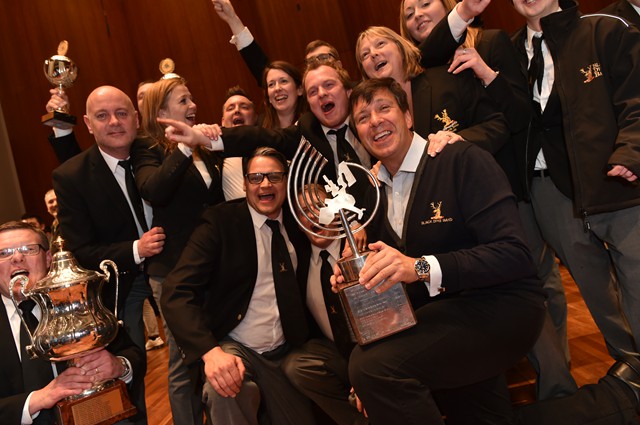 Black Dyke will feature three new works

Black Dyke

Black Dyke have included three: Roger Argente's brass band version of a major work by Bruce Broughton; a bright opener from principal horn (and RNCM student) Jonathan Bates, and a short virtuoso solo which solo baritone Katrina Mazella has commissioned from Simon Dobson.
Fairey

The central focus in Fairey Band's programme is also new, and comes from the pen of Associate Conductor, Tom Davoren.
As next year marks the 400th anniversary of the death of William Shakespeare, he is composing a musical portrait of Iago, the anti-hero from 'Othello'.
The Shakespearian theme follows with Vaughan Williams' brilliant overture 'Henry the Fifth' and William Alwyn's portrait of 'The Moor of Venice'.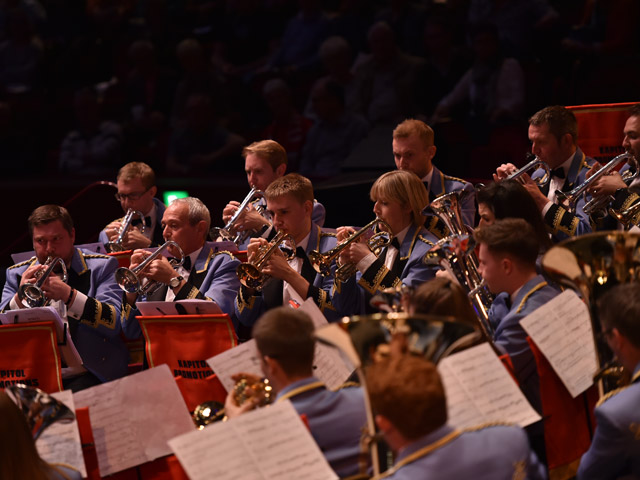 Fairey to take Oon Shakespeare

Tredegar

As well as shedding new light on Michael Ball's Irish hillside scene,'All the Flowers of the Mountain', Tredegar are presenting the second performances of works first heard in 2013; including 'Diversions after Benjamin Britten' - a collection of four short pieces inspired by the composer by Lucy Pankhurst, Simon Dobson, Paul McGhee and Gavin Higgins.
Foden's

On Saturday evening Foden's provide a deliberately eclectic programme, with a rare outing for Arthur Butterworth's powerful 'Odin', the climax to what promises to be a varied and colourful evening.
Benjamin Britten's substantial orchestral score for a radio drama, 'King Arthur' is to ne herd for the first time, whilst contrast will be shown in John Mackey's 'Ashphalt Cocktail' and Andy Scott's 'A Child Like You'.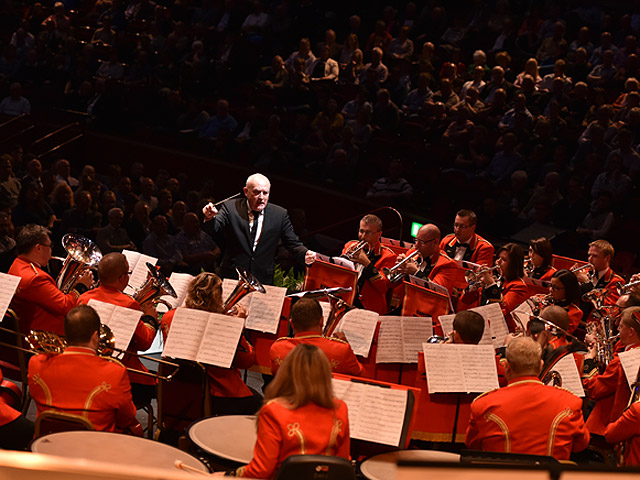 Foden's to present wide variety of works

Junior RNCM Band

The Junior RNCM Brass Band follows the themes of the weekend in lighter vein.
There will be a first performance from Edward Percival, who is a Junior RNCM student, and a solo from gifted cornet player Pippa Scourse.
Foden's Youth

Foden's Youth Band team has accepted an invitation to open Sunday's concerts and will feature works by Dean Goffin, Michael Ball, Lucy Pankhurst and Simon Dobson.
Three compositions new to the UK - including a major composition by Simon Dobson are featured in the programme that Paul Cosh will conduct with the RNCM Brass Band.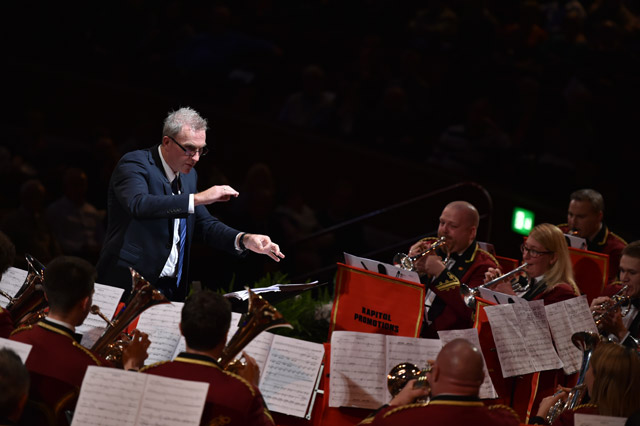 Tredegar once again takes the contemporary route

Cory and Grimethorpe

Sunday's programme climaxes with performances from Cory and Grimethorpe, which include world premieres by Alexander Comitas and Nigel Clarke respectively.
The Comitas is a major essay of European test-piece scope and scale 'Audita Tremendi', whilst Nigel Clarke's 'More Adventure of the Same', is inspired by the exploits of Sherlock Holmes.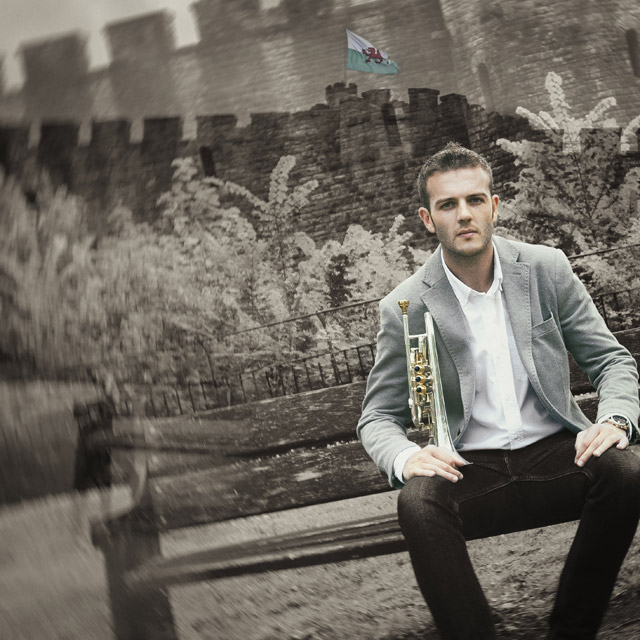 Tom Hutchinson is one of the many world class soloists on show

World class soloists

Paul Hindmarsh concluded: "I'm also very excited about the array of soloists who will be delighting us all weekend.
Gary Curtin and David Thornton will be tackling two of the finest euphonium concertos, Tom Hutchinson will be giving the first concert performance of Philip Harper's 'Cornet Concerto' and Roger Webster will be joined by Alexis Demailly to perform the Horovitz 'Concerto Classico'.
The award-winning RNCM quartet A4 Brass will be showcasing some of its freshly minted repertoire and also taking part in the third John Golland Award Final.
Last but by no means least, it will be a pleasure to welcome two of the most talented young brass soloists: BBC Young Brass Soloist, Ross Knight, who be performing Horovitz's rarely heard 'Tuba Concerto' with Tredegar, and LSO Co-Principal Trombone and BBC New Generation Artist Peter Moore, who will joined by RNCM graduate Robert Thompson to give the Festival's 'Celebrity Recital'.
They are not to be missed!"
---
Programme
Friday 29th January:
6.30pm:
Carole Nash Recital Room
Setting the scene: Paul Hindmarsh introduces the themes and new works to be performed across the weekend.
Free admission, no ticket required
7.30pm:
RNCM Concert Hall
Black Dyke Band
Nicholas Childs (conductor)
Gary Curtin (euphonium) & Katrina Marzella (baritone)
An English Suite (Michael Ball)
Fanfares, Marches, Hymns and Finale (Bruce Broughton arr. Argente)
(Euphonium Concerto) Joseph Horovitz
Five Rivers, A Pastorale Symphony (Philip Wilby)
Panic on Pudding Lane (Jonathan BateS)
Rhapsody in Brass (Dean Goffin)
Rampage (Simon Dobson)
Metropolis 1927 (Peter Graham)
Tickets: £16, £14
Saturday 30th January
10.00am:
RNCM Theatre
John Golland Award final with A4 Brass Quartet.
Free admission: no ticket required
11.30am:
RNCM Concert Hall
Fairey Band
Garry Cutt and Tom Davoren (conductors)
Henry the Fifth (Ralph Vaughan Williams)
Ballet for Band (Joseph Horovitz)
The Divinity of Hell (Tom Davoren)
The Moor of Venice (William Alwyn)
Cloudcatcher Fells (John McCabe)
Tickets: £16, £14
1.30pm
RNCM Theatre
A4 Brass Quartet in Recital
Jamie Smith (cornet), Jonathan Bates (horn), Michael Cavanagh (baritone ), Chris Robertson (euphonium)
Moskito (Thomas Doss)
Brass Quartet No 2 (Edward Gregson)
South Uist Variations (Oliver Waespi)
Insomniac (Paul McGhee)
Mists of the Mountains (Jonathan Bates)
Tickets: £7
3.00pm:
RNCM Concert Hall
Tredegar Town Band
Ian Porthouse (conductor)
Ross Knight (tuba)
Occasional Overture (Benjamin Britten)
Desert II: Horizon (John McCabe)
Tuba Concerto (Joseph Horovitz)
All the Flowers of the Mountain (Michael Ball)
Diversions after Benjamin Britten (Pankhurst, Dobson, McGhee & Higgins)
Tickets: £16, £14
5.00pm
RNCM Theatre
Junior RNCM Brass Band
Les Neish & Jon Malaxetxebarria (conductors)
Pippi Scourse (cornet/trumpet)
March: Anthem of the Free (Dean Goffin)
The Dong With a Luminous Nose (Joseph Horovitz)
Song of Hope (Peter Meechan)
Multiverse (Edward Percival)
Bust Out Brigade (The Go! Team arr. Dobson)
Free admission: no ticket required
6.30pm:
Carole Nash Recital Room
In Conversation with Paul Hindmarsh and this year's featured composers, including Joseph Horovitz and Michael Ball.
Free admission: no ticket required
7.30pm:
RNCM Concert Hall
Foden's Band
James Gourlay & Michael Fowles (conductors)
Anna-Clare Monk (soprano), Lauren Scott (harp) & David Thornton (euphonium)
King Arthur, Scenes from a radio play (Benjamin Britten arr. Hindmarsh)
Euphonium Concerto (Michael Ball)
Theme and Co-operation (Joseph Horovitz)
Asphalt Cocktail (John Mackey)
A Child like You (Andy Scott)
Odin - From the Land of Fire and Ice, Op 76 (Arthur Butterworth)
Tickets: £16, £14
Sunday 31st January
10.00am:
RNCM Theatre
Foden's Youth Band
Mark Bousie and Michael Fowles (conductors)
Three Minute Warning (Lucy Pankhurst)
Light of the World (Dean Goffin)
Three Pieces from Music Hall Suite (Joseph Horovitz)
Firefly (Simon Dobson)
Cambrian Suite (Michael Ball)
Free admission: no ticket required
11.30am:
RNCM Concert Hall
RNCM Brass Band
Paul Cosh (conductor)
Orígenes (Carlos Cárdenas)
The Maunsell Forts (John McCabe)
Lullaby (Paul McGhee)
Another World's Hell (Simon Dobson)
Tickets: £10
1.30pm:
RNCM Theatre
Peter Moore (trombone) & Robert Thompson (piano)
Horn Sonata in F major, Op 17 (Beethoven)
Fantasy in E major, Op 27 (Sigismund Stojowski)
Urlicht from Das Knaben Wunderhorn (Gustav Mahler)
Phidylé (Henri Duparc)
On Solitude and Longing from Shift (Simon Dobson)
La Petite Suzanne (Valse Caprice)
Annie Laurie (Arthur Pryor)

Tickets: £10
3.00pm
RNCM Concert Hall
Cory Band
Philip Harper (conductor)
Tom Hutchinson (cornet)
Images (John McCabe)
Cornet Concerto (Philip Harper)
All the Moon Long (Hilary Tann)
Audita Tremendi (Alexander Comitas)
A Moorside Suite (Gustav Holst)
Tickets :£16, £14
5.30pm
Carole Nash Recital Room
Landscapes of the Mind: Paul Hindmarsh on the band music of John McCabe.
Free admission: no ticket required
6.30pm:
RNCM Concert Hall
Grimethorpe Colliery Band
Robert Childs (conductor)
Roger Webster and Alexis Demailly (cornets)
Salamander (John McCabe)
Concerto Classico (Joseph Horovitz)
Further Adventures of the Same (Nigel Clarke)
My Strength, My Tower (Dean Goffin)
Sunset Rhapsody (Eric Ball)
Whitsun Wakes (Michael Ball)
Tickets: £16, £14
---
Weekend Tickets:
Full Price: £98
Early Booking Discount (Weekend Ticket only): £78 (book by Friday 18th December)
Student/Under 18s: £49
Day Tickets:
Saturday Day Ticket: £44
Sunday Day Ticket: £42
Concessions available on individual tickets only.
Tickets on sale from 12th October: 0161 907 5555