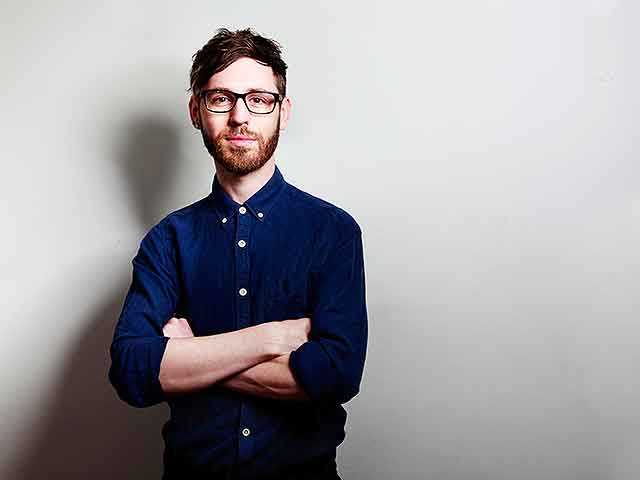 Chris Thomas: When you first embarked on the Dark Arteries project, what was your principal ambition and what did you hope to achieve in fusing brass band and dance?
Gavin Higgins: I'd first proposed 'Dark Arteries' to Rambert when I became their inaugural Music Fellow in 2011.
The mining industry and the 1984 strike is a topic close to my heart and I thought if we were to explore these ideas we should use the music associated with that industry.
However, the initial reaction was one of bewilderment, so the piece got shelved and we made a very different work, 'What Wild Ecstasy'.
It was when Margaret Thatcher died in 2013 that I began to think more deeply about the topic, and I realised that people were still dealing with the aftermath of her policies, and that they were still angry.
Coincidentally 2014-15 happened to be the 30th anniversary of the strike, so I also thought it timely.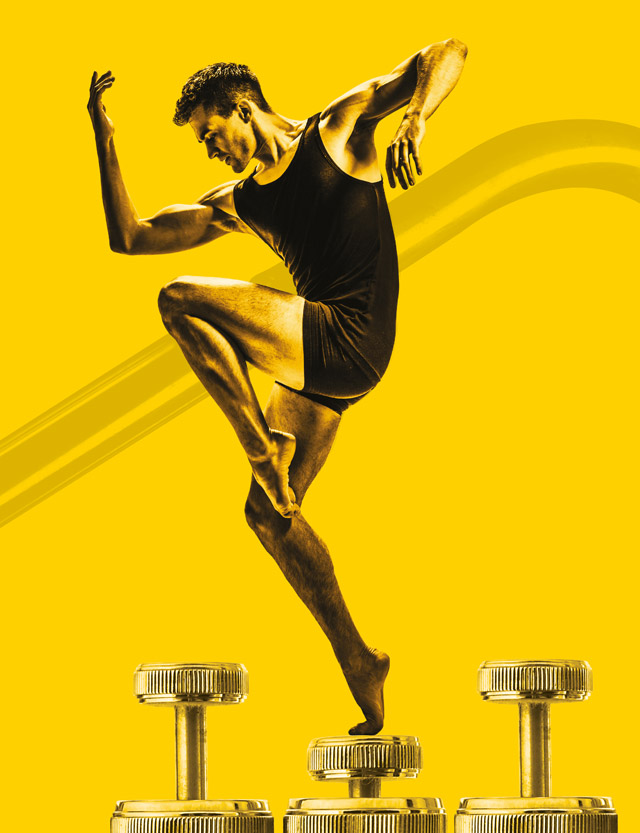 Brass bands gave me a music education, but it was ballet that inspired me to start composing. It was after seeing a 'The Rite of Spring' as a teenager I decided I wanted to be a composer; so in some way this project was a chance to bring the two worlds together.
This topic has of course been covered in film (Brassed Off!), literature (GB84 by David Peace) and theatre (Wonderland by Beth Steel) but, as far as I'm aware, it had never been explored through the abstract art forms of music and dance.
I was curious to see if we could bring anything new to table; if dance and music were viable mediums in which to explore these kinds of social and political themes. I also hoped that this would in turn bring a whole new audience to world of brass bands.
Many of the people who came to show had never seen a band live before, certainly not at Tredegar's standard.
So it was great to see lots of people - mainly young - excited about the sound, and the press that surrounded the premiere was unprecedented, even for Rambert.
It was covered on BBC Radios 3's 'Music Matters', Radio 4's 'Front Row', BBC news at 6 and 10 as well as newspapers such as The Guardian, Classical Music and a large centre page spread in The Times.
---
Chris Thomas: There is music of savage violence, but also great beauty in the score.

Did you consciously want to retain the aura and sound of what the brass band is traditionally known for?
Gavin Higgins: The score was central to the work - more so perhaps than in other dance pieces I've worked on.
It's ultimately music that transcends the political themes within the work, and it's brass band music that stands as the enduring legacy of the mining tradition, which is now in ruins.
Where pits once stood we now find monuments of modern capitalism; golf courses, shopping centres - an industry wiped from geographical memory.

There is a certain amount of 'looking back' in 'Dark Arteries', just as we also look forward to a more hopeful future, so those traditional brass band sonorities were very important to me.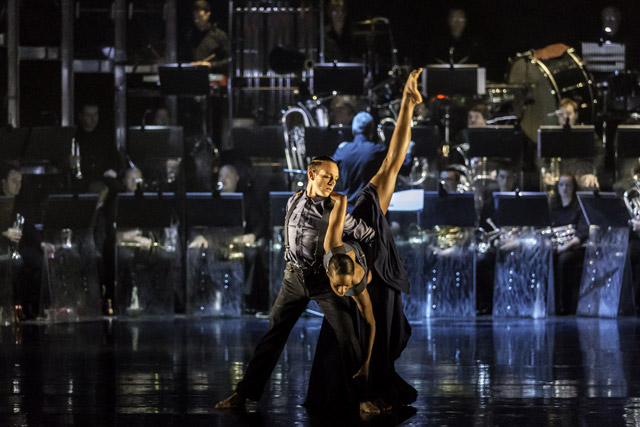 It's that warmth of sound and expressiveness of the playing that is particularly emotive. The heart of the piece is found in the quiet, tender moments of the score, and for this I called on more traditional sounds.
Of course, at the other end of the spectrum, particularly in 'Part 2', the music is at times extremely aggressive; screaming horn lines, incessant driving rhythms and a battery of percussion - two sets of tom-toms, bongos, bass drums and tam tams dominate this music.
This dichotomy of traditional and non-traditional sounds helped us mark out the tensions in the piece.
That the more recognisable sounds appear directly after the onslaught of aggression in 'Part 2', I think makes the emotional impact even stronger.
---
Chris Thomas: You have developed a very special musical relationship with Tredegar and Ian Porthouse.
Looking back at the initial performances of Dark Arteries, how important was that relationship to you during the work's creation?

Gavin Higgins: Tredegar and Ian have been invaluable in the creation of this work.
After they performed my piece 'Destroy, Trample, As Swiftly As She' at the European Championship, I thought - at last, here is a band that really understands my music.
Their 'up for anything' attitude has allowed me to just write the kind of music I want to write without having to worry about the prevailing attitudes in the banding world that so often stifle musical creativity.
As a result, they really got to understand my music and its complexities.
Ian is one of the most musical, patient and open-minded conductors I've had the pleasure of working with and his experience and sensitivity to the score really helped to bring the music alive.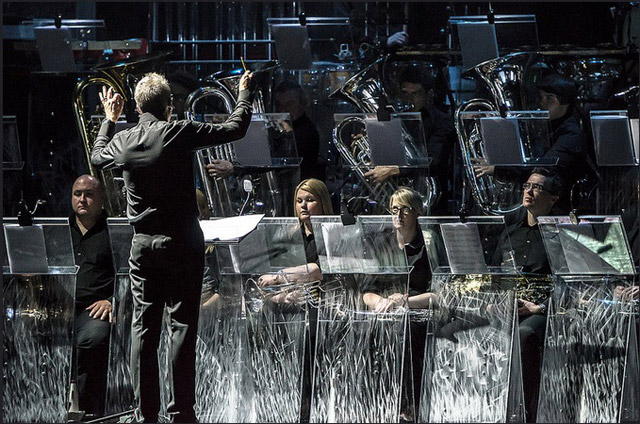 Knowing the players was also important: There is a very demanding flugel part in the piece and it was written with Danny Winder very much in mind.

He has the most beautiful sound and that would become integral to the piece as the solo flugel not only 'comments' throughout the work, but actually binds the music together.
Tredegar's progressive attitude and professionalism makes it such a pleasure to work with them.
I wish the attitude they bring to projects like this could be found throughout the banding world, particularly with regard to new music. Perhaps then brass bands could start to be taken seriously as a credible artistic medium.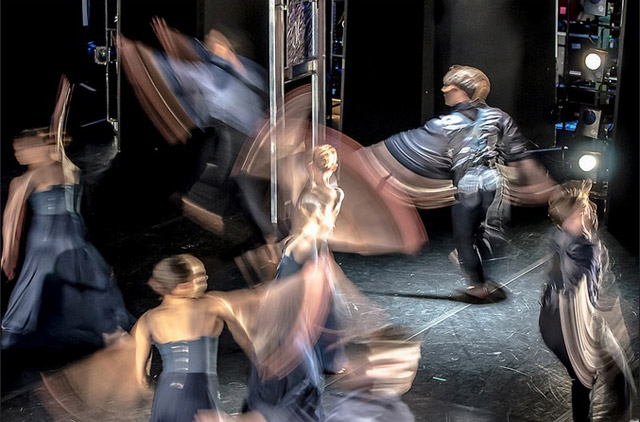 However, this can't happen whilst the prevailing approach to commissioning new works relies on box-ticking test pieces, arrangements of 19th century works, or quasi-film soundtrack rip offs; scores that won't stand up against the plethora of new music that is commissioned outside our modest movement.
It's not good enough to just play to our friends and family at a contest, we have to start looking further afield.
The really exciting part of working on 'Dark Arteries' was talking to members of the audience who had never heard a brass band perform before.
The sense of genuine delight and awe was palpable; and this is where we should be focusing our efforts.
I'm so happy this piece will reach thousands of people as it tours the country, many of whom will be first timers to bands, some of whom might become life-long fans. But individuals within the movement itself can and should do more.
---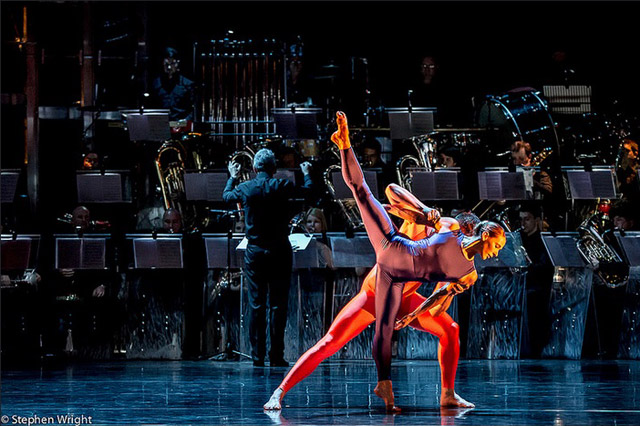 Chris Thomas: Did you always feel that there needed to be a strong message behind both the music and dance?

Gavin Higgins: The topic itself is very emotive.
Communities are still suffering from the dismantling of the coal industry and so we had to be sensitive to this. I really wanted to explore the themes that came up in our research.
Words like 'legacy', 'pride', 'heritage', 'community' kept reappearing and these became very important.
Both Mark Baldwin (choreographer) and I agreed that it was important to find something positive within the material and luckily for us at the heart of our piece was the rich tradition of brass bands.
This wonderful music exists because of the pits and in many ways is our true folk music.
Until recently it was only found in Britain and, more specifically in the mining towns and villages throughout the coalfields.

This is music we should support and nurture; it's something we can be truly proud of.
---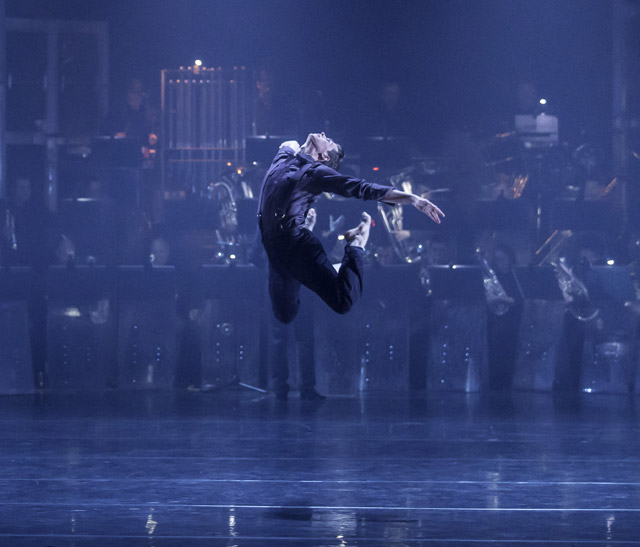 Chris Thomas: How closely did you work with director Mark Baldwin during the creation of both the music and the choreography, and to what degree were the two art forms either independent or inseparable during the creative process?
Gavin Higgins: Every collaborative relationship is different, but luckily Mark and I had worked together on 'What Wild Ecstasy', premiered in 2012, so before starting we both had a fairly good idea of the others working practices.
I suppose the risk when working collaboratively is not allowing each artist the time and space to think privately.
Composing is of course a very solitary pursuit and it's time consuming. So it was really a process of meeting at regular intervals and 'checking in' with each other.
At the beginning we talked a lot about the structure, which was really the most important thing to get right initially.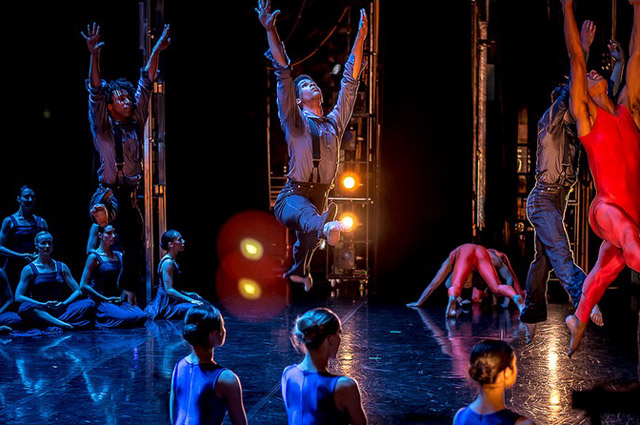 We came up with a kind of 'time line' that allowed us to see our way through the piece visually and once we were clear about what we wanted to explore in we started working independently. Once I'd complete a couple of minutes of music, we'd meet up and talk through it.
Mark would in turn show me some of his choreography and so the piece came together bit by bit, although essentially the music would come first.
It's the music that Mark finds inspiration in, and it's the music that drives the choreography.
I find that working collaboratively in this way often gives me the creative freedom to write better music; it's very rewarding.
---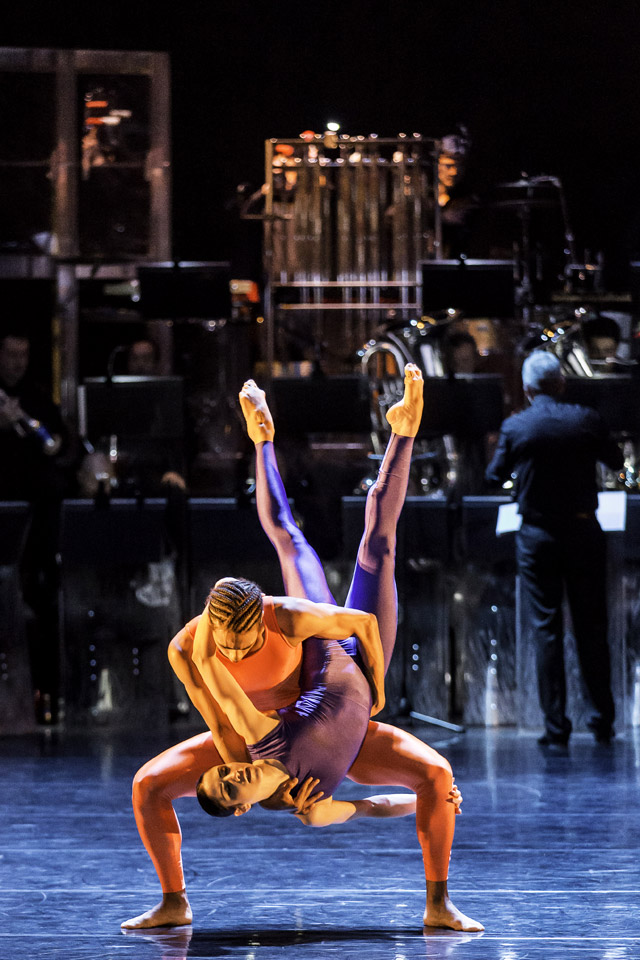 Chris Thomas: Did the performances in London live up to your expectations, and how rewarding was it to see the project come to life on the stage?
Gavin Higgins: It's always a pleasure to see my pieces performed, but working in the theatre is particularly special for me.
I feel my music has always contained an inherent sense of 'theatre' and drama and so writing music for the stage has become second nature to me.
The performances in London were spellbinding.
Tredegar played with such musical clarity it blew everyone away. All the reviews and feedback from the audience were unanimous in their praise for the band.

I was over the moon.
---
All images given with exclusive permission and copyright by Rambert Ballet and Associates

Gavin Higgins Interview:
Part 2: http://www.4barsrest.com/articles/2015/1530a.asp#.ViUmbn6rS_4