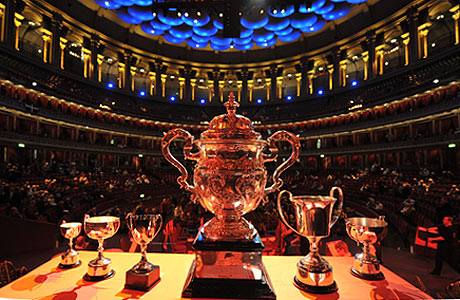 All that glitters...

As bands around the country start putting into place their last minute preparations ahead of the Regional Championships, an old competitive maxim will surely stick in the mind: Form is temporary, class is permanent.
It is a soothing balm that players and conductors to fervent supporters alike can take comfort from before the actual announcement of the results; an elixir of variable statistical strength drunk in pre-contest measures to raise expectations of success.
24 carat or EPNS plate

Class is hallmarked; the 24-carat stamp of long-term competitive success that has a quality of unquestionable provenance.
Form on the other hand is like EPNS silver plate - a somewhat more illusory assay mark of fleeting triumphs. It is as beguiling as it is misleading; a barometer of chimerical hopefulness. It can quickly lose its lustre.
It is also an unpredictable mistress to understand. Relying on the ephemeral substance of immediate past success can quickly prove to be a recipe for disaster: Form cannot be taken for granted. It is something bands (and the 4BR predictions!) could well bear in mind as they consider qualification hopes for London and Cheltenham over the next few weeks.
Cayman Islands

If the sole criterion for predicting victory was based on a current form-book and nothing else, William Hill and Paddy Power would have gone out of business years ago. Little wonder the 4BR predictions are a kiss of death - otherwise the Editor would be living a life of luxury in the Cayman Islands by now!
Take for instance the early-season skirmishes that have just taken place at Butlins and Brass at the Guild in Preston.
Mortgage payment

Most people would place a fair chunk of their next mortgage payment on Flowers winning at the West of England Area in Torquay, but how much dosh would you place on Hebden Bridge winning the First Section in Yorkshire, Besses Boys taking the Second Section title at Blackpool, Crofton claiming the Third Section honours at Bradford, or Sale coming out on top at the Winter Gardens in the Fourth?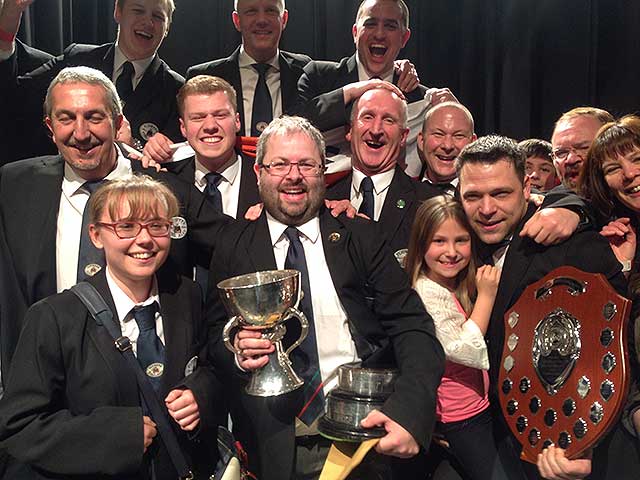 Mortgage down payment on Flowers?

And what about Brass at the Guild for that matter?
What would be the payout do you think on Hepworth, Thoresby Colliery and Wingates (the podium finishers in the top section) all making it through to London this year?
Meanwhile, you could also get a hefty wedge of cash if Longridge (First Section winners), Farnworth & Walkden (Third) and BMP Europe Goodshaw (Fourth) carried all before them again at Blackpool, or Frickley South Elmsall (Second) made it two out of two in Bradford.
Favourites to also-rans

However, in the last three years, just two bands that won the First to Fourth Sections titles at Butlins has gone on to win at the Areas (Mossley in 2014 and Unite the Union in 2015) - and none at Brass at the Guild. There have been qualifiers, but there have also been quite a few more that have made the journey from pre-contest favourites to post-contest also-rans too.
It's that innate contest unpredictability that keeps passionately enthused about what is in reality a competitive past time owing little to stringent measurement and more to esoteric subjectivity than anything else.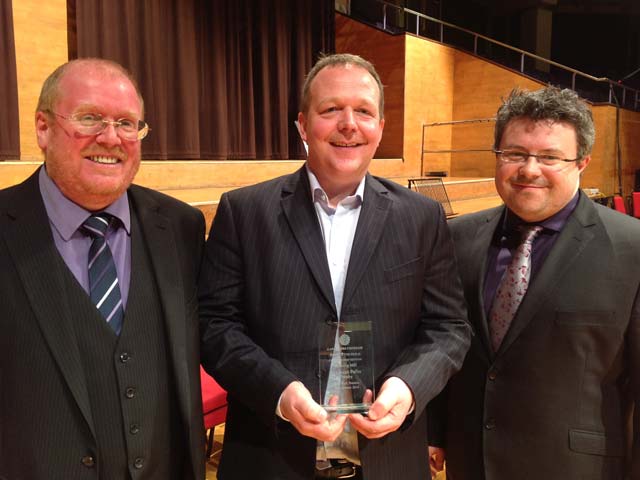 What price another Peacock double after Brass at the Guild

Contest maxim

There is also another old contesting maxim: There are bands that travel in the knowledge they know they can win; those that think they can win, and those who can only dream they can win.
The very best - those who head the rankings due to long term contest success - fall into the first category. Those who enjoy more occasional sips of celebratory winning champagne come into the second.
The rest of us are the dreamers - those that endure 'hope, once crushed, less quick to spring again' as Matthew Arnold once wrote - but who still have a burning desire to turn that contest form-book upside down: No win tastes sweeter than that borne of adversity and crisis - no qualification place more satisfying to claim than that long overdue.
Everyone remembers the 'surprise' victory - the contest performance when everything 'clicked'; when soloists played a 'blinder' and a conductor drew music out of the most innocuous score like Herbert von Karajan. Few remember the solid, predictable midfield finish.
Bum tightening fear
It's because no statistician has yet been able to measure the bum-tightening fear of a first pianissimo entry, the dry-mouthed anxiety of the bar before a major solo, or the adrenaline fuelled excitement of a rousing ride for home climax; the incalculable ability of any band to produce something that defies pre-contest statistical expectations.
It is also perhaps the main reason why, despite the increasing pressures of the work/life/banding balance, player shortages, test piece and adjudication choices, players take to the stage and revel in every minute of what they are doing for the love of it.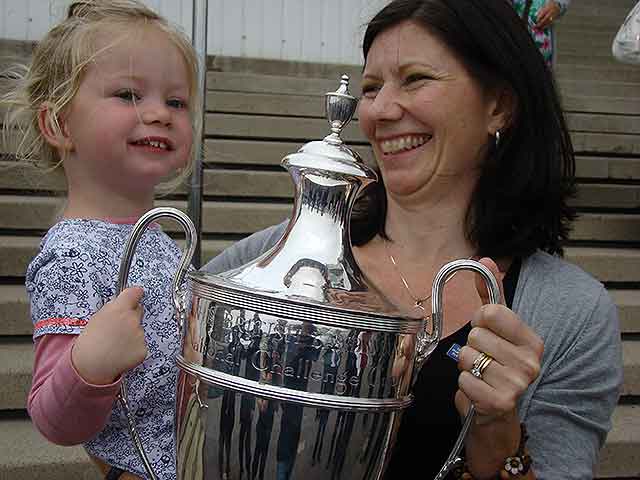 What matters most... Marple win at Cheltenham in 2014

Worthwhile

And that's what makes all that investment in huge amounts of personal time, energy, commitment and above all else - hard graft, worthwhile; from the most famous and most successful bands in the land to those who are just starting out in the first step of the Regional Championship ladder.
The form-book and the media experts may well try and predict triumph or disaster at the Regional contests this year, but remember - whatever the result, the feeling is only fleeting and in the great scheme of things, not at all important.
The enjoyment of making music with friends is all that matters - and that can never be measured by bare statistics alone.
Good luck to everyone.
Malcolm Wood