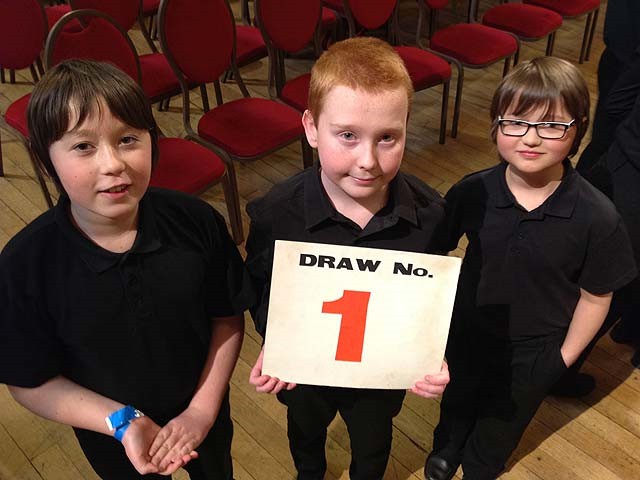 The next Welsh front row: A trio of winners from Phoenix Brass in Wales

A week or so after the last qualification places for the 2016 National Finals were decided, post-results sensitivities have finally started to die down; leaving players, conductors, judges, administrators and supporters alike able to contemplate their respective futures without first having to test for levels of emotional toxicity with a Geiger counter.
Four successive weekends of drama and intrigue, success and disappointment from over 500 performances has resulted in 92 bands making it through to the Royal Albert Hall in London and the Centaur in Cheltenham.
Realistic aspirations

The level of playing - from Blackpool to Stevenage, Bradford, Bedworth, Torquay, Perth, Durham and Swansea in between, has also been a reflective mix of the same elements; thanks in no small part to a well chosen set of test-pieces that more than once shone an uncomfortable light on the realistic aspirations of competitors.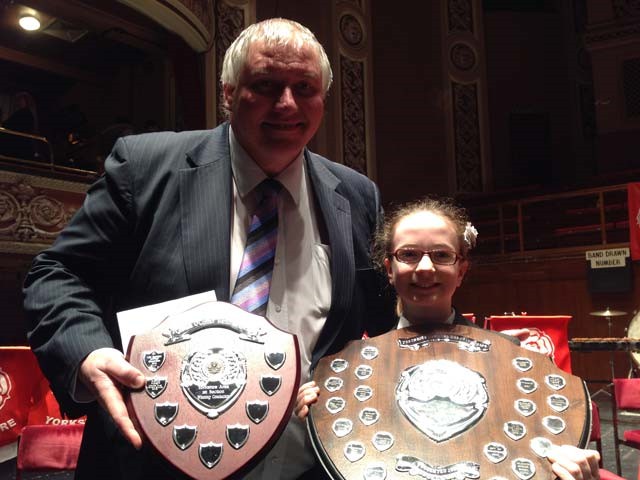 Great winning smiles in Yorkshire from 11 year old Lucy Heeley and the MD!

Highlights

There have been some wonderful highlights to enjoy.
Even the most flinted-chipped hearted rival would have been hard pressed not to have enjoyed the reaction of 11 year old Lucy Heeley from Chapletown Silver in Bradford, as her disappointment in not winning the 'Youngest Player' prize in the First Section was immediately replaced with beaming delight as she stepped up to be presented with the winner's trophy on behalf of her band.
Singers

Then there was Black Dyke players singing, ''We're staying up!" as they wittily celebrated their 20th Area title, the performance of Phoenix Brass in winning the Fourth Section in startling fashion in Swansea, the debutant victory of J36 Band in Durham, and the brilliant Spanish trumpeter with Redruth Town in Torquay. There were so many to put a smile on the face.

Ready to break into song: Black Dyke celbrated a 20th Area win in choral style

Wince

However, there were also a few to make you wince - although Peggy Tomlinson and her Yorkshire regional committee dealt with the spiteful cyber-fraud perpetrated on Lofthouse Brass 2000 with admirable common sense.
Unfortunately, by the time the national press got hold of the story they failed to report on any of the good things that come from brass band contesting: The 'Brassed Off!' headlines a reminder of just where we stand in their appreciation of nationwide amateur music making.
Migration watch

That said, we don't exactly help ourselves. The annual 'migration watch' of players from all corners of the globe flown in to fill 'vacancies' (which invariably just happen to be in principal positions), has become a cynical necessity for some bands.
Even with extenuating circumstances, it is now a worrying trend that ultimately benefits no-one. As one band depressingly admitted to 4BR - the only reason they did it was because they wanted to be called a Championship band in concerts. Is that what we have come to?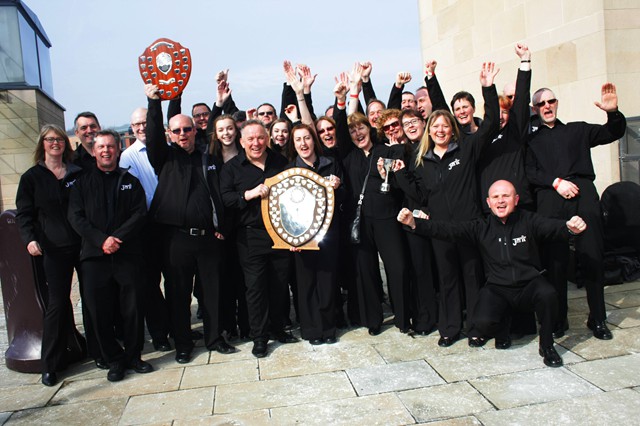 Debutant winners: J36 in Durham

Excellent choices

Thankfully, the Music Panel will not be moved by such depressingly myopic aspirations. 'Cambridge Variations', 'Essay', 'The Mermaid of Zennor', 'A Cambrian Suite' and 'The Journal of Phileas Fogg' were excellent choices: If the pieces for Cheltenham and London are just as good we will be in for some cracking contests.
Plaudits

Plaudits also to the hard pressed regional committees who once again ran the eight regional events superbly: It was yet another magnificent effort - one that really does make you wonder where we would be without the army of volunteers who sell the tickets and programmes, check the registrations, look after the judges and guide the competitors on and off stage. Each Regional Secretary deserved a medal.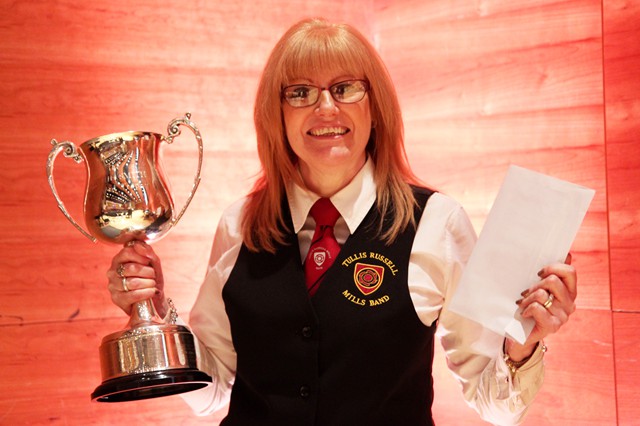 Tullis triumph in Scotland

Meanwhile, the majority of adjudicators also enhanced their reputations; especially those giving plain, no-nonsense pre-result analysis (as well as some of best witty-ones too). It's always good to hear a judge forgoing the usual platitudes to give it to the audience straight - good or bad.
This year, there were only a few occasions when the audience was not informed of the reasons why they picked their winners and qualifiers. The Association of Brass Band Adjudicators is becoming a much more vocal, pro-active voice for the betterment of the banding movement in the UK.
Bit hard

As for the bands?
Reality bit and bit hard in the Championship and First Sections: where the bloated mediocrity of standards, the result of a structure unfit for purpose, was once again laid bare.
However, elsewhere there was cause for optimism: the Second and Third Section competitors making a good first of tricky works, whilst the Fourth Section found Peter Graham's musical travelogue a hoot.
You can always enjoy the less cynical delights of these contests, but on this occasion it was highlighted by the fact that they enjoyed the pieces they were playing - especially 'The Journal of Phileas Fogg', which saw some great performances wherever you went.
Tin of tuna

Philip Harper's evocative 'Mermaid of Zennor' also brought plenty of spirited, well-led accounts - especially as the closest many rivals would have been to the brine-soaked Cornwall coast was a tin of tuna from Tescos, whilst Michael Ball's 'A Cambrian Suite' invariably rewarded bands whose conductors read more than just the notes on the score.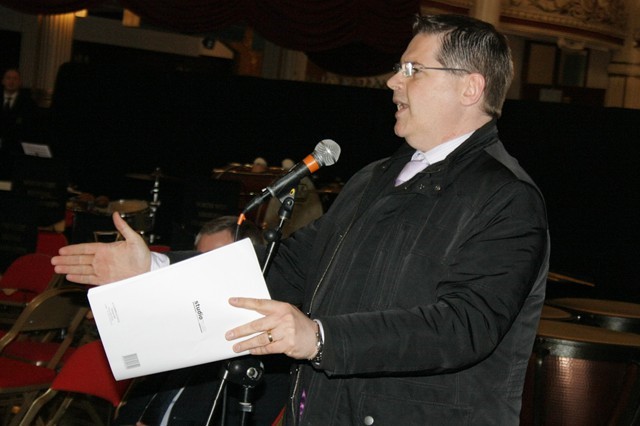 Saying it straight: Michael Fowles was one of many judges to tell it as it was

Long chalk

If only the same could be said of 'Cambridge Variations' and 'Essay' - which should have been within the grasp of the majority bands (and MDs) - but weren't. Not by a long chalk.
The very best delivered performances that were thrillingly played - especially given the diverse interpretative approaches of the MDs.
However, the disparity in standards in the top section has become worryingly large, with a number of Championship and especially First Section performances blighted by a lack of even the basics of good tuning, accurate tempos and coherent dynamic balances.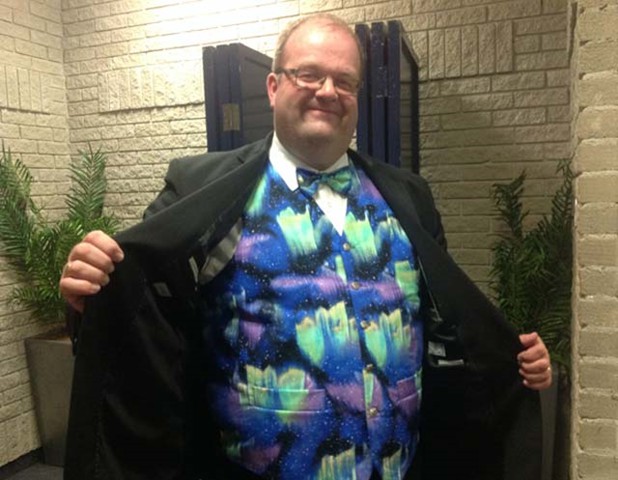 Hard to follow? Not Mark Arnold of Indian Queens

Hard to follow on Twitter

It was startling at times - and the judges who sat through some astonishingly inept approaches from MDs, picked them up on it, time and time again: And said so.
As one frustrated adjudicator told 4BR after one First Section contest: 'Some conductors were so poor that their players would have found it hard to follow them on Twitter let alone the contest stage…'
Intention

As you suspect may have been its intention, 'Cambridge Variations' did its job in separating out the qualifying wheat from the chaff (with perhaps only a couple of minor surprises), whilst Gregson's 45 year work scythed through the misplaced ambitions of the First Section like a turbo charged combine harvester.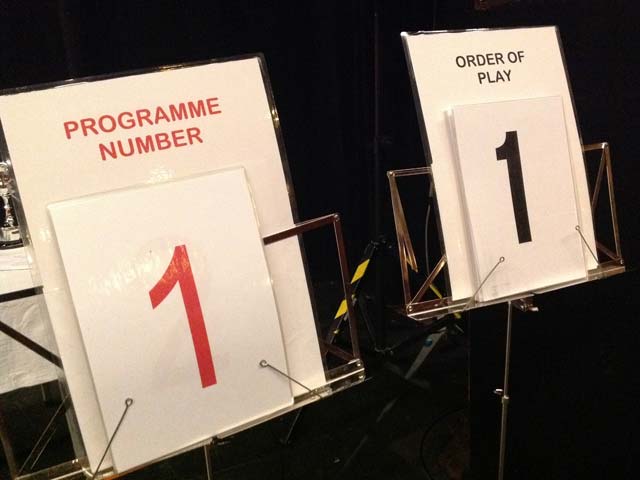 Wishful thinking?

Essay change

'Essay' may well become the piece that will finally persuade the regional committees to agree to accept a case for the re-structuring of sections (as well as the way promotion and relegation is decided).

You could count the number of bands (including winners and qualifiers) that really mastered its transparent challenges on the fingers of one hand.
Thoughts and opinions

So how will the 2016 Regional Championship series be remembered?
For the thrilling and the brilliant or the cynical and the almost criminal: For debutant youngsters playing their hearts out on a contest stage for the first time, or old stagers reveling in the chance to finally hog the spotlight: For test-pieces that brought the best out of bands or contests that showed us that we are not as good as we thought we were: For judges that told it as it was or conductors who showed us how it wasn't?
Whatever your thoughts and opinions, the Regional Championships remain four weekends of brass banding that should never be missed.
Iwan Fox