Proud as punch: Every player will bursting with it on the weekend

4BR looks forward to the battle for national power at the RNCM in Manchester this weekend - where the first fruits of a life-time of brass band passion can start to blossom
Even though the various regional championships have started to fade from our collective memories, the contest season itself continues to grind on throughout the banding world - from Gawler in Australia and Fort Wayne in the USA to this Sunday at the RNCM in Manchester.
Hard graft

Three weekends may have passed since the final notes were blown in Stevenage and Swansea, but the UK hiatus will not have seen many players taking a breather - and certainly not the hundreds of youngsters who will have been preparing in earnest for their performances at the National Youth Championships of Great Britain.
The hard graft put in again (especially at a very busy time in the education calendar) will have been every bit as intense as that of their adult counterparts. Little wonder then that the revamped Royal Northern College of Music will be buzzing for eleven hours as 39 competing ensembles (not a record as advertised in pre contest PR from Brass Bands England - 45 made the starting line up in 2012) give everything they can in their bids to become National Champion at Beginners, Junior, Intermediate and Championship level.

Players and conductors start to bloom young at the RNCM

It's a hot-house of brass band cultivation that would make Percy Thrower (one for the mums and dads there) green with envy - from the seedlings just starting out on their banding journey to the willowy teenagers with an eye on musical careers and the joys of university life to come.
Savoured

It's also a day to be savoured and enjoyed; when hopefully there is no sign of the cold-eyed competitive cynicism that continues to seep its malevolent poison into banding veins at senior level.
Coming away a winner at this event is a fantastic experience, but so too is the sheer joy of doing your best in taking part in a brilliant musical activity with friends. Lose sight of that and we lose sight of why we all want to enjoy brass band music making in the first place.
Surely, it's the reason why conductors, volunteers, parents and relatives give up their time to get players to rehearsals night after night?
Spirit of endeavour

Hopefully then, that spirit of musical endeavour won't be spoilt by tenuously linked 'dep' appearances from players, asked by conductors, as one told us last year, '...to inspire others to play better'. That's absolute nonsense: It's blatant gamesmanship, which those who indulge in it should be ashamed of trying to justify. It tarnishes the spirit of the day.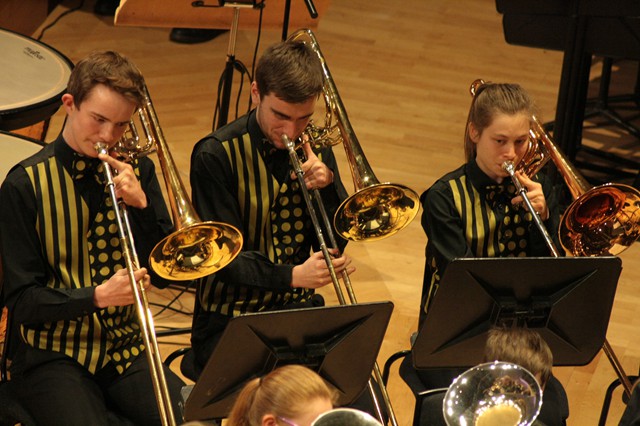 Will it be three in a row for Youth Brass 2000 this year?

It would also be a great pity, as Brass Band England's hosting of an inspirational event is excellent; led by Gary Walczak and his team of volunteers and headed by BBE Chairman Mike Kilroy. And although there is still a great deal of work to be done to increase its profile away from the immediate brass band media, the Championships continue to be both relevant and essential.
Prequel generation

And with the additional help of the 'prequel generation' involved in the wonderful Unibrass Championships, future development could be in just the right hands, whilst with further opportunities for bands to compete at the European Youth Championships each year, it currently comes with an added bonus or two as well.
In a couple of weeks time Elland Silver Youth, Wardle Academy Youth and Youth Brass 2000 will head to Lille to compete at the 2016 European Youth Championships. It's a massive undertaking by each organisation, and an area in which BBE could also look to offer a form of innovative support in much the same way it does for the senior English representative band.
No shortage

In the mean time though there will be no shortage of high class playing on show, with Beaumaris Junior and Wardle Junior Blast returning to defend their Junior and Beginners Section titles, a host of great bands taking to the stage in the Intermediate Section and the formidable Youth Brass 2000 looking to claim a hat-trick of Championship victories.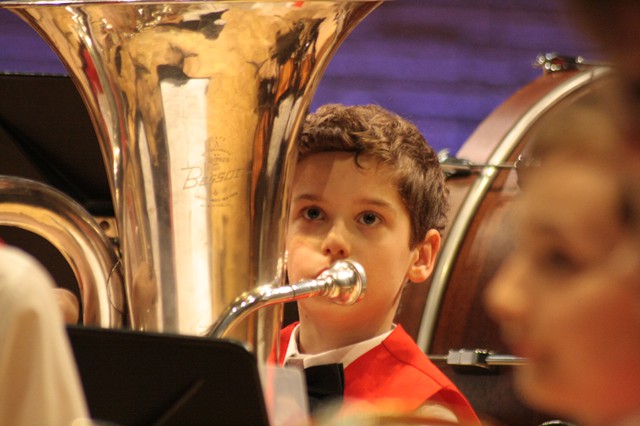 The perfect look of concentration...

The Mansions of Glory

The Championship and Intermediate contenders will once again perform a set-work in their 20 minute programmes, with the seven top flight rivals tackling 'The Mansions of Glory', by Jonathan Bates - inspired by the story of an actress who finds faith in Jesus Christ.
It's certainly a stern test eight minute test, but as he has shown with his recent commissions for the National Children's Band of Great Britain, the young composer knows how to engage the musical senses of performers and audience alike.
Funk Engine

Meanwhile, there will be a great deal of interest in Ryan Howells's BBE commission, 'Funk Engine'.

The Ty Cerydd 2014 Composer in Residence has openly admitted exploring outside his comfort zone in creating a fusion of jazz, funk, big band and traditional brass band styles, but you get the feeling the players will simply take it in their stride with a nonchalance that will leave anyone over the age of 30 breathless in admiration.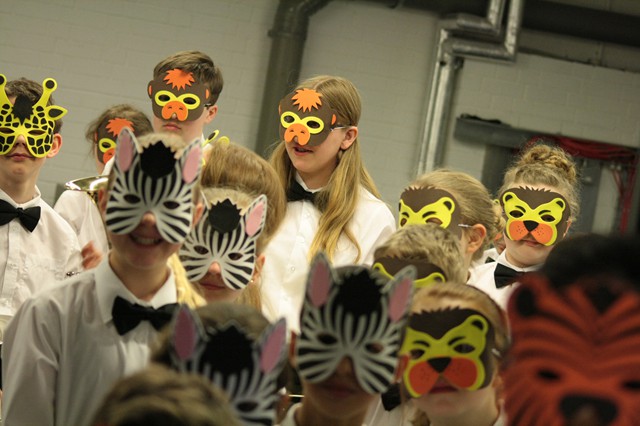 No disguising the talent on show...

From what 4BR has picked up, both test-pieces have proved very popular, so credit also to the music panel that includes Philip Harper, Mark Bousie and Ian Porthouse - a trio still very much young at heart!
Progressive approach

Brass Bands England has also continued with its progressive approach to open adjudication; with a panel of judges the competitors both know, respect and can be inspired by.
Brett Baker and David Thornton will certainly enjoy the fantastic Beginner's Section before returning to judge the Blue-Riband Championship contest, whilst Katrina Marzella will be joined by Paul Duffy in the Junior Section. Steve Pritchard-Jones and Mark Wilkinson will sort out the bands in the Intermediate Section.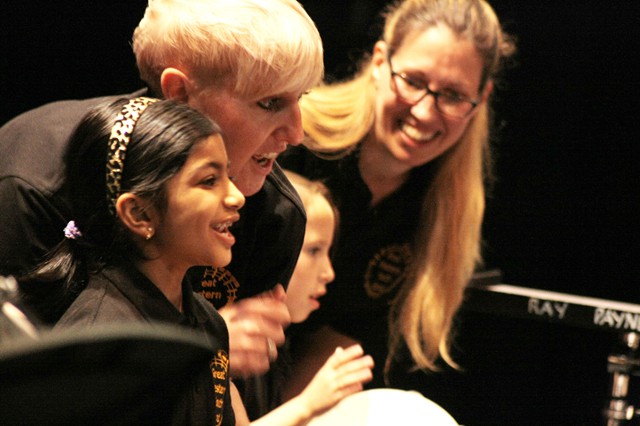 The right inspirational support...

Plenty of time

It all starts at 9.00am with the Beginners Section in the RNCM Concert Hall, which will be followed by the Junior Section. Everything there should be completed by around 7.00pm.
Meanwhile, the Intermediate Section in the RNCM Theatre commences at 9.15am, followed by the Championship Section which starts around 4.10 pm and should be concluded around 8.00pm.
Although there are no major sporting events expected to bring the motorway networks to a standstill this year in and around Manchester, bands are advised as always to give themselves plenty of time to travel to avoid any potential hold ups.
As always, 4BR will be making its way to Manchester to bring you a flavour of the action as it unfolds, so keep an eye out on Twitter and then for our full news report and results. It promises to be a cracker.
Malcolm Wood
---
Competing Bands: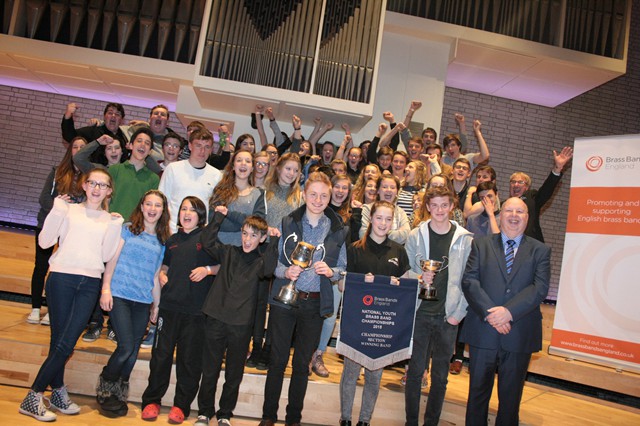 2015 Champion: Youth Brass 2000

Championship Section:
RNCM Theatre
Set-Work: The Mansions of Glory (Jonathan Bates) within an own-choice programme of 20 minutes playing time.
Adjudicators: Dr Brett Baker and Dr David Thornton
All players must be 20 years of age or under on the 31st August 2016
Commence: 4.10pm
Results Ceremony: 7.30pm approx
Birmingham Schools (Stuart Birnie)
Hampshire County Youth (Jock McKenzie)
Lions Youth (Nigel Birch)
Oldham Music Centre (Jonathan Leedale)
Northamptonshire Youth (Brad Turnbull)
Wardle Youth Band (Lee Rigg)
Youth Brass 2000 (Chris Jeans)
---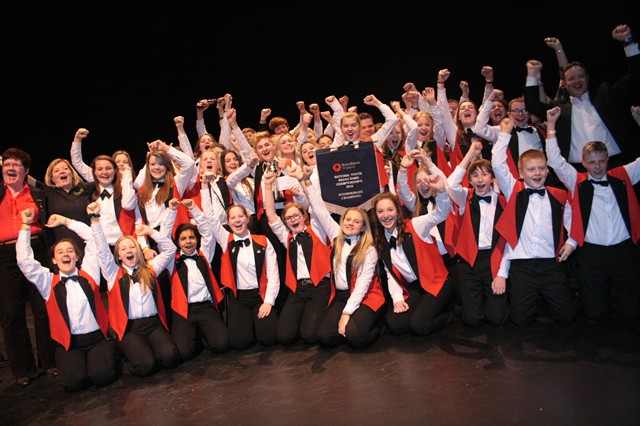 2015 Champion: Wardle Academy Youth
Intermediate Section:
RNCM Theatre
Set-Work: Funk Engine (Ryan Howells) within an own-choice programme of 20 minutes playing time
Adjudicators: Steve Pritchard Jones and Mark Wilkinson
All players must be 18 years of age or under on the 31st August 2016
Commence: 9.15am
Results Ceremony: 3.20pm approx
Cardiff County Youth (Charles Maynard)
Elland Silver Youth (Samantha Harrison)
Enderby Youth (Trevor Hounsome)
Hope Bank Youth (Simon Wood)
Macclesfield Youth (Louise Renshaw)
Milton Keynes Youth (David Rose)
Poynton Youth (Mike Eccles)
Rochdale Borough Youth (Ben Dixon)
Rotherham Schools Youth (Jeremy Wade)
Stockport Schools Senior (Iain McKnight)
Tewit Youth (Martin Hall)
Wigan Youth Zone (John Don-Duncan)
---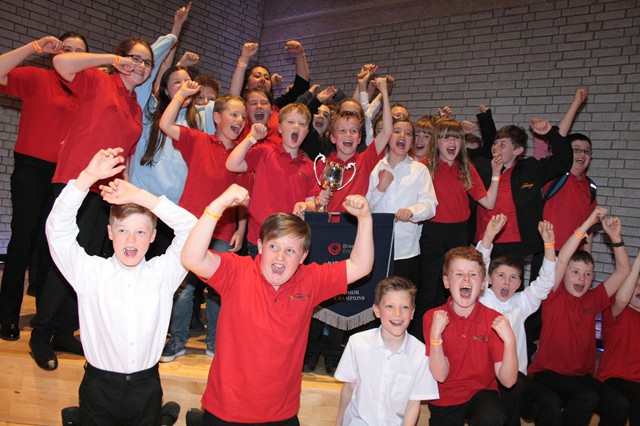 2015 Champion: Beaumaris Junior

Junior Section:
RNCM Concert Hall
Own-choice programme that must include one piece of music composed for brass band and two verses of a hymn tune within 15 minutes playing time.
Adjudicators: Katrina Marzella and Paul Duffy
All players must be 11 years of age or under on the 31st August 2016
Commence: 1.00pm
Results Ceremony: 6.00pm approx
Beaumaris Junior (Bethan Lowri Evans)
Chalford Youth (Steve Tubb)
Denbighshire Music Co-operative (John Powell)
Elland Junior (Samantha Harrison)
Fred Longworth High School (Helen Robinson)
Hope Bank Junior (Max Lawrence)
Lancashire Youth (Helen Minshall)
Lions Junior (Tom Hancock)
Macclesfield Youth Junior (Tim Grindey)
North Manchester Youth (Thomas Ridgley)
Stockport Schools Intermediate (Owen Garbutt)
Tewit Youth Intermediate (Steve Heninghem)
---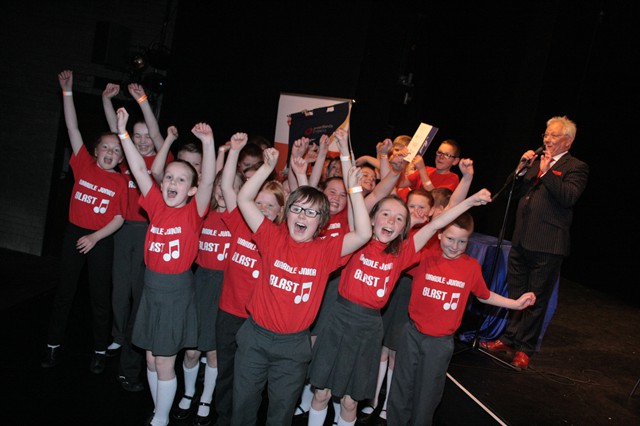 2015 Champion: Wardle Junior Blast

Beginners Section:
RNCM Concert Hall
Own-choice programme of 15 minutes playing time
Adjudicators: Brett Baker and David Thornton
All players must be 11 years of age or under on the 31st August 2016
Commence: 9.00am
Results Ceremony: 12.20pm approx
Astley Youth Training (Helen Minshall)
Dobcross Junior (Richard Windle)
Lions Beginners (Chris Thompson)
Macclesfield Youth Training (Liz Hudson)
Stockport Schools' Junior (Marianne Garbutt/Steve Cavanagh)
Tewit Youth Junior (Dave Dunn-Birch)
Wardle Junior Blast (Lee Rigg)
Ysgol Bontnewydd Primary (Dylan Williams)