The Senior Cup:
Pavilion Theatre
Test Piece: Music for Battle Creek (Philip Sparke)
First Prize: £600 and Belle Vue 100 Guinea Challenge Cup
Second Prize: £400
Third Prize: £300
Fourth Prize: £200
Draws: 9.00am & 12.40pm
Commence: 10.00am
F: First half draw
S: Second half draw
Aveley & Newham (Martin Heartfield) (S)
BTM (Jeff Hutcherson) (F)
Blackburn & Darwen (Huw Thomas) (S)
City of Cardiff (Melingriffith) (Dewi Griffiths) (S)
Derwent Brass (Keith Leonard) (F)
Fishburn (Joseph Cook) (S)
Kingdom Brass (Paul Drury) (F)
Llwydcoed (Chris Turner) (F)
NASUWT Riverside (David Roberts) (F)
Newtongrange Silver (Dr Keith Wilkinson) (F)
Rainford (Gareth Brindle) (S)
Ratby Co-operative (Michael Fowles) (F)
Skelmanthorpe (Jim Davies) (F)
St Dennis (Darren Hawken) (F)
Staffordshire (Jonathan Pippen) (S)
Thoresby Colliery (Ian McElligot) (S)
Vernon Building Society (Poynton) (Neil Samuel) (F)
Yorkshire Imperial Urquhart Travel (Steven Walsh) (F)
---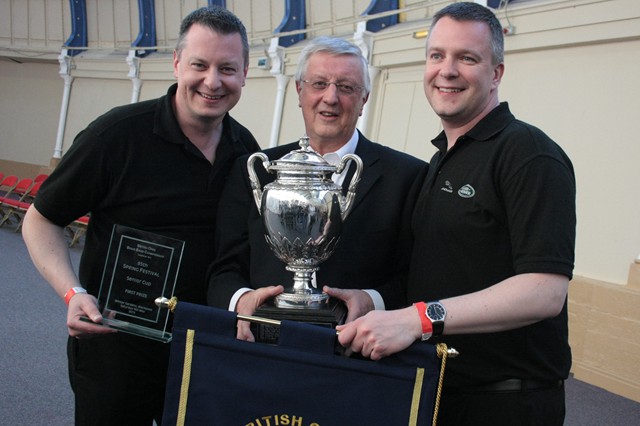 2015 Champion: Jaguar Land Rover

Given that the Winter Gardens is just a few hundred yards away from the fixed-odds fruit machine heart of the Golden Mile, it's little wonder that the Spring Festival throws up its fair share of punter's hard luck stories each year.
Make your way back down the main thoroughfare after the results and you are usually accosted by at least a couple of forlorn looking players bemoaning their lack of good fortune after just missing out on a crucial promotion or being consigned to relegation through what they believe is little fault of their own.
Hard ask

There may be quite a few of those tales to tell in the Senior Cup this year.
That's because they are faced with a dealer who will only payout on a jackpot performance of 'Music for Battle Creek': And through no fault of their own, there may not be too many of those about from the 18 competitors on Saturday.
Philip Sparke's coruscating work is one heck of a hard ask at this level. In fact, it is one heck of a hard ask at just about any level - even for the virtuoso American band it was written for. It makes 'Cambridge Variations' look like a sats test for 7 year olds in places.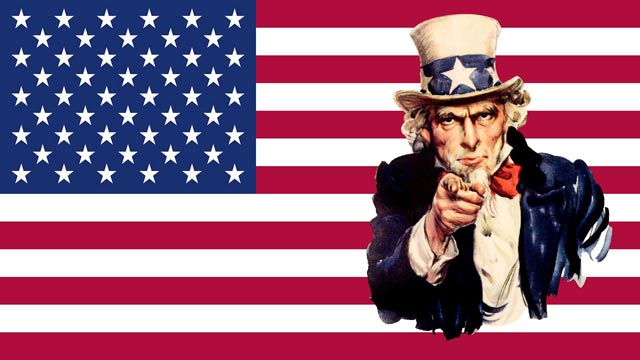 It could be you?

That said, the Senior Cup has thrown up its fair share of 'rock-hard' test pieces in different guises in the last few years - from 'Harmony Music' in 2006 to 'Festival Music' last year, with the best bands giving them pretty decent prize winning efforts in the process.
Not many complaints

And this time around not many competitors have really complained that loudly about the choice before a note has been blown in anger either.
That may be a result of fully justified contesting confidence or unrequited ambition (although the places on offer following two late withdrawals from the Grand Shield were filled with alacrity) - or as the composer himself states in his forward to the piece - the 'bravado' and 'can do' attitude which he so admires in the Americans of Battle Creek themselves.
He may not be wrong.
Self confidence

For instance, there is one Albert Hall qualifier (Thoresby) up against a batch of top-four finishers on 'Cambridge Variations' (Fishburn, Llwydcoed, NASUWT Riverside, Ratby Co-operative) and five First Section Cheltenham qualifiers.
Others have had their moments of late too - so that's quite a bit of bubbling self-confidence in the veins, especially as these are bands that faced up to pretty strong challenges a few weeks ago and emerged battered but improved by their efforts.
It's still a bloody hard piece to master though: It could be more like the Battle of the Little Big Horn on occasions.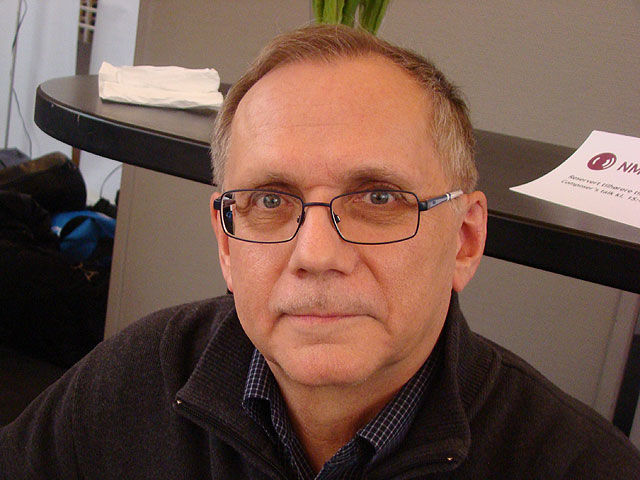 The man behind it all - composer Philip Sparke

The piece is dedicated to Russell and Lou Ann Mawby; Russ being a former CEO and President of the W. K. Kellogg Foundation. And as any knows who saw the quirky film 'The Road to Wellville' starring Anthony Hopkins - Kellogg was as bravura/mad as a hatter with a 'can do' attitude that made President Obama's election plea sound like a polite request to a pensioner to try and get up from easy reclining chair.
Resolute

The three connected movements ('Prelude & Toccata'; 'Elegy: In memoriam, John and Marguerite Gray'; 'Rondo Finale') are immensely difficult in their different ways; coupling virtuosity and excitement with lyrical musicality in equal measure.
It is resolutely 'American' – from the opening movement's quasi-fanfares and triumphalism, through its sombre 'Elegy', to its epic, jazz syncopated fugue and chorale - seemingly chaotic, but eventually, brilliantly emphatic. It's a slice of American Pie served with Uncle Sam's thermo nuclear warhead cream topping.
---
Who will win?
Whoever does will deserve it, and every band that makes it through will deserve the Winter Garden's equivalent of the Purple Heart.
Much depends on the quality of the main soloists (cornet and euphonium in the opening movement; baritone, trombone, euph and cornet again in the 'Elegy'; rep, trombone and solo horn in the finale) and the ability of the MD to keep tempos, balances and adrenaline under control throughout. This is a piece that can go into crash and burn mode quicker than Steve Austin in the opening credits of the 'Six Million Dollar Man'.
Thoresby, Fishburn, Ratby Co-operative and Yorkshire Imperial Urquhart Travel look as if they could be the four to potentially fill the qualification places, with Llwydcoed and Rainford making it into the top six.
Watch out for the confident batch of VBS Poynton, NASUWT Riverside, St Dennis and City of Cardiff (Melingriffith) though.
4BR Prediction:
1. Thoresby Colliery
2. Fishburn
3. Ratby Co-operative
4. Yorkshire Imperial Urquhart Travel
5. Llwydcoed
6. Rainford
Top 10 Dark Horses: VBS Poynton, NASUWT Riverside, St Dennis, City of Cardiff (Melingriffith).