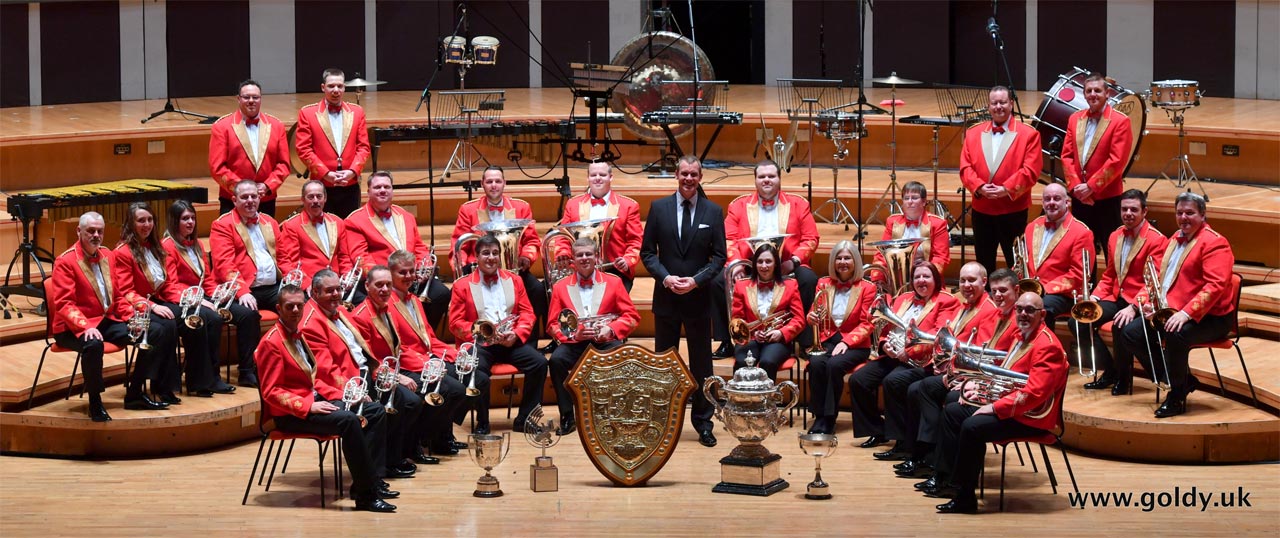 Can anyone stop this image being taken time and time again?
History tells us that the demise of a totally ascendant competitive force is usually brought about by one of four elements: Age, hubris, money or the emergence of an even more dominant rival.
You see it in sport in every generation: from the great 1950s Real Madrid of Puskas and Di Stefano to Tiger Woods, just about any World Heavyweight boxer to multiple world darts champion Phil Taylor.
Problem

In the banding world, it was time that caught up with the all conquering Foden's of the 1930s and a touch of hubris that finally swept into the veins of the great Black Dyke bands of the 1970 and 1980s. The drying up of sponsorship backing ended the YBS era, whilst other shorter tenures of title winning supremacy have tended to come to an end as rivals quickly upped their game.
The problem for the well beaten bands at the British Open at the weekend is that Cory doesn't look as if they will fall into any of those categories any time soon.
In fact, it is perhaps their rivals that are currently displaying the characteristics of decline.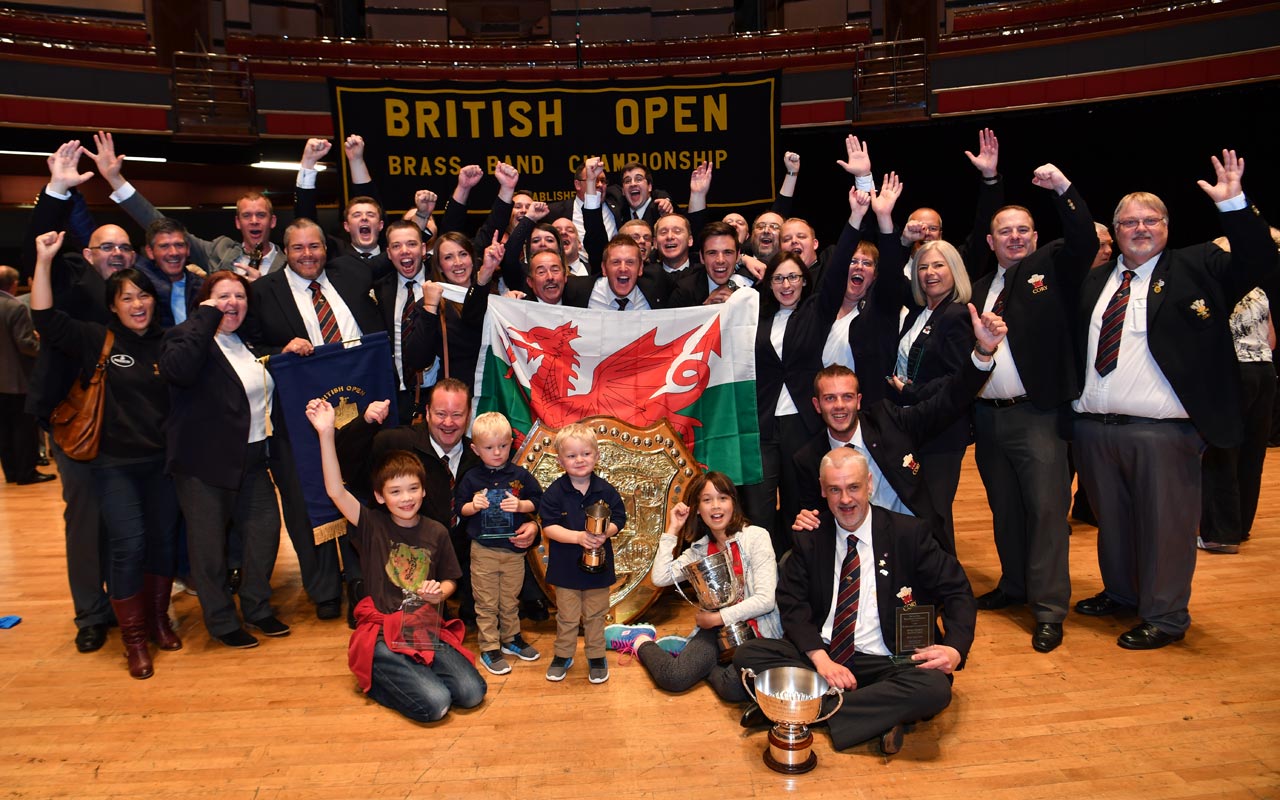 The first Open of mnay for Philip Harper and Cory?

Cory's victory on 'The Triumph of Time' was perhaps the most complete of the eight major titles they have won since Philip Harper took over in 2012.
Arrogant

There was a confidence about the playing that bordered on the arrogant - the essential characteristic that separates the truly great from merely the very best. It's not an arrogance that was tasteless or misplaced either - just a forensic display of technical and musical ability that spoke of a mind-set that at present doesn't contemplate defeat.
There was a dynamism about the playing: Their 'Triumph' pulsated with a musical energy that generated a force field of self-imposed imperviousness; bar after bar shaped and moulded into meaningful matter by an MD who literally, as well as musically, also stands head and shoulders above his peers at present.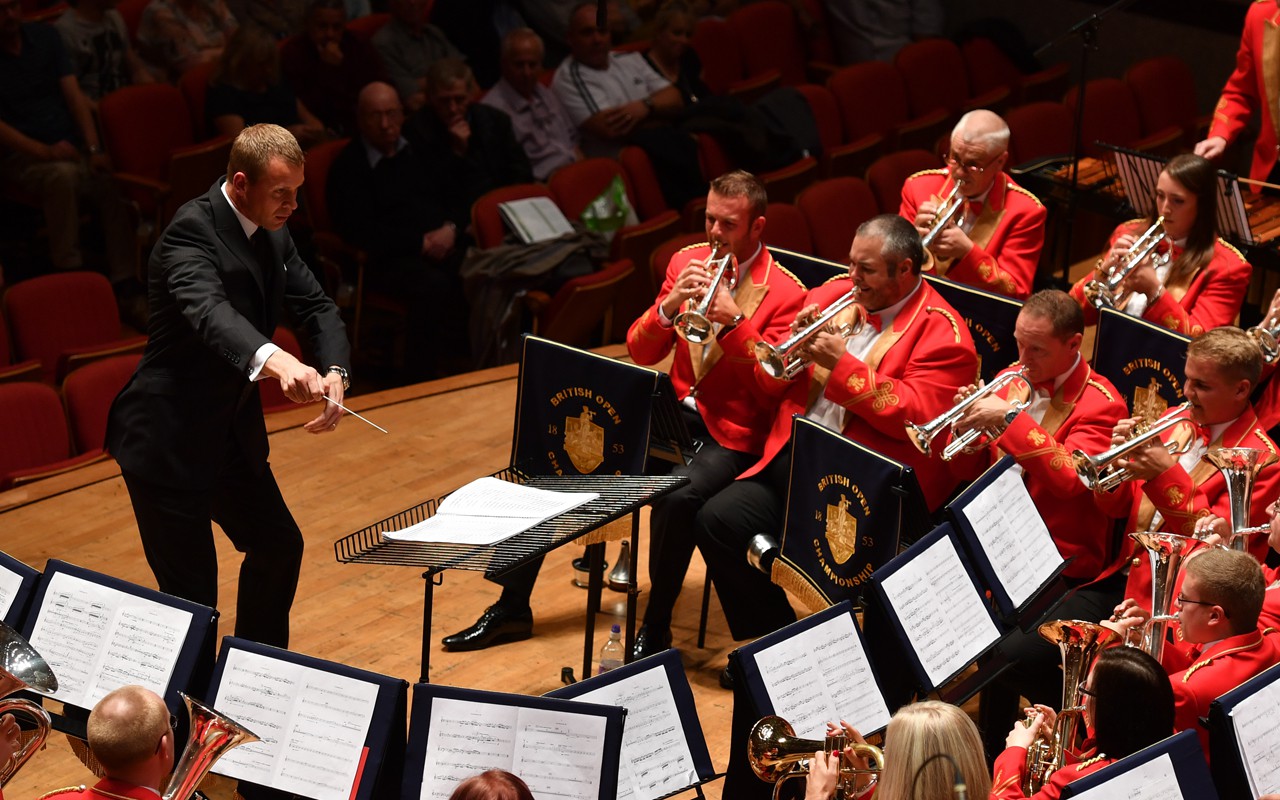 Head and shoulders above the rest...
In contrast, there was an osmosis of fragility permeating the best of the rest at Symphony Hall; fine performances of character and interest without doubt - but each, crucially and unmistakably, flawed.
Rolled back the years

Prof David King rolled back the years with a flamboyant take with Brighouse & Rastrick, whilst Prof Nicholas Childs produced yet another glossy rendition with Black Dyke.

The fragilities though were marked - from swapped parts to wrong entries.
It says a great deal that these were the best of the closely matched, but ultimately well-beaten field of contenders - for the gap between Cory and their nearest rivals seems to be widening by every major contest.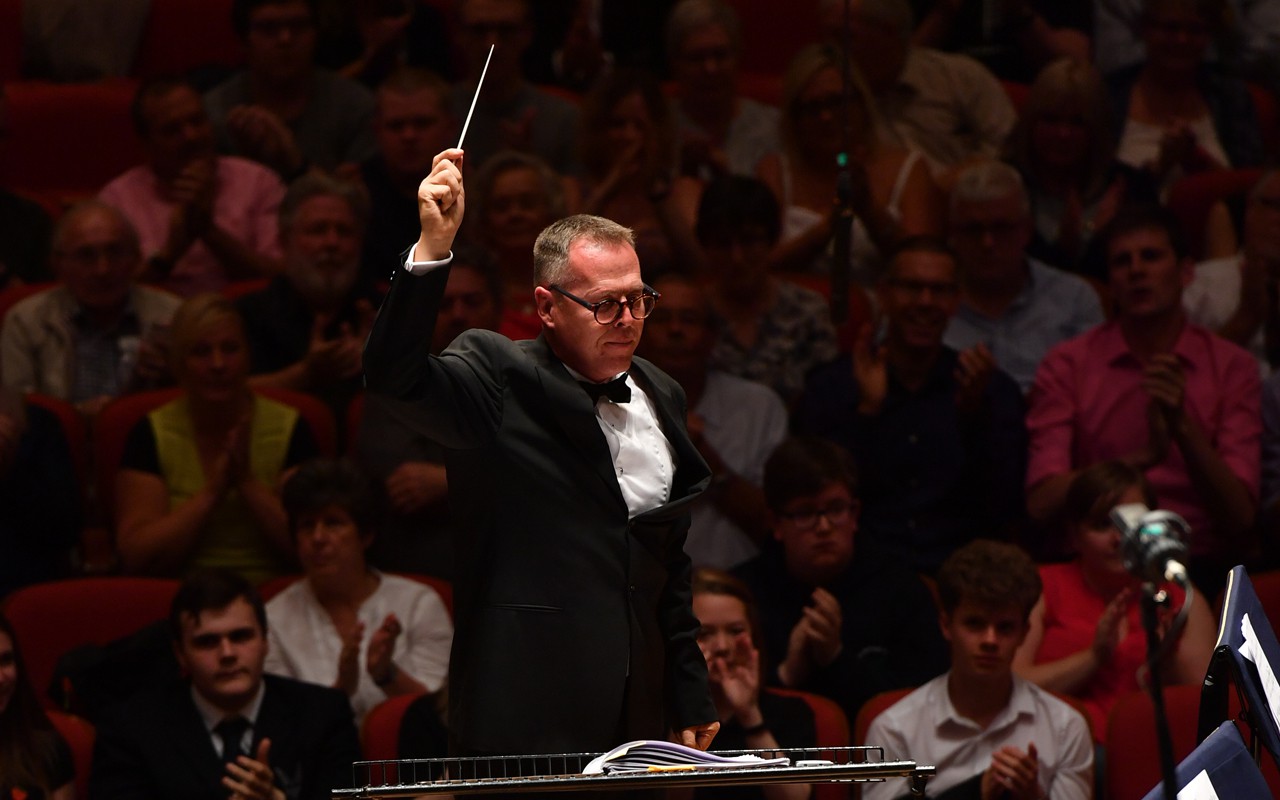 The King rolls back the years with Brighouse once again

So, with no real sign of a more dominant rival on the immediate horizon, will Cory fall foul to age, hubris or a lack of money? You doubt it. They are a young band, hard grafting and hungry for more success.
Hubris? They may have to be careful, but they also come from a community in south-Wales that doesn't like its champions to display Icarus tendencies. Feet will be kept very much on the ground.
Immediate challenge

So where does the immediate challenge come from by the time Cory takes to the stage at the Royal Albert Hall, with a historic Euro/Open/National 'treble' very much in their sights.
If they win there, they may as well play a brass band version of 'Zadock the Priest' at their Brass in Concert 'Grand Slam' coronation.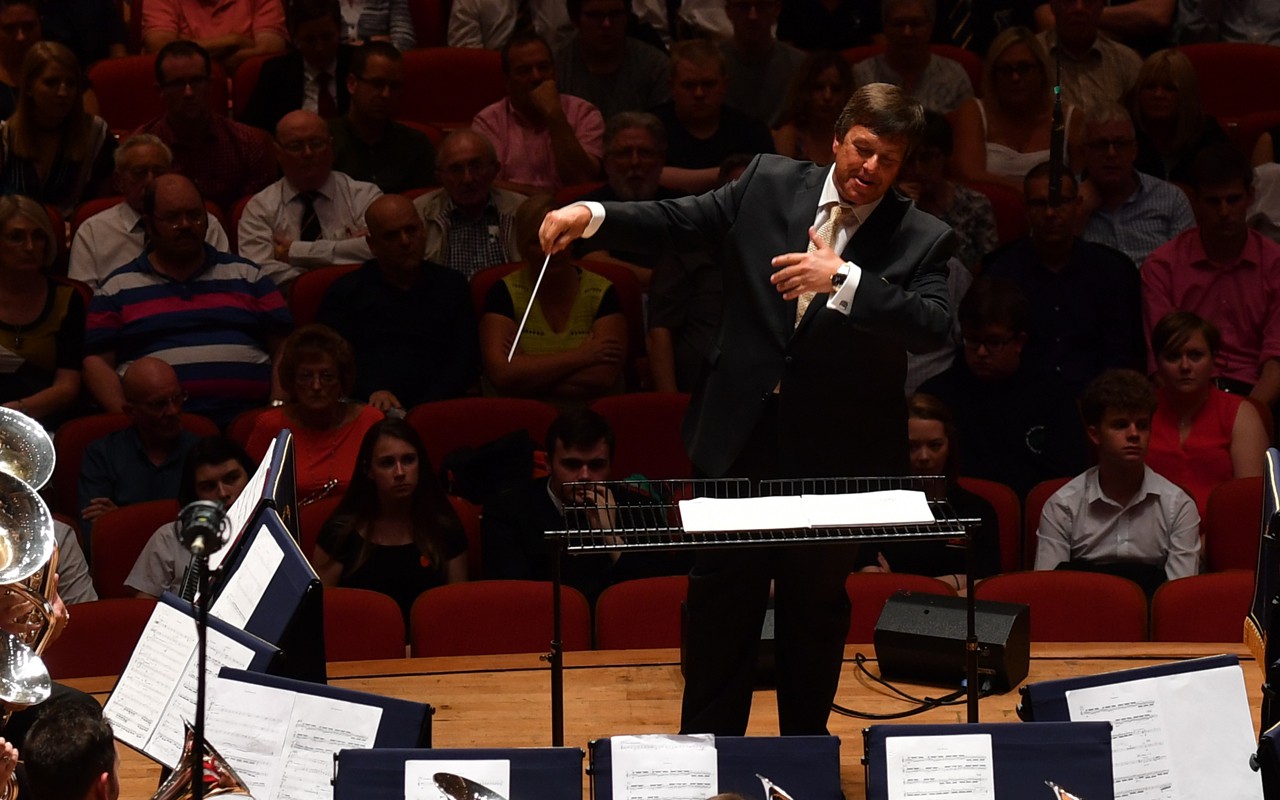 Glossy Dyke, but can it be enough to stop Cory at London?

Bloodied noses

The big names have had their contest noses well and truly bloodied by an opponent who at present is as fearsome as the rampaging Kazakhstan boxer Gennady Golovkin.
There was a somewhat resigned air about conversations with players and conductors alike in Birmingham after Cory's win; their congratulations tinged by an acceptance that they are all playing a long haul game of catch-up at the moment.
Appetite

Much then will depend on whether the likes of Black Dyke, Brighouse & Rastrick, Grimethorpe, Foden's, Fairey, Tredegar etc have the appetite to an increase in their workloads alongside a reappraisal of their self-belief if they are to stop the Cory hegemony continuing.
It's certainly not beyond them (Tredegar deservedly won the Welsh Area earlier this year and they have been beaten at the National, Open and European), but at the moment you wonder if they really, deep-down, believe they can up their game to new levels of technical precision (the musical artistry is more subjective of course) to beat the Welsh band in a toe to toe fight.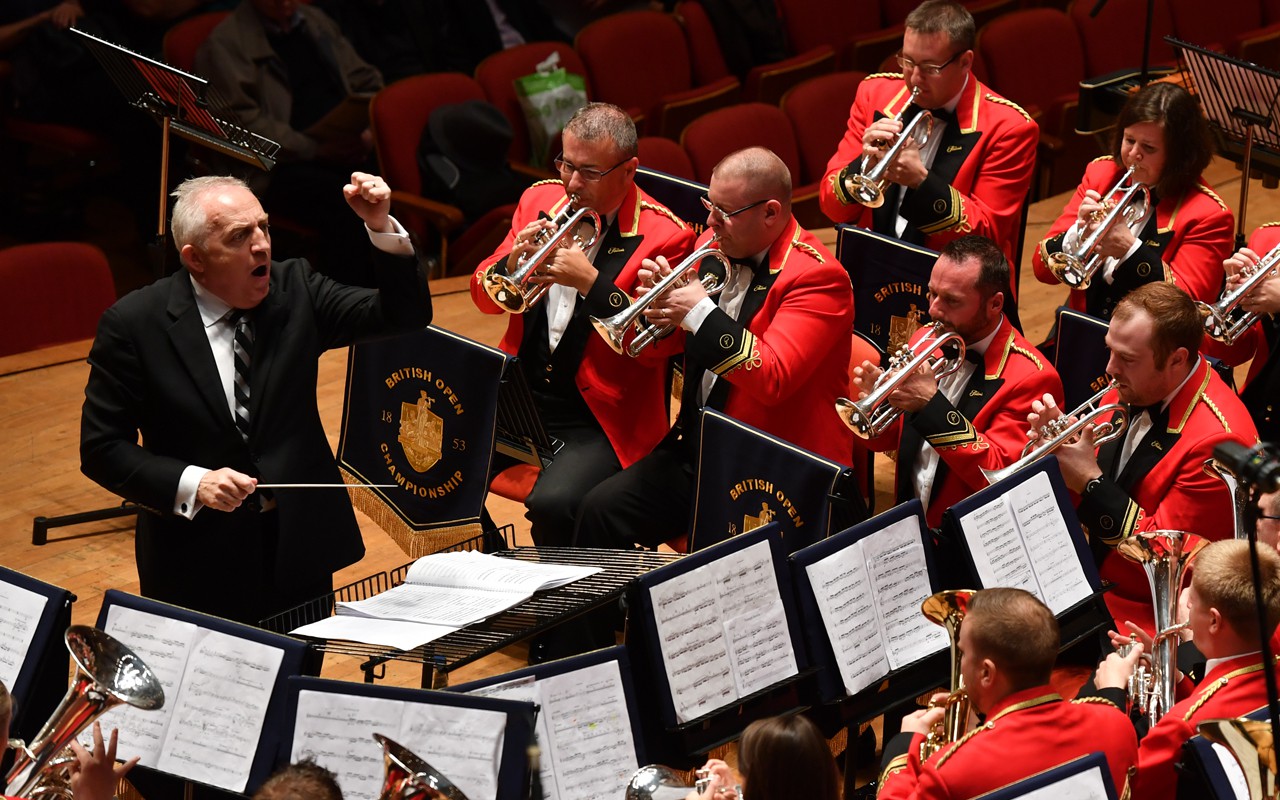 Not again for Bram Tovey

Both Childs brothers, David King, Garry Cutt and Ian Porthouse have all tasted success at the highest level on more than one occasion themselves, and are in no mood to become extras in a Cory coronation pageant, whilst Bram Tovey will not want to make another trans-Atlantic crossing to end up at the fag-end of the results table at the Albert Hall.
Their bands will have to draw something special out of themselves to do it though. At present, Cory play with such assuredness, such a self belief and such confidence in their MD's approach that you suspect not even a number 1 draw there can stop them.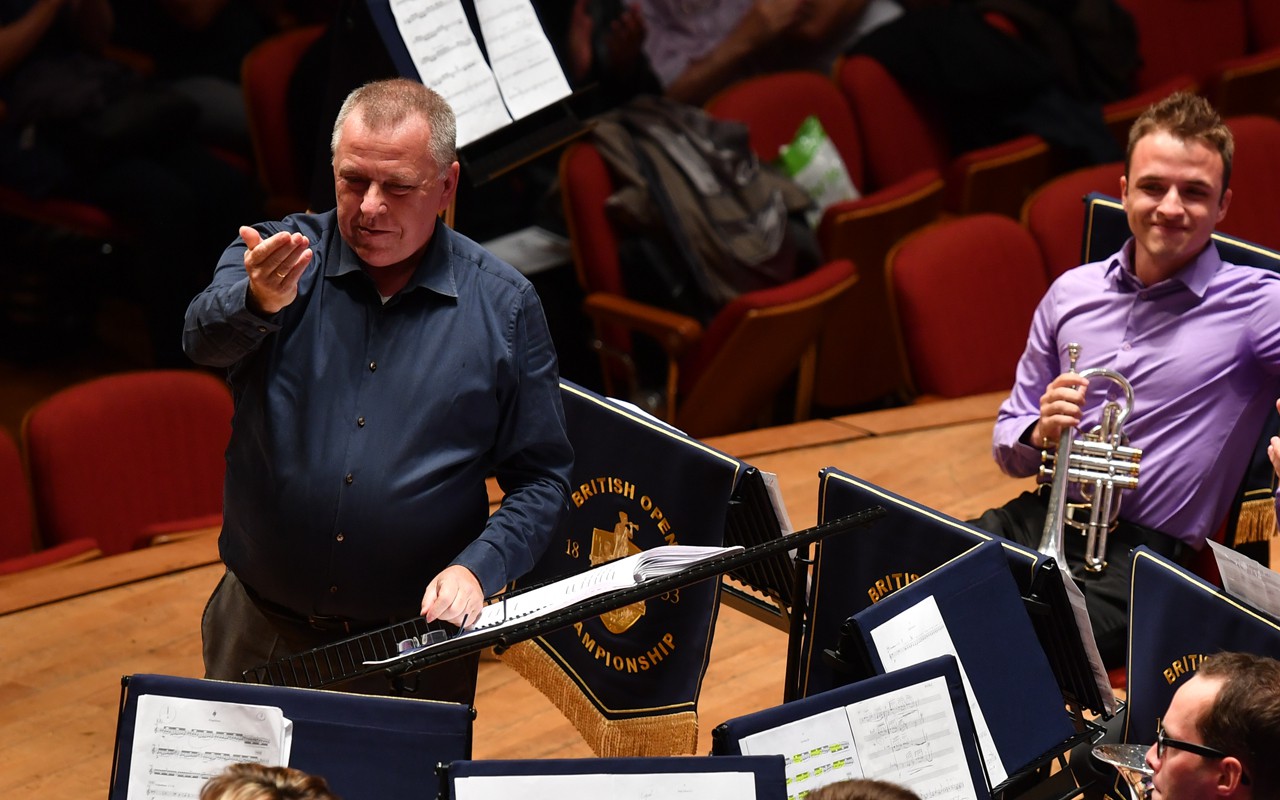 Could the Europeans pose the new challenge to Cory's supremacy?
So if the challenge doesn't come from these shores, then what about Europe?

Startling display

Brass Band Willebroek gave a startling display of musicality at Symphony Hall (a surprise perhaps to many, but not to those who have heard them on a more regular basis over the last few years), whilst next year the overseas challenge will come from the remarkable Valaisia Brass Band from Switzerland.
They were the band everyone was talking about in Lille at the European Championships - even die-hard Cory supporters.

Then there are the likes of Norway's Eikanger, Paris Brass Band from France, and whoever the newly crowned Swiss and Belgian champions are later this year, come Ostend in May.
Self belief

That's some way off though - and for the time being a host of top flight UK bands will have to muster the self-belief to beat the world's number 1 ranked band either at the Albert Hall or The Sage Gateshead (although Stavanger from Norway or Schoonhoven from The Netherlands may pose another European based threat there) if they are to stop them turning an already memorable 'Harper-Slam' into a truly historic Grand Slam.
Cory has set their rivals a challenge - and now it is up to them to meet it head on.
If they don't, they may enter 2017 looking to add the 'Come Dancing' and 'The Great British Bake-Off' titles to their hegemony list of achievements.
Iwan Fox