Third Section:
Sunday 9th September
Draw: 8.15am
Start: 9.30am
Adjudicators: David Childs and Richard Marshall
Bearpark & Esh (Peter Elcoat)
Blackpool Brass (John Pearson)
Briton Ferry (Jeff Pearce)
Campbeltown (Gordon Evans MBE)
Chinnor (David Pegram)
Crofton (Dean Jones)
Dronfield Genquip (Simon Kerwin)
Farnworth & Walkden (Matt Shaw)
Gillingham Imperial (James Bennett)
J36 (Andrew Warriner)
Melton (Graham Sutton)
Midsomer Norton & Radstock Silver (Gareth Key)
Phoenix Brass (Crewkerne) (David Boorer)
Pleasley Colliery Welfare (Geof Benson)
Rhyl Silver (Keith Jones)
Selkirk (Stuart Black)
Stourport-on-Severn (Oliver Wilson)
Tendring Brass (Antony Sanders)
Valley Brass (Haydock) (David Chadwick)
---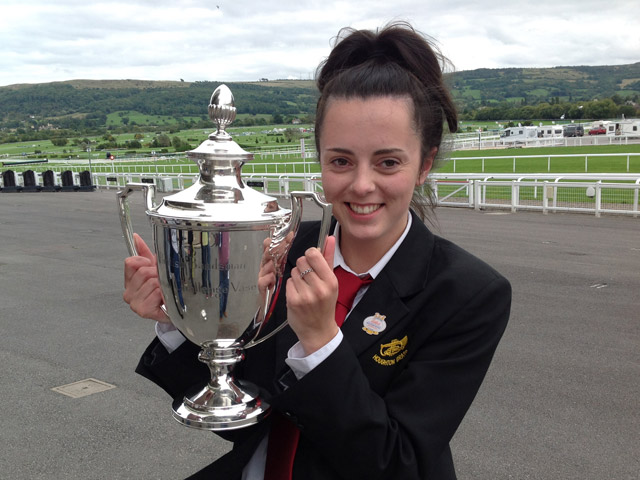 2015 National Champion smile: Houghton from the North of England
It's a musical trip back in time for the 19 contenders in the Third Section, to what must have been one of the most colourful as well as troubling periods of history.
Kevin Houben's 'The Lake of the Moon' was commissioned in 2008 by the Royal Fanfare Brass Band De Kempengalm Vlimmeren (Belgium) in honour of their 100th anniversary.
However, its inspiration lies in a different continent and from a different age; that of the 14th century Aztec people as they headed south through Central America in search of a new home.

Tenochtitlan at the height of its power

They found it at Texcoco Lake within the Valley of Mexico, where they built Tenochtitlan - later modern day Mexico City.

It was based on a rather unique geographic anomaly (which also reflected the moon in all its glory) - a series of interconnected inland lakes that had no outlet to the either the Pacific or Atlantic Oceans - allowing for the building, rather like Venice, of a city both protected and accessed by water.
Empire
It soon became a hub of commerce and culture, and for the next 200 years an epicentre for the Aztec people with a population believed to have been close to a quarter of a million people at its peak.
Like all empires however, it was not to last. In 1519 the Spanish arrived and with them came disease, slavery, humiliating subjugation and ultimate conquest. It was to be a form of ethnic cleansing.
Today, the once great city has been consumed by the vast metropolis of Mexico City, although parts of Tenochtitlan can still be seen. However, the dramatic story of the Aztec people still resonates through an appreciation of the wonderful art they left behind - vibrantly colourful, esoteric and forever questioning.
Approach
That is very much the approach Houben brings to his composition. The music is diverse - containing fragments of oriental and South American rhythms and even a hint of eastern Russia, as the narrative line follows the Aztec journey of hope, expectation, danger and eventual fulfilment as they seek their spiritual home.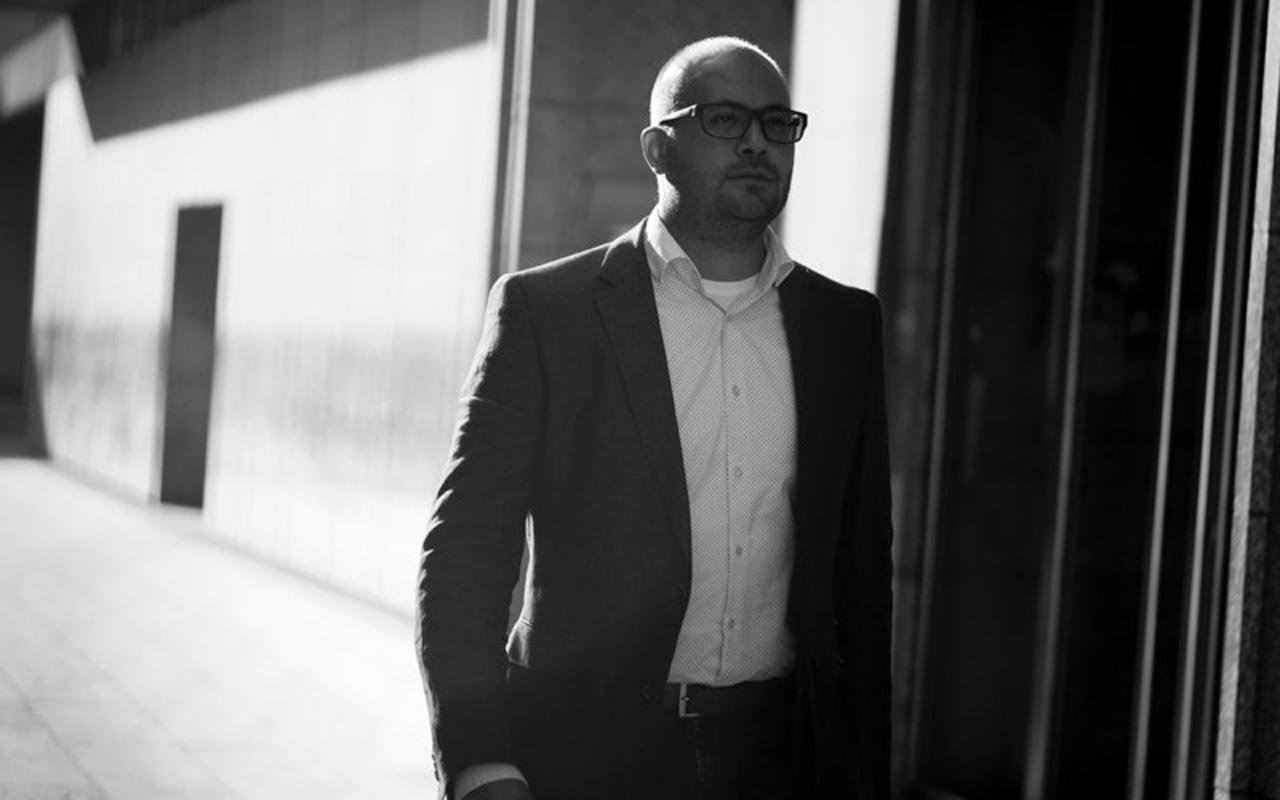 The composer: Kevin Houben
Houben is a clever, febrile composer for the brass band genre. If you have heard his works such as the honkingly fantastical 'Abbadon - The Dark Angel' you will know exactly the type of colour palette he works from and the filmatic drama he so easily portrays.
Bold gestures
He clearly and unashamedly sets out his approach from the word go with bold gestures and thematic material that leaves conductors, players and audience alike in no doubt where they are heading.
Although no-one knows what the musical sounds of the Aztec people were like, Houben cleverly ensures there is a familiarity to the writing that evokes it in the mind; syncopated, accented, closely harmonised and structured, pulsating with energy.
Focus
It does meander into slightly pastiche 'Disney' territory at times (Hans Zimmer has a lot to answer for - although the composer also neatly pinches a few ideas from Beethoven, Stravinsky, James Horner and even Erich Korngold) but it never loses its individuality or focus with its counter balances of power and lyricism.
The audience may want to sit in the hall with a bucket of pop corn to munch on as the story unfolds before them (and the band drawn number 1 may like to play the Pearl & Dean theme instead of The National Anthem), but by the time we get to the final section we have all been won over by its flourish and verve, although the 'happy ending' perhaps owes more to Hollywood creativity than it does to historical accuracy.
---
Who will win?
The Third Section is the one contest that hasn't been dominated by the Welsh in recent times (although Ebbw Valley won in 2014), with victory last year going to the splendid Houghton Band from the North of England.
The titles have been shared out quite a bit in fact - with even the Scots getting their mitts on the trophy back in 2000, so it's been a pretty level battle ground as was shown last year when the top-six places went to bands from different Areas.
And with 19 well-matched rivals trying to catch the ears of David Childs and Richard Marshall in the box (euph and cornet players will certainly want to shine) it promises to be a cracking battle.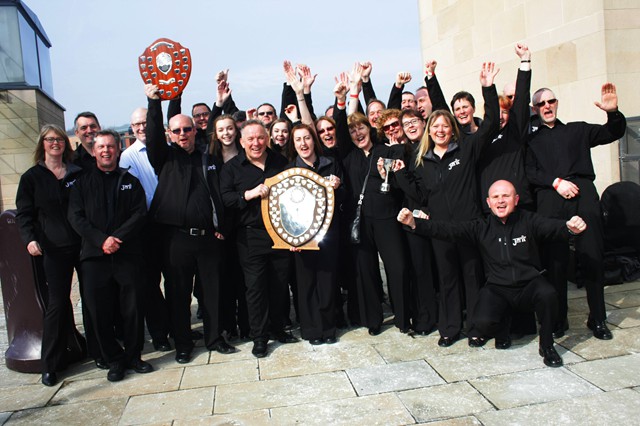 J36 - heading down to Cheltenham with confidence
North of England
After last year's heroics it's down to Area champion J36 and Bearpark & Esh to see if they can retain the National bragging rights.
J36 (named after a junction on the M6) from south Cumbria is certainly a band to watch out for under Andrew Warriner, with two wins from two contest appearances so far to their name, including a commanding Area victory, whilst Bearpark & Esh was right in the mix here last year in coming an excellent third.
North West
The North West traditionally sends highly competitive outfits down the M6 (last winning in 2010), and the rumour mill suggests that in Area champion Valley Brass (Haydock), Blackpool Brass and Farnworth & Walkden they have three fancied runners all more than capable to making their way into the Cheltenham winner's enclosure.
Valley Brass (Haydock) won the Fourth Section National title back in 2005 and in David Chadwick have an inspirational MD at the helm, whilst Blackpool gained a podium finish at Brass at the Guild earlier this season and are many people's each-way bet for a top-three finish.
Meanwhile, Farnworth & Walkden won at Preston and has carried on making solid progress under Matt Shaw at Buxton.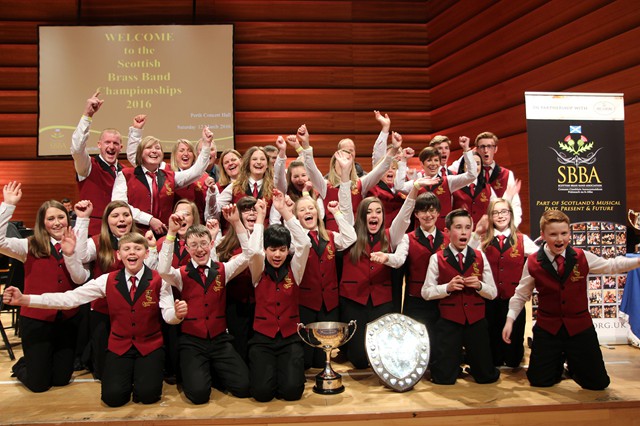 Scottish champion Campbeltown make the long trip south
Scotland
The Scots have registered a National win this century (2000) although another success is overdue. In champion Cambeltown they have a band making a trip of Aztec proportions to compete, whilst Selkirk has also racked up the miles to get here.
Both should be confident however, with Campbeltown a great mix of youth and experience under Gordon Evans MBE. Selkirk is also an emerging force inspired by the talented Stuart Black, who led his charges to their first National qualification success since 2005 in Perth.
Wales
As you would expect, there is a strong challenge from Wales, where Rhyl returns once more alongside Briton Ferry.
Under MD Keith Jones, Rhyl successfully defended its Area title in confident manner and will be keen to improve on last year's 11th place finish, whilst Briton Ferry an emerging force under MD Jeff Pearce (they came 3rd at the Welsh Eisteddfod) and will be looking to make a mark on its first Finals appearance since 2002.
London & Southern Counties
There is strength in depth now at this level from Stevenage (although last year's qualifiers didn't quite shine), with Area champion Chinnor in excellent 2016 form and Tendring Brass also a band making upwardly mobile progress.
Chinnor has won on its last two contest outings under David Pegram and could be a strong contender for a podium finish, whilst Tendring should be confident of more than holding its own.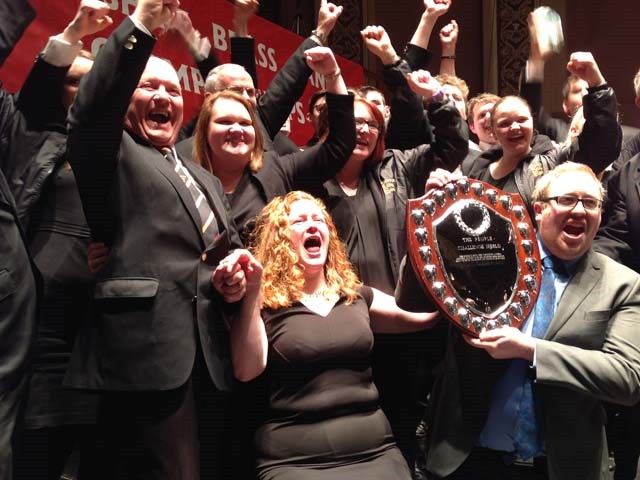 Crofton Silver - but could it be Aztec gold in Cheltenham?
Yorkshire
One band that will certainly head south full of confidence is Yorkshire champion Crofton, who is on the crest of a wave under Dean Jones, as a super victory at Butlins followed by an equally impressive success at Bradford and Leicester showed.
Meanwhile, Dronfield Genquip shouldn't be discounted after coming 4th at Skegness and maintaining good form since under Simon Kerwin's experienced baton. Could the White Rose flag kept in Regional Secretary Peggy Tomlinson's handbag be flown in triumph here we wonder?
Midlands
Hopes of a first Midlands title since 2008 rest with the purposeful looking trio of Area champion Pleasley Colliery Welfare, Stourport on Severn and Melton.
Pleasley took the honours at Bedworth with a flourish - a remarkable rise in form and confidence since coming 18th here in the Fourth Section last year.
Stourport returns to Cheltenham for the second time in three years as they also move in the right contesting direction under MD, Oliver Wilson, whilst the solid looking Melton makes a long awaited Finals appearance under MD Graham Sutton.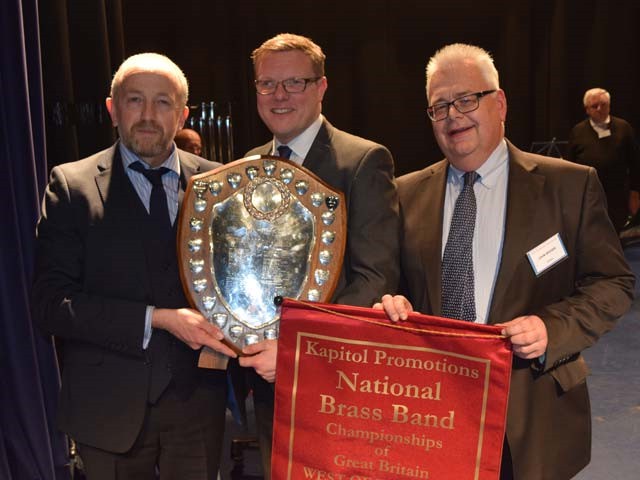 Phoenix rising as West of England champions look towards the Finals
West of England
That just leaves the trio of representatives that battled through a keenly fought contest in Torquay.
Phoenix Brass (Crewkerne) is joined by Midsomer Norton & Radstock Silver and Gillingham Imperial - and all three could be potential dark horses.
Phoenix makes its first Cheltenham appearance since 2009, whilst Midsomer will be directed by former Cory trombone player Gareth Key as Joanne Sykes takes a breather due to family commitments. Gillingham meanwhile take their place after Weston Brass did not wish to take up their qualification invitation.
---
4BR Prediction:
There are some very good bands on show here - all more than capable of heading to the bar to celebrate in some style come Sunday afternoon.
Of them we think it could be a battle between the in-form Crofton from Yorkshire and Blackpool Brass, with the likes of Valley Brass (Haydock), J36, Chinnor and Dronfield Genquip close behind.
Our dark horses (and there is a stable full of them at Cheltenham for this one) are Bearpark & Esh and Farnworth & Walkden.
1. Crofton
2. Blackpool Brass
3. Valley Brass (Haydock)
4. J36
5. Chinnor
6. Dronfield Genquip
Dark Horses: Bearpark & Esh, Farnworth & Walkden