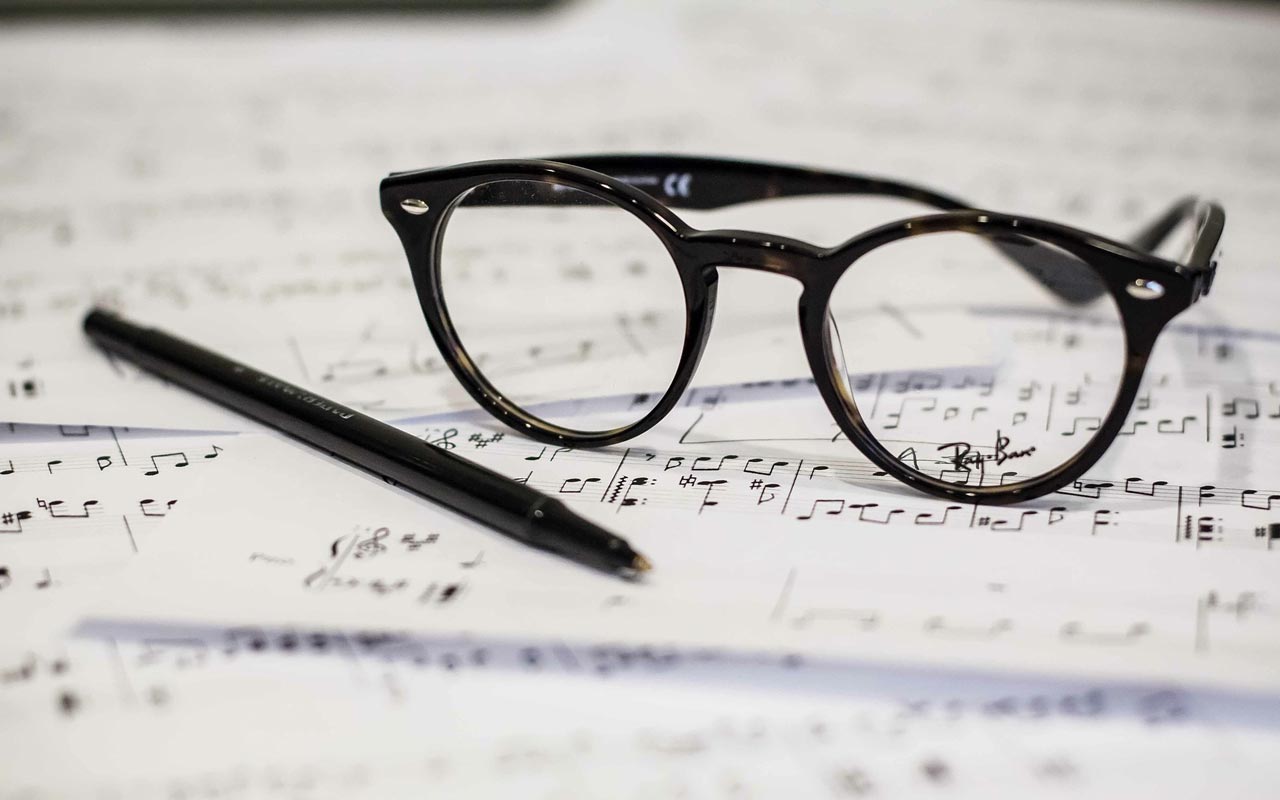 What might have been?
I believe brass bands are an integral, if frustratingly neglected, part of the British musical landscape.
A huge amount of new music is being written for the medium but, in this country at least, so often what we perform is seen as 'old fashioned' or archaic by those outside the movement.
I don't agree with them: I think brass band music is as relevant now as it ever was. However, I do worry that we spend so much time looking inwards that we lose a sense of perspective.
Rigid understanding
Too often we shun works that challenge our rigid understanding of what we think music 'should do' and discourage composers from outside of the movement to dip their toes into our world (just look at the reaction the RPS Award winning 'Muckle Flugga' received before it was even performed last year - see below).
I think it's important to understand where the music we write and play sits in the grand oeuvre of western art music and recognise the role, if any we play in the wider music world.
Quality music debate
I've been closely following the debate around the 'quality' of music being written for the medium - a concern voiced by Phillip Harper and others that many new works being written for brass bands are not of a high enough standard.
It raises a point that I think has been missing from these discussions - that of a sense of context: What aesthetic bench marks can we use to measure the acceptance of 'quality' - especially from the classical music world?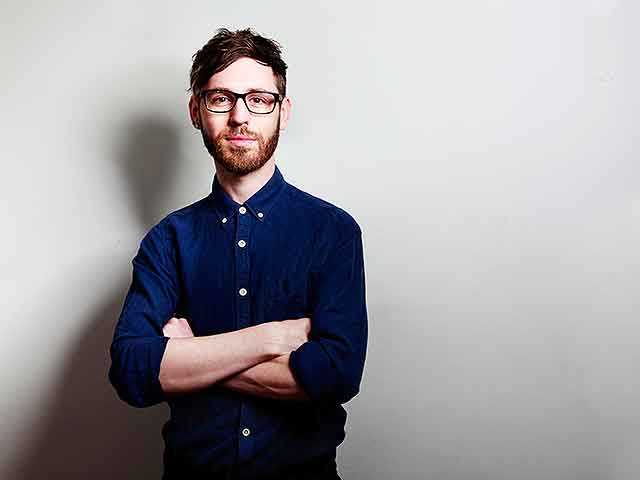 Exploring lost opportunities: Composer Gavin Higgins

I hope to show this by choosing a defining brass band work from each decade of the 20th century and into the new millennium since the first 'original' brass band contest composition was used in 1913 - and offer up a very different orchestral masterpiece written around the same period of time.
Three steps ahead
I do not seek to denigrate the brass band composition in question at all - far from it.

What I do hope it shows however is that at the time the brass band movement may have believed it was embracing new compositional spheres of influence - the rest of the musical world was already three steps ahead.
It will also perhaps give a taste of what compositional possibilities may have been explored if these outside influences had been fully or even partially embraced.
I'll give the briefest of introductions to the work and a few things to listen out for.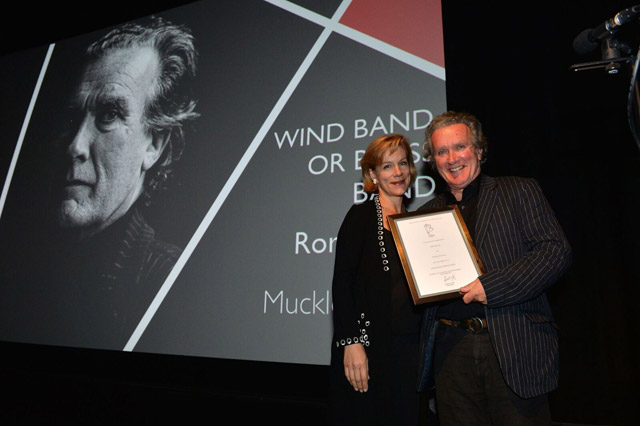 Critical acclaim away from the banding world for Rory Boyle

Many of these pieces don't have melodies in the traditional sense; they don't necessarily follow old fashioned rules of harmony and counterpoint; they don't all finish on a loud chord or contain extended cadenzas for each member of the orchestra.
But for anyone out there with an adventurous ear, I hope this short guide might provide a way in to appreciating some different schools of musical thought.
Helpful guidance
If you need a little guidance then The Guardian has a wonderful guide to contemporary classical music and that's a great place to start.
Go to: https://www.theguardian.com/music/series/a-guide-to-contemporary-classical-music
There's also a brilliant podcast from Radio 3 called 'Fifty Modern Classics' in which artists, musicians and composers briefly introduce fifty important modern works.
---

Igor Stravinsky (1882 - 1971)
Labour and Love (Percy Fletcher) [1913]
Le Sacre de Printemps (Igor Stravinsky) [1913]
In the same year that Percy Fletcher's seminal work was performed at the National Championships, a riot broke out at the Théatre des Champs-Elysée in Paris during the premiere of 'The Rite of Spring'.
Although arguably this had more to do with Nijinsky's choreography than Stravinsky's score, the startlingly original music, full of pounding rhythms, screaming brass and a battery of percussion had an enormous impact on generations of future composers - myself included.
It would not be an understatement to say this piece changed the course of classical music.
Fletcher's work was a response to the call for 'better' brass band contest music to take brass band music 'out of the rut' as proposed by Herbert Whitely, Editor of the British Bandsman, although its dramatic rhetoric is very much of its time - a romanticized operatic selection based on the powers of honest toil (technically virtuosic) hand redemptive love (lyrical themes and motifs) underpinned by a rather naive narrative inspiration (deliberately aimed to be easily understood by players and audience alike).
In contrast, Stravinsky's ballet portrays a pagan festival where a chosen female is forced to dance to death. In the final part, 'Sacrificial Dance', the music changes time signature almost every bar.
Even today it's possibly some of the most frantic, terrifyingly exciting music you will ever hear - and yes, conductors do read off the original score, no cheating and rewriting the music in 4/4 here!
Labour and Love: https://www.youtube.com/watch?v=WBezpPmXuQA
Le Sacre de Printemps: https://www.youtube.com/watch?v=rq1q6u3mLSM
---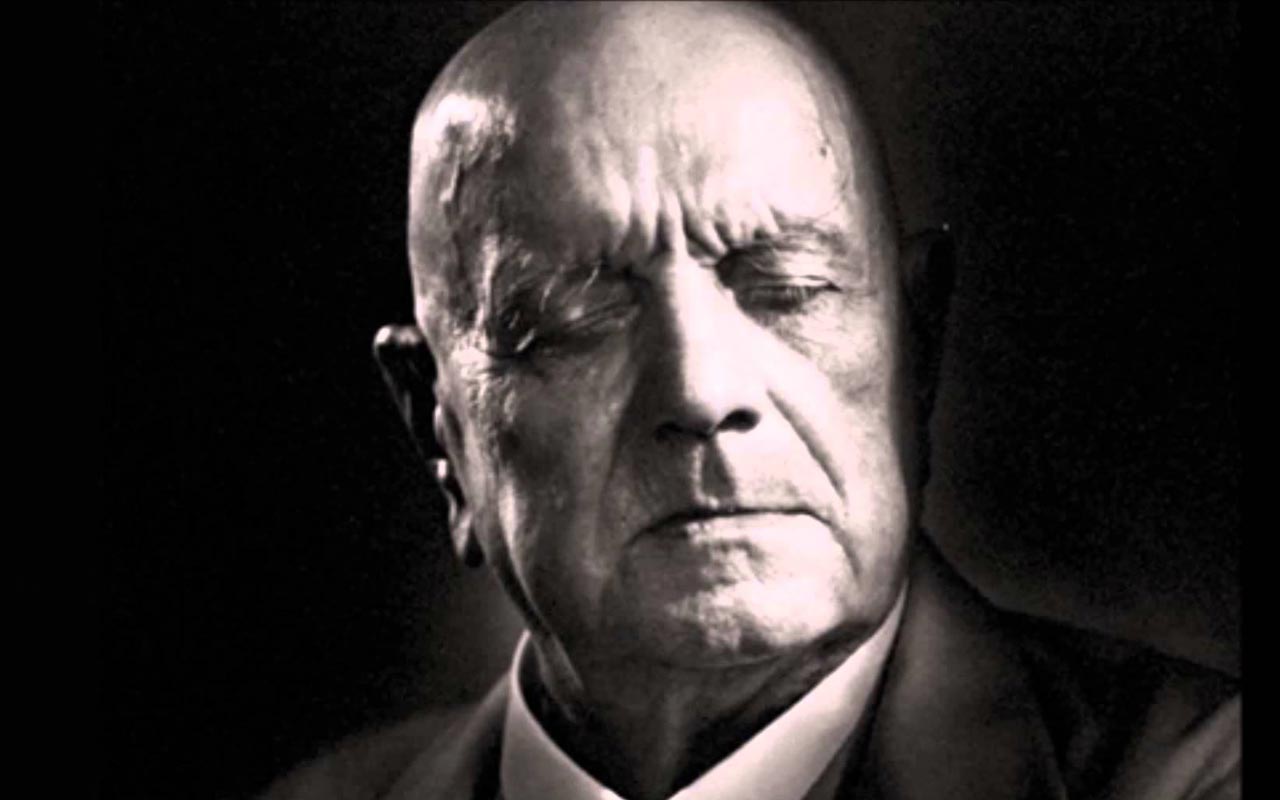 Jean Sibelius (1865 - 1957)
A Moorside Suite (Gustav Holst) [1928]
Symphony No. 7 (Jean Sibelius) [1924]
Written over a decade after 'The Planets', 'A Moorside Suite' was Holst's only major work for brass band.
In the UK many composers were breaking away from the Germanic school of composition, looking to modal forms of folk music for influence. Holst's work drew on that idiom - his daughter remarking that it was "…a fitting acknowledgement of twenty years' debt of gratitude for the solid and companionable help that folk song had brought him".
According to historian David Russell it brought together 'one of the most remarkable working class cultural achievements in European history' (the brass band) with what he felt was the musical expression of the spirit of the English people.
In the Nordic countries however a very different kind of music was developing.
Jean Sibelius' 'Symphony No 7' is a concise single movement; but he packs an extraordinary amount of drama into a mere 22 minutes.
Sibelius was ahead of his time in many respects: His approach to symphonic form or use of metric modulation for example, where a common unit of time is used to move seamlessly from one tempo to the next is used to great effect in this symphony.
In what Tom Service refers to as a 'musical time warp', at its climax he speeds the music up to such an extent than when the trombone theme finally reappears it actually feels as though the music has slowed down.
It's one of the most disorientating effects in all musical literature.
The work ends with one of the most unsettling perfect cadences you are likely to hear; an ending that Simon Rattle describes as "…a scream. It's the most depressed C major in all of musical literature. There's no other piece that ends in C major where you feel it's the end of the world."
A Moorside Suite: https://www.youtube.com/watch?v=yrM-d3wOp9U

Sibelius Symphony No. 7: http://https://www.youtube.com/watch?v=X_mlVEJiRD0
---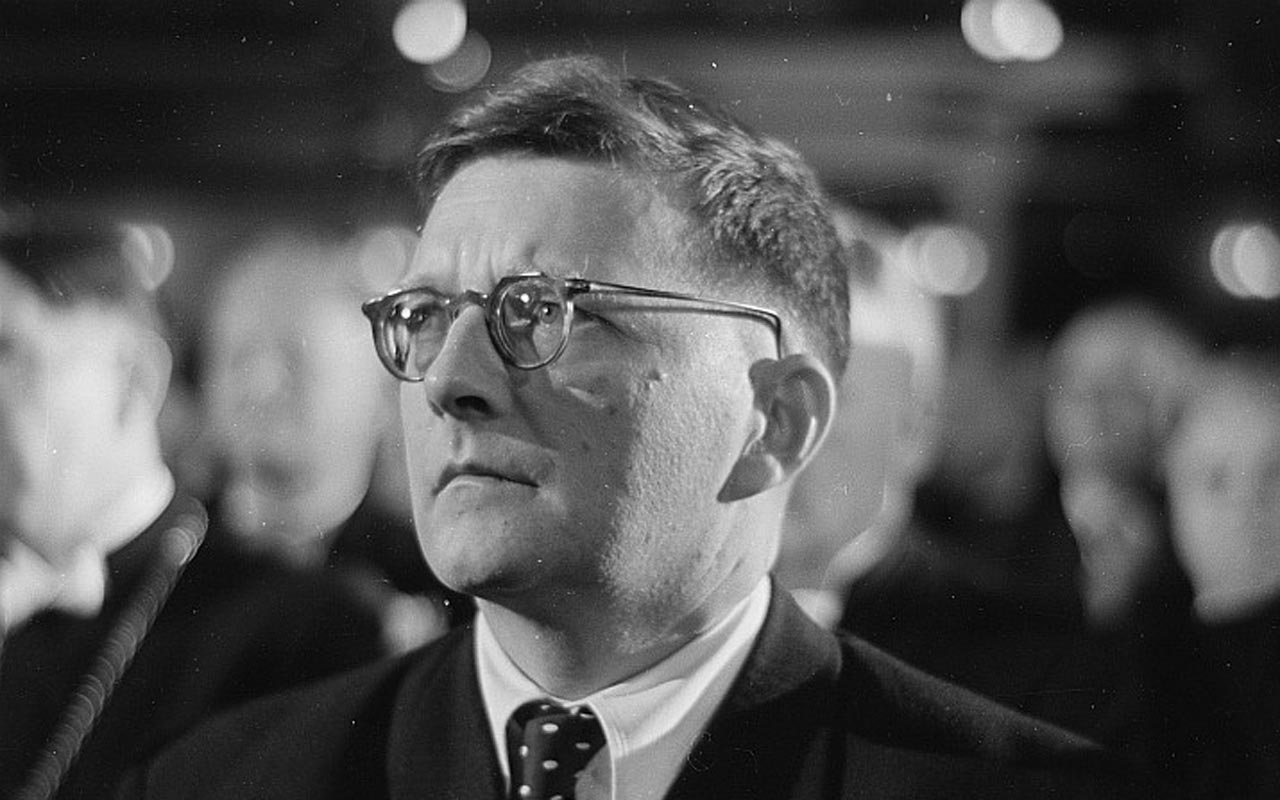 Dmitri Shostakovich (1906 - 1975)
Pageantry (Herbert Howells) [1934]
Symphony No. 5 (Dmitri Shostakovich) [1937]
Herbert Howells was born in my native Forest of Dean and led a rather comfortable life as a teacher of composition at the Royal College of Music and as an organist.
'Pageantry' is a seminal work for the brass band genre - although its subject matter harks back to an age of medieval, ceremonial chivalry, and on its first two appearances at the British Open in 1934 and again in 1942 the central 'Cortege' movement was entirely omitted.
The musical language, although detailed, is founded on English modality and Howell's own take on Tudor polyphony. It is colourful and harmonically textured, but essentially a celebration of an England of a distant past.
Shostakovich on the other hand lived through one of the most terrifying regimes of the 20th century.
He witnessed friends, family and colleagues 'disappear' around him and it was in this climate of fear he wrote his music. There is nothing celebratory about his Fifth Symphony.
After a negative review of his opera, 'Lady Macbeth of the Mtsenk District', Shostakovich was put under immense pressure to simplify his musical language and adhere to the norms and rhetoric expected of composers in Soviet Russia.
He feared a death warrant would be placed on his head and so, in an attempt to appease the party, he withdrew his 'Symphony No. 4' (completed earlier that year) and began his fifth Symphony a few months later.

On the surface it's bombastic and triumphant, the ending full of brass fanfares and pounding timpani.
But to me the ending is not triumphant at all: It's terrifying. You can practically see the gun being held to his head.
Pageantry: https://www.youtube.com/watch?v=z5z7DcsvExc

Shostakovich 5: https://www.youtube.com/watch?v=C8Xjm364MFM
---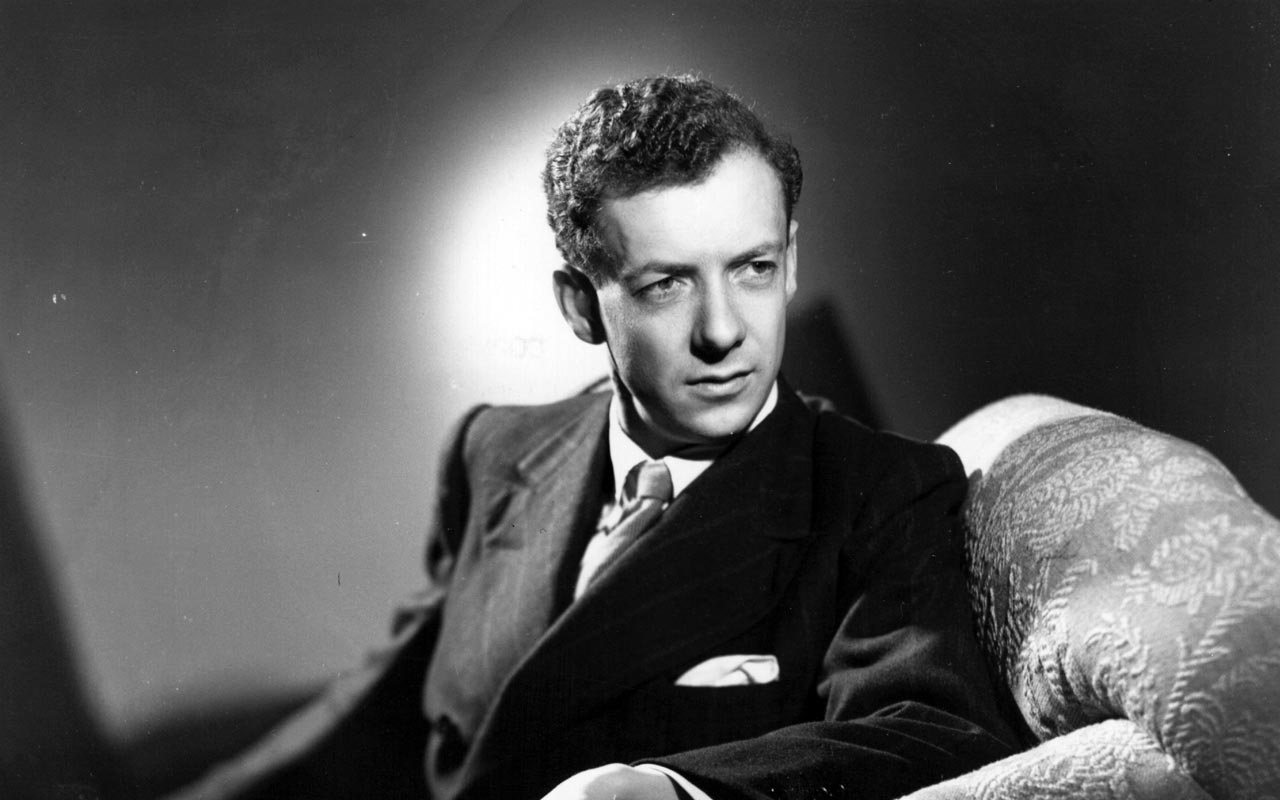 Benjamin Britten (1913 - 1976)
Rhapsody in Brass (Dean Goffin) [1942]
Peter Grimes (Benjamin Britten) [1945]
The war years saw a short hiatus in the amount of new work being written for brass bands, but soon after in 1949 Dean Goffin's 'Rhapsody in Brass' was used as the set-work at the British Open Championship.
Originally sketched by Goffin whilst serving with the New Zealand Army during the Middle East campaigns that stretched from Libya to Syria in the Second World War, it was completed in Egypt in 1942 whilst he was on a week's leave, and received its first performance by the Fourth New Zealand Brigade Band at the 'Music for All' Club in Cairo.

The three contrasting movements of classical poise and proportion are very much in the manner of a divertimento in its subtle use of modal harmony and counterpoint - from the pulsating 'Allegro Giocoso' opening, through the emotive 'Andante con Moto' and the bravura 'Allegro assai e Giocoso' to close.
Once more though (and despite the hinterland of its genesis) it was music that looked back - to a lineage that could in fact be traced back to Holst and Howells and to an age that was fast becoming a memory.

Just a month after VE Day came the premiere of a work by one of Britain's most important composers at Sadler's Wells Theatre in London.
'Peter Grimes' is arguably Britten's most accomplished opera and largely regarded as a masterpiece of operatic literature. Based on a poem by George Crabbe, it features some of Britten's most evocative and assured music.
The first 'prelude', for example, suggests waves lapping at a beach at dawn; the second, 'Sunday Morning', sounds positively ecstatic with just hints of the fate that awaits our protagonist. One of my favourite moments however is the 'storm scene' (Act 1, Scene 2).
Britten not only sets up the storm music in the prelude beforehand but continues to re-introduce it whenever the door to the pub opens: He mirrors the storm outside with the mounting tension inside the pub to a wonderfully dramatic effect.
Rhapsody in Brass: https://www.youtube.com/watch?v=JoU4POVxt-s

Sea Interludes from Peter Grimes: https://www.youtube.com/watch?v=ht9mQE6X0C0

Act 1, scene 2: https://www.youtube.com/watch?v=r76UKbBJ_PM
---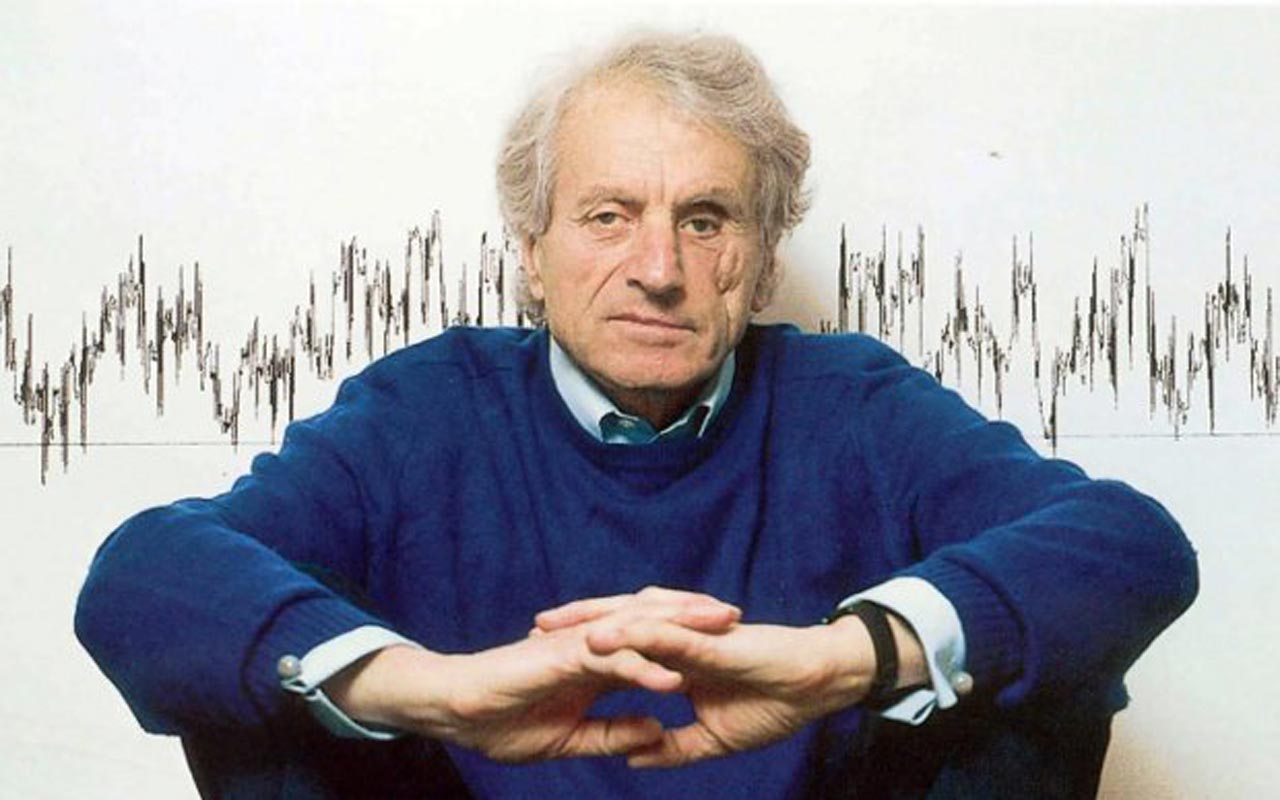 Iannis Xenakis (1922 - 2001)
Resurgam (Eric Ball) [1950]
Metastaseis (Iannis Xenakis) [1954]
The music of Eric Ball is so familiar to most brass bands he really needs no introduction.
'Resurgam', follows rather typically in the footsteps of tone poems that had preceded it. It is music from a composer that has more in common with the romantic music of the late 1800's than that being written across Europe in the wake of a devastating war.
It is however, a troubling, almost mystical work of deep personal melancholy and beauty - dedicated to his sister in law Elsie Dorsett, whom he affectionately called 'Elsa', and who died from tuberculosis aged 25.
If the religious souls of the righteous are in the hand of God, then the secular souls of those fighting inhumanity from others were certainly in the hands of others in post Second World War Greece.
In 1947 Iannis Xenakis fled the country with a death sentence on his head following his involvement in fighting against the British in occupied Athens.
Many composers' explored ideas of violence and loss in their work, but Xenakis experienced it first-hand - his face half blown away in a street battle.
These terrible experiences, and his subsequent careers as an architect (he worked with Le Corbusier), mathematician and engineer, led him to become one of the most distinct and original composers of post war Europe.
'Metastaseis' was his first major work for orchestra. Despite the complex, mathematical techniques he employs, this uncompromising music is so bold and visceral that even a novice listener can experience it without needing to fully understand the complexities of the score.
It opens on a unison G before the full string section gradually glissandos away from the note to a blistering chord. This is then mirrored at the end of the work with another massed glissando - this time from a vast chord to a single tremolo G sharp.
It's a startlingly original score that grips you by the throat from the first bar to the last.
Resurgam: https://www.youtube.com/watch?v=nfAgFHMBXdc

Metastaseas: https://www.youtube.com/watch?v=rpCYdmue62o