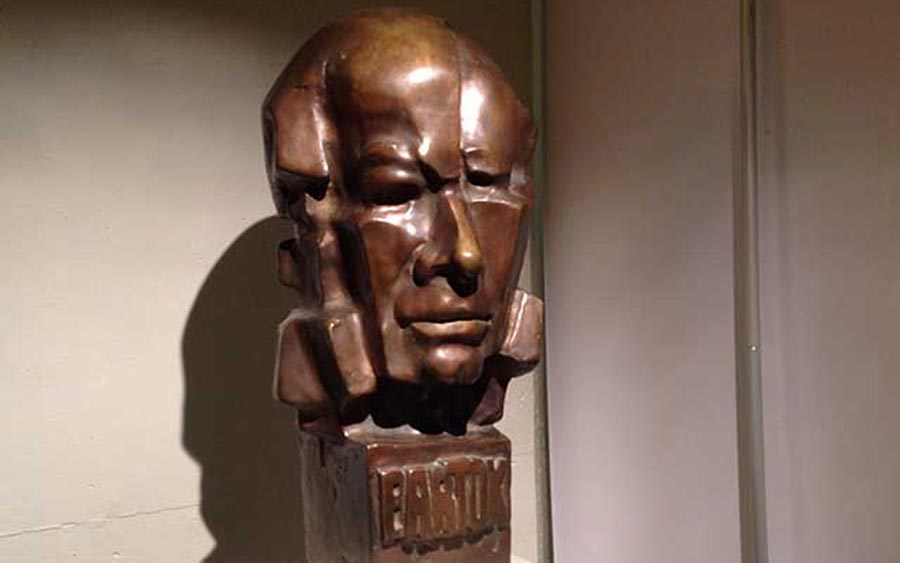 A case study of an enigma awaits at the Royal Albert Hall

The life as well as the music of Bela Bartok has long presented historians and academics with a case study of an enigma: A man who would it seems have fitted perfectly into the brass band world.

There is no 'School' of Bartok, yet his remarkable reverence of the past (especially Beethoven and Bach) and his musical awareness of his present (a homogenous, Hungarian style that incorporated the rejection of the rigours of serialism) place him apart.
Welcome exploration
Simon Dobson's 'Journey of the Lone Wolf' is therefore a welcome exploration of one of the least influential of the 20th century's indisputably great composers - and an imposing as well as intriguing test of the 20 bands that take to the stage at the Royal Albert Hall.
His wonderfully evocative work may have given brass banding its long overdue Patron Saint.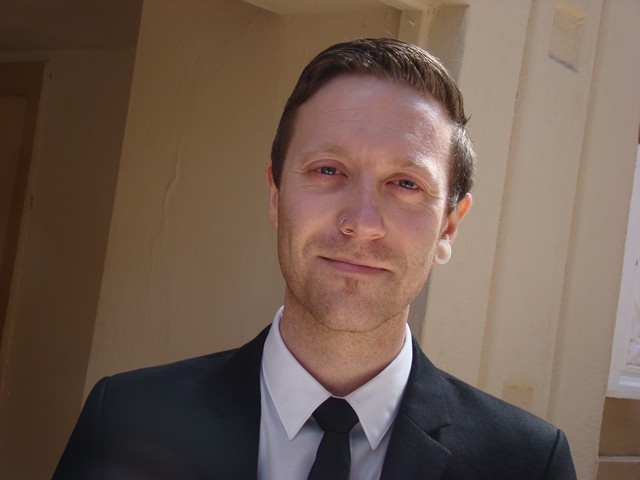 Simon Dobson has given the contest a wonderfully engrossing work

Much then to look forward to at Kensington Gore as the first competitor takes to the stage on the stroke of 10.00am to try and impress Allan Withington, Phillip McCann and Luc Vertommen in the box.
How the 20 contenders hoping to be crowned National Champion approach the work will surely make for a memorable musical day - as Dobson's multi-layered score presents challenges from the esoteric and interpretative to the forensically detailed and downright bloody hard.
Credit
The Kapitol Music Panel deserves credit for choosing a work that was in danger of being marooned on the periphery of major contesting championships. Commissioned by Black Dyke and premiered at the 2014 RNCM Festival of Brass it was rumoured to be used by them at the European Championships as their own-choice selection - a decision that never materialised.
Lupine attractions
Thankfully, it's stimulating lupine attractions have been heard since - as far afield as Australia, Norway, Switzerland and Belgium as own-choice selections, as well as at the Europeans and as the set-work at the 2014 Dutch Nationals; but this will be the first time that a British audience will be able to appreciate a score full of bristling energy, dark melancholy and chilling denouement.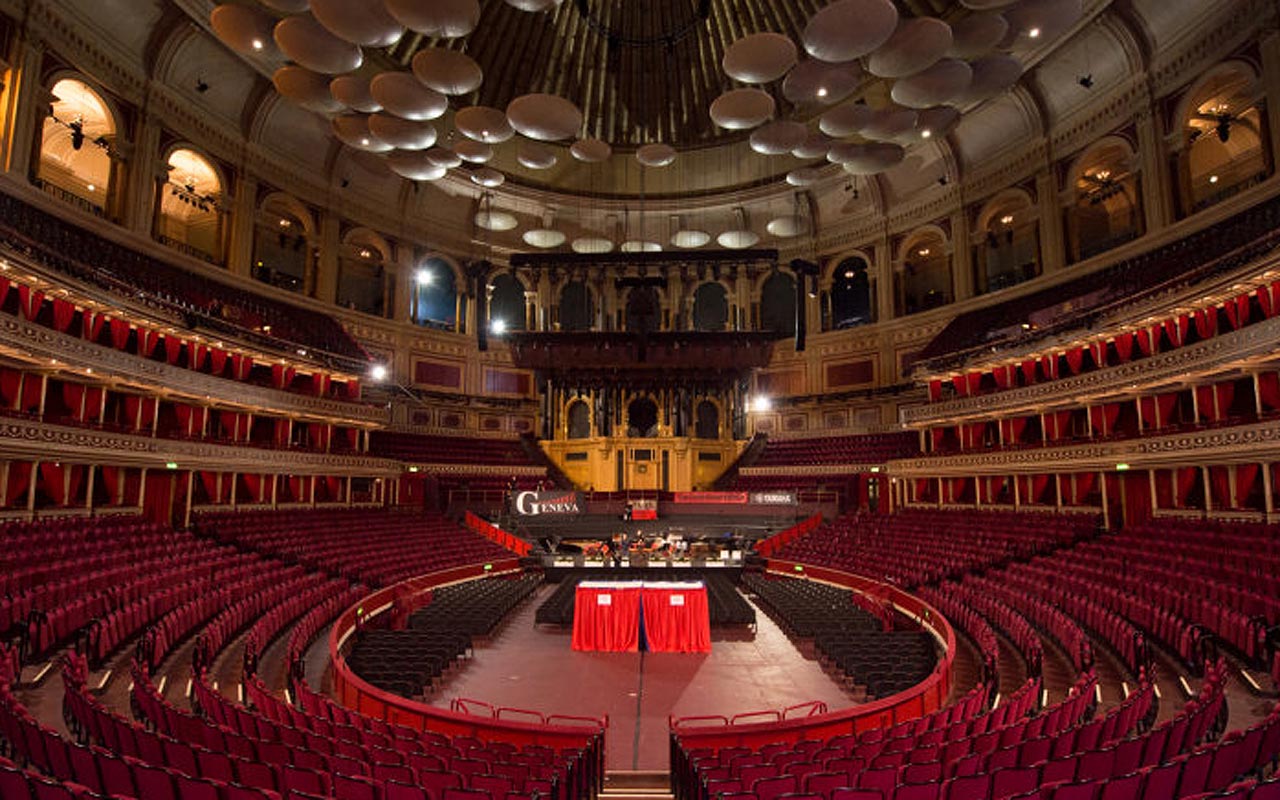 Who will leave the great hall crowned in glory?
4BR coverage
4BR will be at the Albert Hall to bring you our live coverage as the contest builds in intensity and drama towards it own climax.
Steven Mead and Chris Thomas will provide live comments and criteria based analysis on each performance, Malcolm Wood will keep us up to date with stats and post performance reactions, John James and Ian Clowes will ensure that there are a host of fantastic images, whilst Iwan Fox and Matthew Ruel will try to capture opinions from conductors and players as soon as they leave the stage.
It promises to be a thrilling contest at an event that has significantly captured a great deal of its former glory and prestige thanks to sympathetic management, good test-piece choices and a return to a sense of occasion for an event that remains the showcase of brass banding to the world.
---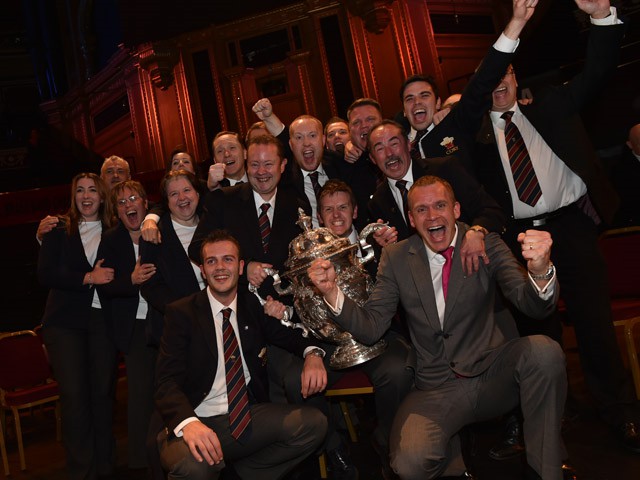 The defending champion in full Wolf Cry triumph again?
The contenders
All eyes and ears it seems are on Cory - and deservedly so after a crushing victory at the British Open saw them impose their authority over rivals in the most commanding manner.
However, nothing can be taken for granted in search of banding immortality: Just ask Grimethorpe who came here in 2008 with a historic National hat-trick in their sights, only to be pick-out Kelly's Eye from the velvet draw bag.
You suspect Cory don't want to try and create National history in that way (no one has won off number 1 and the last time number 2 won was in 1910), although any draw from 3 to 20 will surely see them installed as odds-on favourites before a note is blown in anger.

If they play close to the way they did at Symphony Hall then the odds on the famous silver trophy heading back to the Rhondda will be stacked in their favour - even if Kelly's Eye does wink at them.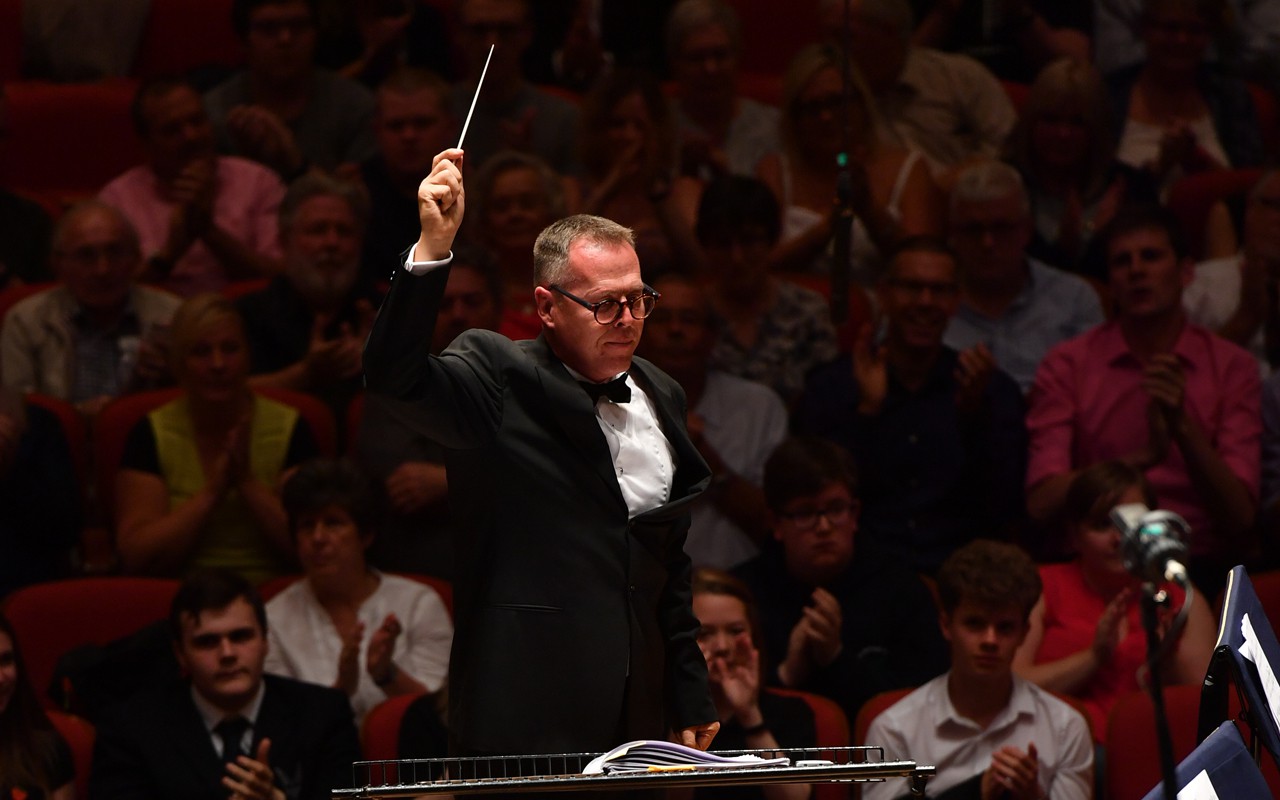 A rejuvenated leader at Brighouse
The Open was a wake-up call of varying degrees of harshness to Cory's rivals, although one man who still left smiling was Prof David King. He was regenerated like Dr Who at Birmingham - full of a musical vitality that seeped into Brighouse & Rastrick to such an extent that they very nearly pulled off a remarkable victory.
His powers of interpretation may also find something of a kindred spirit in Bartok - as both have been something of musical lone wolves over the years. Watch out then.
Hit and miss
Although they came third at the Open, Black Dyke knew that they had let slip their chance of victory with a performance beset by uncharacteristic errors. The Albert Hall has been a bit of a 'hit and miss' hunting ground over recent years - victory in 2014, but not even a stage mention on three out of their four visits since 2010.
You can never write Dyke off, especially when they have a point to prove to their critics, so don't be surprised if Prof Nicholas Childs and his band leave London crowned as champions.
Fancied chances
With Willebroek (not eligible), Grimethorpe and Desford (didn't qualify) from the top-six at Birmingham not on show, quite a few bands will fancy their chances of pushing their way into the prizes and perhaps even into the winner's enclosure.
A brace of determined North West contenders in Foden's and Fairey will certainly want to banish any lingering memories of disappointment from Symphony Hall.
Much was expected of Foden's under Bramwell Tovey, but the brutal truth was that they were poor by their usual standards. 17th may have appeared harsh in black and white print on the results sheet, but they had little cause for complaint: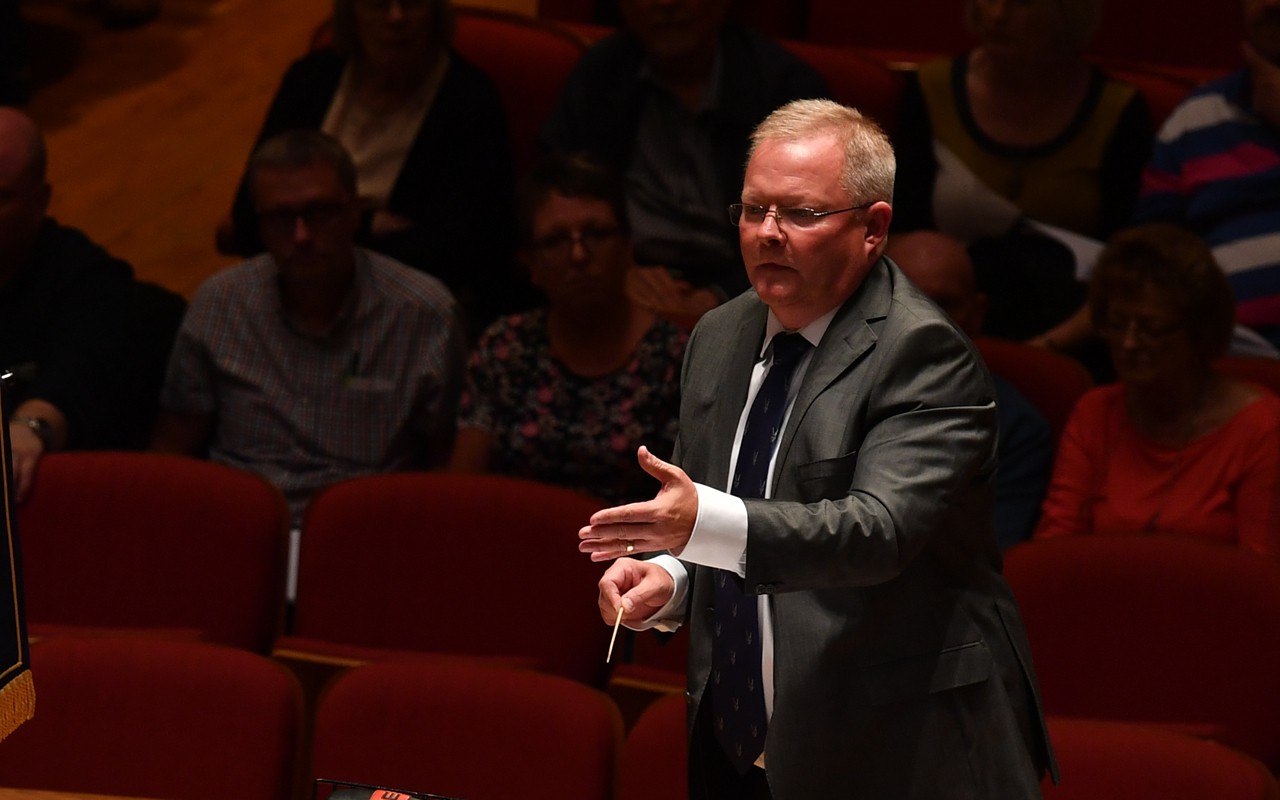 Can Garry Cutt lead Fairey to a first National since 2003?
Frustrated
Meanwhile, Fairey was left a little frustrated that things didn't quite go their way, as a persuasive performance saw them end ninth.
However, on the last few occasions here Garry Cutt's musical antennae have certainly picked up the right wave lengths emanating from the box (five top-six finishes six years) with a fine third place last year. More of that and they could well be sniffing around the silverware once again.
Vitamin C
Another band that failed to make a mark at Symphony Hall was Tredegar. A tired sounding account didn't have a trace of their usual vibrancy about it.
Although they have yet to claim a National title, their record here over the past few years (five top-six finishes in their last six outings) suggests that Ian Porthouse may have a very different band under his command come Saturday - pepped up by Vitamin C and a determination to show their real quality once again.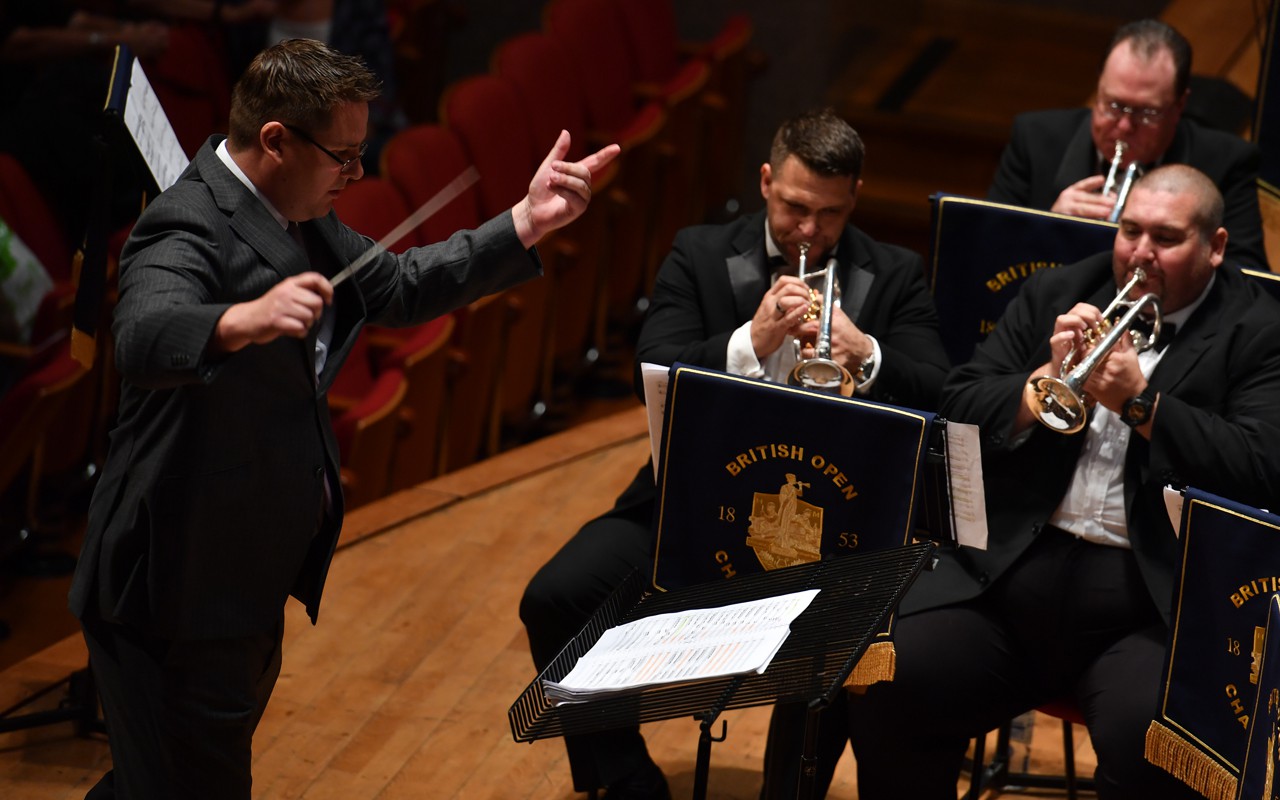 Are Flowers a potential dark horse for victory?
Trio of Dark Horses
A trio of potential dark horses (or should that be hungry wolves?) come in the form of Flowers, Reg Vardy and Co-operative Funeralcare.

Flowers were certainly not as compact as we have heard them in recent times at the Open, but Paul Holland's intelligent direction and his band's inherent confidence saw them more than hold their own. The Albert Hall has certainly suited those attributes in recent years too, so a third consecutive mention from the stage could be well within their grasp.
Knocking on the door
So too Reg Vardy, who have been knocking on the door here in the last three years (coming eighth each time), and who seem to have found a nice musical fit with Russell Gray. This is the last time they appear under the Reg Vardy epithet, so can they close that era and welcome in the new Ever Ready one with their best result since 2009?
A rejuvenated Co-operative Funeralcare last enjoyed a top-six finish in 2009, but after an excellent performance at the British Open was quickly followed by a cash in hand boost on the way home at the Doctor Martin Contest, they return south brimming with confidence.
Given that the National hasn't gained the same reputation for springing a surprise result as the British Open has occasionally done over the years, it seems that the Kensington bookies are bracing themselves for a bit of a whack in the back pocket if the fancied runners romp home as expected.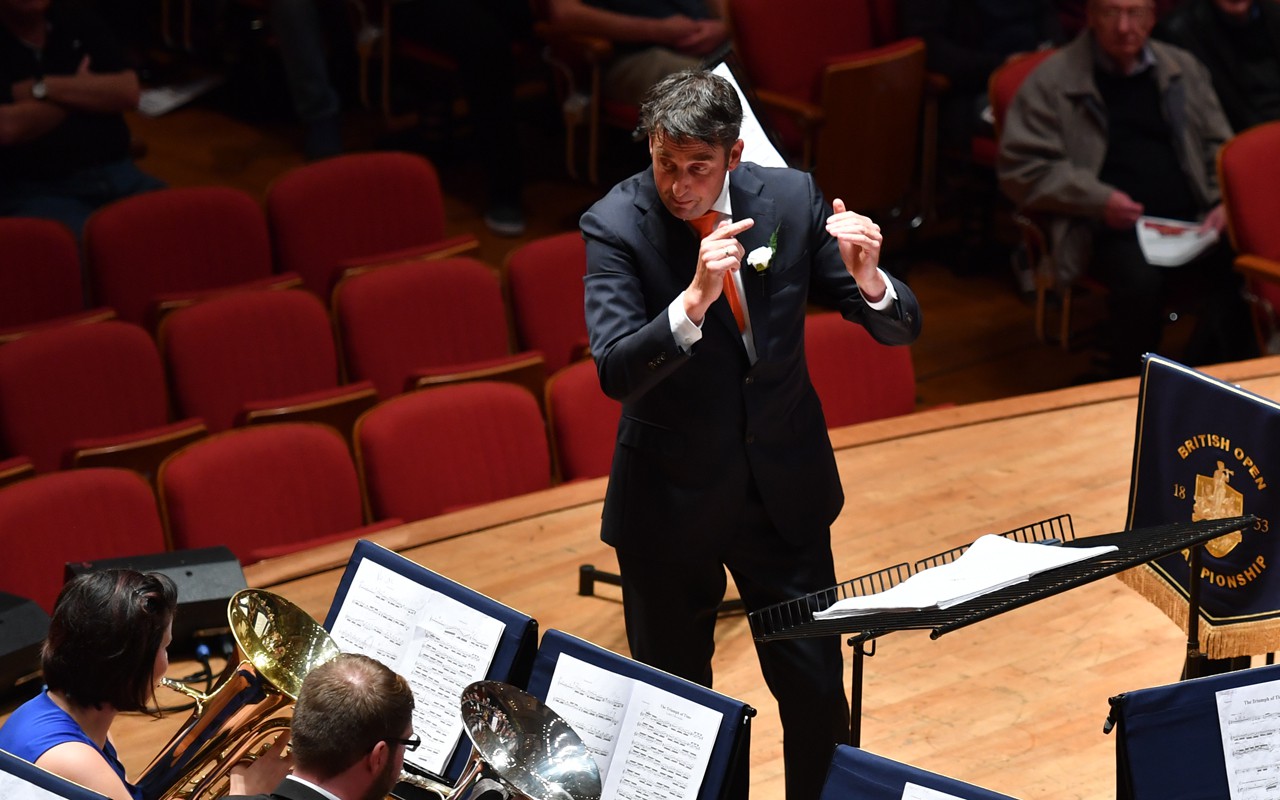 Will Grand Shield winners Carlton Main be in with a Wolf Cry shout?
High quality
However, there are still a number of high quality contenders who will travel with more than an outside chance of breaking their way into the reckoning if they can play to the top of their form.
Carlton Main Frickley, Virtuosi GUS and Whitburn all have the ability to more than make a mark, even if they have performed with frustrating inconsistency here over the last few years (Carlton Main's third place in 2013 being the best return since 2010).
The Yorkshire Grand Shield winners were solid enough under their Dutch conductor Erik Janssen at the British Open and seem best placed to push on from there, whilst the Midlanders and Scots have yet to return to Symphony Hall, and have yet really to totally convince at the very highest level, despite occasions when they do sparkle.
Ambitious
There should also be performances to enjoy from ambitious outfits such as Wingates, as they take their first Albert Hall bow since 2004, whilst Friary Guildford, Tongwynlais Temperance and Woodfalls are bands very much on the up.
Aldbourne (making its first appearance since 1981), EYMS, Thoresby and Wantage are all capable outfits led by talented musical conductors not afraid to take a risk or two, so don't make the mistake of thinking they could be the ones to miss for a quick overpriced Albert Hall cup of tea.
---
Who will win?
With eight previous winners in the line-up you would have thought this was going to be a hard one to call, but given that only four of them have won here since 2011 (Brighouse & Rastrick, Foden's, Black Dyke and Cory) and have 52 victories in total between them, it seems you may not need a Sat-Nav to work out where the famous old pepper pot will be heading come Saturday night.
If Cory deliver as they did at Symphony Hall then it will be hard for any band to touch them.
That said, if Prof David King or Prof Nicholas Childs can inspire their troops to new heights then the trophy could well head back up the M1 to Yorkshire.
Those three look like they could fight it out amongst themselves, although Fairey may be in the type of form that could see them claim a first triumph since 2003.
Foden's will surely be a much more competitive force this time around under Bramwell Tovey, as will Tredegar, whilst the dark horses may be galloping at full speed towards a top-six finish if any of them falter - led by Reg Vardy, with Flowers, Carlton Main and Co-operative Funeralcare close behind.
4BR Prediction:
1. Cory
2. Brighouse & Rastrick
3. Black Dyke
4. Fairey
5. Foden's
6. Tredegar
Top 10 Dark Horses: Reg Vardy, Flowers, Carlton Main, Co-operative Funeralcare