Eikanger-Bjørsvik
21-Sep-2006
Festive Mozart for Brass Band
Conductor: Nicholas Childs
Grieg Hall Foyer
Bergen
Sunday 17th September
---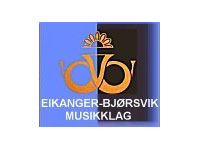 It's always a treat to be invited to a concert performed by the Eikanger-Bjørsvik band. This concert lines up with the rest of them. They are excellent performers as well as exceptional in their planning of programmes.
This concert was dedicated to the 250 year jubilee to mark Mozart's birth. And all the music, all but two pieces (one of which was the encore), was in someway composed by, or inspired by, this great composer.
As a bit of a hardcore classical-music listener, and a bit conservative at that, I was looking forward to hear what this very good band and their fantastic conductor, Nicholas Childs, could bring to this music. And let me say it straight away; I was very impressed.
The concert started off with Mozart's overture to Figaro's Wedding. A real bravoura opening piece if ever there was one. The band has complete understanding of the music, and the technical playing is superb. This set the mood for the whole concert at once.
Torstein Aagaard-Nielsen´s new piece called 'Hommage A Mozart' was a treat. Although a couple of minutes into the piece the fire alarm went off. This is actually the first time I have ever heard the alarm sound in this excellent concert venue, and I have been going to concerts there for more or less 30 years. The audience and band was evacuated, but could soon resume our enjoyment. And let me say, the band showed now affect what so ever of the incident.
'Hommage A Mozart' is a gem. Torstein has used three works by Mozart and set them together kind of like a collage. I believe this is how it could have sounded if you were in Vieanna in Mozart's hay-day. Imagine being in a big square, where there are 3 different parties going on at once, all of them playing music by Mozart. Again a very exciting new piece by Torstein.
The band is so versatile in it's playing, so that the different pieces are performed with their own unique style.
Another example of the Eikanger band's versatility comes when they go straight from the ultra modern work of Torstein Aagaard-Nielsen, to one of the classics of Eric Ball. The whole band completely changed their sound. The Festival Music by Ball is as a fantastic piece of music today as it was when it was written 50 years ago. The playing was magnificent; the Romance section brought a little tear to my eye.
After the intermission the band opended with Shostakowich´s Festival Ouverture. It is 100 years since his birth, and was a nice occasion to pay tribute to one of the truly great composers of the last century.
As the piece ended I turned to the person seated next to me, smiled and just said; "Wow!", and that about sums it up how I felt. The piece itself suits the brass band media so well, and this performance was masterfully done.
Next of came a brass-quintet consisting of members from the band: Martin Winter and Henning Anundsen on cornets, Monica Vabø Reigstad on tenor horn, Grethe Tonheim on trombone and Magnus Brandseth on tuba. They played 3 sections from Mozart's "Eine Kleine Nacht Musik". This could so easily have been turned in to a solo-event for the different players, as they are all top notch on their respective instruments. But, they performed in a chamber music manner that many a professional chamber music group could envy them.
Philip Wilby's Vienna Nights was a pleasing and very interesting piece of music. The composer has grasped the lament, the mood-swings, the irony, the humour of Mozart, and put it all into a great piece for brass bands. I'm looking forward to hearing this piece again in the future, although i doubt that it will match this performance. The band delivers the goods again, with excellent soloist, great chamber-playing, and an enormous homogenous sound. What a way to end the evening..... Or wait, there was an encore....
I cannot think of another band who could go from playing this great piece of music by Wilby, and top it all of by playing "Folk Festival" by Shostakovich... And may I say in a tempo that many Russian orchestras could only envy them. Where do they get the stamina from?
There is no question in my mind that this is one of the best brass bands anywhere in the world. They play with such a high level of music making that it can match most professionals any day.
All in all this was a treat of a concert, and I'm confident that Mozart himself would have enjoyed it immensely. I do believe he would have enjoyed the after-party as well.
Stein Skorpholm