Cory 125th Anniversary Concert
21-Jun-2009
Cory Band
Conductor: Dr Robert Childs
Guest Soloist: Wycliffe Gordon
St David's Hall, Cardiff
Saturday 20th June
---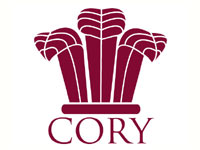 The Cory Band's 125th Anniversary was celebrated in Cardiff on Saturday night with this outstanding concert.
Great and good

Before the evening entertainment began, the great and good of Welsh political and musical life mingled amid the canapés and wine in anticipation of a night to remember. They were not disappointed.
St David's Hall has recently played host to the 'Cardiff Singer of the World' competition, where some of the finest solo performers on the planet enthralled a packed auditorium. Here they came in droves to revel in another world beater – trombonist Wycliffe Gordon – and he did just that, and more.
Something for everyone

Celebration concerts can sometimes become self-indulgent affairs, but on this occasion, a combination of intelligently picked repertoire offered something for everyone – from the true banding aficionado to the occasional listener.
That generous sharing of the spotlight meant that those longing for traditional dewy eyed Welsh sentimentality got just what they wanted with the contribution of the Morriston Orpheus Choir (accompanied by the band and conducted with neat understatement by Robert Childs) and a touch of twee valley's humour from compere Roy Noble.
Top notch form

Those wanting to hear the number 1 ranked band in the world on top notch form also got their money's worth too – with some excellent playing on an eclectic selection of pieces that ranged from their recent European own choice work to the world premier of a fast paced concert piece from the pen of Philip Sparke.
Those looking for the truly exotic got Wycliffe Gordon.
Hosts

Throughout the evening Cory played their part as hosts to the full - from the flourishes of 'Enter the Galaxies' and Sparke's new 'Hail the Dragon', to the touching nod of appreciation to one of the band's past MDs in Walter Hargreaves arrangement of Glinka's 'Ruslan and Ludmilla' and a fine performance of Peter Graham's 'On the Shoulder's of Giants'.
Karl Jenkins' 'Adiemus' was enhanced to fine effect with choral accompaniment, whilst 'Sing, Sing, Sing' was flamboyantly presented – and enjoyed.
Stole the show

However, with the ubiquitous 'Myfanwy' sang by the choir as a calming aperitif, it was the American who stole the show – from the moment he took to the stage resplendent in the type of sharp suit that only certain men of personality (and Wycliffe Gordon is certainly one of those) can wear with style. You just sensed you were in for something special.
And by heck – was he special – very, very, special.
Connection

Even with the finest brass band player, there is a readily understandable musical connection between listener and performer (you know what they are doing and how they do it) – but not with the likes of Wycliffe Gordon there isn't.
This was playing, not from a different planet, but a different universe: a performance so far removed from even the extraordinary, that it left you simply awe struck.
Each of his contributions, from the flash, bang, wallop of 'Sweet Georgia Brown' to the subtle complexities of the Muhammad Ali inspired 'Me We', the Louis Armstrong homage of 'Wonderful World' (sung with a gravely baritone timbre that was perfectly stylised) and rampant 'Hallelujah Shout', left you breathless and indulgently satisfied in appreciation.
Cap it all

To cap it all he improvised an encore of such flexible wizardry that you wondered if the trombone had become an extension of his voice – it was astonishing. It was hard to think of many other occasions when you heard playing touched with such genius.
Memorable

All that was left to round off a memorable night was a big old tub thumper finish, and with projected screen images, choral accompaniment, band in full throttle mode and Wycliffe Gordon adding that sparkle of inspired magic, the concert ended with a star spangled welsh dragon banner extravaganza, and Dan Price's 'American Tale'.
The encore of 'The Rhythm of Life' added the final topping to a night of excellence - and a fitting (and musically generous) way for the current European Champions under Dr Robert Childs to celebrate a century and a quarter of music making history.
Iwan Fox