Cory Band & Fodens Band
14-May-2010
Great Northern Spring Brass Arts Festival
Conductors: Dr Robert Childs & Garry Cutt
Soloists: David Childs, Owen Farr, John Barber, Mark Bousie, Mark Landon, Glyn Williams
Bridgewater Hall, Manchester
Sunday 9th May
---
An encouragingly large audience filed into the Bridgewater Hall on Sunday evening for the inaugural Festival's closing Gala Concert, and by the time they'd heard the final notes being played at around 10.00pm, few would have left less than fully satisfied by what they heard from two top bands on very good form.

Musical mix

On offer was diverse music from Karl Jenkins and Philip Sparke to Glen Miller, Sousa, Bizet, Wilby and Vinter.

Champion performance

To open the night's proceedings, the recently crowned hat trick winning European Champion, Cory, who were on tip top form under the direction of Dr Robert Childs. If anyone thought that they'd take their foot off the quality pedal after Linz, then they were very pleasantly mistaken.

This was highly polished playing from start to finish.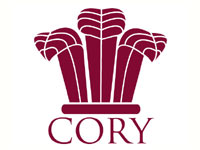 Jenkins set

Cory commenced by showcasing their increasing connection to the music of Karl Jenkins with his 'Cu Chullain' and the delightful setting of 'Eventide'. In between came the sparkling 'Euphonium Concerto' written for David Childs - played ten years to the day since he won the BBC Young Musician of the Year title on the same stage.

The work is designed to playfully showcase the fabulous technique and versatility of this most gifted of performers, with the busy opening section entitled 'The Juggler' followed by a lyrical 'Romanza', sultry 'Tango', and a very valley's take on a terrifying 'Troika'. It was proper tidy playing as they say in those parts.

Concert mode

Cory then performed three eclectic concert pieces. The music of Philip Wilby was heard in 'Into the Light' before Owen Farr gave the premiere of Dan Price's 'Trip the Light Fantastic' – music, according to the composer, that shows off the soloist's personality: In which case he shines like a veritable sunbeam on full blast.

The popular Glen Miller tribute (which is now introduced as such rather than its rather mistaken title as the 'King of Swing') was polished and precise, before the band finished off their contribution with a welcome reprise of Philip Sparke's 'A Tale as Yet Untold'.

Although not quite as adrenaline filled as their winning performance in Linz, it was nevertheless some rendition in anyone's book – with plenty of staggering detail allied to a huge organ like quality to the ensemble sound.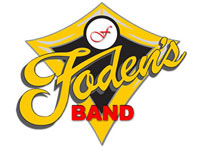 Operatic Fodens

Foden's had a tough ask to follow Cory on that form, but under the snazzily dressed Garry Cutt they produced something very different but equally impressive and enjoyable with music from the operatic trio of Wagner, Rossini and Bizet to get things underway.

The famous 'Lohengrin' introduction was meaty and bold, whilst the overture to 'The Barber of Seville' was played with an appropriately razor sharp technique and clean cut finish.

A double portion of Bizet followed with the euphonium duet of Mark Bousie and Glyn Williams producing a very good impression of Jussi Bjorling and John McCormick in 'Deep Inside the Sacred Temple' before the band came over all bluff and fancy dan in the popular 'Toreador's Song' from 'Carmen', played with a real old Spanish swagger.

Vinter, Scott and Tchaikovsky

In a change of mood, the Brass in Concert champion gave a fine account of Gilbert Vinter's 'Challenging Brass', whilst principal trombone John Barber, was a relaxed crooner on the old standard 'Autumn Leaves'.

Foden's own growing connection to a world class composer was showcased with Andy Scott's 'A World Within' and 'Pacquito' before Sousa's old thumper 'Stars and Stripes Forever' was briskly performed (and included some great sop playing from Richard Poole who was outstanding all night as a dep for the disposed Alan Wycherley).

Xylophonist, Mark Landon enjoyed himself on 'Hittin 'Em Up' before Foden's brought an end to the day's proceedings in impressive style with the old pot-boiler 'Marche Slave' and the obligatory encore and Bach's 'Toccata in D Minor'.

Malcolm Wood