Thoresby Colliery & The Natural State Band
4-Jul-2010
Conductors: Huw Thomas & Rusty Morris
Guest Soloist: Doug Yeo
Mansfield Civic Centre
Mansfield
Saturday 3rd July
---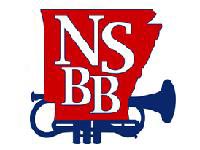 The Natural State Band from Little Rock, Arkansas, rounded off their short UK tour with a thoroughly entertaining joint concert with their hosts, Thoresby Colliery on Saturday night.

After appearances with Freckleton, Poynton and Wingates, as well as a short concert spot at the English Nationals over the last 10 days, a tired, but still, remarkably enthused band took to the stage.

Leather on willow

Outside the open doors to the Lindhurst Room in the Civic Centre, the very English sound of leather cracking on willow echoed occasionally from the adjoining cricket pitch, but inside it was pure 100% Americana that entertained an appreciative audience.

MD Rusty Morris was a witty, informative compere as Natural State launched into an eclectic programme that included the breezy 'Americans We' march, an authentically constructed heptagonal 'Blue Rondo a la Turk', and the ubiquitous bravura of the 'Stars and Stripes Forever'.

The highlight though was 'A Sinatra Salute', which had that authentic sense of lazy swing of old Blue Eyes enjoying a night with the Rat Pack lads before going home for a grapple with Eva Gardner.

High speed clarity

In between, the privilege of hearing Doug Yeo in two contrasting solo items – the 'elfishly' difficult jazzer version of 'In the Hall of the Mountain King', and the Arthur Pryoresque 'Theme and Variations on Arkansas Traveller' – which even the famous old boneman with Sousa's outfit would have had trouble playing with Yeo's remarkable high speed clarity.

The Boston Symphony Orchestra trombonist returned in the second half to provide a darkly hued 'Stella by Starlight', which despite its title wasn't a musical memory of a night in a beer garden with a pint of lager for company, but a wonderfully melancholic ballad written originally by the great Stan Kenton.

It was sublime playing, all night in fact, from a performer with the ability to make his instrument's timbre switch from the viscosity of Castrol GTX liquid engineering to what sounded remarkably like a gargle of Woodbine fag ash and pea gravel at the drop of a baton.

He is a phenomenal player.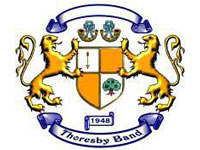 Veer off

After a well deserved drinks break it was Thoresby's opportunity to showcase their talents, with a neatly constructed programme that despite its desire to highlight the best of British, did occasionally veer off across the English Channel.

Huw Thomas directed his willing band with understated authority, and in turn they responded in kind. Just the occasional lapse in ensemble and loss of concentration took a wafer thin layer off a very well played set, but they could be forgiven for that on what was a hot, sticky night.

Principal cornet Claire Taylor delivered a classy rendition of the Goedicke 'Concert Etude', whilst the band showed control and balance in various stylistic guises – from a well paced march 'Praise', through the delicate, 'The Water is Wide', a robust 'Great Escape', (which was introduced with a wicked piece of historical dark wit by the MD), a miasmic 'Londonderry Air' and the finale – a pacy whip through 'Shine As the Light'.

World Cup inclusion

There was even a remarkable piece of musical World Cup planning too, with the inclusion of 'Spain' by Chick Corea - remarkable given they were the only team left in the competition after the early departure of England and the USA. Heaven help the night if it has been the French.

The King

With the obligatory massed band items of 'Liberty Fanfare', 'Amazing Grace', 'An American Trilogy' (which Rusty Morris introduced as a tribute to 'The King' – and which some more elderly members of the audience thought was a reference to George VI not Elvis until it started), and the rafter shaking 'Pines of Rome', all that was left was 'Walk On' from 'Carousel', and a thoroughly entertaining concert, full of warmth and genuine musical friendship came to a close.

Trying to explain the rules of cricket to one of the Natural State band members was beyond me though.

Iwan Fox