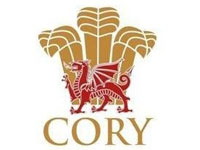 On Sunday afternoon, the world's number one ranked band demonstrated just why they have held that particular accolade for the past six years, with an outstanding performance in front of what was a surprisingly sparse audience.

Demanding

The demanding programme called on every drop of their impressive reserves of stamina, with a form of poetic licence running through the compositions – from George Lloyd's' imposing 'King's Messenger' and David Harrington's demanding horn concerto 'Paradise Lost', to Robin Holloway's evocative 'Men Marching' and John Pickard's immense 'Eden'.
Herbert Howell's 'Pageantry' may not have been inspired by medieval poesy, but in this company it didn't sound out of place.
Elegant

'Kings Messenger' was the composer's last major work for the brass band medium, and found him in joyful, almost extrovert mood.

The style of the writing, full of energetic themes and motifs owes much to the personal homage he pays to his male lineage and their form of regal postal service employment to previous monarchs.

Cory captured just the right sense of verve and heraldic shimmer in a performance that had an elegant gracefulness about it from start to finish.
Submerged

Philip Harper commissioned the horn concerto, 'Paradise Lost' from the Royal Welsh College of Music and Drama student, David Harrington – which turned out to be a neat, if totally unintentional Milton inspired musical juxtaposition with John Pickard's 'Eden' that followed.
It would have been unfair to compare both pieces either musically or poetically though, especially as Owen Farr's remarkable technical ability was rather submerged by the heavy, multi layered ensemble accompaniment in each of the lengthy movements.
Too often the wonderful precision and subtle shadings of his tonal texture failed to transmit beyond the most immediate surroundings, the band, despite the MD keeping an ever watchful eye on the dynamics.
Not surprisingly, Owen Farr looked exhausted by the close of what was a colossal effort on a work that in its present form needs to be refined to allow its intricacies for both soloist and ensemble to be fully revealed and appreciated.
Mature clarity

The mature clarity of thought and understanding that illuminates John Pickard's epic, 'Eden' brought playing of the rarest class from Cory, in what was a truly magnificent performance.
Philip Harper's equally mature adherence to the composer's specific intentions saw the music evolve with focussed clarity and defined balance; the more obvious biblical portraiture countered by the surrealist interpretation of hellish exploitation, before the final redemptive power of optimistic human expression as seen by the creation of the Eden Project in Cornwall.
Moving

The deeply moving 'Men Marching' (War Memorial No1) that followed offered further evidence of the MDs intuitive appreciation of textural contrast, as the melancholic sound of muffled, muddied boots could almost be heard through the slow, regimented funeral march.
Brasso

To close, a colourful, modernist approach to Herbert Howell's 'Pageantry' that burnished the ornate filigree architecture of the detailed writing as if Philip Harper had dipped his baton in 'Brasso'.
Despite the odd crack and tired error, it captured the vitality of the opening and closing movements with vibrant style, whilst the central 'Cortege' was played with understated musicality.
It was a fine end to an outstanding concert.
Malcolm Wood