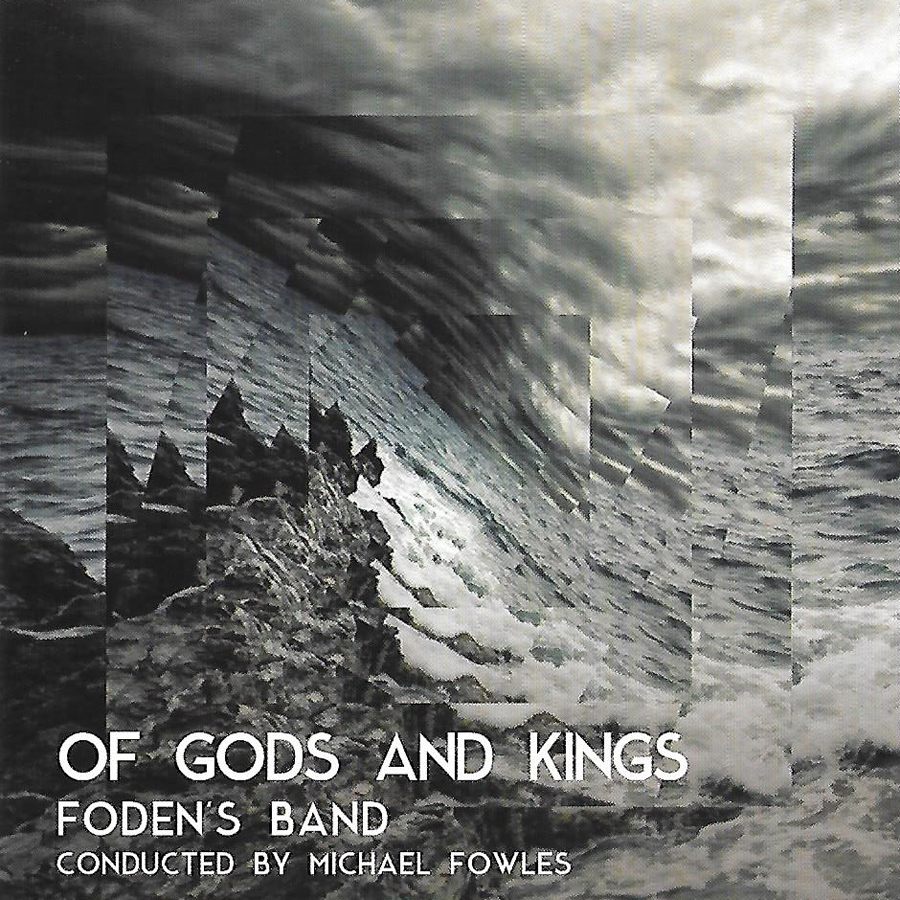 The relationship between Godly omnipotence and human mortality has always been a complex one.
A mistaken self-belief in a blessed consecration between the realms invariably leads to trouble - especially for those (royalty chief amongst them) who all too readily assume anointment directly from the Gods themselves: Heaps of it in fact.

As Prometheus found to his cost; 'Whom the gods would destroy, they first make mad': He ended up going bonkers, bound to a rock for all eternity with his liver pecked out by an eagle.
Impressive
It also goes a considerable way to explaining the polytheistic subtext to this impressive Foden's release; one which explores some notably colourful interpretations about the subject matter by different composers, and which in turn are given performances rich in character and style under the baton of Michael Fowles.
Splendid
As a result Foden's 'Odin' is a deliciously malevolent, impetuous spirit of wisdom and poetry as well as a throat-gripping Berserker of war and death in Arthur Butterworth's splendid triptych portrait. Meanwhile, Lalo's famous operatic take on the ménage a trios absurdities of regal betrothal ends in a well-paced watery Wagnerian Gotterdammerung.
The equally catastrophic results of fickle royal deceit are also revealed with verve and kaleidoscopic colour in 'A King's Lie' by Stan Nieuwenhuis, although in contrast, Benjamin Britten's sympathetic Arthurian portrait is explored in more subtle, pastel shades in a descriptive suite expertly arranged by Paul Hindmarsh. Granville Bantock's complex Prometheus is played out as a compound, troubled soul, uneasy in the knowledge of his impending fate.
Tonal mood
Foden's is on fine form throughout; with the soloists taking artful command of the lead lines and the ensemble able to change tonal mood from the icy wastelands of Nordic legend to the furnaces of Greek mythology via a dip into the Breton flood waters.
It ends, appropriately enough, with a warning to anyone with misplaced deific aspirations in Howard Snell's glorious arrangement of Wagner's 'Entry of the Gods into Valhalla' - a prodigious piece of brass and thunder drama.
Iwan Fox
Available from: http://www.worldofbrass.com

1. Le Roi d'Ys (Edourd Lalo arr. Frank Wright)
2-4. Odin - from the Land of Fire and Ice Op.76 (Arthur Butterworth)
i. Allegro Molto
ii. Largo Assai
iii. Presto
5. A King's Lie (Stan Nieuwenhuis)
6. Prometheus Unbound (Granville Bantock)
7-10. King Arthur - Scenes from a Radio Drama (Benjamin Britten arr. Paul Hindmarsh)
i. Overture
ii. Galahad and the Holy Grail
iii. Lancelot and Arthur
iv. The Death of Arthur
11. Entry of the Gods into Valhalla (Richard Wagner arr. Howard Snell)