Add my professional card
Appearing on 4BR professional cards costs just £30 for 12 months.
---
What do I need to do?
Complete the form below (stage 1), then email us your photo (stage 2) and finally use our secure online payment system to make payment (stage 3).
---
Stage 1: Your card details
Note: The details you enter below are the details that will appear on the card.
4barsrest Classifieds
Shirebrook Miners Welfare Band
Musical Director position available following 2017 Midland Area contest.. First section band with a full and varied program o...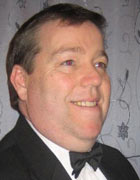 Andrew White
MA(Ed Man), B Ed (Hons), BBCM, ADNCB, PGCE, Cert Ed
Conductor, Arranger, Adjudicator & Educationist