Add my professional card
Appearing on 4BR professional cards costs just £30 for 12 months.
---
What do I need to do?
Complete the form below (stage 1), then email us your photo (stage 2) and finally use our secure online payment system to make payment (stage 3).
---
Stage 1: Your card details
Note: The details you enter below are the details that will appear on the card.
4barsrest Classifieds
Deepcar Brass Band
Deepcar Brass Band are looking for solo cornets and Bb bass to join their friendly team. We rehearse 7.15pm - 9.15pm Monday a...
NABBA
Date: 10-Mar-2017
Venue: Embassy Theatre and Grand Wayne Center. 125 W. Jefferson Street . Fort Wayne, Indiana 46802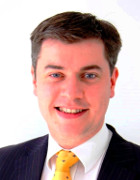 Darren R. Hawken
PGdip, BMus(hons) PGCE, dipABRSM, LRSM
Conductor, Arranger, Teacher, Adjudicator, Band Trainer