Add my professional card
Appearing on 4BR professional cards costs just £30 for 12 months.
---
What do I need to do?
Complete the form below (stage 1), then email us your photo (stage 2) and finally use our secure online payment system to make payment (stage 3).
---
Stage 1: Your card details
Note: The details you enter below are the details that will appear on the card.
4barsrest Classifieds
Severn Tunnel Band
We are a friendly and welcoming third section band based in the Caldicot area only a short drive from the Severn Bridge,and a...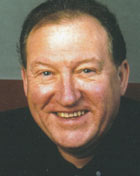 John Maines
BA (Hons)
Presenter, compere and conductor