Positions vacant / Sandhurst Community Brass
Showing 1 to 1 of 1 vacancies
Most recently posted vacancies are shown first.
---

Sandhurst Community Brass
Required:
Sandhurst Community Brass is a large, enjoyable non contesting band. Currently we have a vacancies for one cornet, one horn, bass trombone and percussion.

Contact:
Please call Richard Davy-Smith on 07711550183 or email . All calls are treated confidentially, so even if you just want to know more about us, please get in touch.
Posted: 15-Nov-2016
---
First | Previous | Next | Last
---
4barsrest Classifieds
Unite the Union brass band
Sheffield based Unite the Union band require a Principal cornet and a tutti cornet. 1st section as of 2017, but aiming for pr...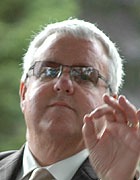 Ian Holmes
BA (hons), PGDip (RCM), ARCM, ALCM.
Conductor, band trainer, piano accompanist and teacher