Positions vacant / Sandhurst Community Brass
Showing 1 to 1 of 1 vacancies
Most recently posted vacancies are shown first.
---

Sandhurst Community Brass
Required:
We could do with a couple more cornets, a tenor horn, a trombone, (ideally bass) and a percussionist to complete our line up. We have decided to extent practice to be 7:45 to 9:30 each Thursday as the band keeps on improving.

Contact:
Please contact our MD Martin Hayter on 07824405886 or . We have our own band room we share with our friends in Sandhurst Silver Band. We are so easy to get to from the M3, and you would be made most welcome.
Posted: 30-Jan-2015
---
First | Previous | Next | Last
---
4barsrest Classifieds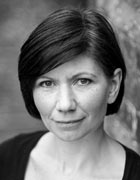 Sarah Groarke-Booth
BA (Hons) MA
Conductor, Adjudicator, Tutor