Positions vacant / Sandhurst Community Brass
Showing 1 to 1 of 1 vacancies
Most recently posted vacancies are shown first.
---

Sandhurst Community Brass
Required:
Having recently appointed the respected conductor Derek Holland as our new MD we would love to fill the final two empty seats in the band. We need one more cornet and a percussionist, although any other players can apply too.

Contact:
Please call Richard Davy-Smith on 07711550183 or email . Practice Thursday at 7:45pm.
Posted: 1-May-2016
---
First | Previous | Next | Last
---
4barsrest Classifieds
Foss Dyke Band
FOSS DYKE BAND require CORNETS, HORNS, BARITONES and PERCUSSION. We are a friendly midlands 2nd section band based in Wadding...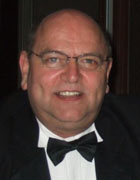 David W. Ashworth
RSCM. NABBC. ABBA Member
Conductor, Band Trainer and Adjudicator