Positions vacant / Sandhurst Community Brass
Showing 1 to 1 of 1 vacancies
Most recently posted vacancies are shown first.
---

Sandhurst Community Brass
Required:
Sandhurst Community Brass is an inclusive yet ambitious non-contesting band on the Berkshire/Surrey/Hampshire border. We're currently looking for cornet players (preferably front row, but all welcome), tenor horn and percussion.

Contact:
please contact Richard Davy-Smith on 07711550183 or . We practice each Thursday in our own bandroom.
Posted: 18-Sep-2016
---
First | Previous | Next | Last
---
4barsrest Classifieds
Test Valley Brass
Test Valley Brass is looking for additional cornet players to join their committed team, with positions available on front an...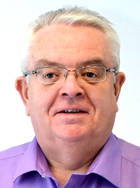 Stephen Tighe
ARCM, LDBBA (Cert) PFS
Conductor, adjudicator, arranger, composer and teacher