Positions vacant / Sandhurst Community Brass
Showing 1 to 1 of 1 vacancies
Most recently posted vacancies are shown first.
---

Sandhurst Community Brass
Required:
We would be delighted to hear from any cornet or trombone players who are looking for a decent non-contesting band. We genuinely enjoy our banding and make the best of the talents we all have. We also need a decent percussionist, so give us a go.

Contact:
Please contact Martin Hayter - 07824405886 or . We have our own bandroom, great concerts, brand new uniforms and even a few instruments we can lend out.
Posted: 16-Jun-2015
---
First | Previous | Next | Last
---
4barsrest Classifieds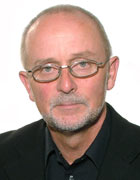 Paul Cosh
FGS, ARAM, LGSM, LRAM
Conductor, Adjudicator, Teacher, Clinician