Positions vacant / Sandhurst Brass
Showing 1 to 1 of 1 vacancies
Most recently posted vacancies are shown first.
---

Sandhurst Brass
Required:
We've got a vacancy for an Eb bass player, (instrument available), and percussion, (lots of instruments available). Any other players can apply, we would easily find room for you. We don't contest, and we're happy to have a larger friendly band.

Contact:
Please call our MD, Martin Hayter on 07824405886, or email . Practice Thursday 7.30pm in our own bandroom. We're a band that's only been going about eight years, and we've got 28 players.
Posted: 26-Nov-2013
---
First | Previous | Next | Last
---
4barsrest Classifieds
Harrogate Band
SOLO EUPHONIUM, HORN & CORNET vacancies have arisen here at the Harrogate Band. (North of England 1st Section Champions 2...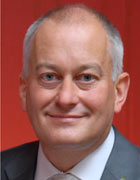 Bryan Allen
B.Mus
Conductor, teacher, clinician. performer, adjudicator, examiner