Positions vacant / International
Showing 0 to 0 of 0 vacancies
Most recently posted vacancies are shown first.
---
No vacancies found for this search
First | Previous | Next | Last
---
4barsrest Classifieds
GUS Virtuosi Band
The Virtuosi G.U.S. Band welcomes applications for Repiano cornet and Tutti cornet, to complete our strong line up as we ente...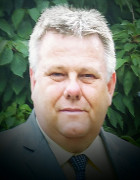 David Frame

Bass/Tenor Trombone Player, Adjudicator (Member of AoBBA) Occasional Conductor