Positions vacant / International
Showing 0 to 0 of 0 vacancies
Most recently posted vacancies are shown first.
---
No vacancies found for this search
First | Previous | Next | Last
---
4barsrest Classifieds
Blackpool Brass
Friendly and ambitious 2nd Section band requires solo euph,Bb bass and percussion to fill the few empty seats we have. Rehear...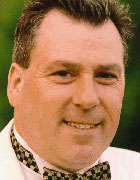 David Hirst
MA, B.Ed (Hons), LTCL
Conductor, adjudicator and arranger