Positions vacant / International
Showing 0 to 0 of 0 vacancies
Most recently posted vacancies are shown first.
---
No vacancies found for this search
First | Previous | Next | Last
---
4barsrest Classifieds
Farnworth and Walkden band
Due to relocation,Farnworth and Walkden Band have a vacancy for a Solo Trombone Player. We are a busy, friendly, contesting 2...
Hardraw Scar Contest
Date: 14-Sep-2014
Venue: Green Dragon Inn, Hardraw Hawes, North Yorkshire DL8 3LZ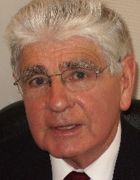 David Read
FTCL, FLCM, LRAM
Conductor and adjudicator