Positions vacant / International
Showing 0 to 0 of 0 vacancies
Most recently posted vacancies are shown first.
---
No vacancies found for this search
First | Previous | Next | Last
---
4barsrest Classifieds
Dunchurch Band
Dunchurch Band invite applications for the position of MD/Conductor. We prefer performing concerts to competing. The Main Ban...
96th Spring Festival
Date: 14-May-2016
Venue: Winter Gardens Complex, Church Street, Blackpool FY1 1HU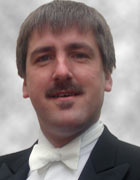 David A. Stowell

Conductor and composer