Positions vacant / International
Showing 0 to 0 of 0 vacancies
Most recently posted vacancies are shown first.
---
No vacancies found for this search
First | Previous | Next | Last
---
4barsrest Classifieds
The Melton Band
2nd Euph/Tuba . 2nd Trombone . Tutti Cornet . Think you could fill one of these seats for a progressive 3rd section band then...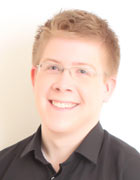 Alan Duguid
BA (Hons), PGDipMus, PGCE
Conductor, Composer, Adjudicator (ABBA)