Positions vacant / Stannington Brass Band
Showing 1 to 1 of 1 vacancies
Most recently posted vacancies are shown first.
---

Stannington Brass Band
www.stanningtonbrassband.org.uk
Required:
Stannington Brass Band, Sheffield. 2nd Section National Champions, now 1st section from 2017. Ambitious,sociable band. MD Derek Renshaw. Due to changing work & personal circumstances we require: EEb bass or BBb bass. Current players flexible

Contact:
Email or phone Becky Ball on 07912 178441.
Visit our website and Facebook page for information about the band.
Rehearsals: Thursdays 8 pm to 10 pm & Sundays 7.30 to 9.30 pm

Posted: 23-Mar-2017
---
First | Previous | Next | Last
---
4barsrest Classifieds
Deepcar Brass Band
Deepcar Brass Band are looking for solo cornets and Bb bass to join their friendly team. We rehearse 7.15pm - 9.15pm Monday a...
NABBA
Date: 10-Mar-2017
Venue: Embassy Theatre and Grand Wayne Center. 125 W. Jefferson Street . Fort Wayne, Indiana 46802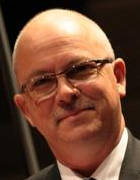 Martin Heartfield
GGSM, ARCM, PGCE
Conductor, Adjudicator, Educationalist