Positions vacant / International
Showing 0 to 0 of 0 vacancies
Most recently posted vacancies are shown first.
---
No vacancies found for this search
First | Previous | Next | Last
---
4barsrest Classifieds
Matlock Band
Matlock Band requires Flugel, Solo Euphonium and Kit percussion player to complete our contest line-up under new M.D. Geoff H...
Oxford Cherwell Brass
Date: 26-Jul-2014
Venue: The Jolly Boatman, 216 Banbury Rd, Thrupp, Kidlington, Oxford OX5 1JU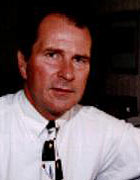 Bruce Fraser
DRSAM. (P), DRSAM. (WT)
Composer, conductor, arranger and adjudicator