Positions vacant / International
Showing 0 to 0 of 0 vacancies
Most recently posted vacancies are shown first.
---
No vacancies found for this search
First | Previous | Next | Last
---
4barsrest Classifieds
Tingley Brass Band
We are very near to completing our team, only BBb bass and percussion needed. We are located near to j28 M62. Do you fit the...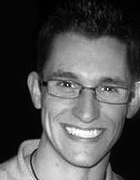 Joshua Jameson
Bachelor of Music - The Ohio State University
Composer and Arranger