Positions vacant / International
Showing 0 to 0 of 0 vacancies
Most recently posted vacancies are shown first.
---
No vacancies found for this search
First | Previous | Next | Last
---
4barsrest Classifieds
Welwyn Garden City Band
We are a friendly & sociable Second Section Band with an exciting and varied summer and autumn programme. We require 2ND ...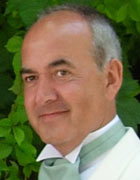 David Horn

Conductor, Arranger, Teacher, Horn Soloist.