Positions vacant / International
Showing 0 to 0 of 0 vacancies
Most recently posted vacancies are shown first.
---
No vacancies found for this search
First | Previous | Next | Last
---
4barsrest Classifieds
Dobcross Silver Band
Dobcross Silver Band have vacancies on cornet, bass and euphonium seats. Rehearsals Mon and Weds in our Band Club. We have a ...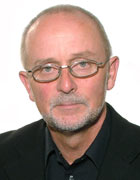 Paul Cosh
FGS, ARAM, LGSM, LRAM
Conductor, Adjudicator, Teacher, Clinician