Positions vacant / International
Showing 0 to 0 of 0 vacancies
Most recently posted vacancies are shown first.
---
No vacancies found for this search
First | Previous | Next | Last
---
4barsrest Classifieds
Strata Brass
PRINCIPAL Eb BASS required to complete the lineup in this Yorkshire Championship Band.. Rehearsals SUN/WED. Bandroom 5 mins f...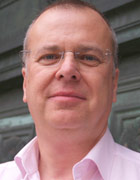 Nigel Seaman
ARMCM ARNCM
Conductor, band trainer, teacher and adjudicator