Positions vacant / International
Showing 0 to 0 of 0 vacancies
Most recently posted vacancies are shown first.
---
No vacancies found for this search
First | Previous | Next | Last
---
4barsrest Classifieds
Newstead Brass
Are you a quality and committed TUTTI CORNET or 2nd TROMBONE player? Also, are you studying at Nottingham/Derby/Loughborough/...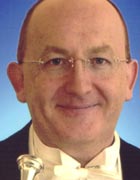 Steven Mead

Euphonium Soloist, teacher, adjudicator and conductor