Results: 2010 Yorkshire Regional Championships
5-Mar-2010
On a weekend of surprises, David King returns to claim Yorkshire crown at Bradford with section wins for Meltham, Knottingley, Chapeltown and Worsbrough

---
On a weekend of undoubted thrills, costly spills and more unexpected surprises than can be found in Tiger Woods e-mail inbox after a night out, Professor David King returned to Bradford to claim his third Yorkshire Championship crown.
Three year absence
After a three-year absence from the contest, and some 16 years after his first taste of success at St George's Hall, the Australian spearheaded Brighouse & Rastrick to victory and return the West Riding band to London as Yorkshire Champion for the first time since 2007.
Although the Australian was not on stage to join his bandsmen in their celebrations, he would have undoubtedly taken a great deal of personal satisfaction with the victory—one which also saw principal euphonium Steve Walsh win the Eddie Noble Trophy as the adjudicator's best instrumentalist.
'C Brian Buckley and Derek Broadbent were crystal clear in their opinion that with such a high standard of playing evident to them from the top five bands, it was '…the enjoyment of the music making' that lead them into separating the contenders out'

~ 4BR
Show of emotion
Joining them in Kensington will be Carlton Main Frickley, under Philip McCann. He also rolled back the years, to inspire his band to the Albert Hall.
After the final note of their performance rang out he hugged principal cornet player and 'Best Soloist' winner Kirsty Abbott in a show of emotion that underscored the feeling that the Scotsman had given his all and more.
The result meant that crowd favourites for the title, Black Dyke and Rothwell Temperance, had to be satisfied with 4th and 3rd places respectively, whilst for the second year in a row, Grimethorpe Colliery missed out on a qualification place. Making up the top six was Marsden Silver.
Music maling
Adjudicators C Brian Buckley and Derek Broadbent were crystal clear in their opinion that with such a high standard of playing evident to them from the top five bands, it was '…the enjoyment of the music making' that lead them into separating the contenders out.
There was however undoubted surprise at the result, with audible murmurings ringing around the hall when both the double National champions and the reigning Yorkshire champions found themselves outside the top two.
If the Championship Section result came as a surprise then there was disbelief in some quarters at the announcement of the results in the First Section on the Saturday.
First Section
Boos were heard when crowd favourites Hammonds Saltaire were announced in fourth place, although by the time a delighted Meltham & Meltham Mills were declared champions, a more sporting response came from the packed hall.
Meltham's win gave MD Stuart Fawcett a bit of a headache as he had indicated that he was retiring as conductor of the band—perhaps he will now be forced to reconsider as he led Meltham to their first success here since winning the Second Section title in 1991.
Joining them in Harrogate will be Hebden Bridge as they secured their first Harrogate appearance since 2005 under the baton of Roy Curran.
Adjudicators Lynda Nicholson and Kevin Wadsworth were very clear in what they wanted to hear on the classic 'A Moorside Suite' and felt that some bands had approached the work with an aggression that was totally out of character with the music.
Second Section
Although there were not as many raised eyebrows at the results of the Second Section, there was sheer delight for the players and MD Owen Wedgwood of Knottingley Silver, as after a period of rebuilding and a drop down two sections they claimed the Yorkshire title and their place at Harrogate for the first time since 2003.
Their performance of 'The Kingdom of Dragons' saw them just pip crowd favourites South Yorkshire Police to the title in what was a contest full of good quality playing from all 10 competing bands.
Third Section
There was equal delight for a band who has gone through a bit of a lean period of late in the Third Section, as Chapeltown from North Sheffield took the title and their place at Harrogate courtesy of a solid performance of 'Labour & Love'. The success is long overdue too as it is believed the win gave the band their first victory at Bradford since winning the Fourth Section in 1979.
Joining them in Harrogate in September will be Clifton & Lightcliffe.
Fourth Section
It would be hard to imagine any happier players than those of Worsbrough Brass in the Fourth Section, who claimed their first Yorkshire title on just their second appearance at the contest under the baton of John Hopkinson.
Meanwhile, the return of Dinnington Colliery with their forthcoming high profile television series to be aired on Monday night meant that St George's Hall was very nearly full as they took to the stage.
Although they produced a fine account under Jonathan Beatty, there was to be no 'Brassed Off' fairytale climax on this occasion as they just missed out on the title.
Full retrospectives will be published in the next few days, whilst comments on the performances and plenty of pics from Bradford can be seen on 4BR Twitter at: www.twitter.com/­4barsrest
Results:
Championship Section
Sunday 7th March
Draw: 3.30pm
Start: 5.30pm
Adjudicators: Derek Broadbent & C Brian Buckley
Results:
1. Brighouse and Rastrick (Professor David King), 5
2. Carlton Main Frickley Colliery (Philip McCann), 11
3. Rothwell Temperance (David Roberts), 9
4. Black Dyke (Dr Nicholas J. Childs), 3
5. Grimethorpe Colliery (Allan Withington), 6
6. Marsden Silver Prize (Glyn Williams), 4
7. Hepworth (Cookson Homes) (Ian Porthouse), 10
8. Skelmanthorpe (John Roberts), 7
9. Wakefield Metropolitan (Norman Law), 1
10. Powerfuel Hatfield Colliery (John Berryman), 2
11. Stannington (Derek Renshaw), 13
12. Drighlington (Jim Davies), 8
13. Old Silkstone (Chris Hirst), 12
Best Soloist: Kirsty Abbott (Carlton Main)
Adjudicators Award: Steve Walsh (Brighouse & Rastrick)

First Section:
Saturday 6th March
Draw: 1.00pm
Start: 2.30pm approx
Adjudicators: Lynda Nicholson & Kevin Wadsworth
Results:
1. Meltham and Meltham Mills (Stuart Fawcett), 10
2. Hebden Bridge (Roy Curran), 9
3. Cornerstone (Gavin Lamplough), 2
4. Hade Edge (Simon Wood), 7
5. Hammonds Saltaire (Morgan Griffiths), 4
6. City of Sheffield (David Holling), 5
7. Lindley (Paul Andrews), 1
8. Yorkshire Imperial Urquhart Travel (David Nesbitt), 8
9. Kippax (David Lancaster), 3
10. Slaithwaite (Barry Hudson), 6
11. Yorkshire Co-op (Simon Kerwin), 12
12. Holme Silver (Disposables UK Group) (Duncan Beckley), 11
Best Soloist: Ian Plant (Euphonium) Hebden Bridge

Second Section:
Saturday 6th March
Draw: 9.00am
Start: 10.30am
Adjudicators: C. Brian Buckley & Steve Pritchard-Jones
Results:
1. Knottingley (Dr Owen Wedgwood), 7
2. South Yorkshire Police (Leigh Baker), 2
3. Grange Moor (Mark Bentham), 8
4. Rockingham (Roland Spencer), 6
5. Garforth (Steven Bailey), 10
6. Frickley/South Elmsall (David Nichols), 3
7. Barnsley Building Society (Rob Straw), 1
8. Strata (David Hirst), 9
9. Dodworth Colliery M.W. (Eliot J. Darwin), 4
10. Emley (Garry Hallas), 5
Horbury Victoria (Duncan Beckley), Withdrawn
Best Soloist: Flugel, Knottingly Silver

Third Section:
Sunday 7th March
Draw: 8.00am
Start: 9.30am
Adjudicators: Lynda Nicholson & Alan Morrison
Results:
1. Chapeltown (Andrew Dennis), 2
2. Clifton & Lightcliffe (John Clay), 11
3. Wetherby & District Silver (Alan Seymour), 1
4. Crofton Silver (Tim Sidwell), 12
5. Elland (James Shepherd), 8
6. Gawthorpe Brass '85' (John Edward), 3
7. West Yorkshire Police (Captain Gary Clegg), 4
8. Skelmanthorpe 'B' (Philip Garlick), 7
9. Maltby Miners Welfare (Terry Clifford), 9
10. Lofthouse 2000 (Andrew Whitaker), 5
11. Gawthorpe (Stephen Bradnum), 10
12. Armthorpe Elmfield (Haydn Griffiths MBE), 6
Best Soloist: Andrew Yeomans (Solo cornet) Wetherby & District Silver

Fourth Section:
Sunday 7th March
Draw: 12.00noon
Start: 1.30pm
Adjudicators: Steve Pritchard-Jones & Philip Sparke
Results:
1. Worsbrough Brass (John K. Hopkinson), 9
2. Dinnington Colliery (Jonathan Beatty), 11
3. Linthwaite (G. Pulleyn), 6
4. Friendly Band (Sowerby Bridge) (Colin Hardy), 10
5. Huddersfield & Ripponden (Tony Jaeger-Fozard), 2
6. Thurcroft (Ken Vernon), 1
7. Barnsley Metropolitan (Alex Francis), 8
8. Deepcarr (Gavin Somerset), 3
9. Oughtibridge (Alan Coe), 4
10. Wilsden (Ken Lee), 7
11. Clifton & Lightcliffe 'B' (John Clay), 12
12. Haworth (Charles Hindmarsh), 5
Youngest Player: Matthew Lawrence (aged 8) Friendly Band
Best Soloist: Andrew Stevenson (cornet) Thurcroft Welfare
4barsrest Classifieds
Barnsley Brass
Opportunities for euphonium / baritone players. Rehearsals with Musical Director William Rushworth, are Monday and Thursday 8...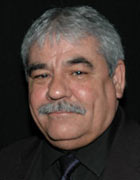 Stan Lippeatt
BA, LRSM
Conductor, adjudicator, tutor