Death of Maurice Murphy
28-Oct-2010
The death has been announced of Maurice Murphy MBE.

---
The death has been announced of former Black Dyke Principal Cornet player and London Symphony Orchestra Principal Trumpet player, Maurice Murphy. He was 74.
Announcement
The official announcement came on Thursday 28th October on the London Symphony Orchestra's website.
In 2007, Maurice Murphy retired from the LSO after 30 years as its Principal Trumpet—a career that had seen him become regarded as one of the world's truly great orchestral trumpet players.
Exceptional potential
Born in Hammersmith in London, his family moved to the North East, where the young cornet player soon showed exceptional potential. He went on to become All England Juvenile Solo Champion in 1947 and was the first principal cornet of the National Youth Brass Band of Great Britain.
Formative years
His formative playing years came with the Crookhall and Harton Colliery Bands before a move to Bradford saw him join the YEWCO Works Band, and on its demise a further move to Fairey.
He was appointed principal cornet of Black Dyke in 1957—a position he held, regarded as the finest cornet player of his generation, until 1962.
He was a member of the Black Dyke band that memorably won the 1959 and 1961 National Championships of Great Britain, as well as the 1957 British Open.
Orchestral roles
In 1962, he left the band to become Principal Trumpet of the BBC Northern Orchestra and after 15 years service, joined the London Symphony Orchestra in the same capacity—a role that he made his own over the following 30 years.
'In 2008 he received the Honorary Award of the International Trumpet Guild, given to those who have made extraordinary contributions to the art of trumpet playing'

~ 4BR
Spectacular return
In 1974 he made a spectacular return to the brass band movement, when he delivered a quite stunning performance of the world premiere of the Ernest Tomlinson 'Cornet Concerto' at the National Championship Gala Concert, accompanied by his former band, Black Dyke.
In the following years his reputation as one of the world's leading orchestral trumpet players was confirmed with equally stunning performances on repertoire as varied as Mahler and Strauss to the film scores of American composer John Williams—of which his playing on the main 'Star Wars' theme music reached an audience of hundreds of millions—even if they didn't know just who was thrilling them with their playing as the blockbuster films unfolded before them in cinemas all over the world.
2009 return
In 2009 he returned to the brass band movement again, to present the All England Masters Dedicated Service Award to his great life long friend Richard Evans.
In a few days time the London Symphony Orchestra will be on tour in Germany, where conducted by Frank Strobel they will undertake a series of concerts featuring the music of John Williams.
Maurice Murphy's amazing trumpet playing was featured on many of the blockbuster films Williams wrote for, including 'Star Wars', 'Superman' and 'Indiana Jones'.
Extraordinary contribution
In 2008 he received the Honorary Award of the International Trumpet Guild, given to those who have made extraordinary contributions to the art of trumpet playing.
MBE
He was appointed Member of the Order of the British Empire (MBE) in the 2010 New Year Honours List.
Interviews
A podcast interview with Maurice Murphy can be heard at the LSO website at: http:/­/­lso.co.uk/­home/
4BR's interview with Maurice Murphy and Richard Evans at the 2009 All England Masters Championship can be heard at:
http:/­/­www.4barsrest.com/­news/­detail.asp?year=2009&filter=Media&offset=75&id=9924
4barsrest Classifieds
Milton Keynes Brass
MK Brass would be pleased to welcome cornet and Bass players into our midst. We rehearse on Tuesday evenings in Loughton, MK...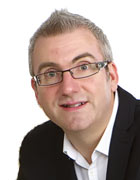 Ian Porthouse

Cornet soloist, clinician, conductor and adjudicator