Results: 2008 English Nationals
28-Jun-2008
Full results of the 2008 English National Championships from Preston's Guild Hall.

---
Adjudicators:
David Read, Nigel Boddice, Chris Wormald
Test piece:
Infinity, Robert Redhead
Full Results:
1. Grimethorpe Colliery, Allan Withington, 8
2. Black Dyke, Dr Nicholas Childs, 14
3. Brighouse and Rastrick, Alan Morrison, 13
4. Mount Charles, Andrew Duncan, 9
5. Fodens Richardson, Garry Cutt, 10
6. Hepworth (Cookson Homes), Ian Porthouse, 4
7. Rothwell Temperance,David Roberts, 11
8. Leyland, Jason Katsikaris, 5
9. Fairey, Philip Chalk, 2
10. Reg Vardy, Steve Malcolm, 15
11. YBS Band, Morgan Griffiths, 6
12. PolySteel, Philip Harper, 12
13. Carlton Main Frickley Colliery, Russell Gray, 7
14. Redbridge, Jeremy Wise, 3
15. Fishburn, Ray Farr, 1
Best instrumentalist: Soprano, Kevin Crockford, Grimethorpe
Youngest player: Matthew Shaw [16], Hepworth
---

Featuring Black Dyke, cory and more...

Featuring all five set work test pieces
for next year's Regional Championships



4barsrest Classifieds
Chapeltown Silver Prize Band
2nd Section Yorkshire Area Champions require a kit percussionist to join their dynamic team. We have a varied programme of c...
ODBBA Brass Festival
Date: 26-Apr-2015
Venue: Marlborough School, Shipton Road, Woodstock, Oxford OX1 4LT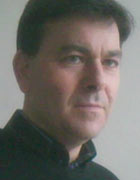 Howard J Evans
MA (Dist), Mus.B (hons), ARCM (hons), LRAM, LTCL, PGCE
Conductor, composer, arranger, tutor and pianist