/Vision: Interview with Eikanger Bjorsvik Musikklag.
Sat, 3 May 2014 10:07:58 GMT
4BR Editor Iwan Fox talks to MD Prof David King and members of Norwegian champion Eikanger Bjorsvik following their performance of 'Goldberg 2012' in Perth.
4barsrest Classifieds
Coleshill Town Band
Coleshill Town Band (4th section) are looking for an enthusiastic conductor to continue the development of this friendly, suc...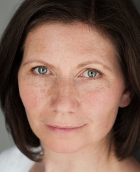 Sarah Groarke-Booth
BA (Hons) MA
Conductor, Adjudicator, Compere, Actor