/Vision: Interview with the Youth Brass Band of Upper Austria
Sat, 30 Aug 2014 09:46:55 GMT
4BR Editor Iwan Fox talks to the young players of the Youth Brass Band of Upper Austria as they stop off at Tredegar on their UK tour.
4barsrest Classifieds
Foss Dyke Band
SOP, 2ND EUPHONIUM AND Bb BASS REQUIRED IN TIME FOR AREA! We are a 2nd section band based in Lincolnshire. We rehearse in our...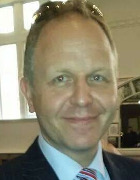 David Barringer
BMus(Homs)
Conductor and Adjudicator