National Championships 2004 - Harrogate - Adjudicators
7-Sep-2004
We take a closer look at the men in box for this year's Nationals in Harrogate.
---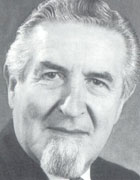 C. Brian Buckley
Brian holds regular appointments at major brass and wind band festivals throughout the United Kingdom, including the National and Pontins Championship Contests; these are an integral part of his busy schedule.
Holding Conducting, Performing and Teacher Diplomas, Brian is a busy, widely travelled and experienced adjudicator and examiner. He is at present, the only member of the Association that has just been elected an Executive member of the Council of the Association of Brass Band Adjudicators (ABBA) and who lives in Wales. He is also the Chairman of the N.A.B.B.C. (Wales Area).
For the past fifteen years, Brian has enjoyed the challenges of freelance conducting – a situation that has been strongly by his demanding and continuing role as a leading Consultant in Water Sciences and Risk Management.
Since taking up the baton I 1968, Brian has focused his attention on bands mainly within Wales and the West Country and has been extremely successful. Promotion form the lower sections through to the Championship Section status in successive years, collecting National honours en route has become the norm.
From his early teens, Brian established a sound reputation as a cornet and trumpet soloist of quality having occupied the Principal Cornet chair with one of Wales' leading bands – Tredegar – for almost 25 years. One of the early products of the Youth Music policy in Wales much of his time is taken up with steering and acting as mentor to aspiring young musicians, to stimulate and benchmark their progress both musically and technically.
---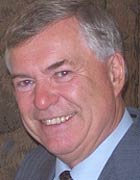 Colin Hardy
Colin began playing at Highfield School under Elizabeth Lumb and Arthur Atkinson before moving to Gomersal Mills Band, during this time he became a member of the National Youth Band for 5 years and in that time achieved both principal baritone and principal trombone. He has played in various championship Bands, 2 years in Crossley's Carpets, 4 years in Brighouse and Rastrick followed by 12 years in Black Dyke Mills Band with whom he won 4 National Championships, 4 British Opens (including one Hat Trick and one Double) as well as touring the US, Canada, Switzerland, Holland and France. Also during this time he was also a regular member of the Virtuoso Band.
In 1983 he became the conductor of the Drighlington Band and during his 10 year reign took them from the Fourth Section to the championship section in 7 years, a record of which he is justifiably proud. During this time they qualified for the National Finals on 4 occasions winning both the 4th and 3rd Sections in consecutive years. In addition to this they won the 4th, 3rd and 2nd Sections of the Pontins Finals in consecutive years. In 1993 he left the band to concentrate on his business and freelance work.
For nearly 30 years Colin worked in the music business selling brass band instruments and music for Barratts, Kitchens of Leeds and until recently, his own business, Band Supplies Leeds, from which he has now retired.
His most recent pride and joy is being a member of the 'Kings of Brass', who gave regular Concerts and have made 3 CDs.
He now concentrates on freelance conducting and adjudicating and is on the official federation panel of Nationals Adjudicators as well as being a member of the Association of Brass Band Adjudicators. Colin has adjudicated at many Area
contests and the National Finals as well as local Contests in England, Scotland, Ireland and Wales. He recently adjudicated at a music festival and is also on the Pontins and CISWO official lists. In his spare time he is the national treasurer of the NABBC.
---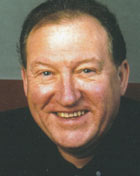 John Maines
John started his playing career with the Wigan Boys Club Band and the Cammell Laird Band in Birkenhead. Some of his playing career was spent in Cornwall with St.Austell and Bodmin bands where he quickly made his mark with a succession of competition victories at solo competitions throughout the South West. It was at that time that he gained the title of Champion Trombone Player of Great Britain on three successive occasions. One of only two players ever to achieve a hat-trick in this event.
After playing solo trombone with the Stanshawe (Bristol) and Fairey Engineering bands with whom he also held the post of principal trombone with Harry Mortimer's Men o' Brass, he became principal trombone with the Black Dyke Mills Band. With this famous band he won many major titles including a hat trick of European Championships and toured such countries as Holland, Switzerland, Spain and Japan.
Since 1979 he has been a music tutor for the National Youth Brass Band of Great Britain and is a Council member of the organisation.
John is a member of the National Association of Brass Band Adjudicators and regularly adjudicates both at home and abroad. He travels extensively in Europe taking him to such places as Belgium, Holland, Luxembourg and Denmark where he takes part in various musical activities including the direction of the National Youth Band of Denmark.
John is in great demand as a conductor in the UK directing many of our finest bands, as well as undertaking the role of Master of Ceremonies at many of the country's prestigious events such as The National Youth Band Championships, The Great Northern Brass Arts Festival, The Harry Mortimer Centenary Concert and acting as compere for many of the world's finest bands.
John writes as a critic for the weekly journal the British Bandsman, and has taken part in many recordings for CD, Radio and Television. In addition to his everyday banding activities John is the presenter of the long running BBC weekly band programme "GMR Brass".
---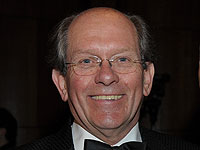 Frank Renton
Born in 1939, Frank was brought up in Yorkshire. He began to study the piano at age seven, and had his first trumpet lesson on his tenth birthday.
Frank first earned a living as a professional trumpet-player, gaining conducting experience where possible. In 1967 he won a Competition for Young Conductors at the Edinburgh Festival. Appointments followed in Germany and in Singapore, where he conducted the first performances of the country's fledgling symphony orchestra. He also worked throughout the Far East.

After his return to England in the mid-70s, Frank variously ran a music school in York, played with Versatile Brass, and eventually began working with the BBC Concert and Radio Orchestras. He also worked with the famed Grimethorpe Colliery Band.

In 1985 Frank returned to London to become Principal Conductor of the Royal Artillery Orchestra, London's oldest professional orchestra. For three years Frank and the Orchestra toured the country giving concerts in venues large and small, and to all kinds of audiences.

In 1988 he was appointed Principal Conductor of the British Concert Orchestra after critically acclaimed recordings with the American soprano Carol Vaness. He also began to broadcast regularly on BBC Radio, writing and presenting his own musical programmes. In 1992 he made the decision to concentrate entirely on conducting and broadcasting.
He is a member of the Worshipful Company of Musicians, and in 1989 became a Freeman of the City of London.
He remains one of the leading freelance Musical Directors in the UK, working with many of the very best brass bands in the country, whilst his high profile presentation of BBC Radion 2 Listen to the Band has given the programme new life and vitality.
---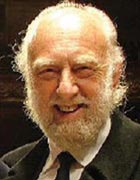 Richard Evans
Richard Evans is one of the most colourful and flamboyant characters on the British brass band scene today. With a unique ability to instil pride and passion into every player, he is ultimately the driving force behind each band he conducts.
Born in Aldershot, the son of a regular soldier, he spent his first two years of his life in India. On return to England, the family moved to Preston Lancashire. It was in nearby Leyland that he was introduced to the cornet with the British Legion Band. Within three years Richard was the founder member of the National Youth Brass Band, becoming principal cornet under the direction of the late, great Harry Mortimer, OBE, CBE. Leaving his first band, he moved to the Leyland Motors Band (the original forerunner of the JJB Sports Leyland Band) and studied under founding fathers Harold Moss and William Haydock.
National Service took Richard to Berlin, and on return to civilian life, he spent two years with the Black Dyke Mills Band. However, it was to the art of conducting that Richard was to carve a brilliant career. Upon graduation from the Royal Northern School of Music, he began full time teaching and worked as a freelance trumpet player with the BBC Northern Symphony Orchestra, the Manchester Mozart Orchestra, Syd Lawrence, and many other famous ensembles. During this period his conducting skills were being perfected in a vast theatre of experience, including brass bands, choral societies, and the directions of opera. 1975 was to provide the milestone in Richard's career that would take him to the very top of his profession. While conducting Wigan Cecilian Choral Society, he was asked to audition for the position of Musical Director with the Wingates Temperance Band. He accepted the position and within three months he had won the British Open Championships at his very first attempt! 1976 saw him moving to the Fairey Engineering Band, continuing to gain a reputation for flair and innovative musical direction to the highest standard.
At the beginning of 1978, Richard was recruited to rebuild the Leyland Vehicles Band with the specific remit of achieving the Championship status within three years. The band made history with their meteoric rise through the brass band super league and their name changes, Leyland DAF, BNFL, JJB Sports Leyland Band, and finally Leyland Band.
Richard's prowess as conductor, teacher, adjudicator and movement leader was rewarded in 1986 when he was the recipient of the J.Henry Iles Medal presented by the Worshipful Company of Musicians of the City of London. He has worked with Bands all over the world, Japan, USA, New Zealand, Norway, Switzerland, Holland, Belgium and Denmark. He proudly holds the post of Musical Director of the National Youth Brass Band of Scotland.
Although Richard Evans has reached the pinnacle of his success, he is not content to rest with past achievements. His personal quest is to provide the foundations for the continual growth of the British brass band culture through his established BA (Hons) course in Band Studies at Accrington & Rossendale College and a Discussion Forum to safeguard the shape of the future path of brass band music. He remains one of the most charismatic and dynamic conductors within Britain today.
---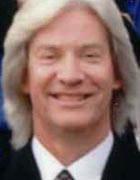 Tony Swainson

Tony came from the ranks of the Salvation Army, based at the Chester le Street Corps in the north east of England. In his youth he was in frequent demand as a euphonium soloist on the S. A. circuit before being accepted as a trombonist at the Royal Manchester College of Music (now the R.N.C.M). The switch to tuba was a natural one and he made his professional debut with the Halle Orchestra in 1968. He was appointed principal Tuba with the BBC Scottish Symphony Orchestra 3 years later where he remained until December 1997 when he decided to relinquish his position in order to develop his career as a conductor, composer and teacher.
Tony has enjoyed considerable success conducting all of Scotland's best bands as well as several in England and Norway, with frequent appearances at all of the major contests throughout Great Britain and Scandinavia. He also directed professional string and wind ensembles for the BBC and has several TV, radio and commercial recordings to his credit.
Tony's teaching activities focus on the Royal Scottish Academy of Music and Drama where he is Professor of Tuba. In addition, Tony frequently directs the Academy's various wind and brass ensembles. Elsewhere he is a regular tutor on the National Youth Orchestra of Scotland's residential courses and in recent years has been Director of it's Easter repertoire course.
Tony has been associated with the Bon Accord Silver Band since early 1999 and has been instrumental in its huge success over the last few years. In that time he has twice led the band to victory in their section at the Scottish Championships, and in both cases we have progressed on to represent Scotland at the National Finals.
---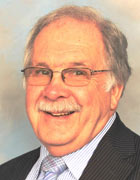 Alan Hope
Alan Hope has been involved in the brass band movement for as long as he cares to remember. A former euphonium player in his native North East he took up playing the bass trombone while in the Royal Air Force. Alan started conducting in the 1970's and after success with a number of lower section bands he moved into the Championship Section where, for a period of fifteen years, he conducted a number of bands with considerable success. He has over the years been involved as player and conductor of many of the bands in the North of England.
A former teacher in Sunderland, he has experienced brass banding at all levels, having been involved with the School's band movement and also with the musical education of many hundreds of pupils. He was for some years the conductor of the North Regional Youth Band.
Alan has been involved with band administration for many years and has been the North of England Regional Secretary of the National Contesting Council and Chairman of the Music Selection Panel for the National Championships.
He is in demand as an adjudicator and has in recent years adjudicated at many Regional Contests, National Finals, CISWO Finals and Association Contests all over Great Britain.
Alan is a member of the Association of Brass Band Adjudicators and is on the list of Apporoved National Adjudicators.
---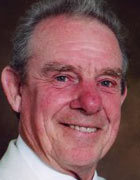 Derek Broadbent
Derek commenced playing the cornet at the age of 9 with the Thornton Cleveleys Silver Band. After a services career spanning almost nine years, during which time he studied at Kneller Hall, the Royal Military School of Music, he returned to civilian life as a professional arranger.He returned to the world of brass bands as a conductor in 1966 and in 1973 became Resident conductor of the internationally famous Brighouse and Rastrick Band.In his ten years with Brighouse, Derek enjoyed enormous success and in 1980 conduction them to a premier place in the National Championships. He was also responsible for their chart topping success of "The Floral Dance".
In 1984 he moved to the equally famous Black Dyke Mills Band and played an integral part in their 1985 "Grand Slam", a year which saw them take every major title in brass band contesting. Since 1990 Derek has worked as a freelance conductor, composer, arranger and adjudicator not only in the United Kingdom but all over the world. He was also Associate Professional Conductor with the Williams Fairey Band who also won every major title in the years 1993/1994.
His association with the Manx Youth Band commenced in 1984 and has been relatively unbroken ever since. He conducted the band on their successful tour of New Zealand's North Island in 1990 as Ian Clague was unavailable owing to the illness of his father. Apart from composing the Youth Band's signature March, Derek has also produced two major works commissioned by the Douglas Corporation "Music for a Centenary" for the 1996 Centenary of the Corporation and "Millennium Fanfare and Variations" premiered in 1999, both these works being for Band and Choir.
Derek now spends much of his time training bands all over the globe. Much of his time is devoted to the youth of the brass band movement.He is also the Music Editor for Wright and Round Ltd. and in 1988 was awarded the prestigious Isle's Medal from the Worshipful Company of Musicians for his services to brass music and youth education.