2005 Butlins Mineworkers Championships - Preview: Championship Section
19-Jan-2005
10 bands will be taking the stage on the weekend to impress on the set work and entertainment programmes they have had to prepare in the hope they can get their hands on the whooping great £5000 top prize.
---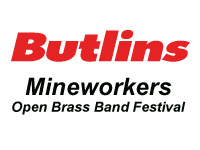 Championship Section:
22nd and 23rd January
Venue: Centre Stage
Adjudicators: Dr Roy Newsome and David Read (Saturday only)
David Read and John Maines (Sunday only)
Draw Time: 9.00am (Sat and Sun)
Start: 10.30am (Sat) 10.00am (Sun)

Test Piece: Harmony Music - Philip Sparke
This should prove to be a very hard fought event for the top prize of a very nice fat cheque of £5,000. 10 bands from as far afield as Cornwall, London, the Midlands and Yorkshire will do battle over the two legged contest which incorporates a set test section and an entertainment section to give the overall winner. Last year Desford took the honours, and they are back again to try once more, but they are faced with some pretty good contenders for the title.
The set work is Philip Sparke's fiendishly difficult 'Harmony Music' – a real test piece if ever there was one. Commissioned for the National Finals of 1987 it is a real toured force for bands, with very exacting technical passages and flowing musical lines combined to test everyone (including the MD) to the full. Euphonium players in particular will not be relishing their moment in the spotlight for sure, but there are also some exceptionally difficult parts for cornet, soprano and tenor horn. There are hints, nods and winks to everyone from Maurice Ravel to Gilbert Vinter in the complex and highly enjoyable score and the tempos range from the sublime to the faintly ridiculous in places. When it is thundering along though and being played very well, it is a piece that can take the breath away.
If the bands have been putting the work in then a top notch performance here could well set them selves up for the entertainment programme that is set for the following day. Last year Desford managed to head the listings in both sections with a fine set work rendition of 'Judges of the Secret Court' and followed by a very enjoyable mixed programme that found favour wit the judges themselves, Dr Roy Newsome and Barry Thompson.
The secret for success here then is two fold: Put in a cracker on the test piece, but keep enough in reserve (and in the lips) to entertain and pick up the points the following day. It is harder than it seems. This year the judges to impress are once again Roy Newsome who is joined by David Read and then John Maines, so trying to win points by a bit of ill conceived flannel will surely be spotted a mile away.
---
The competing bands: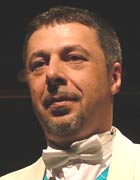 Aveley and Newham
Conductor: Nigel Taken
4BR Ranking: 39
Principal Players:
Principal Cornet: Cliff Pask
Principal Euphonium: Russell Davies
Soprano: Andrew Bannister
Solo Horn: Trevor Foster
Flugel: Dave Thomas
Solo Trombone: Paul Yarrow

2005 is going to be one of the most important years in the recent history of the Londoners for sure – although we did day that twelve months ago. Some things do not change though, and their inability to impose themselves on the Regional contest over the past couple of years has seen them fail to make it to the Royal Albert Hall, whilst they haven't been able to up their form enough to make it to the British Open. Are they a band on the slide?
They finished 2004 with a disappointing 12th place at the Scottish Open (although their peak in 2004 was 7th at the Masters), and on that performance there was little indication that 2005 was going to see a great upturn in fortune, but the Christmas break could have done them wonders. A good result here and then in Yeovil (where they have shown they can enetertain) in a few weeks time and things could be set up for the Regional Championships, London and beyond. We will wait and see.
---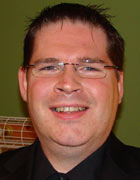 BT
Conductor: Michael Fowles
4BR Ranking: 47
Principal Players:
Principal Cornet: Peter Shaw
Euphonium: Jamie Meredith
Trombone: Phil Shatliff
Horn: Helen Varley
Flugel: Becky Cunliffe
Soprano: Renate Saele
Looking to build on the form of last year when they ended the year with a well-earned 5th place at the Pontins Championships. BT are a hard working outfit that have benefited from the direction of Michael Fowles and 2004 saw them come a well merited 5th place at the difficult North West Regionals at Blackpool.
3rd place at the Senior Cup will mean that they are only one step away from the British Open this year, so it would be a huge boost to the confidence if they could do well here this weekend and set them up for the Regionals and the rest of 2005. They haven't really shone on the entertainment stuff in the past, but by all accounts their concerts are great affairs and bring the house down for their sponsors. Can they do that here though?
---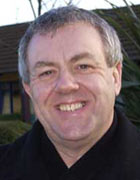 Carlton Main Frickley Colliery
Conductor: Brian Grant
4BR Ranking: 23
Principal Players:
Principal Cornet: Kirsty Abbotts
Principal Euphonium: Ciaran Young
Soprano: Clare Taylor
Solo Horn: Kate Eggleshaw
Flugel: Bridget Scott
Solo Trombone: Darryl Jackson

The hardworking Carlton Main have a lot to look forward to in 2005, after overcoming huge difficulties in the past twelve months. If they can repeat some of the form that they showed in tantalising glimpses at Spennymoor then they could do very well here, but they will need to up the consistency levels.
Fine players around the stand and a reported good atmosphere in the camp may bode well, and they have the experienced Brian Grant at the helm. Much though will depend on their talisman Kirsty Abbotts, who is one heck of a fine player. If she can inspire the rest of the troops then they could well be in with a big shout.
---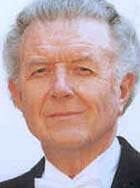 Desford Colliery
Conductor: Major Peter Parkes
4BR Ranking: 21
Principal Players:
Principal Cornet: Dave Smith
Euphonium: Paul Walton
Trombone: Julian Turner
Horn: Murray Borthwick
Flugel: Brian Winter
Soprano: Steve Bailey
Perhaps the clear favourites – but you never quite know with Desford do you? Last time here they were a good length ahead of the rest and came out comfortable winners under Garry Cutt, and they certainly used that success to put themselves back on the road to top level success during 2004.
Fine performances at the Grand Shield and then the Open saw the old Desford back on song, and if they are up for it under the Major they could well enjoy another bumper pay day to keep the troops happy. If it goes well it cold set them up for the Midlands Regionals in a few weeks time as they look to get back to the Royal Albert Hall, but it will be interesting to see what entertainment programme they put together this year.
---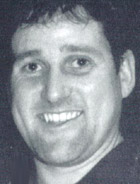 Dobcross Silver
Conductor: Dennis Hadfield
4BR Ranking: 62
Principal Players:
Principal Cornet: Laura Hirst
Euphonium: John Collins
Trombone: Daniel Brooks
Horn: Caroline Tighe
Flugel: Cristina Saunders
Soprano: Darren Jones
Another band on the up. Dobcross and Dennis Hadfield have been making steady progress in the past year or more and they will certainly be looking to carry on the good work of 2004 when they came 7th at the Regionals and then followed it up with the runners up spot at the Senior Trophy in Blackpool.
2005 therefore sees them a step closer to the British Open, but they will have to improve on the form they showed at Pontins late last year when they could only manage 9th place if they are to seriously challenge for the top prize here. Dennis Hadfield is an entertainment in himself, but if he can get a good quality programme to compliment the undoubted hard work that will be put in on the test piece then they could do well.
---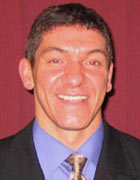 Fishburn
Conductor: Chris Bentham
4BR Ranking: 29
Principal Players:
Principal Cornet: John Gill
Euphonium: Jeff Bell
Trombone: Malclom Gill
Horn: Steven Hardy
Flugel: Patrick Garner
Soprano: Mal Usher
Fishburn recently had the welcome news that a visit to the solicitors had in fact not cost them a penny and they were to receive a financial windfall for the next three years. That will surely give them the boost they need to just up the ante and start to climb back towards to the top level of banding with appearances at the Royal Albert Hall and possibly the British Open.
Not a bad 2004 otherwise, but they would dearly love to pip their rivals next month at the North of England Regional Championships, as well as get to the Open in September. It could start here if they play to top form and bring a quality to their entertainment programme. We know they can play test pieces, but we haven't heard them too often on the funny stuff. Could be interesting.
---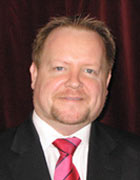 Mount Charles
Conductor: Russell Gray
4BR Ranking: 17
Principal Players:
Principal Cornet: Ian Thomas
Principal Euphonium: Neil Pascoe
Soprano: Jon Small
Solo Horn: Sarah Robins
Flugel: Tim Whitehead
Solo Trombone: Colin Barrett

Are Mount Charles finally in the position to make a lasting challenge for top honours against high class national fields? Last year the answer was 'just about' after they qualified in superb style at the Regional Championships in Torquay for London, but rather fell away for the rest of the year. That was perhaps the high point of 2004 – although they played very well at London to come 7th.
Elsewhere though they were rather disappointing after the start of the year promised so much. After the disaster of Spennymoor though, they will be looking to make a mark here and with Russell Gray at the helm and a good choice of entertainment programme (they were very good under him at Spennymoor in 2003) they could well feature highly.
---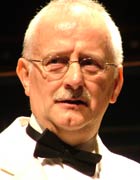 Ransome
Conductor: Graham O'Connor
4BR Ranking: 19
Principal Players:
Principal Cornet: Gary Wyatt
Principal Euphonium: Dave Belshaw
Soprano: David Bird
Solo Horn: George Thackrey
Flugel: Chris North
Solo Trombone: Chris Jeans
Ransome will surely be looking forward to 2005 and a good start to the year here could well set them up for 2005 in fine style. The past twelve months were pretty good – including a fine win at the Senior Cup and 5th place at the Masters, so can they do it here.
Much will depend on what they bring to the entertainment side of things, as in Spennymoor they were distinctly average to say the least. However they do have the players to shine on the test piece and as they showed at Pontins late last year when they were placed third, they have the stamina to make the most of a demanding set work. Graham O' Connor will also be a trump card with his experience, so look out for them if they can put a smile on the entertainment judges faces.
---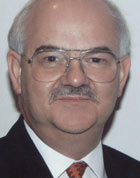 Redbridge
Conductor: Melvin White
4BR Ranking: 50
Principal Players:
Principal Cornet: Ralph Brill
Principal Euphonium: Lisa James
Soprano: Paul Sutton
Solo Horn: Ruth Miller
Flugel: Alan Roberts
Solo Trombone: Suzanne Cordiner

The Londoners will be looking to further consolidate the progress they have made over the past year or so, and will surely be looking to springboard their contesting campaign for 2005 here with a top level result.
Last year was pretty good, what with their hat trick of wins at the Regional Championships, and they showed at London and Cambridge that they were perhaps on the verge of making the step up in class and becoming a top ten contender at the major contests. The Open still eludes them though, and they will need to address that later this year at Blackpool, but they can entertain on their day and with a good group of solid players and a wily old head on the rostrum they could well be up there come results time here this weekend.
---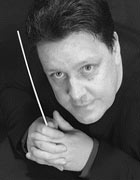 Thoresby Colliery
Conductor: Andy Duncan
4BR Ranking: 69
Principal Players:
Principal Cornet: Martin Battersby
Principal Euphonium: Simon Willis
Soprano: Simon Oates
Solo Horn: Jackie Greensted
Flugel: Matthew Challender
Solo Trombone: Malcolm Portman

If Thorseby are to mount a real challenge here then much could depend on what their MD brings to the stand for them to play in the entertainment half of this contest. He really has some pearlers up his sleeve, and if they use them to the full it could well put them in a very strong position to challenge for the top prize.
Last time here they came third, but in set work terms, 2004 was a bit of a let down with poor returns at the Regionals and at Blackpool at the Senior Cup which saw them get relegated to the Senior Trophy for this year. However, as they showed at Cambridge, when it takes their fancy they can put in a real quality show, so it will be interesting to see how they do here.
---
4BR Prediction:
So who on Sunday night will be celebrating winning the biggest pay out in current brass band contesting then?
We think it could well be a close run thing between a group of four bands, but we opt for Desford Colliery to retain their title, just ahead of a very close pack that should include Mount Charles, Ransome and Redbridge. Making up the top six we think Aveley and Newham and Carlton Main should have enough about them with BT as our dark horses. Saying that though, don't discount any of the rest.
1. Desford Colliery
2. Mount Charles
3. Ransome
4. Redbridge
5. Aveley and Newham
6. Carlton Main Frickley
Dark Horse: BT