2005 Yeovil Entertainment Contest - The runners and riders
2-Feb-2005
We have a look at the 13 bands hoping to take home with them the £2000 top prize from adjudicator Colin Hardy.
---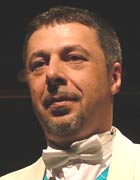 Aveley and Newham
4BR Ranking: 39
Conductor: Nigel Taken
Principal Players:
Principal Cornet: Cliff Pask
Euphonium: Russell Davies
Soprano: Andrew Bannister
Trombone: Paul Yarrow
Horn: Trevor Foster
Flugel: Dave Thomas
Eb Tuba: David Kline
Best Result: Winners in 2001
Last Year: 2nd
Record since 1998:
2004: 2nd (Nigel Taken)
2003: Withdrew
2002: 9th (Nigel Taken)
2001: Winners (Nigel Taken)
2000: 4th (Nigel Taken)
1999: 6th (Nigel Taken)
1998: DNE
Aveley and Newham return once more to Yeovil, although this year they come fresh from winning the 'Most Entertaining Band' title at the Butlins Mineworkers Championships in Skegness. That may sound fine and dandy (and they were very entertaining – especially the MDs waistcoat!), but they only managed to 7th overall and the standard of their actually playing hovered between the average and the decent.
Plenty of quality players though (with last years Best Soloist, Andrew Bannister in the ranks on soprano), so they would have hoped to have sharpened up their act a bit more in time for this contest. If they do play to form then they could well add to the 2001 win, and they should be up in the prizes come results time.
---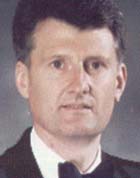 Bodmin
4BR Ranking: 74
Conductor: Major Ian McElligott
Principal Players:
Principal Cornet: Raymond Hardy
Euphonium: David Johnson
Soprano: Sarah Bunting
Trombone: Martin Sanders
Horn: Mick Pickett
Flugel: Caroline Hooper
Eb Tuba: Clive Bunt
Best Result: Winners 1999 and 2000
Last Year: 3rd
Record since 1998:
2004: 3rd (Ian McElligott)
2003: 6th (Steve Sykes)
2002: 2nd (Steve Sykes)
2001: 3rd (Steve Sykes)
2000: Winners (Gareth Pritchard)
1999: Winners (Nicholas Childs)
1998: 5th (Howard Evans)

Bodmin surprised many (including 4BR) last year when they showed the type of form that made them one of the strongest challengers at the contest over the past decade.
Ian McElligott chose a sensible programme that really played to the bands strengths (although we hope that they do not play the march, 'The Waltonian' for a fourth successive year), and although that result last year didn't kickstart their season (they went on to come 11th at the Regionals) the rumours suggest that they are in stronger shape this time around. Another band with still enough talent in the ranks to shine, they could well feature again.
---
Bournemouth Concert
4BR Ranking: 137
Conductor: David Hayward
Principal Players:
Principal Cornet: Roland Wright
Euphonium: Peter Hartley
Soprano: James Cooper
Trombone: Richard Curren
Horn: Phil Randell
Flugel: Steve Rowland
Eb Tuba: Bill Willis
Best Result: 4th 2002
Last Year: 8th
Record since 1998:
2004: 8th (David Hayward)
2003: 5th (Lt Col. Chris Davies)
2002: 4th (Major Chris Davies)
2001: 7th (Leonard Adams)
2000: 9th (Howard Evans)
1999: 5th (Howard Evans)
1998: 14th (Nigel Taken)
Bournemouth return again under the baton of the irrepressible David Hayward, who really does inject enthusiasm and brio into his well chosen entertainment programmes, although they could only manage 8th place in the prize list last year.
Then they played here as a First Section band, and went on to win the West of England Regional Championships in fine style, so they will be looking for a similar boost this time around as they return as a top flight outfit. Plenty of quality in the ranks as well, with the soprano player James Cooper a real star, so look out for them.
---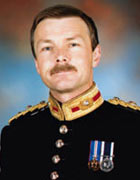 Camborne
4BR Ranking: 33
Conductor: Chris Davies
Principal Players:
Principal Cornet: Chris Leonard
Euphonium: Robert Jose
Soprano: Jeremy Squibb
Trombone: Nick Abbott
Horn: Mark Letcher
Flugel: Andrew Mitchell
Eb Tuba: Timmy Josline
Best Result: Winners 1993
Last Year: 6th
Record since 1998:
2004: 6th (Paul Murrell)
2003: DNE
2002: DNE
2001: DNE
2000: 10th (Leonard Adams)
1999: 3rd (Leonard Adams)
1998: 9th (Leonard Adams)
Camborne returned to the Yeovil Contest last year only to find themselves laden down with the number 1 draw, which resulted in a rather hit and miss performance that saw them come home in 6th place.
That didn't put them off their step though as they then went on to qualify for the National Finals, but they would like to show some decent form here and repeat the victory of 1993 under Derek Greenwood, or the 3rd place of 1999 under Leonard Adams. A band capable of giving strong and muscular performances, but one with plenty of quality players in the ranks. If they bring decent form here they could well feature highly in the prize list.
---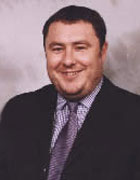 City of Bristol
4BR Ranking: 157
Conductor: Andrew Jones
Principal Players:
Principal Cornet: Danny Winder
Euphonium: Claire Ancell
Soprano: Spencer O'Leary
Trombone: Dave Millington
Horn: Sarah O' Leary
Flugel: Ian Dickinson
Eb Tuba: Hugh Bamford
Best Result: N/A
Last Year: N/A
Record since 1998: Debut this year.
A debut this year for the City of Bristol Band, who will be conducted by the talented Welshman Andrew Jones. This is a band that has been making steady progress up through the contesting ranks, and last year they showed that they would not be out of their depth against this standard of opposition when they came 7th at the Regional Championships in Torquay.
They put in solid entertainment show as well and late last year they came a decent 5th place at the Wychavon Contest. Not winners perhaps, but a band more than capable of making a mark.
---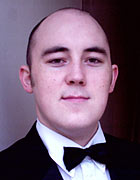 Cwmaman Institute
4BR Ranking: 25
Conductor: Jonathon Corry
Principal Players:
Principal Cornet: Tim Malpas
Euphonium: Gareth Maidment
Soprano: Gary Davies
Trombone: Steve Howells
Horn: Gareth Davies (borrowed)
Flugel: Rhian Hills
Eb Tuba: Jeremy Rugman
Best Result:N/A
Last Year: N/A
Record since 1998: Debut this year.

A welcome debut for the Welsh band who showed in 2004 that they were still more than capable of putting in quality shows at the highest level. They may have now lost their place at the British Open, but they did put in a decent show in Birmingham and again at the National Finals in London.
Plenty of talent in the ranks and it is nice to see a young and talented MD in the shape of Jonathon Corry heading their assault. If they click then they could well be strong contenders.
---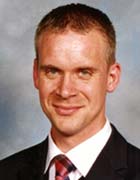 Flowers
4BR Ranking: 18
Conductor: Philip Harper
Principal Players:
Principal Cornet: Chris Howley
Euphonium: Andy Hicks
Soprano: Martin Britt
Trombone: Andrew Norman
Horn: Richard Knight
Flugel: Julia Telling
Eb Tuba: Stewart Baglin
Best Result: Winners in 2003, 2004
Last Year: Winners
Record since 1998:
2004: Winners (Philip Harper)
2003: Winners (Philip Harper)
2002: 3rd (Philip Harper)
2001: 2nd (Philip Harper)
2000: DNE
1999: 11th (Michael Fowles)
1998: 2nd (David Williams)
The pre contest favourites for sure, as Philip Harper once more brings his very individual brand of entertainment to Yeovil for the fifth time. He doesn't get it wrong too often either as his record shows and the audience at the Octagon can once again look forward to plenty of high class arrangements and quality playing.
Last year they were a good head and shoulders above the rest, but this time could be a bit different, and the band would dearly love to boast that at the end of 2005 that they used a good result here to do well at the Regional Championships (they were 6th last year) and at the Grand Shield. 2005 is an important year for Flowers, and it all starts here.
---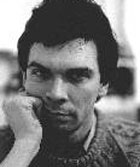 Harrogate
4BR Ranking: 106
Conductor: David Lancaster
Principal Players:
Principal Cornet: Robert Illsley
Euphonium: Adrian Lowes
Soprano: Jo Campbell
Trombone: Daniel Dickinson
Horn: Elizabeth Rochester
Flugel: Lynne Stobbart
Eb Tuba: Gavin Holman
Best Result: N/A
Last Year: N/A
Record since 1998: Debut this year.
Harrogate make their debut at the Yeovil contest this year, and they will be keen to make a mark for sure after making the long trip down from the North. David Lancaster has been in charge of the band for a decade now, and in that time he has developed them into a solid championship level outfit.
They will need to play to top form if they are to make an impression against this field though, and will have to improve on the form that saw them come 4th at the Marlow Contest in November last year.
---
Kidlington Concert
4BR Ranking: 172
Conductor: Catherine Underwood
Principal Players:
Principal Cornet: Nigel Membury
Euphonium: Andrew Rigby
Soprano: Alex Lakeland
Trombone: Rob Marsh
Horn: Jeff Raymont
Flugel: Dick Cox
Eb Tuba: Ian Lovell-Meade
Best Result: 7th in 2003
Last Year: 12th
Record since 1998:
2004: 12th (Catherine Underwood)
2003: 7th (Catherine Underwood)
2002: DNE
2001: 10th (Catherine Underwood)
2000: 11th (Catherine Underwood)
1999: DNE
1998: DNE
Catherine Underwood returns once more with Kidlington, and they will be hoping to improve on the showing of a twelve month ago when they were rather disappointing and came home in 12th place.
That was a performance that never really got going from the word go, but they did show plenty of evidence that they were moving in the right direction and went on to come 5th at the London Regional Championships in Stevenage and rounded off the year with 6th place at Wychavon. Another solid account may well be on the cards.
---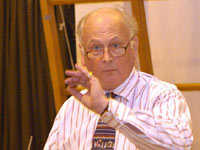 St. Austell
4BR Ranking: 119
Conductor: David Loukes
Principal Players:
Principal Cornet: Hannah Hawkins
Euphonium: Kevin Ackford
Soprano: Rachael Whittaker
Trombone: Graham Hooper
Horn: Becky McCarthy
Flugel: Leanne Harris
Eb Tuba: Dave Coad
Best Result: Winners in 1981 and 1983
Last Year: 7th
Record since 1998:
2004: 7th (David Loukes)
2003: DNE
2002: DNE
2001: DNE
2000: DNE
1999: 13th (Chris North)
1998: DNE
St. Austell put in a fine account last year to come 7th here, especially as they are still one of the youngest bands around in the top section. David Loukes has been doing sterling work with the band and a twelve month on he should come here confident that his maturing band can make even more of a mark.
Their programme last year just lacked stamina, but they did showcase a lovely soprano player, and used the experience to come 5th at the Regionals. Maybe not quite ready to repeat the wins of 181 and 1983, but good enough to more than make a mark here if they perform well.
---
Staffordshire
4BR Ranking: 37
Conductor: David Morgan
Principal Players:
Principal Cornet: Paul White
Euphonium: Mark Glover
Soprano: Andy Jennings
Trombone: N/K
Horn: Tracey White
Flugel: Jo Todd
Eb Tuba: Ben Gernon
Best Result:
Last Year: N/A
Record since 1998:
2003: DNE
2002: DNE
2001: DNE
2000: DNE
1999: DNE
1998: DNE
Staffordshire return to the Yeovil contest for the first time since 1993, when they came 14th under the baton of Andy Culshaw. They also return as one of the form bands of 2004, and they will certainly be looking to maintain the form that saw them appear at the National Finals as well as win the Pontins and Senior Trophy titles to boot.
No Steve Bastable at the helm though, although that shouldn't dent their confidence, and with a solid core of experienced players and some very classy soloists they should provide a stern assault on the title if they can put together a top class entertainment programme. Ones to watch out for.
---
SWT Woodfalls
4BR Ranking: 31
Conductor: David Barringer
Principal Players:
Principal Cornet: Barbara Camps
Euphonium: Lawrence Butchart
Soprano: Mark Pye
Trombone: Scott Stewart
Horn: Trish Chislett
Flugel: Chantel Pye
Eb Tuba: Terry Cawte
Best Result: 3rd in 2003
Last Year: 4th

Record since 1998:
2004: 4th (Jonathan Camps)
2003: 3rd (Jonathan Camps)
2002: 6th (Jonathan Camps)
2001: DNE
2000: DNE
1999: DNE
1998: 12th (Melvin White)
SWT Woodfalls have never quite hit upon a winning formula here over the past few years, even though on paper they have been one of the strongest bands, and the last three years in particular has highlighted that.
Last year they came 4th with a performance plagued by inconsistency and if they can resolve that they should feature highly and give their year the boost it needs if they are also to claim a qualification spot at Torquay. The quality is there, (the main solo players in particular are very good indeed) but is the consistency there as well under the new MD David Barringer?
---
Tongwynlais Temperance
4BR Ranking: 32
Conductor: Bryn James
Principal Players:
Principal Cornet: Duncan Broadley
Euphonium: Martyn Patterson
Soprano: Gareth Davies
Trombone: George Davidson
Horn: Byron Tucker
Flugel: Eve Nixon
Eb Tuba: Richard Killen
Best Result:
Last Year: Withdrew
Record since 1998:
2004: Withdrew
Tongwynlais Temperance make their overdue debut here this year after withdrawing from the contest a twelve month ago. They do however come to the contest full of confidence under the baton of Bryn James after a very successful 2004 in which they not only won the Welsh League title, but also came runners up at the Pontins Championships in Prestatyn behind Staffordshire.
A lot of talented players in the ranks and a fine MD, but they will be looking to improve on the entertainment form they showed at Wychavon last September when they could only come 7th whilst they will also be looking for a good result here ahead of the Welsh Regional Championships in March where they came 6th last year. A possible dark horse though.