2005 British Open Championships - The Conductors Records
12-Sep-2005
4BR looks at the track records of the 18 men who will take to the stage this year to try and get their name on the most famous trophy in the banding world.
---
18 men (no women again) will take the stage at Symphony Hall this year to try and become the winning conductor of the 2005 British Open Champions. Eighteen of them will fail, and only one will get his name etched into brass band history for all eternity - but all will take the stage with sure-fire confidence that 2005 will be their year.

Of the 18 on show, 6 have tasted victory before - MDs, R. Childs, Renton, Parkes, Cutt, Gourlay and King have each had their moment in the sun here. Of those who conducted here last year, Messrs, Grant, Hudson, Weeks, Hinckley, McElligott and Gray are missing whilst Simon Stonehouse, Michael J. Garasi, Philip Chalk and Mark Bentham are making their first curtain call.

Some of the non-winning MDs up to now have come close, but all will believe it is their destiny to win.
Who will it be then, and who has the best records here? This is what we turned up in our research. It makes for interesting reading.

---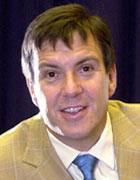 Dr. Nicholas Childs
Black Dyke

Made his debut with Tredegar in 1994 and has come close on four occasions since. He holds the curious record of four second places with three different bands (Tredegar, Fodens and Dyke) since his debut on "Salamander" and this year will be his twelth appearance.

Eight prize winning performances to his name already on the record is an impressive return, but what would he give to pick up that trophy and take the title back to Queensbury.

Record:
12th appearance
No Wins:
4 Seconds: 1996, 1998, 2000, 2001
2 Thirds: 2002, 2003
1 Fifth: 1999
1 Sixth: 2004
3 times unplaced: 1994 (16th), 1995 (13th), 1997 (9th)

Bands taken at the Open:
Tredegar: 1994, 1995, 1996
Fodens Courtois: 1997, 1998, 1999
Black Dyke: 2000, 2001, 2002, 2003, 2004, 2005
---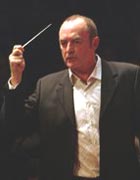 Allan Withington
Grimethorpe Colliery (UK Coal)

Made his debut as far back as 1991, but in 14 attempts so far he has won only a 3rd, three 4ths and a 6th to his name – the rest have been far out. The early years were the struggle for him at the contest with Brighouse but in the last few years he has seemed to have got to grips with the recipe for success, although last year so him direct a weakened Fairey's.

If he wins with Grimethorpe he will become the first man to complete the "Grand Slam" of all major titles as a conductor.

Record:
15th appearance
No Wins:
1 Third: 1998
3 Fourth: 1999, 2002, 2003
1 Sixth: 1995
9 times unplaced: 1991 (16th), 1992 (15th), 1993 (10th), 1994 (11th), 1996 (20th), 1997 (10th), 2000 (12th), 2001 (8th), 2004 (12th)

Bands taken at the Open:
Brighouse and Rastrick: 1991, 1992, 1993, 1994, 1995, 1996, 1997, 1998, 1999, 2000, 2001
Fairey: 2002, 2003, 2004
Grimethorpe Colliery (UK Coal): 2005
---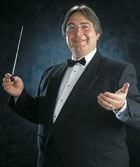 Dr. Robert Childs
Buy As You View
Made his debut here in 2000 and promptly walked off with the Shield and the Mortimer Trophy. Since then he has won it a second time, came runners up last year and come third once as well. Only the draw conspired against him possibly last year, but he should be confident of adding a third title to his CV this time around on his sixth apearance.

Record:
6th appearance
2 Wins: 2000, 2002
1 Second: 2004
1 Third: 2001
1 Sixth: 2003

Bands taken at the Open:
BAYV: 2000, 2001, 2002, 2003, 2004, 2005
---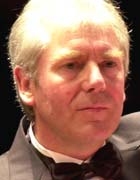 Ray Farr
Reg Vardy

One of the strangest records at the Open for the multi talented Mr Farr. A debut as far back as 1976 with City of Coventry, he didn't reappear until 1981 - this time with Grimethorpe whom he took to 5th place. Another break until 1986 and this time Besses and a year off before a return with Coventry again in 1988 and a 6th place spot. In 29 years he's made just 11 appearances - it should have been so many more and deserves a better return than he has so far, but with a rejuvenated Reg Vardy, could it be this year?

Record:
11th appearance
No wins:
1 Fifth: 1981
1 Sixth: 1988
8 times unplaced: 1976 (N/K), 1986 (N.K), 1989 (N/K), 1995 (18th), 2001 (12th), 2002 (15th), 2003 (8th), 2004 (8th)

Bands taken at the Open:
City of Coventry: 1976, 1988, 1989
Grimethorpe Colliery: 1981
Besses o' th' Barn: 1986
Desford: 1995
Ever Ready: 2001, 2002, 2003, 2004, 2005
---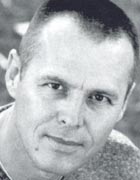 Prof. David King
Yorkshire Building Society

The young David King made his debut at the Open in 1987 with Kennedy Swinton off a number 1 draw no less. He has had a bit of a hit or miss record since - but when he has hit, they have been four knockout punches and he is surely one of the favourites to add to that again this year.

Even though his record with YBS is superb, he has also been seen on the Open stage with other bands - including CWS Glasgow in 1994 and Black Dyke – but without success. Last year's 14th place was his worse ever return.

Record:
17th appearance
4 Wins: 1997, 1999, 2001, 2003
1 Third: 1995
1 Fourth: 1989
2 Sixths: 1996, 2000
8 times unplaced: 1987 (7th), 1988 (N/K), 1990 (8th), 1991 (10th), 1994 (10th), 1998 (10th), 2002 (9th), 2004 (14th)

Bands taken at the Open:
Kennedy Swinton: 1987, 1988
Black Dyke: 1989, 1990, 1991
CWS Glasgow: 1994
Yorkshire Building Society: 1995, 1996, 1997, 1998, 1999, 2000, 2001, 2002, 2003, 2004, 2005
---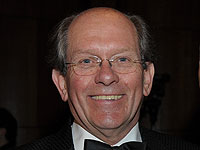 Frank Renton
Scottish Co-op
1977 saw the first appearance of Frank Renton with Wingates at the British Open - and what an appearance - drawn number 1! The following years he appeared with the declining CWS (Manchester) and took the famous band to their last prize-winning performance in coming 5th in 1980.

The mid 1980's saw a break away from the Open, before a return with Grimethorpe in 1988 heralded prize winning performances that culminated in the famous "Paganini" win of 1991. Since then he has been seen with Desford on a few occasions and in 2001 lead Travelsphere Holidays to 10th. 1991 and 1992 when he stood top of the world with Grimethorpe may be a while ago, but he remains a maverick at heart with the talent to win any contest. This time he returns with a Scottish challenge to se if he can make it two wins at the Open to his name.

Record:
18th appearance
1 Win: 1991
1 Third: 1990
3 Fifths: 1980, 1989, 1992
12 times unplaced: 1977 (N/K), 1979 (N/K), 1981 (N/K), 1982 (N/K), 1988 (7th), 1993 (9th), 1997 (15th), 1998 (16th), 2001 (10th), 2002 (12th), 2003 (11th), 2004 (9th)

Bands taken at the Open:
Wingates Temperance: 1977
CWS Manchester: 1979, 1980, 1981, 1982
Grimethorpe Colliery: 1988, 1989, 1990, 1991, 1992, 1993, 2004
Desford Colliery: 1997, 1998
Travelsphere Holidays: 2001
Kirkintilloch: 2002, 2003
Scottish Co-op: 2005
---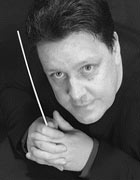 Andrew Duncan
Whitburn

A third appearance for the talented Scotsman with the Whitburn Band, and he will surely be looking for a repeat of his debut appearance in 2003 this time around instead of last year's 13th place.

That runners up spot was a tremendous result (the best ever for a Scottish band at the contest),
Record:
3rd appearance
No Wins
1 Second: 2003
1 time unplaced: 2004 (13th)

Bands taken at the Open:
Whitburn: 2003, 2004, 2005
---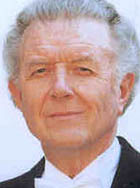 Major Peter Parkes
Desford Colliery

The elder statesman at the Open has an amazingly successful record of achievement here since making his winning debut with Black Dyke in 1976. In fact he won on his second appearance too, and followed this with a further three wins with Black Dyke before moving to Fairey and winning with them in 1993.

That was his last triumph, but what a record it has been, even if the last few years have seen him direct bands that have come towards the bottom of the pile. Don't put it past him though to once again make a mark at the very top of the pile once again, because of late he has been in electrifying form with the baton – and as he showed last year, that could mean another entry on the CV of success.

Record:
29th appearance
6 Wins: 1976, 1977, 1983, 1985, 1986, 1993
4 Seconds: 1978, 1984, 1988, 1991
1 Third: 1992
1 Fourth: 1998
2 Fifths: 1995, 1997
1 Sixth: 1990
13 times unplaced: 1980 (N/K), 1981 (N/K), 1982 (N/K), 1987 (12th), 1989 (8th), 1994 (7th), 1996 (7th), 1999 (17th), 2000 (20th), 2001 (19th), 2003 (15th), 2004 (7th)

Bands taken at the Open:
Black Dyke: 1976, 1977, 1978, 1979, 1980, 1981, 1982, 1983, 1984, 1985, 1986, 1987, 1988
William Fairey's: 1989, 1990, 1991, 1992, 1993, 1994
Grimethorpe Colliery: 1995, 1996, 1997, 1998
Sellers International: 1999
Desford Colliery: 2000, 2001, 2004, 2005
Travelsphere Holidays: 2003
---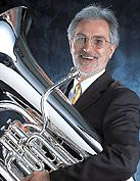 James Gourlay
Brighouse and Rastrick

2005 sees Gourlay charged for the second time with the task of trying to take the title back to Brighouse and Rastrick for the first time since 1978 - a similar task to that of 2001 and 2002 when he was charged with doing the same for CWS Glasgow and Grimethorpe. That ended in 15th and 14th place and last year he came 11th with Brighouse.

Still one of the most impressive records at the Open since his debut in 1995 with Williams Fairey though - he never came out of the top 4, including a fine win in 1998. With his other three charges so far it has been not so good, so can this year can both he and Brighouse return to the glory years?

Record:
10th appearance
1 Win: 1998
2 Seconds: 1995, 1997
1 Third: 1999
2 Fourths: 1996, 2000
3 Unplaced: 2001 (15th), 2002 (14th), 2004 (11th)

Bands taken at the Open:
Williams Fairey: 1995, 1996, 1997, 1998, 1999, 2000
CWS Glasgow: 2001
Grimethorpe Colliery (UK) Coal: 2002
Brighouse and Rastrick: 2004, 2005
---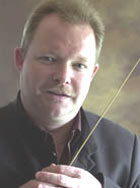 Garry Cutt
Fodens Richardson

What a brilliant record for one of the most effective Musical Directors on the circuit. A debut as far back as 1988 with Point of Ayr Band from North Wales heralded a win at only his second attempt with Kennedy Swinton in 1989 to become the youngest winning conductor of the Open in its history.

His partnership with the Marple band was a model of consistent quality performances that led to his second win in 1996 at the Bridgewater Hall and three further prize-winning spots. In between he also took Grimethorpe to 3rd place in 1994 and 2000 and 4th in 2001. He made an appearance with Leyland in 2002 when they came 11th, but returned last year with Fodens to take the title for the first time in 40 years and give him his hat trick of Mortimer Maestro awards. That puts him in the highest company, and he hasn't finished yet.

Record:
16th appearance
3 Wins: 1989, 1996, 2004
2 Thirds: 1994, 2000
3 Fourths: 1992, 1993, 2001
1 Fifth: 1998
6 Unplaced: 1988 (N/K), 1990 (N/K), 1991 (11th), 1997 (11th), 1999 (12th), 2002 (11th)
Bands taken at the Open:
Point of Ayr: 1988
Kennedy Swinton Concert: 1989
Marple: 1990, 1991, 1992, 1993, 1996, 1997, 1998
Grimethorpe Colliery: 1994, 2000, 2001
Leyland: 2002
Fodens Richardson: 2004, 2005
---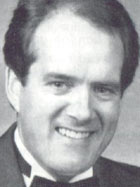 Phillip McCann
Sellers International

The man who as a player won numerous Open titles is still searching for that first victory as a conductor since making his debut with Sellers College Brass as far back as 1988 on "Contest Music".

Four prize winning performances have come his way with the baton - first with Sellers in 1991 and again last year, and then in 1996 with Fodens and again with Whitburn in 2001. All gained 5th placed, so he will be keen to improve on that this year. He returns once more with his Alma Mater full of confidence – a confidence that is not misplaced either.
Record:
15th appearance
No Wins:
4 Fifths: 1991, 1996, 2001, 2004
10 Unplaced: 1988 (N/K), 1989 (N/K), 1990 (N/K), 1992 (14th), 1993 (16th), 1994 (14th), 1995 (7th), 1999 (11th), 2000 (17th), 2002 (10th)

Bands taken at the Open:
Sellers International: 1988, 1989, 1990, 1991, 1992, 1993, 1994, 1995, 2004, 2005
Fodens: 1996
Whitburn: 1999, 2000, 2001, 2002
---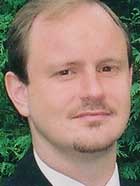 Steve Bastable
Kirkintiloch

2005 sees the fifth appearance at the Open for the talented Mr Bastable. He made his debut with Tredegar and gained 8th place on "Ceremony" in 2000 and then followed the disappointing 13th on "Les Preludes" in 2001. His final appearance with Tredegar was in 2002 when he directed the Welsh band to 8th place for a second time. He didn't appear in 2003 but on his debut with Kirkintilloch he gave them a stunning fourth place performance that really made its mark.

Record:
5th appearance
1Fourth: 2004
3 Unplaced: 2000 (8th), 2001 (13th), 2002 (8th)

Bands taken at the Open:
Tredegar: 2000, 2001, 2002
Kirkintilloch: 2004, 2005
---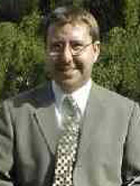 David Roberts
Rothwell Temperance
David Roberts makes his second appearance at the British Open this year, following his debut with Rothwell twelve months ago when he directed them to a solid 15th place.

He will be looking for a bit better this year to ensure the band does not drop through the relegation trap door, but as one of the hardest workers around, don't bet against him doing just that.
Record:
2nd appearance
1 Unplaced: 2004 (15th)
Bands taken at the Open:
Rothwell Temperance: 2004, 2005
---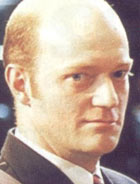 Thomas Wyss
Tredegar

A fifth appearance for the very talented Mr Wyss as he takes the stage with one of the many bands he has worked well with over his career. Made his debut with the Rothwell Band in 1997 when he directed them to 14th place on "Whitsun Wakes" and then again in 1999 with the combined Yorkshire Imps/ Rothwell when they came 15th off the number 1 spot on "Dove Descending".
In 2000 he directed Yorkshire Imps to 19th off the number 2 draw, but returned with Fodens in 2003 when he once more had to contend with an early draw and they could only manage 7th.

Record:
5th appearance
4 times unplaced: 1997 (14th), 1999 (15th), 2000 (19th) 2003 (7th)

Bands taken at the Open:
Rothwell: 1997
DUT Rothwell: 1999
Yorkshire Imperial Rothwell: 2000
Fodens: 2003
Tredegar: 2005
---
Making their debut this year: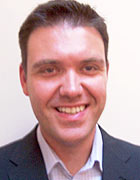 Philip Chalk:
Ashton under Lyne

---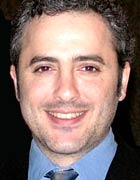 Michael J. Garasi:
Brass Band of Central Florida

---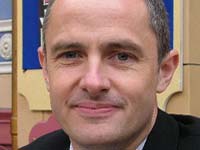 Simon Stonehouse:
Fairey FP Music

---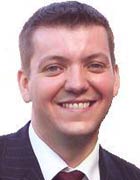 Mark Bentham:
Hepworth (Persimmon Homes)