2005 British Open Championships - The Adjudicators Remarks
19-Sep-2005
This is what William Relton, Derek Broadbent and Nigel Boddice wrote about the top six prize winning performances.
---
First Place:
Black Dyke
Dr. Nicholas Childs
Draw: 13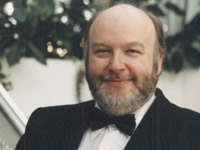 Excellent opening in all aspects.
Some problematic issues to notes at B briefly disturbing the flow.
Wonderful detail at M.
Ubriaco – full of fantasy and insight. Bravo
Wonderful horn solo and transition into R - exquisite!
All soloists playing with superb control and sound and style – a mesmeric section to which I can only listen
W – Excellent band work once again
AA – Excels in cornet teams
BB – Captures the atmosphere hypnotically – excellent – beautiful solo lines once again and support teams
A memorable performance. Thank You
Nigel Boddice
---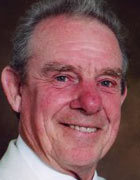 Opening full of conviction. Sonoros basses – nothing overdone here.
B - Good Links – I do hear the details to D – Bold playing
E – Contrasted but builds ever to Allegretto – this is nicely put together
Presto – flys along to H – too much line here. I – I do hear all of this – dynamics are fine – detail is excellent to 19 and onwards – a fine build to O – so well put together – all in good style – A lovely approach to P – this is well balanced – Poco ubriaco – full of character!
Q- Lovely horn lines- well supported by all. R- Brisk indeed – so neat and tidy to S. Adagio – opens well. Euph – top class – 'Bari' also. Eb Bass – very lyrical – well supported by the rest of the team.
Pui Moso – euph really does sing! A wonderfully controlled ensemble – much music to V - & onwards . Closing duo dims well. Colla Porte – stunning euph playing.
W – brisk tempo – but nothing lost to Y and onwards. Good perc in these sections.
AA – builds well to 6/8 – a big sound – but controlled. BB – works well. Temp giusto – accents nicely balanced. Euph fine as is flug – Trom + cornet. You control this build to the close. Multo cresc – has great drama. Close - such impact
Thank you so much for a performance of great character and musicality. Well done All!!
Derek Broadbent
---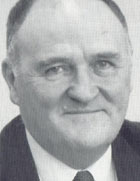 Opening clean and clear well detailed. Sprightly percussion. Smooth basses.
B – flustered
C – detailed
E – dynamic 82 stylish, dynamic, nice percussion.
I – Cort duet well integrated also excellent interpolations for flug + bar
M – great euph player
O – full of character – and the 'unbriacone'
Q – splendid and ulbrata fine solo horn.
R – great start by trombones
S – fine euph and great music making – 323 flugel, sop & solo cornets – splendid Euph 349, full of character. BB – a splendid climax
407- Real poetry in the interpretation – all soloists excel.
William Relton
---
Second Place:
Buy As You View
Dr Robert Childs
Draw: 16
V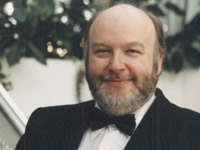 ery impressive to open.
Much technical prowess on display and with great control ; dynamics in particular (p) are impressively controlled throughout. O- just a little chemistry missing (for example spacings at end of bars (226 e.g)
Impressive solo lines horn & sop noted
R – Impressive technique once again
Fine solo contributions at S
Fine baritone support work at T
Mainly listening to the poetry on display and admiring the mood created
More fine solo contributions to note
Finale played with distinction
BB – captured the atmosphere beautifully
A performance to savour. Memorable
Nigel Boddice
---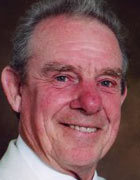 An exciting opening, good detail & dynamics to A. Lovely lower lines.
B – I do hear the detail and all links are nicely done. Smooth sop to C – and much drama ensues
E – Builds well to the Allegretto – stylish moments here
Presto - has good character
I – nicely interlinked – there is much to commend in this playing - nothing to fault.
M – so neat and tidy – a super build to O – nicely thought out – it all works. P-I a shade heavy.
P – I'm not convinced by the actual balance in this section. Poco combrio – fair to Q - tasteful horn playing, well supported by all – cornet and sop in fine form
R – lacks just a little clarity – tasteful opening. Allagando, lovely euph sounds – Bari has good conviction . Eb Bass – lyrically played – well supported by all.
Glock didn't quite come thro! Pui mosso – again euph fine style – lovely chording – euph duo has great panache. Much controlled playing is heard – all play their part
V – playing of the highest order. Duo to Allarg – Beautiful – just a moment - Collo Parte, euph top class.
W – good tempo – with excellent detail & dynamics – much drive
Y – effective – you build well to 6/8 – a fine sound here.
BB – tastefully done. Tempo guisto – so much time to play – yet nothing drags
This approach to the close is so well controlled . Molto cresc – fine Rit – Bold.
Close has great conviction.
A performance full of music – interest and character. So much to commend.
Thank you very very much indeed
Derek Broadbent
---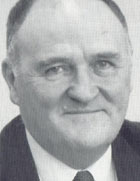 Opening dynamic!
A – smooth bass line and well disciplined accompaniment
B – delicate and accurate
C – fine cornets 82 – stylish
F – great percussion, never over the top
I – Nice duet – a touch more tambourine would have been a plus
K – great dynamics
M – well controlled speed
N – fine playing
O – full of character
P – a slight problem with the balance here – an excess of horn and baritones.
Q – the solo horn is brilliant
R – Troms give this a good start – 279 Euph portamento upto Csharp
286 - glock fades (last two notes) then most delicate playing
324 - intonation problems in cornets
326 – fine euphs
349 – Y the beginnings of a great build up
AA – well shaped
407 this was calm and yet moving along, a great cresc
A very fine band with a most musical of rapport with conductor
William Relton
---
Third Place:
YBS Band
Prof. David King
Draw: 14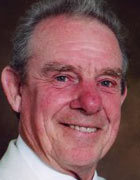 Bold opening – I do hear the general detail to A – watch the balance in the basses please
B – links well – I do hear the details to D – this has good style – you build well from E to Allegretto - nicely done here all works well
Presto – zings along to I- stylish playing > to J?
Some effect moments to L – top class playing here – all goes well to O. An effective contrast – good perc – this is nicely put together. A lovely approach to P. Tasteful playing ensues – Poco ubriaco – some nice touches – Q lovely horn playing cornet and sop excellent.
R- exciting stuff here to S – Adagio – controlled opening. Allarg. Euph just not quite comfortable – Bari fine. Eb bass – lyrical well supported by the ensemble.
Pui Mosso – euph – top class here. 294- lovely chording – this is musically thought out.
298- Duo is first class – well supported by all, cornet & sop have so much line – so much music. Just a slight hiccup sop – no matter. D to Allarg comes off
Colla parte euph excellent
W – stylish opening – fine detail – all goes well to Y to good effect here
Z – Builds well to 6/8 fine sound here
BB – controlled Tempo Giusto. Accomps as they should be. Euph, flug, trom & cornet also play their part.
You show good control in this build to the close.
More cresc indeed. Rit - forceful, lovely sounds.
Thank you very much for a performance of music, interest and character.
Derek Broadbent
---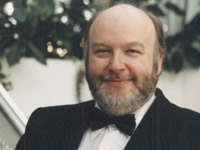 Impressive opening, detailed, slowing and with much confidence
B – excellent technical signs indeed
Wonderful control shown throughout dynamically, detail and technique musically flowing
O – much insight shown initially and a beautiful reading unfolding
Perc team supporting well throughout
S – again wonderful ideas – magical music making – (tiny clips)
V – again peak performing
325 – spoils briefly
Fine euph work indeed
Finale picks up the good work from the opening (occasionally perc appear over keen in dynamic)
BB – mood effective (rather than magical 413)
A fabulous performance overall, great technique, great reading.
Nigel Boddice
---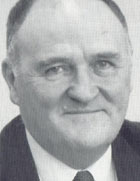 Clean clear opening and good dynamics, nice flow to the basses at A
B – neat, delicate percussion and so well controlled dynamically 82 stylish
Presto – Wow!
I – fine duet
M – a real 'pp'
O – delicate and full of expression
P – nice ensemble playing – splendid soloists
S – a bit too much portamento in euph, 282 - excellent outstanding basses
T – euph has recovered his aplomb – 810 attach is not together.
326- euph makes a real dynamic difference between mf, mp and p – 349 stylish
AA - lovely statement and answer section
BB – a fine climax, 407 this is exactly right and what a great preparation for the great ending
William Relton
---
Fourth Place:
Fairey FP Music
Simon Stonehouse
Draw: 9
Opening ha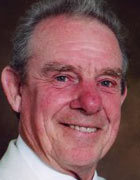 s good conviction.
A – lovely lower lines & upper detail to match
B – links well done, good percussion – much to commend to D and onwards. Allegretto – well thought out, nothing overdone and links nicely into F – so much time to play
I – all in its place – no let up – but still so much time, K – M top class. M builds well – much to commend. O – nothing missed here
Approach to P – well shaped and phrased. P – is nicely balanced, so musical
Poco ubriaco – just right! – just a clip in the duo cnts – nothing major
Q – Tender solo horn horn playing well supported by all – sop in fine form
R – opens in good style and fine to S. Adagio, 1st trom – euph top class, Eb bass just makes it, but is well supported by all –
T – effective
Pui Mosso – tastefully done, but not blemish free – 298 – effective also –
U – some wonderful moments in this section
V – perhaps a little uncomfortable but soon settles – lovely sounds from 316. Sop & cornet duo just makes it – Colla parte – bravo euph
W – Opens in good style – ensembles are heard and good drama to Y – much to commend here
Z – builds well (BB -1) so bold - BB – flows well. Tempo Giusto effective < >'s – lovely euph and flugel here – Trom + cnt also
You control the build to the close so well < is superb!
Rit. - Bold. Close has great conviction.
So much to commend in this performance. Thank you very much indeed.
Derek Broadbent.
---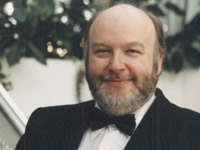 Excellent opening with a very fine sound in evidence, controlled and warm.
Lovely diminuendo control on phrase endings
D excels in dynamic & clarity
Such an authorative reading in progress – Brave
Enthralling performance unfolding
Such delicacies to savour
Beautiful solo lines, relaxed and in total control
S – a suggestion of stress for the first time apparently in solo lines
Accomp always remaining sympathetic
V – shapely and often poetic. Excellent picture painted BB onwards to close
A very fine band, with a momentous performance on display at all times
Nigel Boddice
---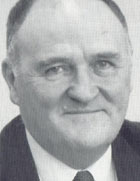 Opening dynamic and well shaped phrasing,
A – a great contrast
B – detail impressive
D – sense of urgency, 82 stylish
H – so stylish
I – splendid duet
M- what playing! 232- Heavenly baritone & solo horn phrasing and the rest
241 – stylish, so very musical, fine soprano
S – 1st Trom not loud enough. Tiny euph slip (and at 288!)
U – splendid surges of sound etc < >
325 – hold on solo cornet! 326 - Euph does not make enough dynamic differentiation
Y – Nice perc touches, never overdone
404 – a fine climaz
407 – well balanced, all soloists match up and a gloriously ending
William Relton
---
Fifth Place:
Rothwell Temperance
David Roberts
Draw: 12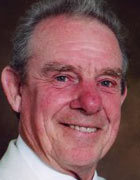 Good brisk opening – I do hear the general detail
A – lower lines sing well
B – has good detail and all links well
C- is nicely contrasted
D – forceful but nothing overdone – Allegretto – some tasteful moments onto Presto – clean & tidy
I – good duets & links here, this is well thought out and moves well to M – good dynamic change & builds to O – I do hear all this to good effect
P – lacks a bit of style & shape – you recover at Poco Ubrocio – this all sits neatly to Q – pleasing solo horn – nicely supported by all – sop excels
R – Brisk – but exciting. Adagio – opens well – euph in fine form – baritone too – Eb Bass – tasteful – nicely supported by all basses
Pui Mosso – Bold euph – but not overdone – there is time to savour the music- euph duo - works well – pity solo horn – some unsteadiness intervenes & spoils
V – settles – but it does take time to recover. Sop & corn – recover
Colla Parte – euph – fine
W – opens in good style – much verve in this music – exciting stuff this
Y – has good detail
Z – is controlled 385 to good effect
AA – builds well – with good detail to 6/8 – bold here but not overdone
BB – tastefully done – Tempo Giusto – euph in fine form – flug, trom, cornet too
You control build to the end l- so much time here
Molto cresc- indeed. Rit - very bold
Close has great impact
Much to commend in this performance. A pity about that little lapse but you recovered to a fine conclusion.
Thank you very very much indeed.
Derek Broadbent
---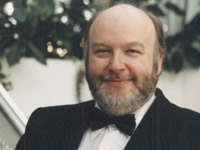 A very impressive opening with much detail attentively displayed
A controlled reading through the minefield of bars at T (perc distracts slightly)
Ubriaco section is fine if a little functional especially in sound warmth/colour
Splendid soprano work
Very tasteful euph soloist impressing continually
Fine accomp, balance crafted impressively
V – some slight worry in cornet lines (concentration)
W – fine bass work here and in (p)
Some looseness in semiquaver ensemble brass/perc towards AA
Atmosphere excels from BB onwards
A very fine close indeed
A great band, impressive soloists especially soprano and euph (exquisite sound) – Many fine musicalities
Nigel Boddice
---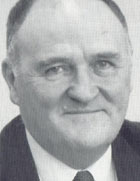 Opening bold, good dynamics
A – sonorous basses
B - florid detail very good
E – smart 182 – stylish
F – fine percussion
I – great cornet duet and accompanists great
M – great rhythm, volume restrained
O – full of character
P – delicate
R – Troms in good form
S – a great climax, fine euph solo accurate basses.
304 – a disaster and the music loses its focus, there is a feeling of relaxation
W – well done euph, also basses
349 – spirited
Y – what a cracking pace, percussion helpful and never over the top
BB – a splendid climax. 416 tiny slip in trom a great crescendo to a fine ending
A musical treat, but not with out flaws
William Relton
---
Sixth Place:
Fodens Richardson
Garry Cutt
Draw: 18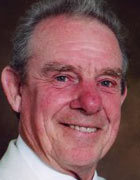 A convincing opening, good style and detail
A – Good lower lines
B – Good links here – much to commend to D – forceful here
E – Builds well – such drama – Allegretto – nicely put together
Presto – exciting moments to I – neat and tidy lines – all links nicely done all to good effect just an edgy moment is heard in the approach to M – then another good build is made
O – well thought out – and the approach to P is very musical. Lovely solo lines – quartet is nicely balanced. Poco Ubriaco – effective
Q – Solo horn in fine form well supported by all – as is solo corn & sop
R – Brisk – with good detail to S – adagio opens well. Allag – euph just takes a little time to settle. Eb bass – so lyrical, well supported by all basses
T – effective. Pui Mosso – euph fine here – well supported by Baris.
294 – good chording – euph duo – top class. This is musically put together but not quite blemish free. Soloists are in good form, closing duo (cornet & sop) – V. good
Colla Parte – euph takes time – it works
W – neat and tidy opening – and – the detailed playing continues to Y – effective moments, good perc. Much to commend here. Playing of high quality to BB – controlled to Tempo Giusto – accomp fine, euph – shows quality – flug, corn & trom join the part – again blemish spoils.
Build to the close gets a bit early
Molto cresc 'yes' – Rit – very forceful
Ending has good conviction
A performance of much merit – good music, interest & character – but not without a moment or two
Thank you very very much indeed
Derek Broadbent
---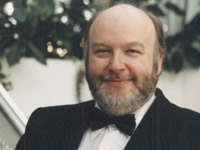 A very fine start indeed. Confident and with fine sound concepts
D – a little 'over' for (f)
I – excellent duet work
well prepared work in evidence and executed in aplomb
P – a little sensitivity missing on occasions – much character in the reading nevertheless
R – very good work
S – much confidence in solo lines (a little slip to note)
T – fine phrasing – and new section (pinmosso) very successful. Just the odd doubt to note in production.
Overall a very fine band indeed with an interesting reading throughout.
A performance of quality with much musical insight. Occasionally sound quality goes 'over' for my taste and in the slow sections soloists concentrations waver enough to note.
Nigel Boddice
---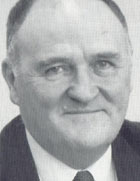 Opening dynamic and such vigour!
Dynamic contrasts well pointed
A – smooth bass line
B – neat tongueing and excellent percussion – 82 – stylish
I – duet stylish – and flug + bar meaningful interpolation
M – very detailed
O – in style. 237 – slight clip
Q – sweet toned solo horn. 262 – intonation problem in cornets – 278 - slight blemishes in euph solo. Bass quartet the lower BBb was rather too quiet. 298-307 again a hint of uncertain interaction in the upper cornets. 328 – euph walks on eggshells but brings it off
Y – great start
AA – delicate
409 – a great start, a slight hiccup in the trombones
William Relton