2005 Lower Section National Finals - Test Piece Reviews
20-Sep-2005
4BR has a look at the four test pieces and the four composers whose works will be on show this weekend.
---
Section 1: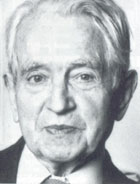 Pageantry – Herbert Howells
There is no doubt that Herbert Howell's suite 'Pageantry' is one of the true masterpieces of the brass band movement.
Written for the 1934 British Open Championships (although the second movement was omitted for the contest), it was a revelation at the time – a work of true English modality, but with rich echoes of almost medieval flourishes allied to exotic flair and immensely detailed technical demands. It remains to this day a most severe test of musicianship for players and conductors alike, and as a result has been resurrected on innumerable occasions to test bands – most notably of late at the All England Master Championships in 2001.
However, since 1995 Howells's great work has undergone a little musical restoration and is no longer a work untouched.
In 1995 the piece was subjected to what it must be said was a very sympathetic and neutral bit of cosmetic surgery in the form of additional percussion writing by Philip Wilby. This was done through the request of the publishers, the then Novello and Chester Brass Band Series whose General Editor was Bram Gay.
It caused a huge furore in the banding press. Letters were sent to the British Bandsman in particular (for those of you with back copies, look around the time of issues 4813 onwards) and Mr Gay replied twice to explain the reasons why he believed the rescoring was necessary. He felt that 'Sadly, this wonderful score includes only the simple and rather ineffectual writing for 'drums' though it makes occasional reference to timpani. This was acceptable in the days when contests had no percussion. Today it represents a handicap to the music."
Whatever your feelings on the matter – and in all honesty it was rather like putting in double glazing in Westminster Abbey – it may improve the insulation but it would do nothing for the architectural integrity of the place; it still seems a rather pointless request.
'Pageantry' was a truly great work before it's nip and tuck treatment, and although as fine a job as Philip Wilby has done, it still takes something away from what is near enough the perfect musical vehicle of a contesting piece.
The work is in three movements: 'King's Herald' an immensely detailed and virtoistic opener, the somber funereal 'Cortege' and the joyous almost playful call to arms in 'Jousts'.
In 1937 Howell's recast 'King's Herald' as a fanfare prelude for the coronation of George VI (which was forgotten amid to acidity of the letter writing, and was rather spuriously used as final justification for the changes) but it is in its original form as a pure brass band test piece that it remained in its most acceptable guise.
Strangely for such a significant work, there is no 'story' or inspiration given by the composer about his work. It is dedicated to John Henry Iles and was composed in the Spring of 1934. Again for its use at the 1937 Nationals the second movement was omitted due to time constraints.
After the performances heard by the composer in 1937 he wrote "For a composer may count with certainty on only a few superlative performances of a work in a lifetime. On Saturday (the contest took place at Alexandra Palace) I heard half a dozen in one afternoon."
He went on further to say: "Pageantry, with all its difficulties, and quips and cranks and unexpectedness has already become a new normal standard for our greater brass bands. That is a highly significant fact."
That was indeed true in 1937 as it is today – with or without the extra percussion writing. The opening will test both the nerves, tuning and technique of the ensemble and individual whilst the beauty of the second movement should give the best bands the chance to show off their eloquence and warmth as well as the conductors ability to bring emotion and pathos to the performance. 'Jousts' should showcase the cornet players or course but it will also give the whole ensemble the chance to shine.
'Pageantry' remains a fascinating work to this day – even in its slightly amened form and as happened all those years ago, only the very best bands will master it here.

Herbert Howells (1892-1983)

Herbert Howells taught composition at the Royal College of Music which has a distinguished tradition of composer-teachers going back to Parry and Stanford, both of whom joined the institution when it opened in 1883. Howells was also associated with the University of London. He was appointed King Edward VII Professor, a somewhat anomalous position, since the University did not have a music faculty. When his successor Thurston Dart set one up at King's College in 1964, he met with considerable opposition from the music colleges, who had little awareness of and sympathy for current concepts of musicology.

In an interview with Christopher Palmer, Howells states that one of the two revelatory musical experiences of his youth was hearing the premiere of the Fantasia on a Theme by Thomas Tallis in Gloucester Cathedral in 1910, the excitement of the performance being magnified by the coincidence that, after leaving the rostrum, Vaughan Williams happened to sit next to Howells and the two of them followed the same score through the subsequent performance of The Dream of Gerontius. (How rarely do people follow scores in performances now!). Both were Gloucestershire men, though from opposite sides of the county. Howells came from Lydney on the Welsh side of the Severn, Vaughan Williams from Down Ampney (between Cirencester and Swindon).

Their musical tastes were very similar; the English folk idiom is less overt in Howells, but both were influenced by music of the sixteenth century, which in Howells' case led to a contrapuntal approach to music. Howells contrasted the blocks of sound typical of the music of Delius, whom he admired for his mastery of flow and continuity, with his own manner; 'I think polyphonically, in lines'.

Howells was never a pupil of Vaughan Williams, and in fact both were colleagues at the Royal College of Music; Vaughan Williams taught composition there from 1919 and Howells joined him the following year. Howells seems to have lacked the self-promotional skills necessary for success as a composer, and few of his works were widely performed. But a handful of his works have become classics. For those familiar with the church repertoire, he is one of the major English composers of the century. The marvellously flowing A Spotless Rose is sung in many a carol service, the poignant anthem Like as the hart reminds one of Summertime as much as the English cathedral style, and there is a whole series of services.

One of the outstanding songs of the pre-Britten period is his King David (with words by Howells' favourite poet. Walter de la Mare). He also wrote the only substantial and successful body of music this century for the clavichord with the collections Lambert's Clavichord and Howells' Clavichord. There is some fine music for organ, the instrument which was his primary study. However, GMCD 7119 contains most of Howells' published piano music.
---
Section 2: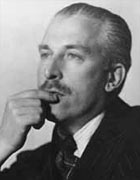 The Belmont Variations – Arthur Bliss
Arthur Bliss (he wasn't knighted until 1950) spent the latter part of 1935 undertaking a musical preamble around England for a series of articles he was to write for The Listener magazine. On his trips he encountered a number of amateur brass bands and as a result was enthused enough to write his 'Kenilworth Suite' which was used at the National Finals in 1936.
For someone however who showed such enthusiasm for the movement at the time, it is rather surprising that he didn't then write another major work for the medium for another 27 years, when 'The Belmont Variations' was used at the 1963 Nationals.
There may be many reasons for this. Bliss may have been initially enthused about what he heard, but he was not totally bowled over (he was of the belief that brass bands, like young children were better to suited to the outdoors) and although 'Kenilworth' was well received it was not a work of any great individuality or musical substance in comparison to 'Pageantry' which had only just preceded it and from which it unsuccessfully mimics much of its subject matter.
By 1963, Bliss returned to give us 'The Belmont Variations', inspired by the birthplace in assachusetts of his wife, (and not the erotic work of the writer Robert Klein Engler for sure) and which comprises of a theme and six variations plus a finale.
It is not a great work for brass band. Arranged from the original material by Frank Wright, it is a functional example of compositional craft. The simple theme is explored in academic style through each variation in rather prosaic examples of each musical mode, and although there is the famous three way cadenza, even that is more of a means to an end rather than an exploration of new territory. This is sub standard Bliss – a rather tame and uninteresting work, and one that although elegant and restrained seems a composition out of its time – even in 1963. Frank Wright's arranging skills were being utilized by the movement to the full at the time, but like many of his other arrangements this too is based too conservatively on pitch and not on colour.
However, Frank Wright himself wrote the following programme note for the work when it was used in 1963 at the National Finals, where the CWS (Manchester) Band conducted by Alex Mortimer won the day:
The Belmont Variations was a happy inspiration. Named after the birthplace, Masachusetts, USA of the composer's wife, it comprises a theme, a set of free style variations and a Finale. A searching enough test for the players – although mere ingenuity is here quite properly subordinate to high artistic ideals – it also provides scope for imaginative treatment from the conductor's angle. Of unusual interest are a trombone trio, a mixed quartet and a triple cadenza. That the work richly enhances the brass band repertoire needs hardly to be stated.
After a short ascending passage on cornets and trombones the theme, lyrical in style but not without a hint of the dramatic, is ushered in by flugel and solo horns. With its clear texture, its changing colours and agreeable harmonies it is at once an admirable subject for variation treatment.
In Variation 1 a gently flowing six eight version of the theme, first in the flugel and later taken over by the euphonium, is in comfortable conflict with a contrapuntal, staccato bass in simple duple time – six notes against four.
Only the alert may be expected to catch the fleeting snatches of the theme in the constant stream of soft, chattering semiquavers in this Second Variation!
A mood of melancholy prevails in Variation III. After a short introductory passage in which the flugel, over a chromatic bass, foreshadows a beguiling obligato, the euphonium enters with a sad, suave version of the theme, supported intermittently by trombone. The variation ends in serene rest.
In Variation IV the cornet sings joyfully in waltz time. An operatic flavour is heightened when towards the close of the 'aria' the prima donna (cornet) is joined by two rival tenors (euphonium and trombone) in a three way cadenza!
A right merry affair is Variation V! In stentorian unison trombones, soon to combine with basses, proclaim the theme, a vigorously rhythmic and close knit accompaniment adding strong support.
A breath of woodland countryside pervades Variation VI. In an expressive, leisurely six-eight a trombone trio sets the scene, followed in the same vein by a mixed quartet. Finally the woodland call is taken up by the full band. Smoothly integrating sections for three such diverse combinations – the theme, incidentally, is never far distant – this variation is surely unique.
A spirit of dignified revelry characterizes the Finale. We meet again the introduction to the theme, transformed by a powerful Polonaise rhythm which dominates the whole. Snippets of the theme slip easily into place and titanic climaxes contrast strongly with sudden drops to piano. But for all its differing dynamic levels this 'Seventh Variation' has about it a certain pomp and grandeur – altogether a fitting culmination to the entire work.
Sir Arthur Bliss (1871 – 1975)

Sir Arthur Bliss studied music at Cambridge under Charles Wood and at the Royal College of Music in the company of other brilliant students including Herbert Howells, Ivor Gurney and Eugene Goosens. His musical studies were interrupted by the outbreak of the First World War in which he gave distinguished service but was also wounded in the Battle of the Somme and gassed at Cambrai.
The tragic death in battle of his brother, Kennard, together with his own war experiences had a profound and lasting impact on his life and in his music, and found expression most particularly in his choral symphony, Morning Heroes (1930).

After the war Bliss established himself as a composer on the London scene before moving to the USA in the early 1920s to accompany his American father who had retired there. In California he met Gertude Hoffmann, whom he married and brought back to London in 1925. They had two daughters, Barbara and Karen.

In the meantime Bliss the composer continued to flourish, being commissioned to write the cinema's first great film score with the music for Alexander Korda's film of H.G. Wells' Things to come (1935).
In 1941 he became director of music at the BBC, where he established programmes such as "This Week's Composer", still enjoyed today in a similar form. Following his knighthood in 1950 he was appointed Master of the Queen's Musick. In this capacity he composed numerous works and fanfares for royal occasions including the Investiture of the Prince of Wales (1969). He continued composing up until his death at the age of 83.

Arthur Bliss was a prolific and versatile composer and he wrote over 140 works for every combination of voice and instrument, including large scale orchestral and choral works, music for brass bands, chamber instrumental music, songs, operas, ballets and film music. He even found time to indulge his passion for literature and wrote many articles on musical issues which are now collected together in Bliss on Music.
Bliss's autobiography 'As I remember', provides a rich insight into his character, his life and his work.
---
Section 3: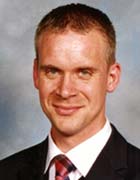 A Gallimaufry Suite – Philip Harper

Philip Harper is an exceptionally talented musician, and it seems, a man with an inexhaustibly rich vein of musical ideas that he expertly brings to life in a whole plethora of compositions and arrangements.
During his tenure with the Flowers (now Polysteel) Band he has brought to the concert and contest stage any number of vibrant and exciting pieces as well as a considered selection of quite beautifully realised slower more reflective compositions.
He has also composed a number of longer contest works, primarily used at present for the lower sections, but all have been characterized by their exuberant use of colour and timbre, sparkling rhythms and liberal use of percussion. They are lyrical and very musical and both performers and audiences have enjoyed them to the full.
He has done it once more with this, his 'A Gallimaufry Suite', written in four movements and which takes its inspiration in an almost Shakespearian interpretation of the word – 'a hodgepodge, hash, inconsistent or absurd medley of persons' – (according to the Chambers Dictionary). It is not as someone we know at 4BR thought it was – is the title of the birthplace of Doctor Who.
Even though the title may suggest a rather haphazard work of little consequence, noting could be farther from the truth, as this is a skillfully developed, neat and precise work with an intuitive understanding of its needs and requirements as a set work for bands in Section 3.
There is plenty to test the bands technically and the conductors as well, but there is also a clear and open style of writing that makes the work accessible for the performers. Nothing is over egged for the sake of crass effect and there is plenty of variety in mood, tempi, dynamic and lyricism to keep the performers on their toes and the audiences on the edge of their seats.
The opening 'Fanfare and Theme' is broadly set out with 'brilliant' fanfares and a stately theme which will require balance and clarity to feel at ease and under control. The dynamic levels range from pianissimo to fortissimo, with a delicate ending that will test the nerves of any side drum players who are wearing boxing gloves on their hands.
The second movement is a Harper 'oeuvre' all right. A rhythmic scherzo 'Song' – dislocated by its time signature of 10/8 (played 3+3+2+2), which the composer describes as a children's song – quirky and cute, a reflection of many a five to seven year old before they have had their heads turned by soppy pop bands, designer labels and too many blue smarties and turkey twizzlers. It is vibrant and fun and asks a lot of every section of the band. You can bet many a conductor felt he must have had a whole classroom of little five year old darlings ion front of them at rehearsal on this!!
This leads into a quite lovely 'Hymn' which has a almost 'Welsh' feel to it. What we mean is that it is pitch just like the famous opening hymn in the red books – 'Aberystwyth' – a little mournful and somber, but with a real feel as if it should be sung. The most obvious example of this occurs in the fourth bar – the solo cornet line flows through the bar whilst the three other instruments have a natural break – so which one is correct?
The movement never rises above mp also, so it will also be a real test on the ability of bands to play with control at the lower end of the dynamic scale.
The final 'Toccata and Finale' is a real enjoyable romp with the chance for bands and their leading players to show off their technical expertise. The solo cornet takes the intial lead with some facile playing, and the euph players will earn their beer money a little later on with some devilishly difficult leaps. Everyone has more than a part to play throughout, and so does the MD who will have to measure a very long Stringendo to perfection just before the end. Too much and it will come to a premature halt, too little and the effect will be lost. All this and the percussion section keeps plugging away to underpin everything.
This is a fine work by Philip Harper – fresh and vibrant and it deserves to be enjoyed by everyone.
Phillip Harper

Philip Harper was born in Oxfordshire in 1973. He grew up in Essex where he played principal tenor horn with Castle Point and Aveley Bands as well as the National Youth Brass Band of Great Britain. He became the Southend Young Musician of the Year in 1990 and appeared on BBC TV's Young Musician of the Year.

Having been blown away by a performance by the Sun Life Band in 1987, Philip chose the University of Bristol for his musical studies, and between 1993 and 1996 he achieved his ambition of playing for the famous Bristol outfit at all of the major competitions. In 1995 he became the first-ever winner of the 'Best New Arrangement' prize at the Brass in Concert Championships, a prize he won again in 2003.

Philip met his wife, Anri, in 1992 and with a keenly-developed interest in all-things Japanese, he headed to the Land of the Rising Sun in 1996, working for two years as an English teacher. He appeared as guest soloist with most of Japan's brass bands whilst developing a penchant for Karaoke, (watching) Sumo, and Chawanmushi.

Returning to the UK in 1998, Philip became Composer in Residence of the Flowers Band, leading to the commissioning of, amongst other pieces, the flugel horn solo 'Beneath the Willows'. Philip's test-piece 'Sword, Jewel and Mirror', was selected for the Second Section of the Boosey and Hawkes National Brass Band Championships in 2000, and the concert piece 'Elan' was commissioned for the Gala Concert of the European Brass Band Championships 2000, premiered by the NYBB at Symphony Hall Birmingham in April 2000, conducted by Roy Newsome.

Between 1998 and 2000, Philip was the Musical Director of the Thornbury Band and gained recognition for presenting colourful and ambitious concert programmes. As well as this, under Philip's leadership the band became Gloucester Champions in 1998 and 1999 and West of England First Section Champions in 2000 and 2001, as well as achieving 4th place at the 1st Section National Finals at the Royal Albert Hall. In this period also Philip finally married Anri on the hottest day of 1999 in Bristol.

Philip was appointed the Musical Director of the Flowers Band in 2001, and has taken them to their highest ranking position ever (7th nationally, BBW July 2002). The band, under Philip's baton, were the Wychavon Festival Champions in 2001 and 2002, the Welsh Miner's Contest Champions in 2002 and the Yeovil Entertainment Champions in 2003 and 2004. Nationally the band have achieved top 6 places at the All England Masters in 2001, 2002, 2003 and 2004, and 9th place at the Championship Section National Finals in the Royal Albert Hall (the band's highest).

Philip has written and arranged many concert-pieces for the Flowers Band, most notably 'The Lion King' (with African chanting and a rolling-pin on the bass drum), 'The Gloucestershire Wassail' (with players 'gathering' from all around), 'Salsa Pa'Gozar' (with shouts, grunts, razzing trumpets and 9 percussion parts) and 'The Muppet Show' (includes the kitchen-sink and guaranteed a standing ovation!)
---
Section 4: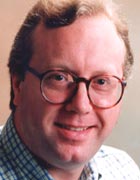 A Mendip Celebration – Darrol Barry
Darrol Barry's 'A Mendip Celebration' was commissioned by the Old Wells Band and this four movement suite has already been successfully used (and thoroughly well received) in 2004 at the Norwegian National Championships before being selected for the 2005 Fourth Section National Finals in Harrogate.
Barry is a very clever and talented composer for brass, a musician who can combine all aspects of colour, timbre, technique and mood to suit all levels of performers from the very top Championship Section bands right through to the unique demands of the youth banding and lower section ensembles.
He is a real craftsman at what he does – his scores are beautifully laid out in a coherent and transparent fashion, leaving room for the conductor to see both what is required and what is needed to be worked on. He also untilises all the performers around the stand, so that even the humblest third cornet player, or the much neglected second baritone has both enough to test and stretch them as well. His percussion writing is excellent and forms an integral part of any of his compositions.
'A Mendip Celebration' is a fine example of his craft. The four movements vary in colour and style, in dynamic and technique and will require a quality band to deliver it in top class fashion. There is plenty of delicacy, more than enough to get your teeth into for those who like a good blow and enough musical rope for errant MDs to hang themselves with if they feel that they want to try something a bit different. The composer allows plenty of latitude for intelligent interpretation (especially in the third movement), but if any MD thinks he or she knows better than the man who wrote the piece, then beware – they will soon come a cropper.
The inspiration for the work comes from the lovely Mendip area – a part of the country that still retains enough charm and beauty even though it has now been very nearly overrun by second home buyers, caravaners and American tourists.
The opening 'Somerset Levels' sets the scene – opening with the flugel horn (three of the four movements open quietly – real bum clenchers!) and is a broad and flowing with a lively step up in tempo leading to a brilliant fanfare section and a romp for home and a real thumping end. Get this one out of the way and a bands confidence could be soaring.
This leads to a lovely expressive second section entitled, 'Wells Cathedral', which if you have ever visited it, is a superb example of medieval architecture (the present building was started in 1180) and which Barry authentically captures the splendour as well as the reflective spirit of the structure. Again it starts quietly with a dislocated baritone foundation on which the flugel leads. It again builds in regal authority, as if you look skyward to take in the immense building itself in your eye line before once more the reflective characteristics of prayer and solitude return with a plaintive solo cornet and euphonium line lead to a dying end.
'The Witch of Wookey Hole' takes its inspiration form the legend that during the Dark Ages an old woman who kept a dog and some goats lived alone in the caves. Everything that went wrong in the village was blamed on her.
A monk called Bernard (yep, that's right) was called upon to get rid of the old girl and although he was frightened out of his cassocks, he managed to do the job by pouring the contents of her cauldron over, blessing some holy water her resulting in her turning to stone.
The composer captures this malign influence brilliantly in a mysterious 5/4 time signatures and super use of slightly obscure and dissonant effects. It is as Shakepseare put it - 'For a charm of powerful trouble, Like a hell broth boil and bubble' or the players and MDs to capture right to the quiet ending as the sense of relief of getting rid of the old witch is felt by one and all.
That leads onto the exciting 'Priddy Sheep Fair' – real live wire movement full of live and rhythm with the bands really needing to be in command of dynamics and tempi if it is not to sound overblown and stodgy.
It is a fine end to a very fine test piece – all that bands love and all that audiences can sit back enjoy and appreciate.
Darrol Barry

Born in Salford at a very early age, Darrol joined the school band on Eb bass when he was fourteen (he wanted a cornet!)and he soon moved onto the euphonium and started to arrange music for the band.
When he left school he became an apprentice joiner but decided to study music at Salford under Roy Newsome, Goff Richards, David Loukes and Geoff Whitham. After leaving Salford he studied composition at the Royal College of Music, London with Joseph Horowitz.
He became a feelance composer and arranger working for several publishing houses including Studio Music, Wright and Round, Bernaerts Music and Obrasso. Darrol also taught as a part time lecturer on the degree courses at Salford University, Barnsley and Accrington and Rossendale.
In March 2002 Darrol took up his position as Composer and Arranger in residence to the Royal Guard of Oman and provides music for the bands, big band, pipe and drums and the Royal Oman Symphony Orchestra. He is very happy in Oman with his wife Rachael and their 3 cats and continues to compose and arrange lots of music in his spare time and is always available for commissions from any band or ensemble.