2005 Lower Section National Finals - Third Section Runners and Riders
20-Sep-2005
4BR casts its eye over the bands here in the Third Section hoping to leave Harrogate crowned as National Champions.
---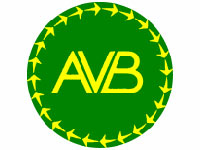 Arrow Valley Brass
www.arrowvalleybrass.co.uk
Conductor: Andy Culshaw
Qualified: 2nd place at Midlands Championships

Principal Cornet: Dave Hodgetts
Euphonium: Mike Griffiths
Soprano: Debbie Ash
Horn: Kerry Davies
Trombone: Tom Cullingford
Flugel: Simon Bateman
Eb Bass: Mark Johnson
Percussionist: Lee Jennings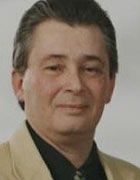 Andy Culshaw:
Andy Culshaw brings wide experience as both player and conductor. A noted Principal Cornet at the highest level and for fifteen years First Trumpet with the famous Fine Arts Brass, he has also conducted at all levels.
He was appointed Musical Director of the first European Youth Band in 2000 and has conducted in the National Finals, Championship Section. His relationship with Arrow Valley goes back many years and he conducted their last Finals appearance in 2002.
Band History:
The band was formed around thirty years ago, as a Youth Band, by Dave Stanley, who remains Musical Director and still conducts the many concert performances which the band undertakes.
For major contests the band has for some years, used their friend and advisor Andy Culshaw, whose wide experience is invaluable and he will conduct at Harrogate. The Area contest was the only one they have entered this year and this is their fourth appearance in the Finals.
---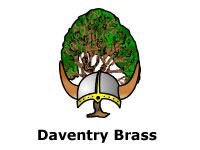 Daventry Brass
www.daventrybrass.co.uk
Conductor: Paul Northey
Qualified: 3rd place at Midlands Championships

Principal Cornet: N/K
Euphonium: Nick Glanister
Trombone: N/K
Horn: Brian Knight
Soprano: Allan Meller
Flugel: Claire Fisher
Eb Bass: Chris Buck
Percussion: Fred Cave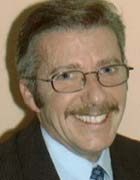 Paul Northey:
Paul's musical career started in his school days as a tenor horn player. He has played at all levels with various bands, including Coventry Festival Band, Jaguar Cars (City of Coventry) and Ransomes.

Paul enjoyed many years success as MD of Dunchurch Band, taking them from the third section to the top of the second, where they were due for promotion to the Championship Section. Unfortunately, the first section was introduced that year! Successes under Paul's leadership included wins at Reading, Pontins, Leamington Spa, Northants District and the South Midlands and East Anglia Area.

Paul went on to study for his degree in Band Studies at Sheffield University, and also is a licenciate of the Royal Schools of Music (Band Musicianship).

In 1998 Paul took the post of Musical Director of Ibstock Brick Brass during his time with the band they twice qualified for the National Finals and he took them from the Second to the First Section.

Band History:
Daventry Band originated in the 19th century, and is thought to have been started as a Fife and Drum Band.
Around 1881 the name changed to The Daventry Working Man's Band. In 1927, the band bought its first uniforms for a cost of £100!! After the end of World War II Daventry and District Silver Band, was formed by the amalgamation of Daventry Town, Long Buckby Town and Long Buckby Temperance Bands.
The band in the early fifties practiced in rooms over a bank in the high street. These being totally inadequate, the first tote in the town was formed and from the proceeds the existing purpose built hall was constructed. The band name has changed to Danetre Brass and, following an embarrassing name announcement at the nationals in 1999, the band and committee decided to change to, our current name, Daventry Brass.
---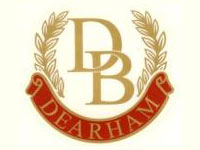 Dearham
Conductor: Trevor Halliwell
Qualified: Winners North of England Championships
Principal Cornet: Simon Brooks
Euphonium: John McLaughlin
Soprano: Laurie Price
Horn: Aileen Atkinson
Trombone: John Thomas
Flugel: Joe Edmondson
Eb Bass: David Gallagher
Percussion: Rachel Hall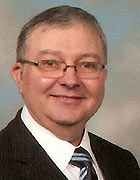 Trevor Halliwell:
Born in the North West of England Trevor started playing in a local brass band Pemberton Old and studied the cornet from the age of nine with George Ashurst and later Frank Hughes.
He was spotted player by the Wingates Band and subsequently joined the band on Flugel horn in 1971. He helped them to glory at the Nationals that October at the Albert Hall playing Le Roi d'Ys.
He was then joined Fodens Motor Works Band in 1972 as assistant principal cornet where he stayed for two years before being offered the principal position back at Wingates. Here he won the coveted Champion Soloist of Great Britain in 1979 and with it a trip to Australia .
His conducting career he has taken the Orrell Silver Band (now Old Hall Brass) from 4th to 2nd section status, conducted the Marple and Stalybridge Bands and was bandmaster at Besses o' th Barn Band for over a year. He has also adjudicated at many contests in the north west of England. Trevor continues to teach/conduct and play on a freelance basis.
Band history:
The Dearham Band was formed in 1881. Due to the bands success at contests a professional conductor was employed, with fees paid by making collections in the local mines and the village.
In 1954 Mr. J Ireland guided the band to first prize in the area contest at Manchester setting in motion a rollercoaster ride of success qualifying for the first of eight appearances at the National finals and promotion from fourth section in 1954 to the Championship Section in 1972.
In 1971 after winning the Northern Area Second section, the band was promoted to the Championship section, the best achievements in this section during 1973 – 1978 being placed fourth in the area contest at Sunderland.
In 2002 Mr. Mark Condron was invited to be MD and under his guidance the band have been very successful. In 2003 they were awarded First Prize at the Butlins CISWO Contest, in 2004 second at Preston NWCCBBA and winners at Cumbria Contest plus the award as the outstanding Cumbrian band.
In 2004 the band made the long trip to Chicago to attend the US Open Brass Band Championships and were awarded third prize. In 2005 they have been winners of the Northern Area contest, First prize in 3rd Section and 2nd prize in the 2nd section at the Cumbria Contest plus the prize as best overall Cumbria band.
---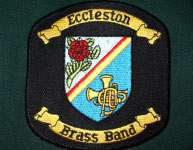 Eccleston Brass
Conductor: Ian Bateson
Qualified: 3rd place at North West Championships
Principal Cornet: Andrew Pullin
Euphonium: Tom Duddle
Horn: John Wood
Trombone: Andrew Gardiner
Flugel: Alison Waring
Eb Bass: Ray Waring
Ian Bateson: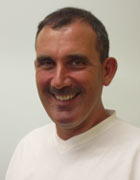 Ian Bateson started playing cornet at 8yrs old and progressed to E flat bass joining the then Wingates Temperance band at sixteen, under Frank Renton. He joined Leyland Vehicles after a short spell with HM Grenadier Guards Band and toured many countries with Leyland including the USA and Japan.

As a player his band was always Leyland! Breaks from Leyland were forced by work commitments, although he did return twice to play under the BNFL and JJB Sports banners. New to conducting in 2000, Ian was engaged by Rivington and Adlington before moving to Skelmersdale, and just under three years ago he moved to Eccleston. Ian is extremely proud of the bands progress and is looking forward to the bands continued success.
Band history:
The Eccleston Band was formed in 1969 by a group within the village who wanted to re-start the band. Photographs exist of the original band dating back to 1906, however two wars robbed the band of most of its players and the name was lost. Originally they rehearsed in a small room at the back of the Eccleston Working Men's Institute, but as it grew it outgrew the room, so new accommodation was found just round the corner in the "store hut" of the local Over-60's club.

The desire for a "home of our own" then led us to our present bandroom , the venue for many a good social evening! Since it's re-formation the band has grown to also include a successful Training Band. One original re-founding member (Richard Knock) is still a playing member of the band, 36 years on!

This year the band is busier than ever, with nearly 40 engagements this year, not including contests.
The band has been to the Finals twice before in Fourth Section, under Harry Bentham in 1990 and 1991, coming third on this occasion.

Since promotion to the Third Section in 1991, the band has gained many placings in local contests, and gained the elusive first win at last year's Preston contest. Hard work has resulted in this years third place at the North West Area, qualifying the band for Harrogate. Major thanks must go to all the band members who through their fund-raiding efforts have raised the money the band needs to go to Harrogate, and to Pontins, Eccleston Parish Council and the Ulnes Walton fund-raisers for their continued support.
---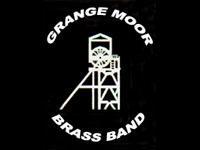 Grange Moor
www.grangemoorband.com
Conductor: Duncan Beckley
Qualified: Winners at Yorkshire Championships
Principal Cornet: Marion Matthewman
Euphonium: Paul Wood
Soprano: Owen Wedgwood
Horn: Karen Wood
Trombone: David Matthewman
Flugel: Robert Boyles
Eb Bass: Clive Jowett
Percussionist: Matthew Asher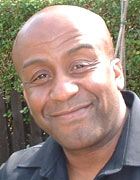 Duncan Beckley:
Duncan was born in London but moved shortly afterwards to Wakefield, West Yorkshire where his love for music grew into a passion and a profession. He started playing the Flugel horn at ten years of age and progressed to the tuba, which he played with many brass bands.

Duncan is a member of The Royal College of Music and a Fellow of Trinity College of Music. He also gained a degree in Music from Sheffield University and holds a P.G.C.E. from Leeds University.

As a conductor he travels widely conducting bands throughout Great Britain gaining five National Championships (Lower Sections), three in England and two in Northern Ireland. He has been Musical Director for Newstead Welfare Band (Top Section) for the last 15 years achieving many successes during that time. He is a member of the NABBC and an adjudicator with ABBA.

Duncan has appeared in the film 'The Full Monty' and has also made other TV appearances.
Band history:
Grange Moor Brass Band can trace its history back to 1854 and to the Shuttle Eye Colliery. As a typical pit band it formed a focus for the community and an important musical outlet for many of the mineworkers.
Closure of the mine in 1976 hit the area, and although the band continued, it suffered a steady decline.

In 2001, the band was fortunate to obtain a small amount of money from the National Lottery to encourage new local players and to carry out much needed maintenance to the band room. As the band grew, so did its aspirations, and success was achieved at the very first contest in 2002 with a 3rd prize in the Mineworker's Contest.

The band began this contesting period in the 4th Section, two and a half years ago, but our success has led to our promotion to the 3rd Section in 2005, and from 2006 have won promotion to the 2nd Section. They are very grateful for the time and commitment Duncan Beckley spends with the band, his talent, enthusiasm and expertise is invaluable, working closely with their Resident Conductor, Malcolm Dibb, the partnership has been a very successful one.
---
Hetton Silver
Conductor: Ken Wheatley
Qualified: 2nd place at North of England Championships
No information has been supplied by the band
---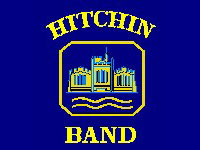 Hitchin
www.hitchinband.co.uk
Conductor: Martin Hurrell
Qualified: 2nd place at London & SC Championships
Principal Cornet: Dinah Prince
Euphonium: Keith Birch
Soprano: Simon Router
Horn: Gary Summerfield
Trombone: Scott Henderson
Flugel: Sam Huckle
Eb Bass: Sue Bell.
Percussionist: Dan Perrin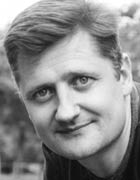 Martin Hurrell:
Martin Hurrell comes from a musical family. He became a member of the National Youth Brass Band and entered the Royal Academy of Music where he studied trumpet with Ray Allen and conducting with Maurice Miles winning major prizes for solo and ensemble playing, and in 1982 became a member of the European Community Youth Orchestra.
In 1983, he was appointed Principal Cornet of the BBC Concert Orchestra where he made regular broadcasts as soloist. From 1987-1992, Martin pursued a freelance career, during which time he appeared as guest principal trumpet with every major symphony orchestra in the UK.

Since 1992, Martin has held a position with the BBC Symphony Orchestra as assistant principal trumpet and has enjoyed working with many of the worlds leading composers. He has given recitals and master classes throughout the UK and several recital broadcasts for BBC Radio 3.

In 2001, he was one of the soloists at the 'Last Night of the Proms' This concert was televised and broadcast all over the world, and was later recorded for CD.
Band history:
Hitchin Band was formed way back in the 1860's. This makes it one of the oldest brass bands in the world still performing, giving Hitchin an almost unique piece of 'Living Heritage', something to be very proud of.

Since its foundation the band has formed a cornerstone of music in the Hitchin area. They are trying to reconstruct the heritage of the band to find out more about the history of music in Hitchin.
The band has fostered young musicians still learning to play, offering them the opportunity to play alongside our more experienced members, some of whom have been with the band for over 40 years.
Hitchin Band is very proud of its strong links with charitable organisations including the Royal British Legion, The Round Table and St Mary's Parish Church Hitchin
The Hitchin Band has been playing for almost 150 years. All of the band's members, committee and supporters are dedicated to see that the band moves forward into the 21st century and beyond.
---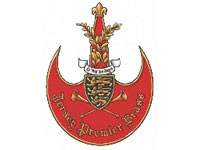 Jersey Premier Brass
Conductor: Tim Pritchard
Qualified: Winners of London & SC Championships
Principal Cornet : Luke Brown
Soprano: Neil Britton
Euphonium : Lee Bell
Eb Bass: Adam Griffiths
Percussion: Jason Mildren
Flugal: Zoe Audoire
Horn: Vici Cornwall
Trombone: Jonathan Betts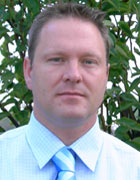 Tim Pritchard:
Tim first starting playing the cornet with Abertillery Band, going on to study music at Cardiff University.
Moving north to take up his first teaching job in Blackpool, he has played in the cornet section of both Besses o 'th Barn Band and the Freckelton Band. In 1997 he moved to Jersey to become Head of Music at Les Quennevais School.
Band history:
JPB was formed in 1997 with the primary aim of creating a band to allow Jersey residents an opportunity to compete in contests on the mainland. Forming a band on an island brings with it a unique set of challenges.
A tiny regulated population and costs of around £5000 per contest has not however deterred the band from attending at least one a year. Despite a lack of experience JPB has, in its short existence won the Wessex 1st section title to be promoted to the local Championship section before a move to the London area was necessitated by cheaper flight costs. Our only contest of 2005 to date has been our success at the areas, becoming the first ever band from the Channel Islands to win a place at the finals.
The band is very active within the island community and has a policy of performing entertaining light concerts throughout the summer months to entertain the tourists, whilst being fearless in tackling more challenging works for off season 'serious' concerts.
---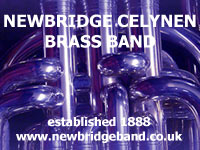 Newbridge Celynen
www.newbridgeband.co.uk
Conductor: Paul Holland
Qualified: 2nd Place at Welsh Regional Championships
Principal Cornet: Andrew Smith
Euphonium: Nigel Thomas
Soprano: Elise Holland
Horn: Angie Thomas
Flugel: Rob Nesbitt
Eb Bass: Gareth Young
Percussionist: Ben Lewis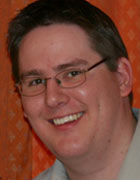 Paul Holland:
Paul Holland, was appointed MD in 2002. Paul's playing career began at age 11 and culminated in a successful 3-year period with Black Dyke winning the National and British Open titles.
Paul also took part in countless master classes and coaching sessions both in the UK and abroad. These sessions led to Paul becoming drawn into conducting and being asked as guest conductor with many Championship Section bands.
During his time with Black Dyke Paul also studied music at Huddersfield University under the direction of Philip McCann, Sandy Smith and Geoffrey Whitham and gained his music degree in 1998. After this Paul returned back to Wales having received additional coaching from James Watson where he works full time with Newbridge and continues to be in demand with Championship Section bands in the Pincipality.
Band history:
Originally formed as the Celynen Band in 1888 the Celynen Collieries Band was reformed in 1952 under Rhys Tilley and a learner's class was formed to quickly produce players to fill the gaps in the band.
The band then embarked on a nomadic existence often moving premises commencing with the central hall Abercarn, through many other local halls and institutes to finally its current base in the Institute in Newbridge - back to first base after 50 years.
During the years the band has won countless awards in many competition venues one of the most noteworthy was 3rd in the London National Finals in 1964. After a period under Dave Probyn, Dave Banwell offered his services until a permanent successor was found.

At this point the band was really progressing and soon reached the second section and following Dave Banwell the band had a succession of conductors leading to the current successes under MD Paul Holland.
---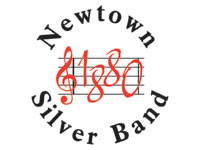 Newtown Silver
www.newtownsilverband.co.uk

Conductor: Steve Edwards
Qualified: Winners at Welsh Regional Championships
Principal Cornet: David Gardner
Euphonium: Del Thomas
Soprano: Alan Breese
Horn: Claire Foskett
Trombone: Paul Lloyd
Flugel: Phil Pryce
Eb Bass: Neil Simkin
Percussionist: Neil Vaughan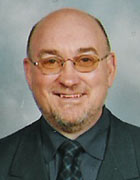 Steve Edwards:
Steve began his association with brass bands as a young boy when he joined the local Salvation Army band in Bargoed in South Wales. As he developed his craft he went on to become the youngest ever Principal Cornet of the Divisional Youth Band. Steve then became solo cornet, and later solo horn of the Hymac (Rhymney) Band enjoying regular success at championship level at both National and international venues.
After moving to Mid-Wales in1974 he became Principal Cornet of the Newtown Band and formed the very successful Newtown Junior Band, and it was the formation and development of this musical group that directed his musical career towards the path of brass teaching, coaching, musical arrangement and conducting.
In 1983 Steve was invited to conduct Newtown band and immediately took them to numerous successes. After moving away due to work, he returned for a second time, since when further success has followed.
Band history:
Newtown has always had groups of musicians, playing whatever instruments they could manage and by the 1870s there was one such group who called themselves Newtown Brass Band. Little is known about them and they seemed to just get together when required, to head the many processions and events.

After the War there were severe employment problems in the town and many people had to leave to find work. Nevertheless the band succeeded in keeping together, and most importantly, entering contests. With the development of Newtown from the 1970's the band was able to keep a more stable membership, although the disappearance of promising young players to colleges and work elsewhere was still a problem.
This year the band is celebrating its 125th anniversary, and is doing so in some style - the band is probably the best it has ever been in all those years. This has been demonstrated by success at contests, including first prizes at the Welsh Regional and the National Eisteddfod of Wales.
---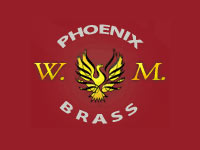 Phoenix West Midlands Brass
www.phoenixwmbrass.co.uk
Conductor: David Bishop-Rowe
Qualified: Winners at Midlands Championships
Principal Cornet: Lisa Glover
Euphonium: Vicki Southall
Trombone: Geoff Pearson
Horn: Richard Haines
Soprano: Martin James
Flugel: Emma Cox
Eb Bass: Colin Graham
Percussion: David Jenks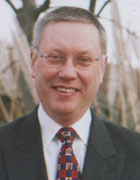 David Bishop-Rowe:
Since 2002, the band has been successfully led by David Bishop-Rowe. In his first year David led the band to four contest victories and the band's first appearance at the National Finals in Dundee.
His desire for great music-making and professionalism has guided Phoenix into the Third Section in just their third year of competing. Promotion to the Second Section is within sight and the band hope to continue their fruitful relationship with David well into the future.
Band history:
Phoenix West Midlands Brass was formed in 2000 and currently consists of 28 members from all areas of the West Midlands. From the outset the band has prided itself on having a friendly atmosphere in and out of the bandroom that is reflected in the popularity of the band in the local community.
The band began life with seven members yet by the time the band performed their debut concert at the Overend Methodist Church the number of players had risen to twenty four. The profile of the band was elevated during the next few months as they played park and church concerts in West Bromwich, Blackheath, Oldhill and Cradley Heath.
Support from the local community is vital for the continued existence of the band. In the last few years several grants have been generously given to the band, including substantial donations from the Rowley Town Committee. These donations have enabled the band to purchase much-needed instruments and their distinctive uniform. The band recognises the help and support and gives their thanks.
---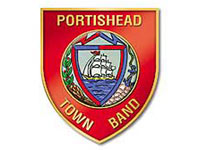 Portishead Town
Conductor: Rhodri Griffiths
Qualified: Winners West of England Championships
Principal Cornet: Darren Williams
Euphonium: Dale Price
Soprano: Paul Field
Horn: Kathie Light
Trombone: Matt Davies
Flugel: Steve Tripp
Eb Bass: Gareth Rudge
Percussion: John Rackham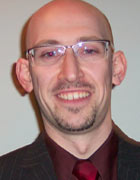 Rhodri Griffiths:
Rhodri Griffiths is a bass player by trade, his playing CV includes the likes of Carlton Main Frickley and Tredegar with whom he competed in the 2002 European Championships.

Rhodri studied Tuba at Bath University under the tutelage of Steve Sykes where he specialised in orchestral conducting in his final year. His first step into brass band conducting was with Severn Tunnel Band in Wales. Since then Rhodri has enjoyed working with Wotton Under Edge and Bendix Kingswood.
He joined Portishead Town Band in 2003 and the positive effect his enthusiastic and inspirational approach has had is evident in the recent contest successes and in the acquisition and retention of a number of new players. The band look forward to a long and happy musical relationship with him.
Band History:
Portishead Town Band is based a few miles south of Bristol and was formed in 1968 by employees of the Central Electricity Generating Board. The CEGB band then became Clarence House Brass when ownership of Clarence House, where the band rehearsed, changed in the mid 1980's.
The band is now proud to have adopted the name of the town of it's origin - Portishead. In 2000 the band was privileged to qualify for the 4th Section National Finals at the Royal Albert Hall and gained promotion to the 3rd Section in the same year. Since the arrival of MD Rhodri Griffiths in 2003 the band has gone from strength to strength notching up back to back wins in the 3rd and 2nd Section at the Gloucester Brass Band Association Contest in 2004 and first prizes in the Associations Entertainment Contests in the same year.
---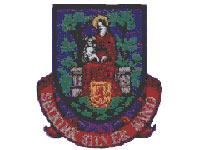 Selkirk Silver
www.selkirksilverband.co.uk
Conductor: Richard Duff
Qualified: 2nd place at Scottish Championships
Principal Cornet: Colin Kemp
Euphonium: Brain Hermiston
Soprano: Stuart Melrose
Horn: Les Mallin
Trombone: Andrew Murray
Flugel: Dave Young
Eb Bass: Jim Terras
Percussionist: Lynne Kemp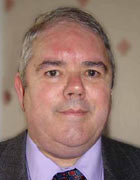 Richard Duff:
Richard Duff first joined the Kinneil Band in 1961 and the first contest success he tasted was with them at the Scottish Championships 1962 on Gilbert Vinter's 'Salute to Youth' on 2nd cornet.
He went on to become Principal Cornet of the band before a move to the Whitburn Band on flugel horn before periods as assistant principal, then principal cornet for 2 years. He returned back to the Kinneil Band and had a brief period with the B'oness and Carriden Band.
He has conducted Broxburn andKelty bands and started conducting Selkirk Silver Band in December 2004.
Band history:
The band was formed in 1897 during the Silver Jubilee of Queen Victoria when it was known as Selkirk Silver Jubilee Band and through time the "jubilee" has been dropped from the name.
Selkirk Silver Band is the common name used although the band's full title is Selkirk Royal Burgh
Silver Band, which in itself is also shortened by locals to "The burgh band" or the "Toon Band".

The 1980s and 90s was the most successful period as a competing band gaining promotion from the 4th section in 1983 and eventually reaching as high as the 1st section in 1995. A period of somewhat less success saw the band competing once again in the 3rd section in which it
came 2nd at this year's Scottish Championships.
In 2002 the band appeared to have come full circle since its origins relating to Queen Victoria, when the band had the great honour of playing for Queen Elizabeth II on her Golden Jubilee Tour visit to Lauder, and again playing in front of the Queen during the opening of the Scottish Parliament in 2004.
---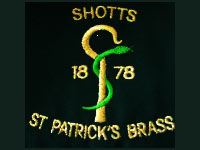 Shotts St Patrick's
Conductor: Alan Duguid
Qualified: Winners of Scottish Championships
Principal Cornet: Lynsey Aitken
Euphonium: William Brown
Soprano: William Duffy
Horn: Ruth Glen
Flugel: Nicola McKeown
Trombone: Brian Lennon
Eb Bass: Mark McKeown
Percussion: Alan Mcaree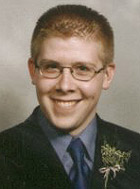 Alan Duguid:
Alan's first notable conducting engagement was at the age of 17, conducting the Learig orchestra, soon after which he became the resident conductor of Bon Accord Silver Band. Alan went on to study at the RSAMD and recently graduated with a post-graduate diploma in composition.

Since moving to Glasgow, Alan has conducted the Glasgow University Wind Band, the Bathgate Band, Newtongrange Silver Band, Kingdom Brass and Clydebank Burgh. On 2001 Alan won the Scottish heat of the NABBC Conductor Competition, going on to represent Scotland at the finals.

As well as his work in Scotland, Alan has had the great fortune to work with ensembles as far afield as Japan, where he worked with Tokyo Brass Concord and several wind bands in the surrounding area in the summer of 2004.
Band history:
Shotts St Patrick's Brass Band was formed in 1878. Their last regional win was in 2002 where their performance of 'St Austell Suite' off a number one draw saw them make the long journey south to Torquay, where they came a credible 14th. The band was relegated to the third section in 2004.

In celebration of the bands 125-year anniversary, they recorded a CD aptly entitled 'Calling The Shotts.' Featured on the CD is also a march specially commissioned to celebrate the bands existence and composed by the talented Simon Kerwin. The march is entitled 'Springhill Brig' and takes it's name from the site of Shotts St Patrick's Band's very first rehearsal hall.

Since the appointment of Mr Duguid, Shotts have enjoyed a very successful streak, winning the majority of the 2004 third section trophies and more recently, taking the section titles at The Fife Festival Of Brass and The Land O' Burns Contest.

History seemed to repeat itself at this years Scottish Championships as Shotts once again pulled a number one draw from the bag but earn their place in Harrogate where they will share their last performance with young conductor Alan Duguid , to whom they wish success in the future, as it will be the end of a great and successful partnership.
---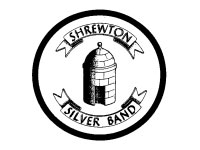 Shrewton Silver
www.ssb.org.uk
Conductor: Michael Dunford
Qualified: 2nd place at West of England Championships
Principal Cornet: Alan Dunford
Soprano: Nigel Miller
Euphonium: Chris Friend
Horn: Oliver Royston
Trombone: Martin Smith
Flugel: Debbie Avery
Eb Bass: Martin Rhodes
Percussionist: Helen Lucas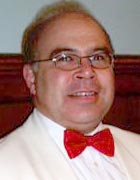 Michael Dunford:
Michael started his playing career at the age of 7, with Amesbury Town Band, joining Shrewton Silver Band 2 years later. In 1978 he left school for a career in military music. Trained at Kneller Hall he has performed in many countries and prestigious venues around the world.

1994 saw Michael, now playing the Euphonium, return to Salisbury Plain at Tidworth where he remained until his retirement in June 2002 after 24 years of service. He was soon able to renew his acquaintance with Shrewton Silver Band.
In 1998 Michael took the baton for Shrewton. During his tenure he has guided them from the 4th section to Championship Section in the Wessex Brass Band Association and to the 3rd section nationally culminating in qualifying for the 3rd Section National finals twice in 2004 and 2005.
Band History:
Articles found in the Salisbury Journal can support the presence of a Band in the Shrewton Village, circa 1830.
Records that far back are somewhat lacking but early instrumentation included some woodwind, but by the 1930's these had been superseded, leaving the Band wholly brass with the exception of percussion.
The twentieth century saw the Band strengthen and survive the two World Wars with the help of other bands in the area, with whom they shared jobs. Village functions such as fetes and dances were their prime source of income, until as transport improved they were able to spread their wings and play further afield.
During the inter-war period, the Band competed in London, Salisbury and Bournemouth, thereafter their efforts have been at more regional venues. Success has been mixed, but considering their background, they have generally acquitted themselves well. Over the years membership of the Band has seen family names constantly recurring and we can still claim to be a local Band, with most members living within five miles.
---
Slaithwaite

Conductor: Barry Hudson

Qualified: 2nd place at Yorkshire Championships
Principal Cornet: Helen Gledhill
Soprano: John Mitchell
Flugel: Amanda Nichols
Horn: Neil Hardy
Euphonium: Peter Brier
Trombone: David Seymour
Eb Bass: Graham Chadwick
Percussionist: Chris Ingham

Barry Hudson:
Barry Hudson's involvement with banding began at the age of seven and has continued with a passion ever since. However his musical claim to fame is that of being the father of trombone virtuoso Nick Hudson!
A former trombone soloist himself his conducting experience began in the Salvation Army. Dovetailing his musical activities with his 'real life' job as chief executive of a London advertising agency and other creative activities, he recorded and broadcast as both resident and guest conductor with various musical ensembles in contest and concert successes throughout Europe.

Although his playing skills have long been eclipsed by his son Nick's achievements, since his appointment as MD at Slaithwaite in 2003, his imaginative concert programming, motivational skills and methodical rehearsal techniques have made a major contribution to delivering the Band's most successful period in thirty five years

Band History:
Slaithwaite band was formed in 1892, overlooking the Yorkshire village of Slaithwaite, famous as the location for the popular T.V series "Where the Heart is", near to Huddersfield.

The band has had a varied history over the last 100 years and saw considerable success during the late 1930's and 70's. In the 1960's Roy Newsome was appointed as musical director and was followed by Derek Broadbent who both developed the band forward into the 1970's. The band has won numerous contesting honours – including the Grand Shield contest.
The present musical director is Barry Hudson, a formidable trombone player and experienced conductor. Under his leadership not only has he directed the band to enable it to gain a place at the national finals, he has formed a new strategy to cultivate to a wider audience, the band performs a broad repertoire of music for all tastes and occasions, marches and original compositions sit comfortably along side pop, jazz and excepts from stage and screen.

Most members live locally and come from all walks of life including Police officers, teachers, nurses and farmers. Each one is committed to the groups amateur status and all striving to achieve music played to the highest of standards.
---
St. Sebastian Wokingham
www.wokinghambrassband.org
Conductor: Dave Richards
Qualified: 3rd place at London & SC Counties Championships
Principal Cornet: Rob Leeson
Euphonium: James Kelloway
Soprano: Dorinda Garner
Horn: Jen Kelland
Trombone: Anthony Peagam
Flugel: Janatha Dilks
Eb Bass: Peter Cole
Percussionist: Lisa Hubble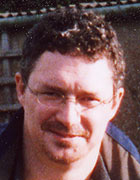 Dave Richards:
MD Dave Richards claims once to have been a pro trumpet player, but even the most persistent research has failed to ascertain at which tube station it was that someone put some coins into the hat.
A former top-section soprano player, he joined Saints in 2004 after over nearly 15 years out of banding, and made an immediate impression by making anyone arriving late at rehearsal stand up and play a solo. In real life he runs a software project management business - if and when the band lets him have time off
Band history:
The band was formed in 1931 as the "St. Sebastian's Parish Band" and was renamed in 1978 to "St. Sebastian's Wokingham Band". Our longest serving MD so far is the late Alan Clacey, racking up 26 years. The band celebrates its 75th birthday next year and previously qualified for the finals in 2000.
Its achievements this year include awarded 3rd place at the 2005 L&SC Area contest, awarded 9th place overall in Dobcross at this year's Whit Friday Marching Contests. They have won Section B of the SCABA Entertainment Contest in Crawley twice (2003 & 2004), and have won the best trombone section award three times (2002, 2003 & 2004).
---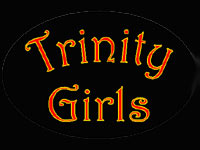 Trinity Girls
www.trinitygirlsbrassband.co.uk
Conductor: Stuart Barton
Qualified: Winners at North West Championships
Principal Cornet: Anna Spedding.
Euphonium: Claire Anderton
Trombone: Amy Freel
Horn: Judith Kenyon.
Soprano: Marie Hart.
Flugel: Jessica Collins
Eb Bass: Denise Grundy.
Percussion: Katie Johnson & Jessica Royle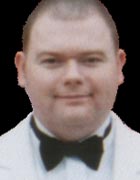 Stuart Barton:
Stuart Barton took over the MD's position in 2001 and began his musical career at the age of 8 learning the organ and then later the piano.
At the age of 11 he was given the opportunity to learn to play the cornet and became a member of the Wigan Youth Brass Band and Orrell Silver Band on soprano cornet before moving to Flixton and then to the cornet section of the B.T. Band in 1994. After graduating from Salford University, Stuart gained his P.G.C.E. and is currently the Head of Music for a High School in Wigan.
His conducting career has seen a number of successful partnerships, the most notable of which was leading Pemberton Old Wigan Band from the 4th to Championship Section in only 4 years!
In 1999, Stuart was appointed Resident Conductor of British Telecom Band, where he quickly gained a reputation for being one of the most talented young conductors in the North West. In 2001, after a short period with Flixton, Stuart accepted the position of MD of Trinity Girls Brass Band.
Band history:
The Trinity Girls Band began in 1959 thanks to a woman called Margaret Stokes. When there were hardly any female brass players around, if any at all, Margaret, started an all-girls band.
Margaret, at that time was in charge of the Girls Guildry and after hearing the "musical" efforts of the local Boys Brigade, decided that the girls could make a better attempt.
It was a struggle at first but two years after the band were formed, it broke away from the Girls Guildry to become an independent organisation later becoming The Trinity Girls Silver Band (taking the name of Trinity from the church which it had belonged). The people in the village were very proud of 'their girls band ' and their reputation as the only all-girls band in the country, soon spread.
In 1990, Bill Carter took over as MD and the Girls became the North West Fourth Section Champions and took them to the National Finals at Wembley in 1995.
In 1998, Bill left the band to be replaced by Greg Patmore. During Greg's time with the band, the Girls celebrated their 40th anniversary in 1999 with a re-union concert. The band were able to trace over 100 ex-players, all of whom were invited to attend as either a member of the band or as one of the audience.
The Girls most recent achievements include the recording our latest CD ~ Ladies in Red and promotion to the Third Section after a very successful period with Stuart, resulting from our Fourth Section Champion title (by four clear points !).
---
United Norwest 2000 Brass

Conductor: Jamie Meredith
Qualified: 2nd place at North West Championships

Principal Cornet: Sarah Brown
Soprano: Richard Laycock
Flugel: Emma Reay
Horn: Stuart Jones
Euphonium: Jeff Sparkes
Trombone: Dave Pemblington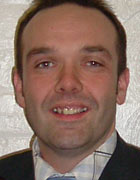 Jamie Meredith:
Jamie hails from Abergavenny, South Wales and started playing Euphonium with Abergavenny Borough Band under Eric Powell.
He studied at Salford University under Nicholas Childs, Peter Graham and Dave King, majoring in performance and brass band arranging. After graduating Jamie became a peripatetic teacher before moving into instrument sales and ultimately setting up his own music business in 2001.

As a player, Jamie has enjoyed stints on solo Euphonium with Wingates, Crewe Co-op, Pemberton and currently BT.

In conducting, Jamie is a relative newcomer having only taken up the baton in anger in November 2003 but since then he has steered United 2000 to a series of contest and concert successes, most notably 1st Place at the Pontins Championships in 2004 and back to back appearances at the National Finals.

Jamie's future plans for the band include an appearance at Pontins in October and a CD recording in 2006.
Band history:
The band was formed in 1990 from the South Cheshire Young Brass and entered in the 4th Section and Youth sections as Normid 2000 Band. The band won the North West Area Fourth Section in 1994 and represented the area at the National Championships.

In 1996 the band moved from to Sandbach returning to their current premises in Crewe in 2001. During this time they won the Third Section North West Area contest in 1998 under the name United Norwest 2000 Brass.
In 2001 the band went back to the Third Section. This is where they have now remained for the last 3 years.
Jamie Meredith was appointed MD in 2003 and the band name changed in 2004 to United Co-Operatives 2000 Brass. A 2nd place in the North West Areas qualified the band to the Finals for the third time in their history and 2004 was rounded off winning the Pontins Third Section Championships.
2005 saw the band come 2nd in the North West Area Championships and win the Third Section prizes at the Wigan Brass and Beer festival and scooped a number of prizes at the Whit Friday marches. They are looking forward to their second consecutive appearance at the National Finals in Harrogate and hope that we can improve on their 4th place last year.