2005 National Championships of Great Britain - The Conductors Records
10-Oct-2005
4BR looks at the records of the 19 conductors (Nigel Taken has two bites of the forbidden apple on Eden) trying to add a National title to their CV this year to see if they are really as good as their record suggests.
---
Amazingly there is just the one debutant at this year's contest – Simon Stonehouse at Fairey's, and although some of the others only have less than a handful of performances here on their CV's, some of their records are remarkable.
Nigel Seaman for instance makes just his third appearance at the contest, although his first was 24 years ago in 1981 and his second was in 1989. He returns to the stage for a third go 16 years on. Meanwhile David Loukes made his debut in 1982, and appeared a second time in 1985. His third appearance this year is some 20 years later! Raymond Tennant has some ground to make up on these guys as he makes a second appearance 14 years after his debut.
Meanwhile the most experienced man in the field is Melvin White, who this year makes his 19th appearance. He was also the last man before Nigel Taken this year to conduct two bands at the contest. Where are the Rimmer's and Halliwell's of today?
Of the men on display (no women again this year), only four have tasted the ultimate success (Messr Child senior, Childs junior, Hudson and Withington) but there are quite a few who have already notched up an impressive list of achievements in a short space of time.
Who will though leave the Royal Albert Hall boasting that he has just conducted the Champions Brass Band of Great Britain? Mr King? Mr Gray or Mr Farr? Or will it be one of the new breed? Perhaps even the one debutant? It has been done before.
Good luck to them all, especially as we now know exactly what form they have here over those long years.
---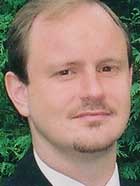 Steve Bastable
Woolley Pritchard Sovereign Brass
Appearances: 5th time
Debut: 2000

Bands taken at the Finals:
Tredegar – 2000, 2001, 2003
Staffordshire – 2004
Woolley Pritchard Sovereign Brass - 2005

Record:
No Wins:
1 Second: 2003
1 Fifth: 2000
1 Unplaced: 2001 (7th), 2004 (13th)

Another young conductor with a very impressive record to maintain here. Steve Bastable made his debut with Tredegar in 2000 and immediately came 5th. He followed this up with a solid 7th a year later, before missing out on the title itself by the narrowest of margins in 2003 with a typical bit of musical interpretation that was only pipped by Faireys.
Since then he has branched out and has continued to notch up impressive results wherever he has gone, so can he do it here with a band that many people have a fancy for doing rather well. Wait and see.


---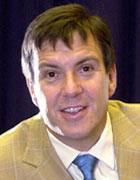 Dr. Nicholas Childs
Black Dyke
Appearances: 12th time
Debut: 1994

Bands taken at Finals:
Tredegar – 1994, 1995, 1996
Fodens – 1997, 1998, 1999
CWS Glasgow – 2000
Black Dyke – 2001, 2002, 2003, 2004, 2005

Record:
3 Wins: 1999, 2001, 2004
1 Third: 1997, 2002
2 Fourth: 1998, 2003
1 Fifth: 1994
1 Sixth: 2000
2 Unplaced: 1995 (9th), 1996 (11th)

The Welshman, and younger of the Childs brothers makes his 12th appearance here this year and his fifth with Black Dyke. He and his band are on something of a roll at present and it may take something quite extraordinary to stop him becoming the proud owner of a 'Triple Crown'.

He has an excellent record now at the Royal Albert Hall – just two misses in all attempts and with a band of this quality to direct you can only think that only a very early draw or the band bus running over a black cat whilst it walks under a ladder on the way to the hall can stop him adding a fourth title to his ever expanding CV.
---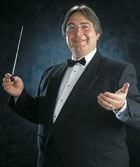 Dr. Robert Childs
Buy As You View
Appearances: 9th time
Debut: 1996

Bands taken at Finals:
EYMS – 1996, 1997
Ever Ready - 1999
BAYV (Cory) – 2000, 2001, 2002, 2003, 2004, 2005

Record:
1 Win: 2000
1 Second: 2002
1 Third: 2003
1 Fourth: 2004
1 fifth: 2001
3 Unplaced: 1996 (8th), 1997 (12th), 1999 (19th)
Robert Childs makes his 9th appearance at the Finals, and many people forget that he didn't just fall into the BAYV MD position without gaining experience elsewhere.

He made his debut here back in 1996 with the EYMS band – the band he helped create, and on his debut they came a very creditable 8th on "Isaiah 40" and 12th on "On Alderney Edge" a year later. His final year of apprenticeship came with Ever Ready in 1999 when he tasted the disappointment of coming last but one, before the glory of 2000 with BAYV Cory as they were then. Ever since it has been a series of near misses, with fourth last year.
With a band such as his under his command he should be odds on to add another podium place at least to his CV – although he does also have a gap for what would be a unwanted 6th place.

---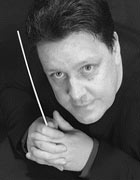 Andrew Duncan
Whitburn
Appearances: 2nd time
Debut: 2004
Bands taken at Finals:
Whitburn – 2004, 2005
Record:
No Wins:
1 unplaced: 2004 (8th)
The immensely talent Scotsman returns for his second successive appeaance at the Royal Albert Hall armed with a strong band to back him up in the shape of Whitburn.
Last year they put up an excellent early showing from the dreaded number 2 slot to come home 8th and he will be hoping for more of the same if not better this time around. The combination has shown they are a band to fea at the major contests, so a bit of luck at the draw and Mr Duncan could add an impressive statistic to his CV.
---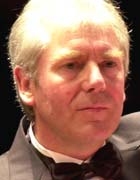 Ray Farr
Reg Vardy
Appearances: 14th time
Debut: 1976

Bands taken at Finals:
City of Coventry – 1976, 1988, 1989
Grimethorpe – 1981
Rogerstone – 1982
Parc and Dare – 1984
Newham - 1986
Hanwell – 1987
CWS Glasgow 1991
Williams Fairey - 1995
Ever Ready/Reg Vardy – 2002, 2003, 2004, 2005

Record:
No Wins:
2 Thirds: 1988, 2004
1 Sixth: 1986
10 Unplaced: 1976 – (=15th), 1981 (10th), 1982 (18th), 1984 (12th), 1987 (14th), 1989(19th), 1991 (12th), 1995 (8th), 2002 (9th), 2003 (12th)

Amazing to think that Ray Farr made his debut here as far back as 1976, but in his 13 previous appearances he can only boast 2 third places and 1 sixth to his credit.

He has also had a go at winning here with no less than nine bands, but it must be said his latest partnership with Reg Vardy seems to be developing very nicely indeed and they put in a superb performance last year to come third. That equaled his best effort here some 16 years after he did it with City of Coventry, but the odds on him repeating it or coming very close are short. One to watch out for.
---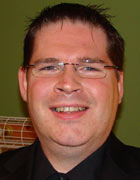 Michael Fowles
BHK (UK) Ltd Horden

Appearances: 5th time
Debut: 1997
Bands taken at Finals:
Point of Ayr – 1997, 1999, 2001
Leyland – 2000
BHK (UK) Ltd Horden - 2005

Record:
No Wins:
4 Unplaced: 1997 (8th), 1999 (18th), 2000 (20th), 2001 (15th)

Michael Fowles made his debut with Point of Ayr band at the Finals of 1997, when as Welsh Regional Champions they came a very creditable 8th place playing "On Alderney Edge". They both returned in 1999 but it wasn't so successful an appearance and they came 18th.
In 2000 he took Leyland at the contest but they too struggled and came 14th and in 2001 he returned with Pont of Ayr to come 15th. This time the busy freelance MD is back with BHK (UK) Ltd Horden from the North of England and will be hoping to repeat at least the result of his debut year back in 1997.
---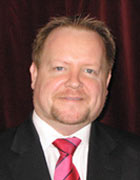 Russell Gray
Leyland
Appearances: 5th time
Debut: 2000

Bands taken at the Finals:
Ransome – 2000, 2001, 2003
Tredegar – 2004
Leyland - 2005

Record:
No Wins:
1 Second: 2000
1 Fifth - 2004
2 Unplaced: 2001 (13th), 2003 (7th)

Just the fifth appearance for the Scotsman at the Albert Hall with the baton, but in that time he has a pretty impressive record with a 50% success rate of getting his band into the top five places. He made an amazing debut with Ransome in 2000 on "Harrison's Dream" that gave them a well deserved second place, and that day he used just about every trick in the book (including some amazing effects with submerged tubular bells), to catch the judges ears.
He hasn't quite come as close as that since to capturing the big pot, but he did direct a fine performance from Tredegar in 2004 to claim fifth place. He has struck up a fine rapport with Leyland as they are on a dream come true weekend, so what about one coming true for Mr Gray?
---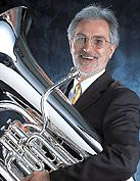 James Gourlay
Brighouse and Rastrick
Appearances: 10th time
Debut: 1988
Bands taken at Finals:
BTM – 1988
Williams Fairey – 1996, 1997, 1998, 1999, 2000
CWS Glasgow – 2001
Grimethorpe – 2002
Brighouse and Rastrick – 2004, 2005
Record:
No Wins:
1 Second: 1997
1 Third: 1998
1 Fourth: 1996
1 Fifth: 1999
5 Unplaced: 1988 (14th), 2000 (8th), 2001 (10th), 2002 (7th), 2004 (14th)

Amazing to think that this will be the third decade that James Gourlay has conducted here. His first appearance was as a young man with the Welsh BTM Band on "Seascapes" when they came 14th, but then there was quite a break before he returned with Williams Fairey.
Those were to date his most successful appearances – including 2nd place on "Alderley Edge", and since then he hasn't got within touching distance of even a top six place. Is the magic disappearing, or has one of the great musical mavericks of our time got it in him and his band to upset all the odds and give him his first National title. When he and Brighouse do click they are scintillating – and it about time for it to occur once more.
---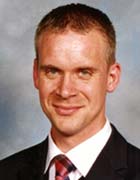 Philip Harper
BTM
Appearances: 3rd time
Debut: 2001

Bands taken at Finals:
Flowers – 2001, 2003
BTM - 2005

Record:
No Wins:
1 Unplaced: 2001 (9th), 2003 (16th)

The talented and hard working Philip Harper will this time lead the Welsh challenge of the BTM Band, and as always he is a conductor not to be missed. That is not just because of his size, but also the flamboyant way in which he puts everything into the performances he directs.

He can be a bit hit or miss though (more hits with a score than misses without one to be fair) as was seen here with Flowers in 2003 when he directed a very personal and quite idiosyncratic account of Elgar that didn't really appeal to the men in the box. When he does hit the bull though he does so big time, and if is able to light up Eden here with a talented band he could well feature highly.
---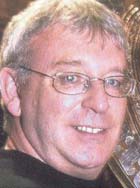 John Hudson
Cwmaman Institute
Appearances: 6th time
Debut: 1990
Bands taken at Finals:
CWS Glasgow – 1990
Tredegar – 1993
Wingates – 1995
Bodmin – 1997
Cwmaman Institute – 2004, 2005
Record:
1 Win: 1990
1 Second: 1993
2 Unplaced: 1995 (10th), 1997 (10th), 2004 (18th)

Now that isn't a bad record is it? Five appearances – 1 win, 1 second and 2 top 10 places, but this year will see only the sixth appearance at the Royal Albert Hall for John Hudson. Why no one has booked him more often since his amazing winning debut in 1990 is a bit of a mystery, especially after he followed that up with a runners up place on his second showing with Tredegar on "Devil" two years later.
That win though was 15 years ago, and the odds of a repeat this time must be pretty long, especially as twelve months ago his band could only manage 18th place come results time. Still, you must never underestimate John Hudson and with a much stronger outfit under his baton this time around another impressive entry on the London CV may be in order.
---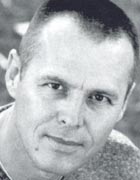 David King
YBS Band
Appearances: 13th time
Debut: 1987

Bands taken at Finals:
Kennedy Swinton – 1987
Black Dyke – 1989, 1990
YBS – 1994, 1995, 1996, 1998, 1999, 2000, 2001, 2002, 2004, 2005
Record:
No Wins:
4 Seconds: 1989, 1995, 1998, 2004
2 Third: 1994, 2001
2 Fifths: 1987, 1996
1 Sixth: 2002
3 Unplaced: 1990 (7th), 1999 (8th), 2000 (17th)

No National title to the name of the most successful contest conductor of the past 20 years, but he has come so close on four occasions.
Last year his band didn't quite reach the standard he thought was enough to finally win the Nationals – and so it proved, but they are still the band to beat on the day. This time is the Australian's 13th attempt. We don't know if he believes in omens but could it finally be 'lucky 13' for him and his band? If it is, no one would have deserved it more.
---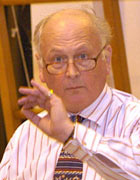 David Loukes
St. Austell
Appearances: 3rd time
Debut: 1982
Bands taken at Finals:
National Fuel Distributors – 1982, 1985
St. Austell – 2005
Record:
No Wins:
2 unplaced: 1982 (11th), 1985 (18th)
The former Resident Conductor at Black Dyke has waited a very long time to make his third appearance on the stage at the Finals – 20 years in fact.
He made his debut way back in 1982 on 'Contest Music' with the nattily titled National Fuel Distributors Band when they came home in 11th place. Three years later they were back again to come in 18th and last, and until he takes to the podium this weekend, that was the last we saw of David Loukes here.
He has crafted a fine young band in Cornwall though and they will be chomping at the bit as they also make a long awaited return to the big time. Wish them both well and hope it won't be another 20 years before we see him here once more.
---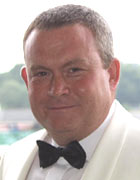 Ian Robinson
Tavistock Chester-le-Street Riverside

Appearances: 6th time
Debut: 1992

Bands taken at Finals:
Fishburn – 1992, 1993, 1995, 2000, 2001
Tavistock Chester-le-Street Riverside - 2005

Record:
No Wins:
5 Unplaced: 1992 (15th), 1993 (20th), 1995 (16th), 2000 (19th), 2001 (18th)
Thirteen years since he made his debut on "New Jerusalem", Ian Robinson makes his sixth appearance at the Royal Albert Hall. All his previous appearances were with the Fishburn Band who he led with such distinction during his period there, and it says a great deal about this gifted musician that faced with the task of getting Chester-le-Street to the finals, he did so in such fine style in the North of England Championships.
No better result than his 15th place on his debut so far, but an MD who can inspire his troops on the day for certain.
---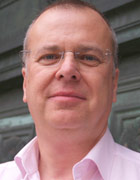 Nigel Seaman
Desford Colliery
Appearances: 3rd time
Debut: 1981
Bands taken at Finals:
Lewis Merthyr – 1981
BTM – 1989
Record:
No Wins:
2 unplaced: 1981 (12th), 1989 (21st)
Just a third appearance in 24 years for the talented tuba player and conductor from Wales, who has also overcome a severe heart condition in the last 18 months to make it back to the biggest stage of all in the banding world.
His debut was back in the days when Wales had a mining industry and the Lewis Mertyr Band were an outfit to reckon with. They came 12th on that appearance on 'Blitz', and Nigel only returned again in 1989 with the BTM Band only to come 21st.
This time the popular musician takes to the stage with Desford, a band he has had a long association with over the years and he will be looking to make quite an impression this time round for sure.
---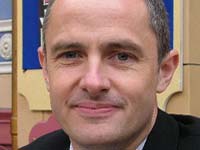 Simon Stonehouse
Fairey's FP Music
Appearances: Debut
Debut: 2005

Bands taken at Finals
Fairey FP Music - 2005
The very talented former flugel horn player with Fairey's has certainly made his mark with the baton in his short career.
He spearheaded the Mossley Band up through the sections a few years ago before taking a break and returning in style with firstly Fodens Richardson at very short notice at the Masters and then with Fairey's at the Open this year when they put in a superb performance to come fourth. A man with a great temperament, a great future ahead, and certainly a talent to watch out for.
---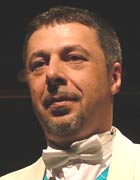 Nigel Taken
Aveley and Newham and Bournemouth Concert Brass

Appearances: 7th and 8th time
Debut: 1989
Bands taken at Finals:
Newham – 1989
Aveley and Newham – 1998, 1999, 2000, 2001, 2002, 2005
Bournemouth Concert Brass - 2005
Record:
No wins:
1 Fifth place: 1989
5 Unplaced: 1998 (18th), 1999 (13th), 2000 (7th), 2001 (12th), 2002 (12th)

For the first time since Melvin White took two bands at the Finals in 1993 Nigel Taken will try to gain prize winning performances with two bands from two different regions. This time he takes Aveley and Newham and Bournemouth Concert, both of whom he last long term commitments with and both of which he qualified for the finals early this year.
It may seem like conducting from a different age, and his petrol bill must be astronomical, but he has shown that he is more than capable of pulling any band towards the prizes, although so far he has only the one top six place in 1989 to his name. It may be difficult to see him doing that again this year, but you never know.
---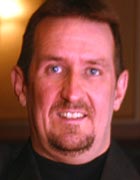 Raymond Tennant
Newtongrange
Appearances: 2nd time
Debut: 1991
Bands taken at Finals:
Newtongrange – 1991, 2005
Record:
No Wins:
1 Fourth: 1991
Who would have thought it, that after coming a superb fourth place on his debut at the contest with Newtongrange in 1991, the talented Raymond Tennant would have to wait 14 years to make a return trip with the same band!
That is what is happening this year though and you can be sure that both parties will be determined to make sure they repeat or better that fantastic effort on 'Energy' all those years ago.
---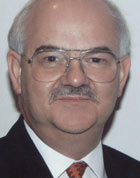 Melvin White
Redbridge Brass
Appearances: 19th time
Debut: 1982

Bands taken at Finals:
Newham – 1982, 1984, 1985, 1987, 1992
Hendon – 1989
BTM – 1990, 1991, 1993
Aveley and Newham – 1993, 1995, 1997
Woodfalls – 1996
Redbridge – 1998, 2002, 2003, 2004, 2005
Travelsphere – 2000

Record:
No wins:
1 Fifth: 1991
1 Sixth: 1985
16 Unplaced: 1982 (18th), 1984 (15th), 1987 (10th), 1989 (7th), 1990 (12th), 1992 (13th), 1993 (10th) (BTM) and (15th) (Aveley), 1995 (17th), 1996 (15th), 1997 (9th), 1998 (20th), 2000 (12th), 2002 (11th), 2003 (15th), 2004 (12th)
Melvin White is most experienced MD in terms of Albert Hall appearances here this year – he takes his 19th bow this time around, and although he has yet to better the fifth place he achieved with the BTM band on "Energy" in 1991 he has always been good value for money.

He has been closely associated with London based bands since his debut back in 1982 with Newham on "Contest Music", and to be fair, many of them haven't been the strongest contenders, but his record with them has been good. This is his seventh different band and last year Redbridge were good value for their 12th place. It is about time A London based band pushed its way into the frame once more, and there isn't a better man to do it here with them than Mr White.
---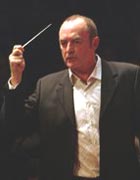 Allan Withington
Grimethorpe Colliery UK Coal
Appearances: 12th time
Debut: 1992

Bands taken at Finals:
Brighouse and Rastrick – 1992, 1993, 1995, 1996, 1997, 1998, 1999, 2000, 2001
Williams Fairey – 2002, 2003
Grimethorpe Colliery UK Coal - 2005

Record:
4 Wins: 1997, 1998, 2002, 2003
1 Seconds: 1999
2 Fourths: 1995, 2000
1 Fifth: 1992
2 Sixths: 1993, 1996
1 Unplaced: 2001 – 11th
What a fantastic record at the Royal Albert Hall for the man who this year is charged with the task of bringing the National title back to Grimethorpe for the first time since 1992.
He has won it twice with Fairey and twice with Brighouse – both times retaining the trophy after his initial victory. Only once has his magic touch deserted him here, and that was in 2001 when he couldn't get Brighouse into the top ten. Apart from that he must be short odds to at least come in the top six once more and even make it a nap hand of victories as well.