2005 Pontins Championships - Adjudicators
26-Oct-2005
These are the men in the box this weekend - and the men the bands will have to try and impress.
---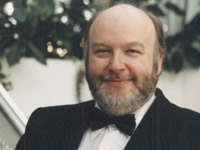 Nigel Boddice:

Nigel Boddice, Hon A.R.A.M, enjoys a busy, impressive and enterprising international conducting career. Among the highlights so far, are concerts, recordings and a live CD project for Naxos with the BBC Scottish Symphony Orchestra and some highly enjoyable children's concerts with the Ulster Orchestra in Northern Ireland.
For the last seven years he has been regularly commuting to Norway, having accepted the role as Chief Conductor to the Royal Norwegian Navy Band [ K.N.M.M.], and led the ensemble to a new and much admired international standing. He studied at the Royal Academy of Music, London and later with both the distinguished Scot Sir Alexander Gibson and the Polish Maestro Jerzy Maksymuick.
Currently he is on the staff at the Royal Scottish Academy of Music and Drama. Nigel has been honoured in the past by the Worshipful Company of Musicians, London, being the inaugural recipient of the Mortimer Medal for his beloved work in musical education principally for West Lothian, and also by the Society of Scottish Composers for his prolific presentation of contemporary works. Over the last five years he has worked with countless orchestras and bands of every combination, which has formed the basis of a strong repertoire in several mediums.
He has recorded much for Radio and TV and has also completed several CD`s for Naxos, Doyen and Polyphonic. Recently, through his Scandinavian connections, he has been especially lucky to have collaborated with Ole Edvard Antonsen, Christian Linberg, Michaela Petri and Solveig Kringlebotn.
Back home in the UK, Nigel has continued with his distinctly versatile approach to work by directing and presenting the Salon Orchestra throughout Scotland and making New Year's Day appearances with the Philharmonica of Scotland.
Throughout the years, choral music has been an additional interest and featured in many a concert with for example, the Edinburgh Royal Choral Union, the National Norwegian Girls Choir from Oslo and Norway's legendary Silverboys. Future travel and concerts are planned and anticipated in Argentina, Germany and Denmark. Future Summer Schools include return visits to the National Youth Wind Ensemble of Scotland, Glasgow Schools Orchestra , Moray and the R.S.A.M.D. Junior Orchestra.
Finally a brand new venture has just newly developed in Molde, where Nigel will direct their three orchestras amid the panoramic mountain landscapes of Middle Norway. He has conducted once at the European Contest, in 1979 when he led CWS Glasgow into 7th place overall. He has adjudicated at the contest on two occasion – in 1997 and 2000 on the Own Choice Section.


---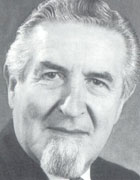 C. Brian Buckley:

Brian holds regular appointments at major brass and wind band festivals throughout the United Kingdom, including the National and Pontins Championship Contests; these are an integral part of his busy schedule.
Holding Conducting, Performing and Teacher Diplomas, Brian is a busy, widely travelled and experienced adjudicator and examiner. He is at present, the only member of the Association that has just been elected an Executive member of the Council of the Association of Brass Band Adjudicators (ABBA) and who lives in Wales. He is also the Chairman of the N.A.B.B.C. (Wales Area).

For the past fifteen years, Brian has enjoyed the challenges of freelance conducting – a situation that has been strongly by his demanding and continuing role as a leading Consultant in Water Sciences and Risk Management.

Since taking up the baton I 1968, Brian has focused his attention on bands mainly within Wales and the West Country and has been extremely successful. Promotion form the lower sections through to the Championship Section status in successive years, collecting National honours en route has become the norm.

From his early teens, Brian established a sound reputation as a cornet and trumpet soloist of quality having occupied the Principal Cornet chair with one of Wales' leading bands – Tredegar – for almost 25 years. One of the early products of the Youth Music policy in Wales much of his time is taken up with steering and acting as mentor to aspiring young musicians, to stimulate and benchmark their progress both musically and technically.
---

David Horsfield:
Born in Rastrick in the town of Brighouse, David can certainly claim ot come form brass band country. He began playing with his local Clifton & Lightcliffe Band and after graduating to Principal Cornet with them he became a member of the Brighouse & Rastrick Band at the age of 13 years that was very young for a Championship Band in those days.

In 1960, aged 16 years he was appointed Principal Cornet of B&R and made his British Open debut as principal that year under Alex Mortimer. During this time he won many solo competitions, was solo cornet of the B&R quartet that became National Champions in 1962.

After nine years with B&R he moved up the road to Black Dyke with whom he played for 9 years taking three National titles and two British Open wins. He was the band's Repiano Cornet.

When James Shepherd formed his Versatile Brass in 1972 David Horsfield was a founder member and played with them for 12 years featuring as Flugel Horn soloist. In 1984 on retiring form playing he decided to concentrate on his music publishing business 'Kirklees Music'.

In recent years he has turned his attention to conducting and adjudicating and is the Secretary of the Association of Brass Band Adjudicators. Work in this field has led to engagements all across the UK and in Europe including Belgium, France, Holland, Norway and Switzerland.
---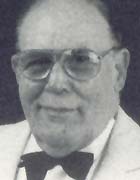 Geoffrey Whitham:
Geoffrey Whitham was born in Queensbury, in the heartland of brass banding, and started playing with the Black Dyke Junior Band at the age of 11 on the euphonium. After a year with the band he moved to the Canal Ironworks Band and returned to Black Dyke Mills Band on baritone at the age of 15. He later took over the solo euphonium position at the age of 18 and held this position for 13 years.
As a player he was regarded as one of the greatest players of his generation, whilst his performance as solo euphonium during Black Dyke's win on "Le Roi d'Ys" at the Royal Albert Hall in 1959 has become the stuff of legend. Besides his work in the brass band world he also gained considerable experience playing tenor and bass tuba with some of the country's leading orchestras including the Liverpool Philharmonic, the City of Birmingham and the Halle, where he played under the famous Sir John Barbirolli.

Following this period he took over as bandmaster at Black Dyke and in 1966 he was appointed as Musical Director of the Hammonds Sauce Works Band (the now Yorkshire Building Society) and this was the start of another period of high profile success in the banding world. He was the Musical Director there for 18 years during which the band won prizes at the British Open and many other leading contests in the UK.
After leaving the band he conducted the James Shepherd Versatile Brass for a short period before returning to Hammonds Sauce to direct them for another 5-year period in 1988. During this time the band won the Grand Shield contest, came second at the British Open and became the first band to complete a tour to Lithuania.
Although now semi retired he is still busy passing on his expertise and advice to numerous bands and players. He was for some time the co – conductor of the "Kings of Brass". In 1979 he was awarded the Iles Medal by the Worshipful Company of Musicians for his outstanding contribution to the brass band movement, and in 1999 he received the All England Masters Dedicated Service Award.


---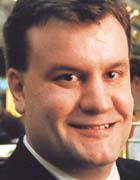 Ian Brownbill:
Ian Brownbill is a fourth generation bandsman and commenced playing the cornet and piano at the age of ten. His formative years as a player were under the nurturing influence of his father. At the early age of 15, Ian Joined the CWS Manchester Band and at the same time played Principal Trumpet with The Liverpool Mozart Orchestra. During the 1980's Ian enjoyed a successful period as principal cornetist with several bands in the North west of England.
During this time he benefited from regular tuition with David King. Ian also gained his BA in music and drama in 1987. In 1990 Ian Joined Leyland DAF Band as assistant principal cornet to the legendary, Phillip McCann.In May 1993, Ian was appointed flugel horn soloist with Black Dyke Mills Band, and during the next three years enjoyed a number of successes including in 1995 the memorable 'grand slam' as European, British Open and National Champions. In the same year Ian was distinguished by his peers who voted him Black Dyke 'Bandsman of the Year'Ian has spent many years working as a specialist brass teacher including a rewarding five year period at St Vincent's School for the Blind in Liverpool.In more recent years Ian has taken some time out of playing with bands to try his hand with the baton.
He has already taken three second section bands to the National Finals on four occasions, conducting the winning performance in the 1997, the runners -up prize in '96 & 99 and third prize in '92. As an adjudicator, Ian has been engaged at various contests including, The Pilkington Northern Open, The Thameside Festival and The British Open Solo Championships of Great Britain amongst others.Ian was a featured soloist on the CD 'Nexus' with the famous folk rock band 'Barclay James Harvest' in '99, and, along with other 'Dyke' soloists, performed a few years earlier with Tori Amos on her 'Boys from Pele' CD.


---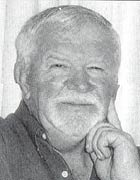 Roy Sparkes:

Roy began his playing career at the age of seven in his home city of Gloucester. Having played with the local band, where he became Principal Cornet, he joined the Band of the Royal Gloucestershire Hussars on euphonium and rose to the rank of Band Sergeant.

Rex and Harry Mortimer invited Roy to join Fodens Motor Works Band in 1969, playing under the Mortimers and James Scott. Roy remained as a bass player until 1979 when he joined Faireys under Walter Hargreaves and Geoffrey Brand.

The pull of Roy's first championship band, Fodens, was too great and he rejoined the band under Howard Snell until he retired from first class playing. From 1969 up until Harry Mortimer's death, Roy was a member of "Men O' Brass".

Roy is a member of the National Association of Brass Band Conductors and the Association of Brass Band Adjudicators, and is an appointed adjudicator on the British Federation of Brass Bands list.
For many years Roy has had a successful conducting career and has many appearances at the National Finals and at contests abroad.

Adjudicating has taken up a great deal of time over the past 15 years or so and he has judges many regional and finals contests. With all his adjudicating activities, Roy still finds time on occasions to play tuba and to conduct when invited.