2005 4BR Awards - Lower Section Band of the Year
9-Dec-2005
Who were the best Lower Section/Youth Band in 2005 then? Some quite brilliant achievements during the past 12 months from lots of bands, so if you think your band were the best, then get voting.

---
Introduction:

This should in no way be seen as a lesser award than the 'Band of the Year' title, as the bands who perform below Championship level put in every bit as much effort as those who tend to get the glory and extended coverage for their achievements at the major contests of the year.

Again in 2005, this has been a very difficult category to agree upon our nominations as once more in the real world, the triumph of trying to keep a non sponsored band on the road deserves an award in itself. Well done everyone them for that.

Plenty to choose from – both Lower Section and Youth Bands come into this category, but we went for a five of: Yorkshire Imperial Urquhart Travel; Marsden Riverhead Brewery; Jersey Premier; Valley Brass (Haydock); Newbridge and Celynen.
That said we could have had a choice of literally hundreds of bands with the likes of Wire Brass; Oldham Band (Lees); Flixton; St. Keverne; Rochdale Borough Band, Hatfield; Poynton Youth, Smithills Schools Senior Band; Youth Brass 2000; Garforth Community Band; Pelorus Trust Wellington; Boarshurst Silver; West Lothian Schools; Mount Charles Youth; Camborne Youth; Johnstone Band; Lockwood…again the list goes on and on.
Please, remember these are just our nominations, so if you think your band had a great year, make sure you stick in your vote. We have not left out any band deliberately and we tried to cover as many bands as possible.

---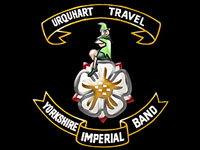 Yorkshire Imperial Urquhart Tarvel
It may sound a little bit patronising to suggest that a band with such a long and honurable history at the very apex of the brass band movement should be considered for this award, but history is one thing, the present and future quite another.
In 2005 Yorkshire Imps found themselves having to compete in the First Section after relegation. They could have easily thrown in the towel, but no. Under the direction of Chris Houlding they first qualified for Harrogate, then they went and won it resulting in them claiming back their Championship status for 2006. In addition hey also conducted themselves with a great deal of professionalism and dignity over the question of their participation at the 2005 British Open, when it could have resulted in things going very much off the rails and find the,selves back in the top tier for 2006. That's the way to do it.
---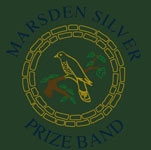 Marsden Riverhead Brewery
Perhaps no other band has made such an impact this year as Marsden, under the direction of Glyn Williams. They started the year slowly at Brass at the Guild Hall, but after that they became nigh on unstoppable.
They just missed out for a trip to the Finals at Harrogate, but that seemed to fill them with even greater resolve and the prizes just flowed in. Fourth place at Tameside in the Championship Section; Winners of the French Open; Winnes of the JJB March and Hymn Tune Contest; Winners at Meltham, Boarshurt and Holmfirth and prize winners at Whit Friday; Winners at Easingwold; Winners at Diggle; Winners at Butlins; Second at Wilkinson. That is what we call a truly successful 2005.
---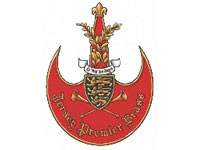 Jersey Premier
Sometimes it is not all about winning – but it does help. Jersey Premier showed in 2005 what sheer determination on the part of a group of like minded people led by a charismatic and talented musician can achieve in the face of what appeared insurmountable financial pressures.
Jersey Premier hail from a part of the UK that has more millionaires per square mile than can be found in Mayfair on a Saturday night, yet they first raised the funds to compete at the Third Section Regional Championships at Stevenage costing over five grand, won that and then raised close on ten grand to make it to Harrogate where under the inspirational Tim Pritchard they won again. They are now faced with losing nearly half their band to the mainland to go to university and the headache of replenishing a bank balance that has that is not just in the red, but positively crimson – with little interest from the island's rich list. We know they will succeed, rebuild and come back again. What a fantastic achievement in 2005.
---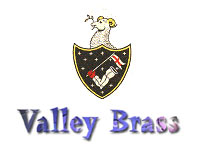 Valley Brass (Haydock)
One of the true delights that 4BR saw in 2005 in covering contests literally all over the world, was the sight of the young players of Valley Brass (Haydock) enjoying their win at the National Finals at Harrogate in the Fourth Section. It told you everything you ever needed to know why playing in a brass band is such a fantastic hobby for youngsters – their faces were just alight with delight.
David Chadwick spearheads a fantastic organisation that is producing talented youngsters off the production line like a Taiwanese toy factory. The win at Harrogate was great, but they have also released their first CD, sent players to all sorts of solo competitions with great success, have a fantastic website, a youth band that won a Gold Award at the National Championships and a sense of enthusiasm and enjoyment that is just contagious. If only all bands were run this way.
---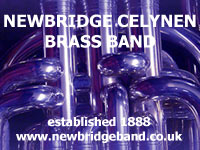 Newbridge Celynen
A band that has made remarkable progress in the past twelve months and one that could possibly be the band to look out for in 2006 if they can keep up the type of form they showed in 2005.
Since Paul Holland took up the baton the fortunes of the band have flourished with a mixture of hard work and a canny transfer policy that makes Sam Allardyce look like a novice. There are plenty of experienced 'old pros' in the ranks here enjoying something of Indian Summer, but rather than taking things easy the competitive juices have been turned on once more and they have been in winning form nearly all year. Victories at all three Welsh League contests resulted in them becoming champions for a second successive year, whilst they have been successful on their travels too – just missing out on the podium places at Harrogate as well as releasing a new CD. The rise and rise is set to continue it seems.