2007 Butlins Mineworkers Championships - The Adjudicators
16-Jan-2007
There is a very experienced mix of musical knowledge in the box on the weekend - oh...and Frank Renton.
---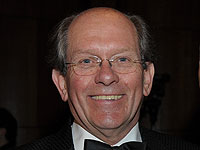 Compere:
Frank Renton

Born in 1939, Frank was brought up in Yorkshire. He began to study the piano at age seven, and had his first trumpet lesson on his tenth birthday.

Frank first earned a living as a professional trumpet-player, gaining conducting experience where possible. In 1967 he won a Competition for Young Conductors at the Edinburgh Festival. Appointments followed in Germany and in Singapore, where he conducted the first performances of the country's fledgling symphony orchestra. He also worked throughout the Far East.

After his return to England in the mid-70s, Frank variously ran a music school in York, played with Versatile Brass, and eventually began working with the BBC Concert and Radio Orchestras. He also worked with the famed Grimethorpe Colliery Band.

In 1985 Frank returned to London to become Principal Conductor of the Royal Artillery Orchestra, London's oldest professional orchestra. For three years Frank and the Orchestra toured the country giving concerts in venues large and small, and to all kinds of audiences.

In 1988 he was appointed Principal Conductor of the British Concert Orchestra after critically acclaimed recordings with the American soprano Carol Vaness. He also began to broadcast regularly on BBC Radio, writing and presenting his own musical programmes. In 1992 he made the decision to concentrate entirely on conducting and broadcasting.

He is a member of the Worshipful Company of Musicians, and in 1989 became a Freeman of the City of London.

He remains one of the leading freelance Musical Directors in the UK, working with many of the very best brass bands in the country, whilst his high profile presentation of BBC Radio 2 Listen to the Band has given the programme new life and vitality.
---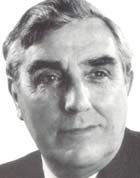 James Scott
(Championship Section - Test Piece & Entertainment)
James Scott has an international reputation as a conductor and adjudicator of bands. He had an outstanding career as a cornetist – twice winning the prestigious title of Champion Soloist of Great Britain.
He later began what was to become a very successful conducting career, combining this with freelance orchestral trumpet playing and teaching. He has directed or guest conducted most of Britain's top bands, and has taken part as a player and conductor in countless BBC broadcasts, television performances, LP and CD recordings.
As an adjudicator he has been in demand for many years at the highest level, officiating many times at the British Open, National and European Championships, and the National Band Championships in New Zealand and Australia, in addition to regular assignments to adjudicate brass and concert bands in Europe.
In 1977 James was honoured with the prestigious award of the Iles Medal of the Worshipful Company of Musicians of the City of London in recognition of his contribution to the band world.
---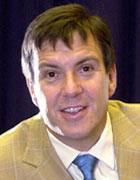 Dr Nicholas Childs
(Championship Section - Test Piece)
Dr. Nicholas Childs has achieved the highest international reputation as a performer, teacher/clinician, conductor, interpreter and advocate of new music, and producer of pace-setting recordings. Initial success came as a euphonium soloist and partner with his brother, Dr. Robert Childs. Together they have toured worldwide as The Childs Brothers, performing in many of the world's most famous concert halls with prestigious bands and orchestras.

Taking up the baton as a conductor, Nicholas has had phenomenal success with many bands, including national championship victories with both Foden's and Black Dyke Band.

He continues his advocacy of new music within the outstanding catalogue of brass and wind band recordings he has produced with his award-winning firm, Doyen Recordings. Dr. Childs is also in great demand as a teacher, clinician and consultant throughout the academic community. He serves as Senior Tutor in Brass Band Studies at the Royal Northern College of Music, where he has taught for over twelve years.

Further honours have come with his appointment as Associate Conductor of the National Youth Brass Band of Great Britain, and as Trustee of the Brass Band Heritage Trust.
---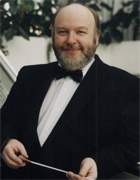 Nigel Boddice
(Championship Section - Entertainment: Third Section)

Nigel Boddice, Hon A.R.A.M, enjoys a busy, impressive and enterprising international conducting career. Among the highlights so far, are concerts, recordings and a live CD project for Naxos with the BBC Scottish Symphony Orchestra and some highly enjoyable children's concerts with the Ulster Orchestra in Northern Ireland.
For the last seven years he has been regularly commuting to Norway, having accepted the role as Chief Conductor to the Royal Norwegian Navy Band [K.N.M.M], and led the ensemble to a new and much admired international standing. He studied at the Royal Academy of Music, London and later with both the distinguished Scot Sir Alexander Gibson and the Polish Maestro Jerzy Maksymuick.
Currently he is on the staff at the Royal Scottish Academy of Music and Drama. Nigel has been honoured in the past by the Worshipful Company of Musicians, London, being the inaugural recipient of the Mortimer Medal for his beloved work in musical education principally for West Lothian, and also by the Society of Scottish Composers for his prolific presentation of contemporary works. Over the last five years he has worked with countless orchestras and bands of every combination, which has formed the basis of a strong repertoire in several mediums.
He has recorded much for Radio and TV and has also completed several CD`s for Naxos, Doyen and Polyphonic. Recently, through his Scandinavian connections, he has been especially lucky to have collaborated with Ole Edvard Antonsen, Christian Linberg, Michaela Petri and Solveig Kringlebotn.
Back home in the UK, Nigel has continued with his distinctly versatile approach to work by directing and presenting the Salon Orchestra throughout Scotland and making New Year's Day appearances with the Philharmonica of Scotland.
Throughout the years, choral music has been an additional interest and featured in many a concert with for example, the Edinburgh Royal Choral Union, the National Norwegian Girls Choir from Oslo and Norway's legendary Silverboys. Future travel and concerts are planned and anticipated in Argentina, Germany and Denmark. Future Summer Schools include return visits to the National Youth Wind Ensemble of Scotland, Glasgow Schools Orchestra , Moray and the R.S.A.M.D. Junior Orchestra.
Finally a brand new venture has just newly developed in Molde, where Nigel will direct their three orchestras amid the panoramic mountain landscapes of Middle Norway. He has conducted once at the European Contest, in 1979 when he led CWS Glasgow into 7th place overall. He has adjudicated at the contest on two occasions – in 1997 and 2000 on the Own Choice Section


---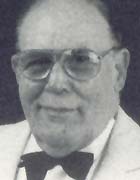 Geoffrey Whitham
(First Section)
Geoffrey Whitham was born in Queensbury, in the heartland of brass banding, and started playing with the Black Dyke Junior Band at the age of 11 on the euphonium. After a year with the band he moved to the Canal Ironworks Band and returned to Black Dyke Mills Band on baritone at the age of 15. He later took over the solo euphonium position at the age of 18 and held this position for 13 years.
As a player he was regarded as one of the greatest players of his generation, whilst his performance as solo euphonium during Black Dyke's win on "Le Roi D'Ys" at the Royal Albert Hall in 1959 has become the stuff of legend. Besides his work in the brass band world he also gained considerable experience playing tenor and bass tuba with some of the country's leading orchestras including the Liverpool Philharmonic, the City of Birmingham and the Halle, where he played under the famous Sir John Barbirolli.
Following this period he took over as bandmaster at Black Dyke and in 1966 he was appointed as Musical Director of the Hammonds Sauce Works Band (the now Yorkshire Building Society) and this was the start of another period of high profile success in the banding world. He was the Musical Director there for 18 years during which the band won prizes at the British Open and many other leading contests in the UK.
After leaving the band he conducted the James Shepherd Versatile Brass for a short period before returning to Hammonds Sauce to direct them for another 5-year period in 1988. During this time the band won the Grand Shield contest, came second at the British Open and became the first band to complete a tour to Lithuania.
Although now semi retired he is stil busy passing on his expertise and advice to numerous bands and players. He was for some time the co – conductor of the "Kings of Brass". In 1979 he was awarded the Iles Medal by the Worshipful Company of Musicians for his outstanding contribution to the brass band movement, and in 1999 he received the All England Masters Dedicated Service Award.


---
Denis Wilby
(First Section)

Denis Wilby was born in Horbury, Yorkshire. He began playing the cornet at the age of seven. During his National Service he was Principal Cornet with the Staff Band of the Royal Army Service Corps. He followed this by becoming Principal Trumpet with the BBC Northern Ireland Orchestra in Belfast.
He taught at the Belfast School of Music and conducted Agnes street Band during his period there. On his return to Britain he continued to play as a freelance trumpet player.

He was Resident Conductor of the Grimethorpe Colliery Band and first Musical Director of the James Shepherd Versatile Brass.He also had two years with the Wingates Band and worked on a freelance basis with Brighouse and Rastrick, Yorkshire Imperial Metals, Hammonds Sauce and Stocksbridge Engineering. He has also conducted in Norway and adjudicated at all Regional contests, the National Finals, Pontins and many other events in the brass band calendar.

He has arranged over 50 titles for brass band and in 1992 wrote the test piece for the youth bands at the Haukas Brass festival in Norway. For 23 years he was employed full time as a brass tutor with Wakefield Metropolitan Education Authority. In 1992 he became editor of the quarterly brass magazine "Brass Review".
---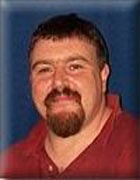 Alan Fernie
(Second Section)

Alan Fernie hails from Newtongrange, where he joined the local brass band as a youngster. He went on to study trombone at the Royal Scottish Academy of Music and Drama and played for many of Scotland's leading orchestras.
Today, he is best known as one of the UK's leading arrangers and composers of brass band music. It is virtually impossible to find a brass band anywhere in Britain that has not played at least one of Alan's arrangements, and he continues to be asked to write new material for the UK's leading brass bands (e.g. arranging numbers for the celebrated Brass in Concert championships at Spennymoor).
Meanwhile, his work as a conductor has taken him all over Scotland and abroad. He regularly travels to Norway to conduct a band in the Norwegian Championships. Having first taken up the baton at Jedburgh some five years ago, Alan Fernie has lifted the standard of the band to unknown heights for which we respect him enormously. Alan is a consummate entertainer, and is extremely popular with band members and audiences alike.
---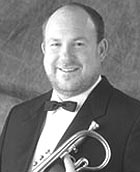 Peter Roberts
(Second Section)
Peter Roberts needs no introduction to brass band audiences all over the World. He has long been regarded as the finest exponent of the soprano cornet in the history of the brass band movement and his talents have seen him perform on all the major contesting and concert stages in the UK, Europe and abroad.
He was born in Grimethorpe in 1950 and his early musical career was linked that famous band, where he played soprano cornet for many years. A miner by trade, he lost his job following the end of the pit closures, but immediately retrained himself in music to gain professional qualifications and an honours degree from Barnsley College under Major Peter Parkes.
His roll of honour of contesting wins reads like no other – 7 British Open victories, 1 National Championship, 7 European titles, 2 All England Masters titles, 2 British Open Solo Championships, 6 Granada Band of the Year titles, 4 British Open Eb/Bb solo titles, 1 Granada Band of the Year Soloist Award, 1 Swiss Open Soloist award, 2 Brass in Concert Soloist awards, 3 Mineworkers Senior Solo Champion titles and 1 New Zealand Champion of Champion s title.
Recently he released his eagerly awaited solo CD, entitled appropriately "Legend" which has become a phenomenal best seller by brass band standards. The book of the same name has also been bought by his legion of many fans. Since 1997 he has been part of the amazingly successful Yorkshire Building Society Band and was a member of the famous Virtuosi Brass Band of Great Britain and the Kings of Brass, whilst in the USA he has been a member of the famous Brass Band of Battle Creek. In 2005 he joined the Black Dyke Band.
---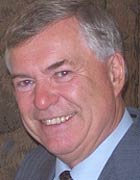 Colin Hardy
(Third Section)
Colin began playing at Highfield School under Elizabeth Lumb and Arthur Atkinson before moving to Gomersal Mills Band, during this time he became a member of the National Youth Band for 5 years and in that time achieved both principal baritone and principal trombone.

He has played in various championship Bands, 2 years in Crossley's Carpets, 4 years in Brighouse and Rastrick followed by 12 years in Black Dyke Mills Band with whom he won 4 National Championships, 4 British Opens (including one Hat Trick and one Double) as well as touring the US, Canada, Switzerland, Holland and France. Also during this time he was also a regular member of the Virtuoso Band.

In 1983 he became the conductor of the Drighlington Band and during his 10 year reign took them from the Fourth Section to the championship section in 7 years, a record of which he is justifiably proud. During this time they qualified for the National Finals on 4 occasions winning both the 4th and 3rd Sections in consecutive years. In addition to this they won the 4th, 3rd and 2nd Sections of the Pontins Finals in consecutive years. In 1993 he left the band to concentrate on his business and freelance work.

For nearly 30 years Colin worked in the music business selling brass band instruments and music for Barratts, Kitchens of Leeds and until recently, his own business, Band Supplies Leeds, from which he has now retired.

His most recent pride and joy is being a member of the 'Kings of Brass', who gave regular Concerts and have made 3 CDs.

He now concentrates on freelance conducting and adjudicating and is on the official federation panel of Nationals Adjudicators as well as being a member of the Association of Brass Band Adjudicators. Colin has adjudicated at many Area contests and the National Finals as well as local Contests in England, Scotland, Ireland and Wales. He recently adjudicated at a music festival and is also on the Pontins and CISWO official lists. In his spare time he is the national treasurer of the NABBC.


---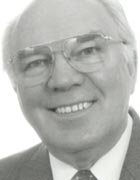 Barry Thompson
(Fourth Section)
Barry Thompson was born in Doncaster and began playing at the age of nine, becoming an accomplished horn player with such bands as Grimethorpe Colliery, Carlton Main Frickley, BMC Morris Motors and Harry Mortimers Men O Brass and recently The Kings of Brass. As a player there have been many highlights including wins at the British Open, Nationals and Granada TV festivals.
He has been teaching children for over 30 years and is currently employed as a peripatetic teacher with the Instrumental Music Service of the Wakefield Metropolitan District Council.
He began conducting in 1969 having studied harmony and conducting under George Thompson MBE and has enjoyed notable successes in all sections of banding. He has toured as a player/conductor visiting such places as Sweden, Denmark, Switzerland, Germany, Belgium, Holland and Norway. Over the past ten years he has been Musical Director of the West Yorkshire Police Band who perform at many prestigious engagements throughout the county of Yorkshire.
For many years Barry has been much in demand as an adjudicator at Festivals and Contests throughout the country and abroad. He is a member of the Association of Brass Band Adjudicators and is on the B.F.B.B. approved list. He has also adjudicated at the Nationals, Pontins and C.I.S.W.O. Finals.
Barry is a member of the National Association of Brass Band Conductors.


---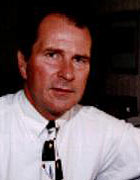 Bruce Fraser
(Fourth Section)
Bruce is one of Scotland's leading composers in the field of Wind Band, Brass Band, and educational music. His output also contains work for String, Woodwind, and Brass Ensembles, Choral and Orchestral works. Perhaps his most significant work is the Magnificat written in memory of his younger daughter.
This is a 50 minute work for Soprano and Baritone Soloists, Choir and Orchestra. His music has been recorded on many CD's mainly in the Brass and Wind Band market. In the recent past Bruce has conducted the Buckhaven & Methil band, the Lochgelly Band and Kingdom Brass. He has been associated with City of Discovery band since 2000.