2007 Butlins Mineworkers Championships - Fourth Section
16-Jan-2007
12 bands line up to see if they can master Ray Steadman-Allen's 'The Journeymen', although the title may be a bit of an unfair a description of the talent on show here this weekend. A nice fat cheque for the winners of £1,200 makes up for it though.

---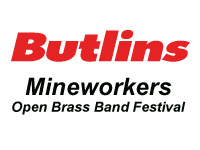 Fourth Section:
20th January
Venue: Centre Stage, Butlins Skyline Resort
Adjudicators: Barry Thompson & Bruce Fraser
Draw Time: 8.15am
Start Time: 10.00am

There is an encouraging turn out of 12 bands here for the Fourth Section, and they will have a pretty stern test ahead of them with Ray Steadman-Allen's four miniatures for brass entitled 'The Journeymen'.
That is a bit of an unfair description for all the efforts that were certainly on display here last year, and we are sure there will be plenty of effort and talent on show once more. After a short introduction each of the movements takes it inspiration from those hardy souls treading the well worn path of life, be it to work, church, for a day out hiking or a lazy day in the sun.

It's a neat and very transparent work that asks a lot of the basics of good quality brass band playing with some subtle changes of style and nuance required too. How bands handle the difference between the quasi religious approach of the second 'Pilgrim' movement and the lazy jazz feel of the 'Sundowner' third may be the crux to separate the best from the rest. Barry Thompson and Bruce Fraser will certainly enjoy it, as should the players and the audience.
Six of last years bands return once more with Thoresby Colliery Youth determined to hold onto the title they took in such thrilling fashion 12 months ago. It should make for a little cracker. Our predictions are at the bottom of the page.
---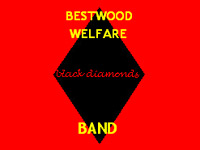 Bestwood Black Diamonds
Conductor: Brian Draper

Principal Players:
Principal Cornet: Kevin Lee
Soprano Cornet: Tom Whitehurst
Flugel Horn: Debbie Fox
Solo Horn: Ian Priest
Solo Euphonium: Nigel Brinkworth
Solo Trombone: Mark Arnott
Baritone: Nigel Fox
Eb Bass: Wayne Curtis
Butlins Record:
2006: 3rd
2005: 11th
2003: DNC
Brian Draper and his band return once more and they will be keen to go a couple of places better than last year where they promised to win the contest but were just bedeviled by unforced errors. They didn't impress though at the Regionals where they came a disappointing 18th, so they will be looking for a confidence boosting shot in the arm here for sure.
---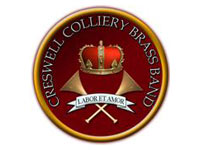 Creswell Colliery Welfare
Conductor: Bob Woffingden

Principal Players:
Principal Cornet: David Ralph
Soprano Cornet: Michelle Ralph
Flugel Horn: Hannah Muckel
Solo Horn: Rachel Woffingden
Solo Euphonium: Antony Green
Solo Trombone: Nigel Fletcher
Baritone: Ian Woffingden
Eb Bass: Chris Wiseall
Butlins Record:
2006: DNC
2005: 9th
2003: 7th
Creswell Colliery return after a year away from the contest, although they used last year's break to work hard at making a mark at the Regional Championships in Burton where they came 8th. A good result here may give them the boost they need to come closer to another away day trip to Harrogate.


---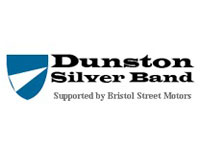 Dunston Silver
Conductor: Sue Murrill

Principal Players:
Principal Cornet: John Carey
Soprano Cornet: Jones Jones
Flugel Horn: Jim Kellly
Solo Horn: Dave Bradford
Solo Euphonium: Chris Stephenson
Solo Trombone: Steve Hill
Baritone: Brendan Bell
Eb Bass: Derek Milburn
Butlins Record:
Debut
Dunston make the trip down from the North East to make their debut appearance here this year and they wil be keen to make a mark under the baton of Sue Murrill. They were placed 7th in the Fourth Section at Darlington last year so a nice work out should get them in shape to do battle in a few weeks time.


---
Market Rasen RPC
Conductor: Alan Needham

Principal Players:
Principal Cornet: Louise Peterson
Soprano Cornet: Rachel Bourne
Flugel Horn: Brenda Cherry
Solo Horn: Nicola Hall
Solo Euphonium: Melody Kearney
Solo Trombone: Heidi Bradley
Baritone: Steve Naylor
Eb Bass: Shawn Donnelly
Butlins Record:
Debut
Another debutant this year with Alan Needham bringing his band to compete on the coast. Last year they settled into a midfield position here and at the Regionals at Burton upon Trent coming 14th in a large field, so a good performance here may set them up for that particular challenge in a few weeks time.
---
Martlesham Brass
Conductor: Bruce Eyley

Principal Players:
Principal Cornet: Sarah Benyon
Soprano Cornet: Robert Beale
Flugel Horn: Chris Alexander
Solo Horn: Ian Harvey
Solo Euphonium: Jayne Howlett
Solo Trombone: Greg Pocock
Baritone: Suzanne Lovie
Eb Bass: Paul Benyon
Butlins Record:
Debut
Another debutant, this time from the Suffolk area where the band was formed just 11 years ago. There is an amazing list of 99 playing members in the small village organization although they don't seem to be a contesting band as such as there was no appearance at last year's Regionals we could find. Keep an eye out for them though as they could spring a shock or two.


---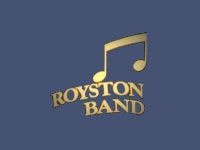 Royston Town
Conductor: Simon Jones

Principal Players:
Principal Cornet: Holly Woodley
Principal Euphonium: Lisa King
Soprano Cornet: Richard Tinkler
Solo Trombone: Charmain Hardwicke
Solo Horn: Judy Claridge
Flugel Horn: Terry Roche
Eb Bass: Brian Edwards

Butlins Record:
2006: = 6th
2005: 5th
2003: DNC
Another decent performance here last year saw Royston come home in 6th place, and they used that to put in a pretty decent showing at Stevenage too where they came 9th in a huge 25 band field. Graham Smith leads them this time into battle with a possible podium place on the horizon of hopes.


---
Skegness Silver
Conductor: Geoff Weeks

Principal Players:
Principal Cornet: Jackie Parkins
Principal Euphonium: Ben Oliver
Soprano Cornet: Andrew Hewitt
Solo Trombone: Richard Underwood
Solo Horn: Mandy Roberts
Flugel Horn: Charles Hunt
Baritone: Carol Oliver
Eb Bass: John Rusted

Butlins Record:
2006: 8th
2005: 14th
2003: DNC
Skegness may have the shortest trip to make of all the competing bands here this weekend, but they will be hoping to return back to their bandroom at least a couple of places higher than last year's 8th place. They are heading in the right direction here though in the past couple of years and a good result may give them the boost to compete at the Regionals which they missed last year.
---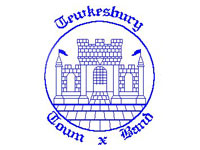 Tewkesbury Town
Conductor: Nigel Morgan

Principal Players:
Principal Cornet: Helen Walters
Principal Euphonium: Martin Warner
Soprano Cornet: Kev Bennett
Solo Trombone: Hadrian Walters
Solo horn: Clive Miles
Flugel horn: Mary Hounsome
Baritone: Martyn Sudworth
Eb Bass: George Culwick

Butlins Record:
2006: =6th
2005: Winners
2003: DNC
Tewkesbury didn't quite play to form here last year off the number 1 draw, although they could count themselves a touch unfortunate to have come 6th equal come the results. Nigel Morgan and his band will be looking for a repeat of 2005, although a slightly higher place than 10th at Torquay may help to put them back on track too.
---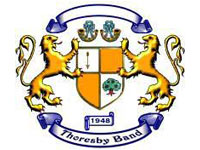 Thoresby Colliery Youth
Conductor: Christine Gent

Principal Players:
Principal Cornet: Sam Hyatt
Solo Euphonium: Tim Brown
Solo Horn: Pauline Dalglish
Soprano: Shaun Pepper
Flugel: Joanna Wilmott
Solo Trombone: Elizabeth Dalglish
Eb Bass: Dean Robson

Butlins Record:
2006: Winners
2005: 8th
2003: DNC
Great winners last year and with such a young band, Thoresby should be confident on their return to Skegness of making it a double. Depends of course on how many of the players are still in the ranks and have not been lost to teenage romance, extra school work or university studies. Last year they left here only to be brought back down to earth at the Regionals where they came =20th! The ups and downs of contesting eh?
---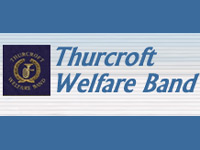 Thurcroft Welfare
Conductor: Andrew White

Principal Players:
Principal Cornet: April Farthing
Solo Euphonium: David Holling
Solo Horn: Russell Vernon
Soprano: Julian Holling
Flugel: Vicki Willmott
Solo Trombone: Jonathan Gibbins
Eb Bass: Malcolm Taylor

Butlins Record:
2006: 4th
2005: 7th
2003: 4th

Thurcroft had it in them to win here last year, but threw away their chance somewhat by shooting themselves in the dynamic foot. We don't think they will make the same mistake twice though although they didn't prosper at the Yorkshire Regionals either when we thought they would. Ones to watch out for though and worth an each way bet.
---
Welbeck Estates Brass
Conductor: Trevor Iles

Principal Players:
Principal Cornet: Terry Brown
Soprano Cornet: N/K
Flugel Horn: N/K
Solo Horn: Hazel Coupe
Solo Euphonium: Jane Gaddis
Solo Trombone: John Emblen
Baritone: BJ Street
Eb Bass: Bob Kinsey
Butlins Record:
Debut
Welbeck make their first appearance at the contest this year and we are sure they will want to start the year off in some style as well as give themselves a boost of confidence ahead of the Regional Championships in Burton upon Trent. Last year they came 19th there so a good work out here may do them the power of good for battles ahead.
---
Whitwell Brass
Conductor: David Fretwell

Principal Players:
Principal Cornet: David Wheatley
Soprano Cornet: Denise Hardwick
Flugel Horn: Eleanor Jackson
Solo Horn: Lauren Stacey
Solo Euphonium: Ryan Stacey
Solo Trombone: Blain Betts
Baritone: Craig Bramford
Eb Bass: Janet Watkins
Butlins Record:
2006: 7th (Third Section)
2005: Winners (Third Section)
2003: 3rd (Third Section)
Apologies to Whitwell as we failed to pick up on their fine record here over the past three years when we first wrote about the bands chances. 7th last year was a bit of a fall after bring crowned champions in 2005, but you feel they wil have the bit between their teeth to repeat that success once more this time around.
The hard work starts here, but a good result may prove an inspirational tonic for things ahead.
---
4BR Prediction:
As always it is very difficult to pin point the one band that should, before a note is blown, come here and take the title. After a few notes are blown however the picture may well change.

Last year the overall standard was pretty good and with this test piece asking lots of niggly little questions about basics, the bands and MDs who have done the hard work should prosper. Last year's winners should be there or thereabouts once more, but we think it could well be Thurcroft who could take away the top prize this time out. Bestwood Black Diamonds and Whitwell should also be in the mix with Tewkesbury and Creswell making up the numbers too. Our dark horse bet and our final couple of quid goes on Market Rasen - a good horsey tip if ever there was one!
1. Thurcroft Welfare
2. Thoresby Colliery Youth
3. Bestwood Balck Diamonds
4. Whitwell Brass
5. Tewkesbury
6. Creswell Colliery

Dark Horses: Market Rasen