2007 Butlins Mineworkers Championships - Third Section
16-Jan-2007
We have a look at the 15 bands that will be trying to get to grips with Keith Wardle's neat and descriptive 'Edwin of Northumbria' which should test the bands musical knowledge of the 7th Century Saint.
---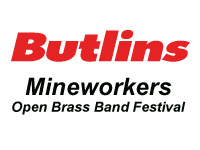 Third Section:
Saturday 20th January
Venue: Crazy Horse, Butlins Skyline Resort
Adjudicators: Nigel Boddice & Colin Hardy
Draw Time: 8.30am
Start Time: 10.00am
Test Piece: Edwin of Northumbria – Keith Wardle
Keith Wardle's intriguing 'Edwin of Northumbria' is the test for the Third Section bands this year, and as with the other sections, it promises to be a fascinating contest with fifteen bands going head-to-head.
The piece has plenty to offer and Nigel Boddice and Colin Hardy will have the opportunity to pin point a whole host of elements within the three movements that they can use to evaluate the bands against each other. There is plenty of detail and vibrancy in the opening 'In Elmet'; a stately feel of understated majesty in the second 'At Yeavering' and some splendid edge of the seat stuff in the final 'At Edwinstowe' which asks a great deal of the bands abilities to produce well rounded but full blooded sounds right to the very end, where it will be interesting to see and hear how bands approach the need to make the tubular bells the most prominent voice in the final seven bars. We suspect this may by a piece that is much harder than it looks in print.
The top five bands from last year return to do battle once more with Matlock looking to retain the title they won last year. Three of the bands also did well enough at Pontins late last season, whilst four also made it to Harrogate too (although Waterbeach were in the Fourth Section).
It may all depend on which of the MDs has done a bit of historical research and opted to try and produce an authentic musical picture of 7th Century Britain, based on the colourful and entertaining composer's notes. Who would have guessed that the first movement of the piece owes much to the car park of the Kippax Band. Who needs Tony Robinson and Time Team eh?

Our predictions are at the bottom of the page.


---
Barrow Concert
Conductor: TBA
Principal Players:
Principal Cornet:
Solo Euphonium:
Solo Horn:
Soprano:
Flugel:
Baritone:
Solo Trombone:
Butlins Record:
Debut
Barrow make their debut this year and although there isn't much information we can glean on the band pre contest, they did get promoted to the Third Section from the Fourth in the North East this year after coming 4th at the Regional Championships in Darlington. A bit of a dark horse perhaps?
---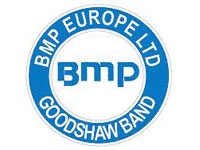 BMP Europe Goodshaw
Conductor: Dave Ashworth
Principal Players:
Principal Cornet: Nicola Murray
Soprano Cornet: Martin Foran
Flugel Horn: Helen Toole
Solo Horn: Mark Robinson
Solo Euphonium: Phillip Hollows
Baritone: Gillian Robinson
Solo Trombone: N/K
Eb Bass: John Spencer
Butlins Record:
2006: 8th
2005: 2nd
2003: DNC
Goodshaw make a return to Butlins this year hoping for more of the form that saw them take the runners-up spot in 2005 rather than last year when they finished 8th – although they were a trifle unlucky in many peoples eyes. However, results don't lie all the time and they also came 9th at the Regionals in Blackpool and 9th again at Pontins late last year, so they will be looking for something a bit better this time around.


---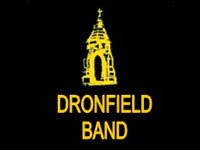 Dronfield CMW
Conductor: Alan Tyler
Principal Players:
Principal Cornet: Adrian Wood
Solo Euphonium: Kate Salt
Solo Horn: Hazel Bilbey
Soprano: Mick Godbehere
Flugel: Kate Hill
Baritone: Emily Armstrong
Solo Trombone: Pete Claxton
Eb Bass: Paul Holmes

Butlins Record:
2006: 5th (4th Section)

Dronfield make a return to Butlins this year in the Third Section having been placed 5th last year in the Fourth. They will be keen to make a mark at the higher level first time out and they seem to be a band heading in the right direction after they came away from here last year to just miss out on a trip to Harrogate by coming 4th at the Regionals in Burton upon Trent.
---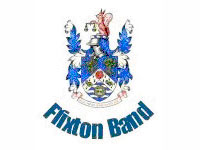 Flixton
Conductor: Kevin Gibbs
Principal Players:
Principal Cornet: Katie Tyson
Euphonium: Andy Tyson
Trombone: Karen Armfield
Horn: Mona Byskov
Flugel: Nikki Williamson
Baritone: Paul Thomason
Soprano: Adrian Robinson
Eb Bass: Andy Myers

Butlins Record:
Debut
One of the North West's finest bands in the lower sections, Flixton makes the journey to the Lincolnshire coast for the first time. In 2006 they performed consistently well on the contest stage and can consider themselves unlucky not to have been crowned National Champions last September. They finished the year in 9th place against some stiff opposition at the Wilkinson contest in November and put in a decent showing at Pontins. Pre contest favourites perhaps?
---
Kirkby Colliery Welfare
Conductor: Stephen Berrill
Principal Players:
Principal Cornet: Leanne Wilkins,
Principal Euphonium: Rob Saunders
Soprano Cornet: Simon Wilkins
Solo Trombone: Peter Broadbent
Solo Horn: Ian Joynt
Flugel: Lisa Peabody
Baritoine: Richard Booker
Eb Bass: Jim Akers
Butlins Record:
2006: 10th (Third Section)
2005: 4th (Fourth Section)
2003: Winners (Fourth Section)
Kirkby are a band that seems to be moving very nicely along in the right upward direction and have a liking for the sea air here in Skegness. They did a decent consolidation job in the higher section both here and at Burton upon Trent (where they also came 10th) so perhaps the time is right for them to make another movement upwards.
---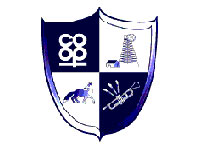 Leicestershire Co-op
Conductor: Graham Jacklin
Principal Players:
Principal Cornet: Nick Lear
Euphonium: Steve Barham
Trombone: Liz Barham
Horn: Jane Green
Flugel: Sadie Jacklin
Soprano: Sam Scutt
Baritone: Sharon Capstack
Eb Bass: Garry Ball
Butlins Record:
2006: 4th
2005: DNC
2003: 7th

A well merited 4th place last year set Leicester Co-op up for a fine year. An excellent runners up spot was gained at Burton and they secured 4th place at Harrogate in the Autumn. Graham Jacklin has developed a strong and competitive band under his wing and they will be looking to add more silverware for the bandroom cabinet to kick start their season.


---
Maltby Miners Welfare
Conductor: Terry Clifford
Principal Players:
Principal Cornet: Louise Toy
Principal Euphonium: Les Sandham
Soprano Cornet: Fran Noon
Solo Trombone: Amanda Noon
Solo horn: Kerry Toy
Baritone: Helen Edwards
Flugel horn: Claire Coombes
Eb Bass: Ernest Brown
Butlins Record:
2006: DNC
2005: DNC
2003: 8th

A return to the contest for the first time since 2003 for the band under the direction of Terry Clifford. Last year Maltby came 8th at the Yorkshire Regional Championships in Bradford, and although they didn't taste much contest success in 2006, the concert diary has been pretty full for some time and there seems to be a great atmosphere in the band according to their excellent website.


---
Moulton Brass '77
Conductor: Howard Gibbs
Principal Players:
Principal Cornet: Roger Stevens
Solo Euphonium: Bryn Owens
Solo Horn: Simon Ellson
Soprano: Malcolm Hampton
Flugel: Rosie Horne
Solo Trombone: Mark Watts
Eb Bass: Robert Tite
Butlins Record:
2006: 3rd
2005: DNC
2003: DNC

Moulton started 2006 as they meant to go on last year with an excellent 3rd place here followed by qualification at Burton on Trent for Harrogate where they came a very creditable 10th. More of the same then or better would show that things are continue to build in the right direction.
---
Rockingham Colliery
Conductor: Frank Hoyland
Principal Players:
Principal Cornet: Joe Williams
Solo Euphonium: Mike Sampson
Solo Horn: Sam Tainton
Soprano: Kieran Brice
Flugel: Samantha Spedding
Solo Trombone: Mick Sidebott
Baritone: Steven Job
Eb Bass: Stephen Sykes

Butlins Record:
2006: 6th (Second Section)
2005: DNC
2003: 7th

Rockingham Band had a good year in 2006 despite not doing too much contesting and is looking forward to Butlins. Despite having come down into the Third Section the band certainly has the strength in depth within the ranks. Joe Williams has joined from Hatfield and former YBS player Toby Bannan will be in the Bass Trombone chair. The band's MD, Frank Hoyland told us that the audience may well see other banding names that they recognise within the ranks at the weekend. A dark horse or possible title contenders – wait and see.
---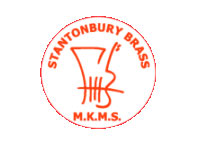 Stantonbury Brass
Conductor: Alan Jenkin
Principal Players:
Principal Cornet: David Wilson
Euphonium: Vaughan Bower
Soprano: Michael Jenkin
Horn: David Gray
Trombone: Ewan Cairns
Flugel: Simon Palmer
Baritone: Keith Underwood
Eb Bass: Simon Harris
Butlins Record:
2006: 5th
2005: DNC
2003: DNC
The Milton Keynes outfit made their debut last year and would have been delighted by finishing in 5th place. This was followed up by a well merited 7th place at Stevenage in March, so if they have built on that form in the last few months a possible podium place may well be in their grasp.
---
The Heyl Band
Conductor: Derek Johnston
Principal Players:
Principal Cornet: Sharron Hollywood
Solo Euphonium: Cecil Bennetts
Solo Horn: Paul Stevens
Soprano: Matt Livingstone
Flugel: Heidi Worth
Baritone: Trica Jenkin
Solo Trombone: Stephen Andrews
Eb Bass: Mark Nicholls
Butlins Record:
Debut

Great to see Heyl (the Cornish way of spelling Hayle) making it to the contest stage – especially as they are making the trip up from the dark reaches of the West of England. They didn't compete at the Regionals last year but went on to come runners up at the CBBA contest in May. New players and a renewed sense of confidence is reported recently in the camp, so watch out.
---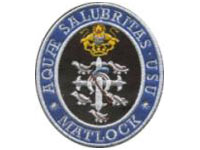 The Matlock Band
Conductor: Roger Jepson
Principal Players:
Principal Cornet: Colin Martin
Solo Euphonium: Diane Bonser
Solo Horn: Jayne Glossop
Soprano: Derek Swindell
Flugel: Helen Lumley
Solo Trombone: Dave Collis
Eb Bass: Howard Crampton
Butlins Record:
2006: Winners:
2005: 2nd (Fourth Section)
2003: DNC
Matlock followed up a fine 2005 by moving up a section last year and showing that they were more than a match for most bands. They won at Butlins, followed that up with 3rd place at NEMBBA in Derby and having been tipped by 4BR to win at the Regionals came 9th at Burton upon Trent. They did finish the year winning a double though at the Leicester and West Midlands BBA Contests, so that winning feeling is back – despite our tipping!
---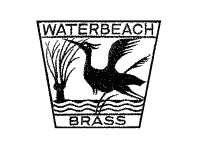 Waterbeach Brass
Conductor: James Utting
Principal Players:
Principal Cornet: James Stygall
Principal Euphonium: Andy Houghton
Soprano Cornet: David Lenton
Solo Trombone: Crawford Hall
Solo Horn: Nigel Armstrong
Flugel Horn: Peter Mackley
Baritone: Alan Huddlestone
Eb Bass: Carl Rolfe
Butlins Record:
2006: 2nd (Fourth Section)

Waterbeach is certainly a band to keep your eye on. They're making good progress and 2006 saw them take a well deserved runners up spot both here and at the Regionals. They were midway at Harrogate against some tough opposition but considering they're now in the Third Section that won't have done them any harm and it is going to be interesting to see how they cope with the challenge of a new tier of contesting - starting this weekend.
---
Whitworth Vale & Healy
Conductor: John Binns

Principal Players:
Principal Cornet: Dave Tattersall
Soprano Cornet: Kenneth Smith
Flugel: Rachel Pitcher
Solo Horn: Ian Dyson
Solo Euphonium: Brian Warrington
Solo Trombone: Richard Milton
Eb Bass: Owen Garbutt
Butlins Record:
2006: 2nd
2005: DNC
2003: DNC
The Lancashire outfit made their debut last year in fine style finishing in 2nd place and went on to narrowly miss out on a trip to Harrogate at Blackpool where they came 3rd. If they can repeat that form again they'll be in for some good times and they will fancy their chances of really making a mark for sure.
---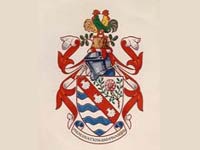 Woodbridge Excelsior
Conductor: Alan Duguid
Principal Players:
Principal Cornet: Steve Hewett
Solo Euphonium: Ian Spence
Solo Horn: Andrew Walker
Soprano: Clive Spurgeon
Flugel: Jackie Walker
Baritone: Nicole Powell
Solo Trombone: Richard Hammond
Eb Bass: Pete Young
Butlins Record:
2006: DNC
2005: 3rd
Woodbridge Excelsior return to the contest after taking a year away. Talented Scotsman Alan Duguid has an ambitious band under his wing, although they will be looking for a confidence boost here ahead of the Stevenage assault where they managed 8th place last year.
---
4BR Prediction:
This promises to be a real dog-fight for us with the top five bands from last year coming back for another crack at the title and that's not forgetting debutantes Flixton, who are more than capable of taking the first prize on Saturday night. We think they may just pip the rest here this time with Matlock close on their heels. Whitworth Vale are worth a bob or two for a podium place at least, whilst Rockingham may be the darkest of dark horses ahead of Leicester Co-op and our long shot choice of Stantonbury Brass.
1. Flixton
2. Matlock
3. Whitworth Vale and Healey
4. Moulton 77 Brass
5. Rockingham
6. Leicester Co-op SMW
Dark Horses: Stantonbury Brass