2007 Butlins Mineworkers Championships - Second Section
16-Jan-2007
We cast our beady little eyes over what should be a keenly contested contest as 11 bands get to grips with some Kaleidoscopic problems posed by Philip Sparke's test piece.
---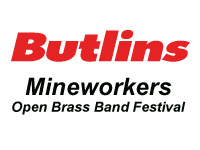 Second Section:
Saturday January 20th
Venue: Lakeside, Butlins Skyline Resort
Adjudicators: Alan Fernie & Peter Roberts
Draw Time: 8.45am
Start Time: 10.00am
Test Piece: Kaleidoscope – Philip Sparke

Philip Sparke's popular test piece, 'Kaleidoscope' used most recently at the 2004 Regional Championships should prove to be a fair old test for the 17 bands to get to grips with here at the Lakeside, all aiming for that £1200 first prize and the Joe Levick Association Challenge Cup.

Alan Fernie and Peter Roberts are a welcome pairing in the adjudicator's tent and both will know what is needed to produce a winning performance. Alan has also built up a very tasty reputation for saying it as it is (Harrogate a case in point), so pin back your ears as neither men suffer musical fools gladly.
The five variations of the piece vary in style and difficulty for both ensemble and leading solo lines, but the secret surely is in trying to portray that essence of Swiss neatness, self importance and attention to detail. It's a cracking piece, but can be ruined by overblowing and harshness of approach.
Last year's winners Kippax return once more to see if they can hold onto their title, and they should be the favourite. Carlton, who came 3rd last year, Frickley South Elmsall (4th), Lewis Merthyr (8th), Shirebrook MW Unison (17th), Egham (13th), Harborough (10th), Wansbeck's Ashington (15th) and Yiewsley & West Dryeton (11th) also make the trip back in a field that features lots of new faces this year. Encouragingly, six of the bands have a direct historical link back to their mining past.
It all kicks off at 10.00am and promises to be an enjoyable event and our predictions are at the bottom.


---
Betteshanger Welfare
Conductor: Tim Vinall

Principal Players:
Principal Cornet: Nigel Bogue
Solo Euphonium: David Burridge
Solo Horn: Srah Vinall
Soprano: Trevor Attwood
Flugel: Alan Finemore
Baritone: Alan Langley
Solo Trombone: Mike Eastbrook
Eb bass: Ian Yardley
Butlins Record:
2006: DNC
2005: 14th

The London & SC outfit return to Skegness having missed 2006 and looking to give themselves a good start to 2007. The band from Kent were 5th at last year's Regionals at Stevenage so a good result here may well be the boost they need to try and book themselves a place at Harrogate later in the year.
---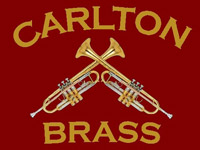 Carlton Brass
Conductor: Walter Ritchie

Principal Players:
Principal Cornet: Andrew Alison
Solo Euphonium: Gary Glover
Solo Horn: John Bailey
Soprano: Steve Parker
Flugel: Stephanie Roper
Baritone: Paul Watson
Solo Trombone: Alan Carlin
Eb Bass: Ray Ward

Butlins Record:
2006: 3rd
2005: Winners
2003: DNC

The Nottinghamshire outfit has a great record at Butlins having won in 2005 and taking 3rd place last year. A progressive and ambitious band they will be keen to give themselves an early season boost ahead of the Regional where they just missed out on a trip to Harrogate last year after coming 3rd at Burton upon Trent. Last contest appearance though saw them come 7th at the WMBBA Contest, so they won't be taking things for granted.
---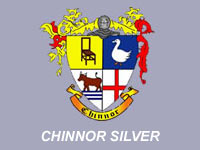 Chinnor Silver
Conductor: David Pegram
Principal Players:
Principal Cornet: Stephen Clapton
Solo Euphonium: Tristram Church
Solo Horn: Beth Gallaghar
Soprano: Steve Barnes
Flugel: Carole Pegram
Baritone: Elaine Hammet
Solo Trombone: Ben Agar
Eb Bass: Kevin Turner
Butlins Record:
2006: 6th (Third Section)
Chinnor return to Skeggy once again having had a successful year on the contesting stage in 2006. 6th place here last year was followed by a 3rd at the Regionals and finally a 2nd place at Leicestershire BBA Contest in November. All that was in the Third Section however, but you feel they won't be short of confidence for sure and will be keen to carry on their prize winning ways.
---

City of Coventry
Conductor: Stephen Cooper
Principal Players:
Principal Cornet: Adrian Skelton
Euphonium: Martin Richards
Trombone: Chris Moore
Horn: Val Bell
Flugel: Phil Wroe
Soprano: Paul Lay
Eb Bass: David Coleman
Butlins Record:
2006: 6th (First Section)
2005: DNC
2003: DNC

City of Coventry makes a return to Butlins this year but not in the First Section where they came a very creditable 6th last year. That should have set themselves up nicely for the year, but things didn't go to plan and they dropped through the relegation trap door. That may not be too much of a bad thing though if they can once again show that Butlins spirit of 12 months ago.
---
Delph
Conductor: Phil Goodwin
Principal Players:
Principal Cornet: Rebecca Godwin
Euphonium: Keith Palmer
Trombone: Antony Vaughan
Horn: Christine Longhurst
Flugel: Lorraine Valentine
Soprano: Michael Brook
Baritone: Alison Clayton
Eb Bass: Luke Jones

Butlins Record:
Debut

The Saddleworth based outfit make their debut at Butlins this weekend and you wouldn't bet against them finishing in the prizes when the results get announced on Saturday night. Their last outing saw them finish 3rd in the B Section at Wilkinson's in November and they were 4th at the Regionals last March narrowly missing out on a trip to Harrogate.
---
East London Brass
Conductor: David Shead
Principal Players:
Principal Cornet: Elaine Lawrence
Euphonium: Sarah Bell
Trombone: Jayne Murrill
Horn: Sarah Campbell
Flugel: Martin Dawe
Soprano: Chris Melville
Baritone: Sue Connell
Eb Bass: Heather Cheadle

Butlins Record:
Debut

Known previously as Waltham-Forest Co-op Band, East London Brass makes its debut at Butlins this weekend and they're looking forward to it. Last year they were pretty good value in coming 6th at the Regionals, so a decent result here may give them a confidence boost ahead of Stevenage. The band is almost certainly set to catch our eyes as all but one of its principal players are ladies though!


---
Frickley South Elmsall
Conductor: Dave Nichols
Principal Players:
Principal Cornet: Simon Sanderson
Solo Euphonium: Dave Fowler
Solo Horn: Andy Mitton
Soprano: Diane Sanderson
Flugel: John Hilton
Solo Trombone: Victoria Pascoe
Baritone: Brian Till
Eb Bass: Dave Baxter
Butlins Record:
2006: 4th
2005: 6th
2003: 5th

The South Yorkshire band has had plenty of success here in recent years and have never been out of the prizes whenever they've competed. They matched last year's 4th place at Butlins with an identical one at the Regionals and they'll be aiming even higher this year for sure. They seem to enjoy the seaside air then.


---
Kippax Band
Conductor: Keith Wardle
Principal Players:
Principal Cornet: Nigel Darbyshire
Solo Euphonium: Colin Moss
Solo Horn: Anita Morrison
Soprano: Andy Fake
Flugel: Mark Wardle
Baritone Lee Fairburn
Solo Trombone: Paul Wilkinson
Eb Bass: Steve Butler
Butlins Record:
2006: Winners
2005: DNC
2003: DNC
Can Kippax repeat its performance of last year that saw them take the title on their debut appearance? At the close of the year they did the holiday camp double by taking the Pontins title as well, so they certainly enjoy the bracing seaside air. Bookies favourites perhaps, but they will still have to show good form and we are sure they would like to get a bit closer to Harrogate than last year when they only managed 8th place at Bradford.


---
Lewis Merthyr
Conductor: Lyndon Price

Principal Players:
Principal Cornet: Gareth Hanson
Principal Euphonium: Johnathan Bevan
Soprano Cornet: Daveid Bateman
Solo Trombone: Mark Wilkes
Solo Horn: Bethan Wilkes
Flugel: Neil Batten
Baritone: Amy Wilkes
Eb Bass: Paul Williams
Butlins Record:
2006: 8th
2005: 4th
2003: 9th

The hard working band from South Wales has the ability to come here and win this contest under the baton of the talented Lyndon Price. They were a bit unlucky last year and could only manage 8th place, and missed out on a trip to Harrogate too after coming 5th in Swansea a few weeks later. A bit of a dark horse, but maybe worth a few bob or two at the Skeggy bookies.


---
Shirebrook MW Band
Conductor: Mark Wilcockson
Principal Players:
Principal Cornet: Mark Brimble
Euphonium: Mick Cartledge
Trombone: Natallie Tyrell
Horn: Jannine Burrows
Flugel: Roy Briscoe
Soprano: Julian Holling
Baritone: Barry Emmerson
Eb Bass: Ben Rogers
Butlins Record:
2006: 17th
2005: DNC
2003: 8th

Shirebrook MW returns to Butlins hoping to improve on last year's 17th place when it all went all a little peetong. They were disappointed to have come 9th at the Regionals too, but their fortunes changed at the Lakeside Contest in September when they came runners up and then at the inaugural Shirebrook contest where they finished 3rd. Could things continue on the up here then?


---
The Cawston Band
Conductor: Colin Swaep
Principal Players:
Principal Cornet: Richard Wilson
Solo Euphonium: Steve Clarke
Solo Horn: Margaret Whiley
Soprano: Iain Abbott
Flugel: Catherine Hardy
Baritone: Rachel King
Solo Trombone: Annette Winters
Eb Bass: Mark Peck

Butlins Record:
Debut
The band from Norwich in East Anglia makes its debut at Butlins this weekend. They came 10th at last year's Regional Championships in Stevenage so will be looking to kick start their new contesting season with a moral boosting performance here.
---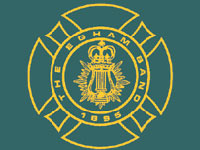 The Egham Band
Conductor: Gareth Green
Principal Players:
Principal Cornet: Dave Wicks
Soprano: Tristan Gaudion
Flugel: Stewart Gaudion
Horn: Jan Haunton
Bari: Sue Fowler
Euph: Andy Barrett
Solo Trombone: Dennis Brown
Bass: Kate Thurlborn

Butlins Record:
2006 13th
Egham return to Butlins looking to improve on their 13th place last year. That was the jolt to the contesting nervous system they required though as they then went on to come 3rd at Stevenage and just miss out on a trip to Harrogate. Perhaps they were a bit rusty coming into last year's contest, but they won't want to repeat the experience for sure this time around.


---
Harborough Band
Conductor: Chris Groom
Principal Players:
Principal Cornet: John Pacey
Solo Euphonium: Jason Smith
Solo Horn: Anita Smith
Soprano: Dylan Richards
Flugel: Jacqui Pacey
Baritone: Will Borman
Solo Trombone: Paul Cartnell
Eb Bass: Steve Orton

Butlins Record:
2006: 10th
2005: DNC
2003: DNC

The legendary euphonium star Trevor Groom led Harborough to 10th place last year when they made their debut at this event. 10th place followed at the Areas too but towards the end of 2006 the band gained 3rd places at the Lakeside Entertainment contest and then Leicester BBA's Contest in November, so it seems they are heading in the right direction and an early season boost would do nicely indeed.


---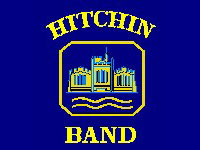 The Hitchin Band
Conductor: Ian Graves
Principal Players:
Principal Cornet: Dinah Prince
Euphonium: Keith Birch
Trombone: Kyle Shiels
Horn: Gary Carney
Flugel: Sam Huckle
Soprano: Simon Router
Baritone: Andeep Birring
Eb Bass: Sue Bell

Butlins Record:
Debut

Yet another debutante this weekend with MD Ian Graves looking to celebrate a year at the helm with a good performance to set them up for the early part of the 2007 season. They will be looking for a bit of a morale boost here for certain as they may have their work cut out to retain their status at Stevenage in this section after coming 14th last year. The hard work starts here.


---
Unity Brass
Conductor: Rob Boulter
Principal Players:
Principal Cornet: Lee Rogers
Principal Euphonium: Jim McEntee
Soprano Cornet: N/K
Solo Trombone: Jan Fox
Solo Horn: June Dodd
Flugel Horn: Jayne Wright
Baritone: Jenny Parker-Bates
Eb Bass: Sarah John

Butlins Record:
Debut
The Midlanders go to Butlins for the first time and will be led by Rob Boulter. They came 6th at last year's Regional contest at Burton and had a pretty decent year thereafter. A top six place will perhaps be the least they are looking for then.
---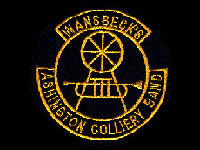 Wansbeck's Ashington
Conductor: Nigel Stedman

Principal Players:
Principal Cornet: Brian Cameron
Solo Euphonium: Rob Norris
Solo Horn: Mark Elliot
Soprano: Peter Scott
Flugel: Kerry Cameron
Solo Trombone: Bob Percy
Baritone: Bill Jones
Eb Bass: Andy Scrowther

Butlins Record:
2006: 15th
2005: 8th
2003: 4th (Third Section)

A disappointing 15th place last year was quickly put behind them when the North-Easterners went to the Regionals, came runners up and subsequently qualified for Harrogate where they came a creditable 10th. More of the same then, although we think they would like to get at least a bit closer to the prizes here this time around.
---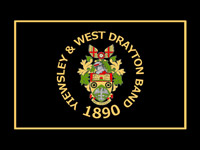 Yiewsley & West Drayton
Conductor: Christopher Cole
Principal Players:
Principal Cornet: Gordon Poole
Solo Euphonium: Michael Dawson
Solo Horn: Paul Barker
Soprano: Steve Burgess
Flugel: Mark Selwood
Baritone: Lynne Cole
Solo Trombone: Lee Woodward
Eb Bass: Paul Ellison
Butlins Record:
2006: 11th
2005: 9th
2003: DNC
11th place last year was followed by 12th place at the Regionals for the Londoners. That was a world apart though from taking the title at the Hove Contest and then runners up at Leamington Spa in late November last year. They will be looking to brush off the Christmas rust from the instruments pretty quickly then if they are to carry on that excellent form here.
---
4BR Prediction:
With a number of last years competing bands back this year, our hunch is that prizes may well find their way back to the trophy cabinets of the same bands once again. The Kippax Band are the Chelsea of the Premiership in this section - on paper that is, and hopefully they won't don't do a Chelsea and have a wobble this weekend and fail to retain their title.
We'd expect Carlton Brass to be in the mix as well with Frickley and Lewis Merthyr giving it more than a good crack to take the honours. Delph led by Phil Goodwin and City of Coventry Brass could do a Portsmouth or a Bolton and really get in amongst them when the results are announced. We've put a couple of quid on Egham to be our dark horse.
1. Kippax
2. Carlton Brass
3. Delph
4. City of Coventry Brass
5. Frickley South Elmsall
6. Lewis Merthyr
Dark Horse: Egham