2007 Butlins Mineworkers Championships - First Section
16-Jan-2007
We cast our eye over the 21 bands that will be trying to make 'Common' practice work and take home with them the cracking first prize.
---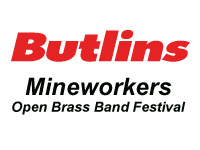 First Section:
Saturday 20th January
Venue: Royal Arthur Suite, Butlins Skyline Resort
Test Piece: Music for the Common Man (Kenneth Downie)
Adjudicators: Denis Wilby & Geoffrey Whitham
Draw: 9.00am
Start Time: 10.00am

The First Section should prove to be an interesting contest, what with a cracking set work and 21 pretty well matched bands looking to take the top prize of £1,200 and the Pleasley Colliery Challenge Trophy back home with them to put in their trophy cabinet.
Kenneth Downie's 'Music For The Common Man', used most recently at the Pontins contest is a difficult test to overcome, although technically is should well within the scope of every band here. As bands found in North Wales though, bringing the sense of repose and serenity out of the transparent score may be more difficult. As always with Kenneth Downie's work, the music comes first, the effects last. A good pointer to a bands possible success here will surely come in the opening 24 bars, whilst the ability the show the real difference between dynamics will be tested to the full in the last section in particular – the last 30 bars are littered with subtle dynamic markings.
Dennis Wilby and Geoffrey Whitham will certainly need to be impressed with the ability to put the basics in place, and both know the piece well (Dennis was in the box at Pontins). Don't be surprised if Geoff in particular tells it as it is both in his written remarks and off the stage too.

Just the one band, Bedworth, brush off the piece once more from Pontins, although nine of last year's contenders here return once more. In addition two promoted bands in the shape of Shirland Welfare Training and Foresters Brass 2000 make the step up from 12 months ago and four bands who made it to the National Finals in Harrogate are also here – Riddings who came 14th and Foresters, Lockwood and Hopkins Blidworth who came 5th, 11th and 16th respectively in the Second Section.
---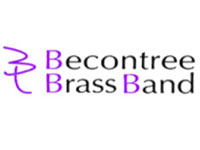 Becontree
Conductor: Dudley Bright
Principal Players:
Principal Cornet: Kathryn Green
Solo Euphonium: Alan Fowler
Solo Horn: Cliff Pask
Soprano: Ewan Parker
Flugel: Alex Campbell
Baritone: Kevin Marjurum
Solo Trombone: Chris Bailey
Butlins Record:
Debut
The London & Southern Counties representatives make the journey to Skegness for the first time and they'll be aiming to start off 2007 in good heart. The Christmas season was a busy one for the band with Kevin & Alison Marjurum becoming parents on the 27th December, and the band's website has been voted website of the year by themouthpiece.com. Look out for the band later in May as they're set for an appearance on Channel 4.
Dudley Bright certainly knows a thing or two about top level playing and the band has a sense of confidence and some experienced top notch players in the ranks too. Ones to watch out for then?


---
Bedford Town
Conductor: John Berryman
Principal Players
Principal Cornet: Tony Wiles
Euphonium: Malcolm Mardle
Trombone: Norman Jones
Horn: Colin Randall
Flugel: Michael Statham
Soprano: Michelle Wild
Eb Bass: Claire Horton

Butlins Record:
2006: 10th
2005: 11th
2003: DNC

Bedford return once more and they have taken the very sensible step of engaging John Berryman as MD - a repeat they hope of their 2000 Regional winning combination. Chris Reeves took them here last year when they came 10th and they then went on to produce a pretty decent showing at the Regional Championships in Stevenage where they came 6th. Not too far off then and the John Berryman signing may prove very beneficial.
---
Bedworth Brass
Conductor: Colin Randle
Principal Players:
Principal Cornet: Steve Lilly
Solo Euphonium: Richard Gowland
Solo Horn: Alastair Mackenzie
Soprano: Rob Calderbank
Flugel: Ian Perry
Solo Trombone: Melvin Knight
Eb Bass: Roy Clay

Butlins Record:
Debut

Another debutante here with the Midlanders coming to the Lincolnshire coast in good heart after closing their 2006 contesting season in November with 2nd place at the West Midlands BBA contest and prior to that a 3rd place at the Leicester contest. A good result here may just be the thing they are looking for ahead of the Midland Regional where they came 8th last year.
---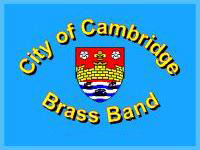 City of Cambridge
Conductor: Peter Bassano

Principal Players:
Principal Cornet: Richard Hull
Soprano Cornet: Bryan Herman
Flugel: Paul Bushby
Solo Horn: Sarah Chapman
Solo Euphonium: Cliff Wilkinson
Solo Trombone: Nick Byers
Eb Bass: Michael Dawson
Baritone: Avril Farnham
Butlins Record:
Debut
Nice to see City of Cambridge making the trip here under the baton of Peter Bassano who has wide and varied experience of conducting and playing from the top most level down. Didn't appear here last year but concentrated on the Regionals where they came 9th at Stevenage. A bit of an early season boost would come in handy here then.


---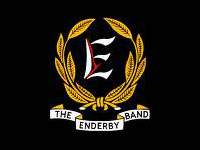 Enderby Band
Conductor: Huw Thomas

Principal Players:
Principal Cornet: Ian Dickman
Soprano Cornet: Mike Kilmartin
Flugel: Joe Clarbour
Solo Horn: Jenny Fish
Solo Euphonium: Andy Mayall
Solo Trombone: Antony Szafranek
Eb Bass: Danielle Marjolin
Baritone: Liz Day

Butlins Record:
Debut
The 122 Enderby Band will make its debut here in Skegness this year and they will come as one of the bands confident of doing well. Huw Thomas has a solid team of experienced players at his disposal and they were excellent value for their 5th place at the Regional Championships in Burton upon Trent last year. If they have built upon that they could be ones to watch out for here.
---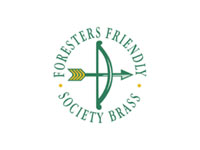 Foresters Brass 2000
Conductor: Pete Collins
Principal Players:
Principal Cornet: Paul Hing
Principal Euphonium: Fiona Casewell
Soprano Cornet: Tom Ashby
Solo Trombone: Stuart Drummond
Solo Horn: Richard Lockington
Baritone:Jo Stephenson
Flugel Horn: Helen Casewell
Eb Bass:Neal Oliver
Butlins Record:
2006: 9th (Second Section)
2005: DNC
2003: DNC

Foresters Brass had a fabulous 2006 having been declared the 2nd Section Area Champions in the Midlands and going on to come 5th at Harrogate. They make the step up into the First Section this year. They made their debut here last year coming mid-way in the Second Section but with the incentive of playing at a higher level will be relishing the opportunity to take a few scalps come the weekend.


---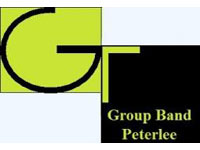 GT Group Peterlee
Conductor: Barry Holden
Principal Players:
Principal Cornet: Ian Langthorne
Euphonium: Steven Grant
Trombone: Graeme Harrison
Horn: Trevor Winch
Flugel: Kevin Purdy
Soprano: Sharon Martin
Baritone:Philip Martin
Eb Bass: Peter Lavery

Butlins Record:
2006: 4th (First Section)
2005: 5th (2nd Section)
2003: 6th 2nd Section)

GT were not quite GT in performance here last year when they came 8th, but they showed enough about them under the baton of Barry Holden that they were moving in the right direction. 4th place at Darlington a few weeks later also showed that and they will be looking to up the ante a touch more this time round to boost their chances of a prize here and a possible trip to Harrogate later in the year.
---
Gresley Colliery
Conductor: Richard Grantham
Principal Players:
Principal Cornet: Shelia Winter
Principal Euphonium: Karl Eames
Soprano Cornet: Ian Dawn
Solo Trombone: Chris Smith
Solo horn: Adam Shaw
Baritone: Ian Perks
Flugel horn: Gary Horsley
Eb Bass: Pete Hylton
Butlins Record:
2006: 5th
2005: 12th
2003: 3rd

A new year and new beginnings for Gresley as the band's most recent recruit, Shelia Winter makes her contesting debut in the principal cornet seat. Richard Grantham took over the reigns as MD during 2006 so the band will be hoping that 2007 gets off to a bright start. They came 5th here last year and went on to put up a decent showing at Burton despite the problems with a Scottish piper. None of that here they will hope then.
---
Haslingden & Helmshore
Conductor: David Holland
Principal Players:
Principal Cornet: Craig McFarland
Euphonium: Geoff Hayes
Trombone: Phil Shatliffe
Horn: Melanie McFarland
Flugel: Dee Russell
Soprano: Brian Topping
Baritone: Gillian Mastyla
Eb Bass: Martin Crankshaw
Butlins Record:
2006: 7th
7th place last year wasn't a bad return for David Holland and his band and they used that to put up a quality performance in coming 5th at the North West Regional in Blackpool a few weeks later. Plenty of talent in the ranks and if they have 'kicked on' so to speak they could be in with a real shout come the prizes.


---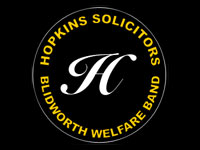 Hopkins Blidworth Colliery
Conductor: Geoff Hawley
Principal Players:
Principal Cornet: Steve Milner
Solo Euphonium: Neville Buxton
Solo Horn: Karen Cretney
Soprano: Trevor Milner
Flugel: Tracey Roker
Baritone: Andrew Baldwin
Solo Trombone: Kevin Stewart
Eb Bass: Jon Wilmott

Butlins Record:
2006: 2nd (Second Section)
2005: 3rd
2003: 2nd
2006 was all about the number two for the Blidworth Colliery Band. They came 2nd at Butlins followed by another 2nd at the North East Midlands BBA Contest in Derby and then made it a hat-trick of runners-up spots at the Regionals. The only blemish (if you can call it that) was finishing 4th at Buxton last spring although they failed to make a real mark at Harrogate coming 16th. Still, a great record here in the past three years and with a good MD at the helm they could well make another mark this time around again.
---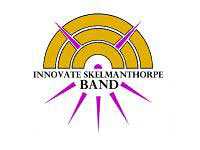 Innovative Skelmanthorpe
Conductor: John Roberts
Principal Players:
Principal Cornet: Mel Wood
Euphonium: Robert Cavender
Soprano: Robert Jaggar
Horn: William Carter
Trombone: Chris Mansfield
Flugel: Clare Daws
Baritone: Owen Watson
Eb Bass: Martin Oke
Butlins Record:
Debut
Skelmanthorpe won't be short of confidence having finished 2006 as the Wilkinson Champions with conductor John Roberts gaining the best conductor award for the second time in four contests with the band. A band who has tasted success at varying levels over the years they were 13th at Bradford in the top section less than 12 months ago. The step down a rung may be a good move and they could be favourites for the top prize.


---
Ipswich & Norwich Co-op Band
Conductor: Robin Norman
Principal Players:
Principal Cornet: Hannah Cook
Solo Euphonium: Trevor Laird
Solo Horn: Paul Varney
Soprano: N/K
Flugel: Danny Wright
Baritone: Dave Mildren
Solo Trombone: Ian Burton
Eb Bass: Andy Hobbs
Butlins Record:
Debut

Ipswich & Norwich Co-op are yet another debutante this weekend and like Skelmanthorpe they've slipped through the Championship Section trap door into the First Section after coming 14th at the Regionals last year. 2006 did see them release their well-received CD recording 'A Suffolk Prelude' so things were not all that bad. Led by the talented Robin Norman they will be keen to show that their stay in the First Section is going to be a short one.


---
Jackfield Elcock Reisen
Conductor: John Maines
Principal Players:
Principal Cornet: Jo Payne
Solo Euphonium: Tony Hartley
Solo Horn: Chris Capps
Soprano: Greg McEwan
Flugel: Gayle Bussey
Baritone Pete Woodley
Solo Trombone: Simon Holland
Eb Bass: Bryan Adams
Butlins Record:
Debut
Yet another debutante at Skegness this weekend and another band intent on bouncing back into the top section after finishing bottom of the pile at Burton upon Trent. The last time we heard the band was Pontins in October where they found Blitz tough going though so the drop down a section may well prove a beneficial move as they find their feet once more.
---
Lockwood Brass
Conductor:
Principal Players:
Principal Cornet: Graeme Laird
Principal Euphonium: David Shawcross
Soprano Cornet: Dave Rumney
Solo Trombone: Crawford Hall
Solo Horn: Nigel Barnes
Flugel Horn: Fiona Johnson
Baritone: Katherine Hatfield
Eb Bass: Gary Robinson

Last year was an excellent one on the contest stage for the North of England outfit with two first prizes coming their way. They won the Second Section regionally and then later finished 11th at Harrogate, whilst they also took the Premiere Section at the French Open during the summer. First timers at Skegness and the challenge of the First Section – they'll be up for it for sure.
---
Markham and District Colliery
Conductor: C Brian Buckley

Principal Players:
Principal Cornet: Louise Russell
Euphonium: Nathan Davies
Trombone: Nathan Hamer
Horn: Clive Pinney
Flugel: Robert Sweet
Baritone: Robert Powell
Soprano: Lee Elliott
Eb Bass: Chris Powell

Butlins Record:
2006: 3rd
2005: 5th
2003: DNC

The Welsh outfit had a really solid contesting year in 2006 where they were rarely out of the frame. Butlins saw them finish 3rd and they never really looked back, narrowly missing out on a trip to Harrogate after coming 4th at Swansea. They finished the year well with impressive performances at the SEWBBA contests and will look to continue that here. With reigning champion Haverhill not being present, they could be strong contenders once more.


---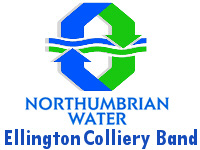 NW Ellington Colliery
Conductor: Tony Griffiths
Principal Players:
Principal Cornet: Ray Coal
Euphonium: George Cuthbertson
Trombone: Richard Sands
Horn: Eileen Litster
Flugel: Susan Colvine
Soprano: Anthony Griffiths
Baritione: Paul Wilson
Eb Bass: Richard Northey

Butlins Record:
2006: 12th
2005: DNC
2003: DNC

The band from the North East will be looking to make more of a mark this year than they did last time out when they returned home in a disappointing 12th place and with the wooden spoon in this section. They certainly upped their form in coming 5th at the Regionals in Darlington a few weeks later but they will have to really hit form this time around if they are to make a real impression against tough opposition.
---
Pontardulais
Conductor: Paul Jenkins
Principal Players:
Principal Cornet: Neil Smith
Solo Euphonium: Jeff Thomas
Solo Horn: Denise Baker
Soprano: Gemma Davies
Flugel: Janet Rees
Baritone: Adam George
Solo Trombone: Ian Williams
Eb Bass: Andrew Davies

Butlins Record:
2006: 11th
2005: 8th
2003: 2nd
The band from the Bont finished 2006 in fine style when they took the first prize and all the prizes that go with it at the Treochy contest. They'll be hoping that form continues into 2007 beginning at Butlins where they've not given as solid an account as they'd like in the past couple of years in particular.


---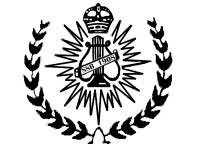 Sandhurst Silver
Conductor: Roger Burke
Principal Players:
Principal Cornet: Chris Hill
Euphonium: Brian Le Tissier
Trombone: Georgina Carter
Horn: Graham Carter
Flugel: John Castle
Soprano: Jonathan Bowden
Baritone: Steve Boother
Eb Bass: Keith Penton

Butlins Record:
2006: 9th
2005: 10th (3rd Section)
2003: DNC

2006 was a year of consolidation in the First Section for a band whose director Roger Burke has done a sterling job. They've made excellent progress in recent years rising through the ranks and they did well at the Regionals coming in 7th place last year. Now they'll be looking to push on having got used to a higher level – 9th last year was a good result and a top six finish has to be the aim this time around.
---
Shirland Welfare Training
Conductor: Marie Smith
Principal Players:
Principal Cornet: Dan Walton
Principal Euphonium: Martin Squires
Soprano Cornet: David Stone
Solo Trombone: David Moore
Solo Horn: Karen Squires
Flugel Horn: Emma Walton
Baritone: Dave Walton
Eb Bass: Joe Perry

Butlins Record:
2006: 5th (2nd Section)
2005: 2nd
2003: 2nd (Third Section)

One of the best young bands around, conducted by arguably one of the best band trainers at this level in Marie Smith. Shirland is an example of how to mould young players into not just quality musicians but fine individuals, although they are all pretty fine players too. 5th place here in the Second Section was a good result 12 months ago, although they did find it a bit tougher going at the Regionals where they came 7th. What a fine record though – and more to possibly come?


---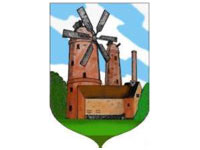 The Riddings Band
Conductor: Brian Grant
Principal Players:
Principal Cornet: Neil Escott
Principal Euphonium: Jayne Mason
Soprano Cornet: Geoff Hawley
Solo Trombone: Clare Bond
Solo Horn: Rosie Hughes
Flugel Horn: Pam Davis
Baritone: Les Beresford
Eb Bass: Glynn Thompson

Butlins Record:
2006: 4th
2005: DNC
2003: 4th

4th place last year may have been a bit of a disappointment for the hard working band from the Midlands, but they more than made up for that by coming 3rd at the Regional Championships in Burton a few weeks later. They didn't quite hit top form at Harrogate but the signs were there that they are a band heading in the right direction. Any band with the experienced Brian Grant at the helm will be well prepared and up for the fight and that could prove crucial come the results.
---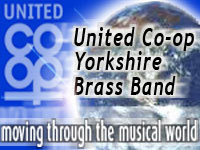 United Yorkshire Co-op
Conductor: William Rushworth
Principal Players:
Principal Cornet: Tabby Clegg
Principal Euphonium: Ben Smailes
Soprano Cornet: Owen Wedgewood
Solo Trombone: Becky Venus
Solo Horn: Jamie Clegg
Flugel Horn: Leisa Mallalieu
Baritone: Kathryn Rennard
Eb Bass: Colin Burnett

Butlins Record:
Debut
The United Yorkshire Co-op band goes into 2007 on a high after finishing 2006 by being crowned the North Wales Champions followed a week later with the runners-up spot at Malton. The familiar face of Billy Rushworth has been at the helm since last Autumn and the band is in great heart. Debutants here, they'll be looking to make an immediate impact and they shouldn't disappoint.
---
4BR Prediction:
So who do we think will be crowned the Champions on Saturday night? There are a number of bands expected to challenge for the top honours and a number of them are more than optimistic at starting 2007 in fine style.
Bands with recent top flight experience may well be favourites and the likes of Innovate Skelmanthorpe and United Yorkshire Co-op could top the field come results time. Riddings should also prove to be a strong contender for a podium position at least and Markham should be there or thereabouts if they show the form they displayed here 12 months ago. Lockwood, Gresley and Pontardulais could well battle it out for the minor places.
1. Innovate Skelmanthorpe
2. United Yorkshire Co-op
3. The Riddings Band
4. Markham and District
5. Lockwood
6. Gresley Colliery
Dark Horse: Pontardulais